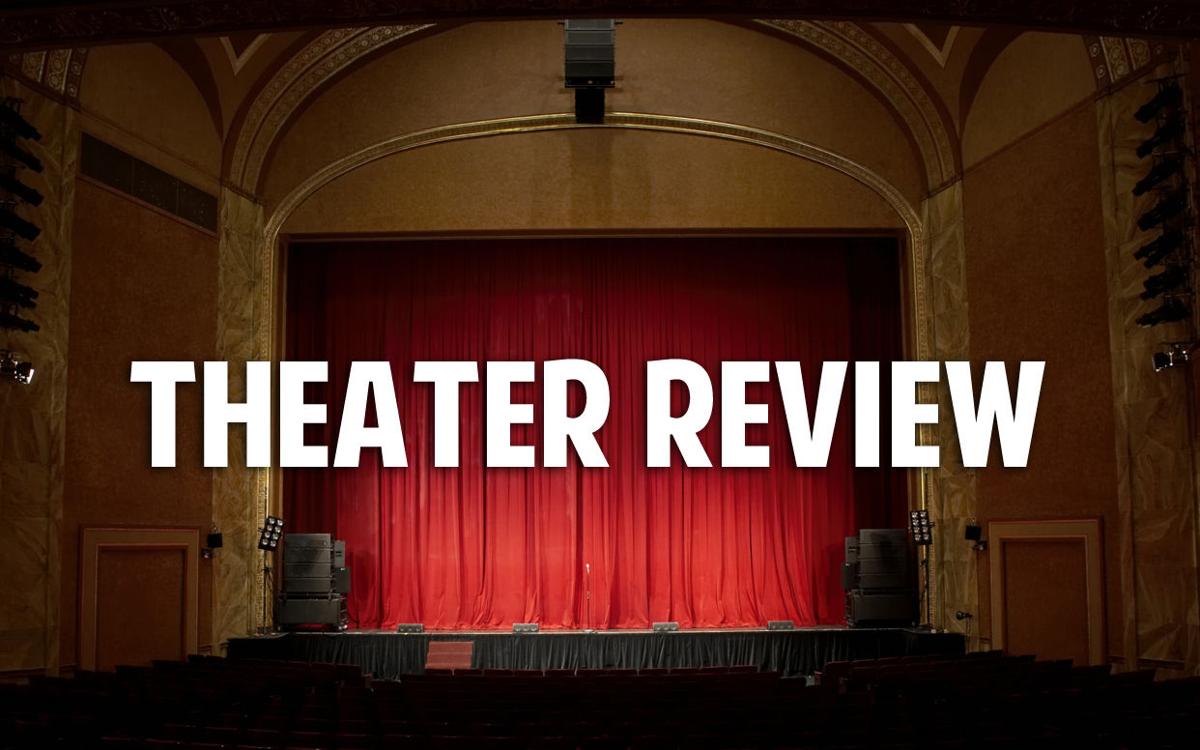 Story: Cymbeline, king of ancient Britain, was the father of three children by his late wife. His daughter Innogen has been raised by Cymbeline and his second wife, the queen, who has a loutish son named Cloten. Cymbeline's two sons, Guiderius and Arvirargus, were kidnapped in infancy 20 years earlier by Belarius, a lord who was accused of treason and who then took the king's sons when he was banished into exile.
Innogen is in love with Posthumus Leonatus, but Cymbeline is unimpressed with the young man's modest background and voids the marriage of the two young lovers. Innogen and Posthumus had exchanged jewelry to represent their commitment to each other, while the queen plots to have Cloten marry Innogen to put her own son on the throne.
Posthumus is sent to Italy, where a cocky lord named Iachimo tells Posthumus that he can seduce the latter's betrothed when he visits England. Innogen subsequently rejects Iachimo, but he steals her gift from Posthumus as 'proof' that he has bedded the young woman. When Iachimo shows Posthumus the jewelry, the latter is enraged and vows to kill Innogen.
Posthumus sends a note to Innogen to meet him in Wales, but his servant Pisanio warns Innogen of the danger. She decides to go anyway, disguised as a male servant named Fidele. Learning of their impending meeting, Cloten masquerades in Posthumus' clothing in order to kill Posthumus and abduct Innogen.
Weary from her travels, Innogen (as Fidele) seeks relief in a cave which turns out to be inhabited by Belarius and his 'sons,' named Polydore and Cadwal. Polydore then finds Cloten and beheads him in battle, leaving his headless corpse behind. When Innogen, who is mistakenly believed dead from poison, awakens to find the corpse dressed in Posthumus' clothes, she believes her beloved has been killed.
Cymbeline announces that the venal queen has died but not before confessing to numerous dastardly plots. Iachomo, who had gone to England to fight Cymbeline, admits that he never seduced Innogen. Overjoyed to learn that Posthumus is alive, 'Fidele' embraces him, but Posthumus spurns 'Fidele' until Pisanio reveals that Fidele actually is Innogen.
The two lovers are reunited even as Cymbeline learns that his two sons are alive and well. He accepts Belarius' insistence that the latter was unjustly framed for treason and pardons Belarius while welcoming the king's sons Guiderius and Arvirargus back to his home.
Highlights: TourCo, the regional touring company of Shakespeare Festival St. Louis, went online with a streaming version of its now-canceled production of Cymbeline to showcase the talents of its cast and crew despite the COVID-19 pandemic.
Other Info: With its touring company on hold for the immediate future, Shakespeare Festival St. Louis has come up with an idea for showcasing the considerable talents and energy of its cast and drew: Online streaming.
Cymbeline, which aired at 8 p.m. Tuesday, was the first 'virtual' performance of the Festival. Artistic director Tom Ridgely directed a delightful, albeit frequently confusing, version of a play by William Shakespeare which has been called a tragedy, a comedy and even a romance.
That confusion isn't the fault of Shakespeare Festival St. Louis but rather the convoluted script, which has many more characters than it doubtless needs. But, then, hey, so do several of The Bard's plays.
After a while it just seemed more enjoyable to settle back and watch the players weave their magic and not worry about who was portraying whom at what point. Costume designer Michele Friedman Siler's clever combinations of khaki slacks with purple highlights in shirts, skirts and other accessories enlivened the look of the players considerably.
Another appealing element of the production was Tre'von Griffith's inspired music direction, a mostly a cappella rendering by the sextet of performers of tunes which had a gospel-tinged tone to the them and most often were sung beautifully as scenes were deftly changed.
Props master Laura Skroska provided a trunk which was used for all manner of ingenious representations on the spartan set, even doubling as a cave at one point. Even during a pandemic creativity can prove an inspiring influence.
Ridgely moved his players dexterously throughout the 80 minutes or so of the performance, eliciting grand performances by Britteny Henry as the title character, Hannah Geisz as Innogen, Mary Heyl as both Posthumus and Cloten, Keating as Iachimo and Arviragus, Hallie Patterson as Pissanio and Guiderius and Jenni Ryan as Belarius and the Queen.
It was most impressive watching the cast make dizzying costume changes as they moved in and out of sundry characters without missing a beat. The production was made in partnership with Logic Systems Sound & Lighting.
Next up on Shakespeare Festival St. Louis' streaming calendar is a "live" reading of Shakespeare's epic poem, Venus & Adonis, at 8 p.m. Thursday, March 26. That's to be followed March 29 through April 2 at 8 p.m. nightly with a five-installment presentation of Albert Camus' story, The Plague, about an epidemic's effect on a community, on Zoom.com.
The Festival also is moving forward with Shakespeare in the Sheets to engage artists and others quarantined at home or out of work.
To see the streaming performances, go to www.facebook.com/shakesfestSTL/.
Play: Cymbeline
Group: Shakespeare Festival St. Louis
Venue: Shakespeare Festival St. Louis Facebook page
Dates: Aired Tuesday, March 24
Be the first to know
Get local news delivered to your inbox!