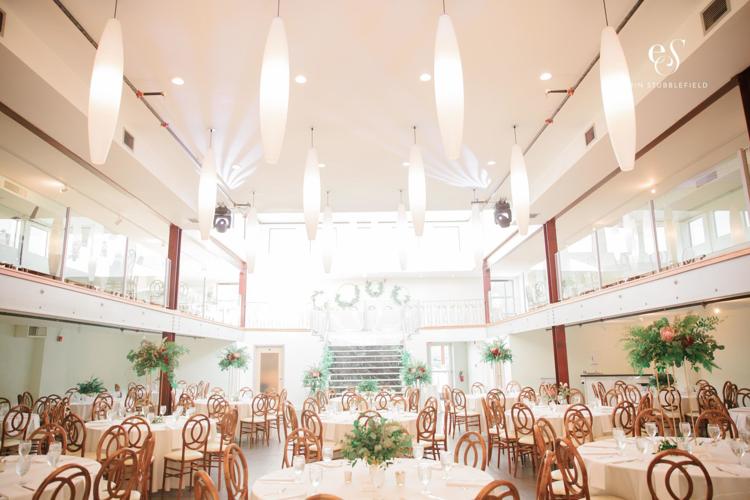 In an extraordinarily intriguing fashion, area artists Pat and Carol Schuchard have lately been exploring the interrelations between their métier and architecture through a trio of high-profile event spaces.
Those three spaces constitute distinct marvels of modernity: Maplewood's glitzy Majorette, St. Louis' Louis C. Spiering-designed Boo Cat Club and, perhaps most prominently, Das Bevo – the latest incarnation of the Busch dynasty's beloved Bevo Mill on the South Side.
Over time, the Schuchards have accrued artistic gravitas both nationally and internationally. As a studio artist here for more than three decades, Carol Schuchard has exhibited in domestic and foreign galleries and museums alike. So, too, has her husband, who has earned particular acclaim for his portraiture. Prior to his 2007 retirement as a professor of painting in the Sam Fox School of Design & Visual Arts at Washington University in St. Louis, Pat Schuchard also served there as Des Lee Endowed Chair for Community Collaboration.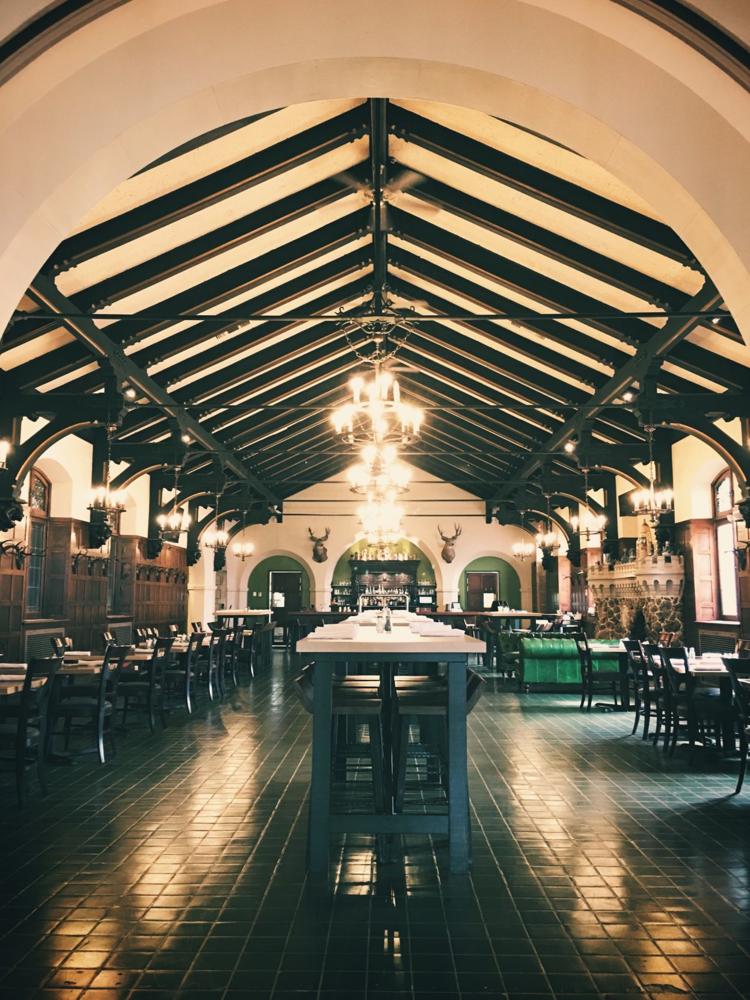 "My father knew carpentry and built things – I studied art and did rudimentary carpentry, building frames for paintings and such in my studio," Pat Schuchard says, before enumerating various works crafted over time. "These architectural projects, as well as studio paintings, sculpture, portrait paintings and more, were coming out of the same studio. I think it's all art with an always-expanding palette."
Carol Schuchard wryly echoes her husband in contemplating what led the two of them to contemplate turning to event spaces after such lengthy careers in fine art. "It's seemingly counterintuitive that 30 years of solitary studio work and exhibits could seamlessly move toward development of historic buildings," she says. "Both of these artistic activities demand one's personal attraction to beauty.
"Renovation and revival of large, unloved buildings with hope for creative renewal is a more public statement of artful endeavor. When asked if I'm 'still making art'? Yes!"
Carol Schuchard says her prior experience with similar projects was confined to renovations of old homes, before continuing, "But I always had a fascination and love for St. Louis' rich stock of neglected and beautiful architecture."
Pat Schuchard adds: "No matter what, I think you always have to become a fast study, with new things coming your way and amazing opportunities. We start with a deep affection for a building, the neighborhood and an elation with possibility. What business can we integrate into the space and neighborhood that would be useful and successful?"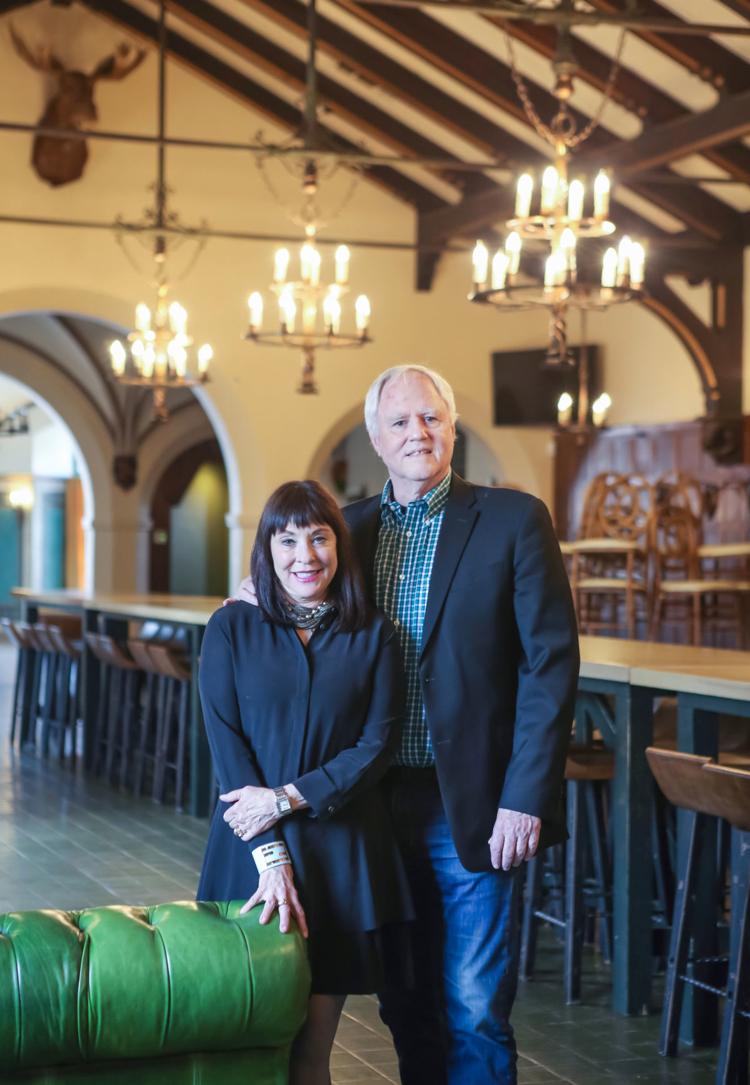 The couple's architectural adventure began in 2013 with the purchase of the structure that would become the Boo Cat Club. Carol Schuchard recalls her initial reaction to that structure in less-than-glowing terms.
"The first look at Boo Cat – originally the St. Louis Artists' Guild – was not love at first sight," she says. "The smell, dead birds, decades of debris and neglect blinded me to the extraordinary beauty. Pat, thankfully, was immediately drawn to the potential – now a breathtaking revival of Louis Spiering's significant contribution to our St. Louis architecture."
Characterizing that structure as "both grand and modest at the same time," Pat Schuchard comments on the Boo Cat Club: "It's amazing how much can be accomplished by subtraction. … Built in 1907 for St. Louis society, the building contains a theater and a ballroom, as well as a mysterious arched lower level we call the Catacombs. Our job here was not so much to invent as to uncover."
Next came the Maplewood structure. "Majorette was a much more open project," Pat Schuchard says. "The building itself was lackluster and degraded from years of bad renovations and disparate uses – furniture store, call center, Lions Club, bingo hall. We raised the roof, literally, with the intention of building a grand, open space."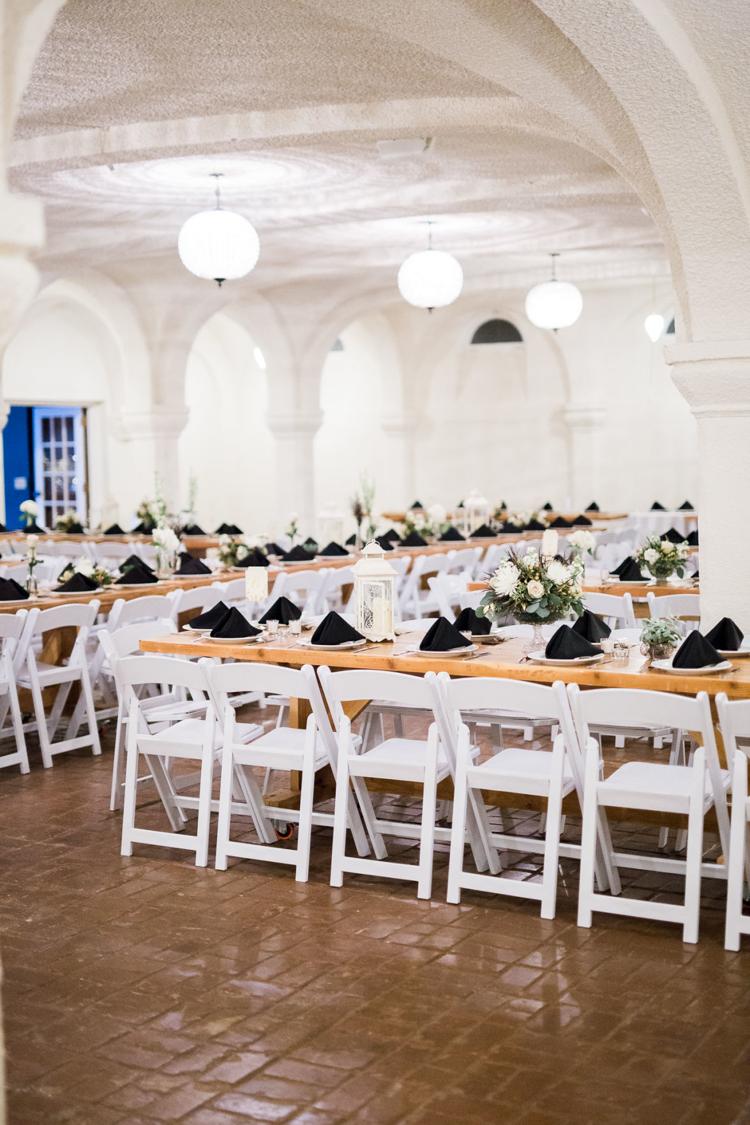 His wife expands on that. "Majorette – if there was a bit of inherent beauty here, it was obscured by its [then-]current use as a call center," Carol Schuchard remarks, again wryly. "Rows and rows and rows of depressing cubicles and screens and tattered motivational posters – this made the project both fun and daunting.
"The main obstacle was the proportion of low ceilings and the very large space. It was just off. There was no easy fix. Pat was certain part of the roof must be raised, and the only answer for me was 'Sure, honey.' We added a clerestory to one-fourth of the roof, adding height and light, volume – and beauty."
"The best discovery was finding extensive use of turn-of-the-century Rookwood [Pottery] art pottery tile under the musty old carpeting. This valuable, historic tile was covered with mastic and required months of removal. Also found: a beautiful tile fireplace behind 1950s paneling."
Last but scarcely least, the couple launched in May 2017 Das Bevo in one of the metro area's most revered structures, a landmark that has captured an incalculable number of hearts since its construction in 1916 as a waystation for beer baron August Busch Sr. between his downtown St. Louis brewery and Grant's Farm, his home in south St. Louis County's Grantwood Village.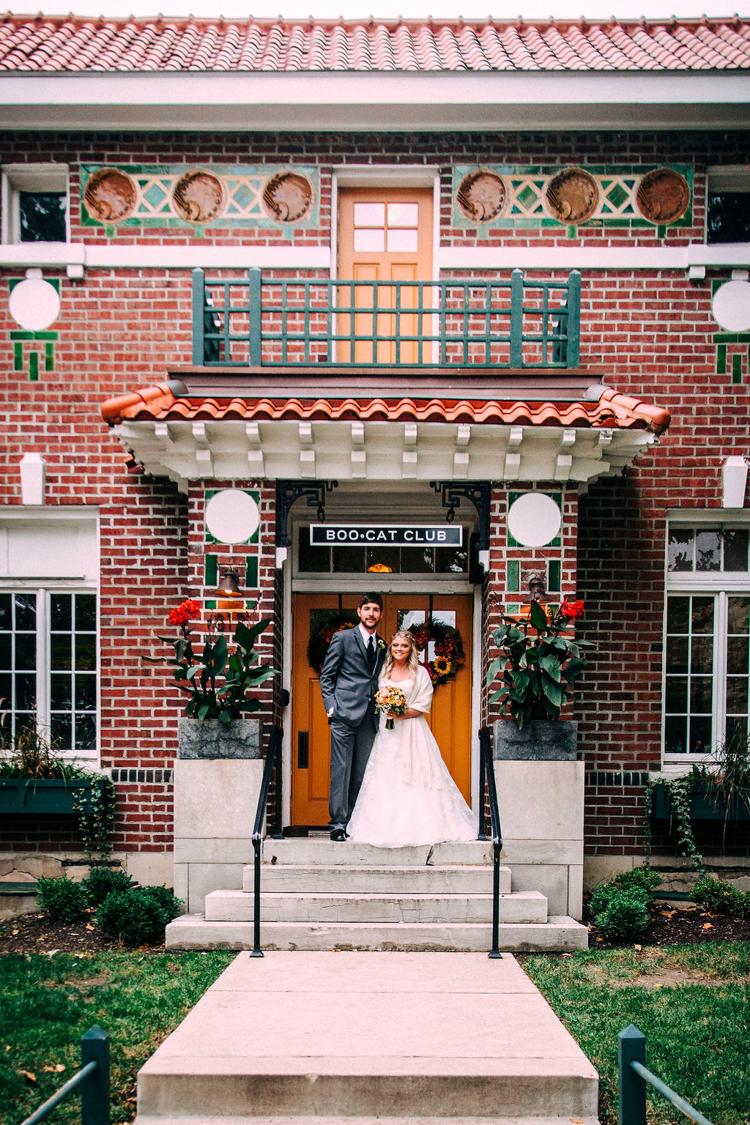 "Bevo Mill is one of the most-loved places in St. Louis," Pat Schuchard says. "Carol and I both have personal stories with the place going back 50 years. Even so, we didn't anticipate the love and attachment and affection expressed about the place.
"A hundred years ago, August Busch called Bevo Mill 'a country club in the city.' The building is as close to original as we could practically make it."
In general, Carol Schuchard also dwells briefly on the aesthetics of the couple's recent architectural adventure. "Reimagining these historically significant buildings involves reverence and awe, as well as a feeling of such good fortune to be working on these 100-year-old masterpieces," she says. "The imperative demanded by the architecture often overwhelmed our own sensibilities – the result, a sweet collaboration with important history."
Boo Cat Club, 812 Union Blvd., St. Louis, 314-224-5521, boocatclub.com
Das Bevo, 4749 Gravois Ave., St. Louis, 314-832-2251, dasbevo.com
Majorette, 7150 Manchester Road, Maplewood, 314-224-5775, majoretteevents.com