Over the course of a five-week series, LN has been profiling the 10 artists recently announced as the Regional Arts Commission's (RAC) 2015 Artist Fellowships, who each received $20,000 to further his or her work. These are the ninth and tenth profiles. To read the previous profiles, click here.
Christopher Limber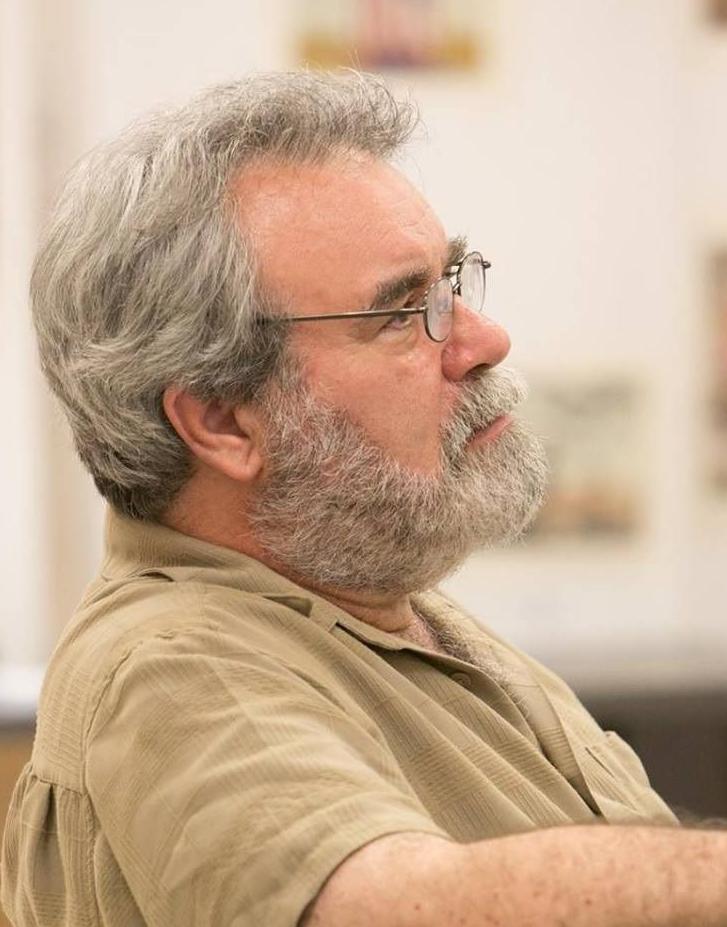 Christopher Limber ranks not as a paltry artistic triple threat, but as a quadruple threat, with experience as an actor, a composer, a director and a playwright.
"My degree is in acting," Limber relates regarding his Bachelor of Fine Arts from State University of New York at Purchase, due north of Manhattan Island, "but I come from musical and literary roots as a child… Most everyone in the arts will have a main discipline and then augment [his or her] income. I am just lucky I can do that with an artistic variety of activities."
Despite his three-plus decades of such artistic eclecticism, which has involved activities and accolades in St. Louis, elsewhere in the U.S. and around the globe, Limber will channel most of the funds from his RAC fellowship into altruism, in his capacity as director of Adult Prison Programs at Missouri's Prison Performing Arts.
Prison Performing Arts' website describes it as "a 22-year-old, multidiscipline, literacy and performing-arts program that serves incarcerated adults and children" in the state, where Limber worked throughout the years before formally joining its staff last January.
"Many inmates do not feel heard or understood," Limber says. "Art fixes that. In a fun, positive and playful way, people listen, work hard intellectually and physically, and are acknowledged and changed – for the better. What could be more inspiring?"
He continues: "The arts allow people a beautiful way to express their heart, soul, intelligence and empathy. I have seen, personally and in people I have worked with, the life-changing influence artistic expression can make in their lives."
In that regard, beyond "a few wise purchases in support of artistic well-being – like a new guitar case and a really good backup drive for saving plays, poems and research" – Limber intends to focus the $20,000 on vocationally utilitarian ends.
"The generous RAC fellowship will allow me to travel around the country to visit and investigate other prison arts programs – like Tim Robbins' The Actors' Gang in Los Angeles – specifically, ones that are different from us programmatically and organizationally," he says. "Both the [Missouri] Department of Corrections and the Missouri prisons we work in know the potential of our work to both improve the prison culture and the recidivism rate of people who experience our programs. As Prison Performing Arts makes prudent and successful plans to expand into more facilities, learning about the success of other organizations will help us make the most exceptional choices for expansion."
Almost inevitably, Limber proudly mentions its next production, at the minimum/medium-security Northeast Correctional Center in Bowling Green, Missouri.
Midway through this month, inmates there will stage reservation-only performances of Mister Roberts – lauded in the mid-20th century as a novel, play and film, the last starring the late, great Henry Fonda as the eponymous character.
Otherwise, almost as an afterthought, Limber addresses an inquiry about a seemingly incongruous detail of his official credentials that might qualify him as a quintuple threat: his status as a certified hypnotherapist.
"[It's] not really incongruous at all," he says. "As an artist, I've been helped in my process by hypnotherapy. It is simply a direct and healthy line to the right brain and the unconscious potential for change and creativity.
"Much of the process centers around relaxation and the specific use of language to open the potential for growth, both of which are useful and pleasing to an artist."
Presumably, Limber's RAC fellowship will allow him to continue a dedicated exploration of the potential for change and creativity with incarcerated individuals through Prison Performing Arts outreach not only in Bowling Green but also in St. Louis; in Pacific, Missouri; and in Vandalia, Missouri.
Travis Mossotti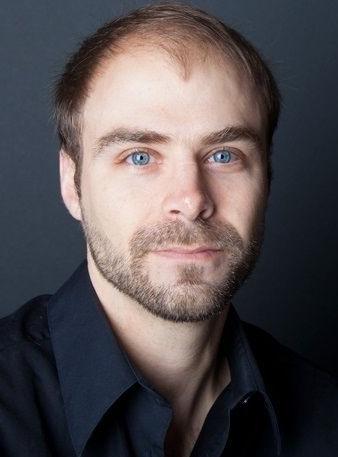 "Poetry is a better vehicle for questions than for answers, and I suppose I've always thrived in uncertainty – most artists do," Travis Mossotti says.
In the simplicity of that anything-but-uncertain declaration, Mossotti strongly suggests why the RAC awarded him a fellowship, despite the fact that his published and collected poetic output has appeared only since 2011.
Mossotti's credentials note that his first collection of poems, About the Dead, winner of the May Swenson Poetry Award, with a foreword from Garrison Keillor of A Prairie Home Companion fame, was issued as the 15th volume of a Utah State University Press series just five years back.
Mossotti described About the Dead online as "a throwback to some of my favorite early collections written by authors like James Tate, Philip Levine, Frank Stanford, Donald Justice, Marvin Bell, James Wright and many others," adding they were "poets [who] wrote with a sense of humility, fearlessness and discovery that set their work apart from their contemporaries'."
Supplementing it in his oeuvre have been a second collection published in 2013 and two chapbooks, as well as poetic and prosaic credits in such prestigious literary magazines as The Antioch Review and Beloit Poetry Journal.
"Some poets feel they were called to write poetry, but I've never been quite certain about that," Mossotti relates. "I fell in love with poetry through reading it, mountains of it, and I became a poet because I never stopped. Although there are a plethora of dead poets, from Homer to James Wright, who continue to influence my work, the living poets, a great deal of them local, serve a more active role."
Reflecting the verse-related history of a locale boasting poets as diverse as Eugene Field (who immortalized the Gingham Dog and the Calico Cat in "The Duel"), modernist master T.S. Eliot and New York expat Donald Finkel, Mossotti characterizes St. Louis as "one of the best cities in the country to be a working poet."
Confessing to being "honored and humbled to count [himself] among the current and former distinguished RAC Artist Fellowship recipients" and "grateful for the opportunity it affords [him] to focus on [his] craft," Mossotti otherwise explained an outré qualification of his: his status as Poet in Residence at Eureka's Endangered Wolf Center, where his wife, Regina, works.
"Everyone is born with a genuine curiosity about biology and the natural world, but very few people become a poet and fall in love with a carnivore biologist – very few," he impishly testifies. "Well, I did, and over the last decade, I've worked alongside her on endangered-species recovery efforts all across North America – from processing kill sites with the Yellowstone [National Park] Wolf Project to tracking red wolves on the eastern edge of the [North Carolina] Outer Banks.
"My latest book, Field Study, deals with the overlap between our two worlds, and when Regina accepted a position as the director of animal care and conservation at the Endangered Wolf Center in 2011, my role as the Poet in Residence arose quite naturally."
In that role, three years ago, Mossotti organized a "Poetry Howl" – a wine-and-cheese event whose title puckishly references both its lupine setting and Allen Ginsberg's groundbreaking Howl – featuring award-winning East St. Louis poet Robert Wrigley.
"I hope to use the opportunity of the RAC fellowship to organize another 'Poetry Howl' in the not-too-distant future," Mossotti says.
In a nonlupine context, he continues by stating his intent to "use some of the award this month to give a reading and lecture at California State University, Chico, to take a much-needed writing retreat in [California central coast's] Big Sur, and to give a reading and book signing in Los Angeles."
Mossotti, a Ballwin native now living in Webster Groves, will then further extend his peregrinations.
"This March, I'll travel back to Los Angeles for a literary conference, reading and a book signing," he concludes, "and I have many other plans in the works for the rest of this upcoming year and beyond."