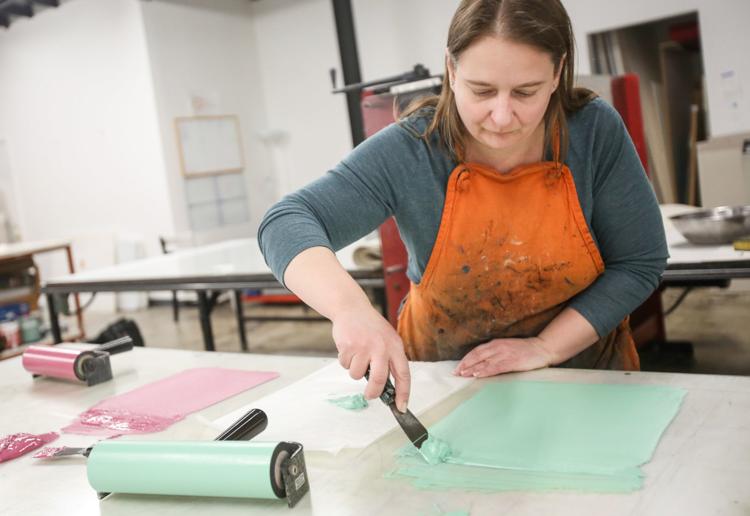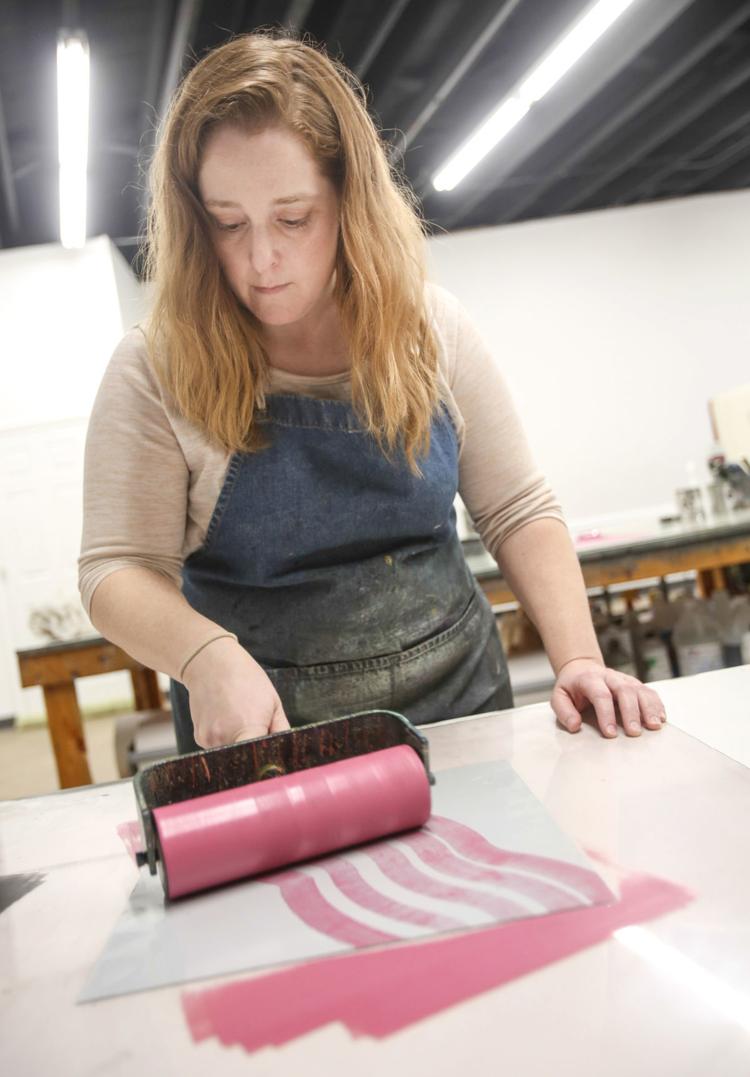 Inarguably, one of the greatest delights of visual art in the metro area derives from the locational variability of its production and display – as the existence of Pele Prints testifies.
Unlike the powerhouse showcases of, say, Clayton or Art Hill, Amanda Verbeck's charmingly quirky venture nestles in the Dutchtown neighborhood of St. Louis.
Verbeck, Pele's publisher and senior master printer, sketches what specifically inspired her to found the venture in 2006. "I think owning my own business must be in my blood," she says. "My mother, father and brother all have businesses of their own in different industries. It seemed like the natural next step once I realized I wanted to continue being a collaborative printer."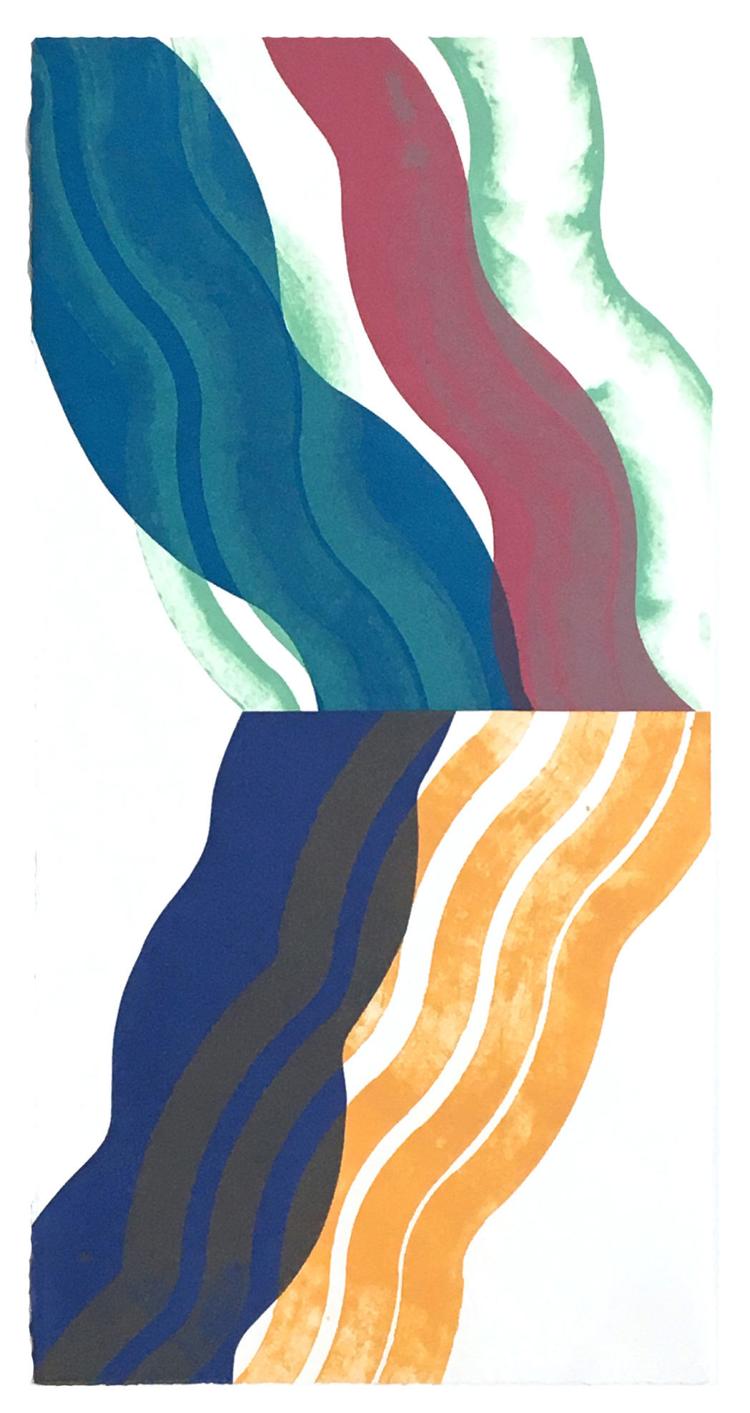 Before that, Verbeck graduated from Washington University in St. Louis with a specialization, almost predictably, in printmaking. "That's also where I met my mentor, Maryanne Simmons, the master printer and publisher at [Chesterfield and St. Louis'] Wildwood Press," she says. "I realized I had a passion for collaborative printmaking while working for her, and I took on an apprenticeship of sorts. After 19 years, I still print for Maryanne today and feel lucky to have such a wonderful mentor."
Verbeck briefly explains Pele's distinctive pentagram logo. "The Pele logo is made up of flames and definitely has a connection to the Hawaiian goddess [of fire and volcanoes]," she says. "Without getting too esoteric, fire has the power to both destroy and create. Making art is similar and can be equally tumultuous. The flames are also a shoutout to my red hair."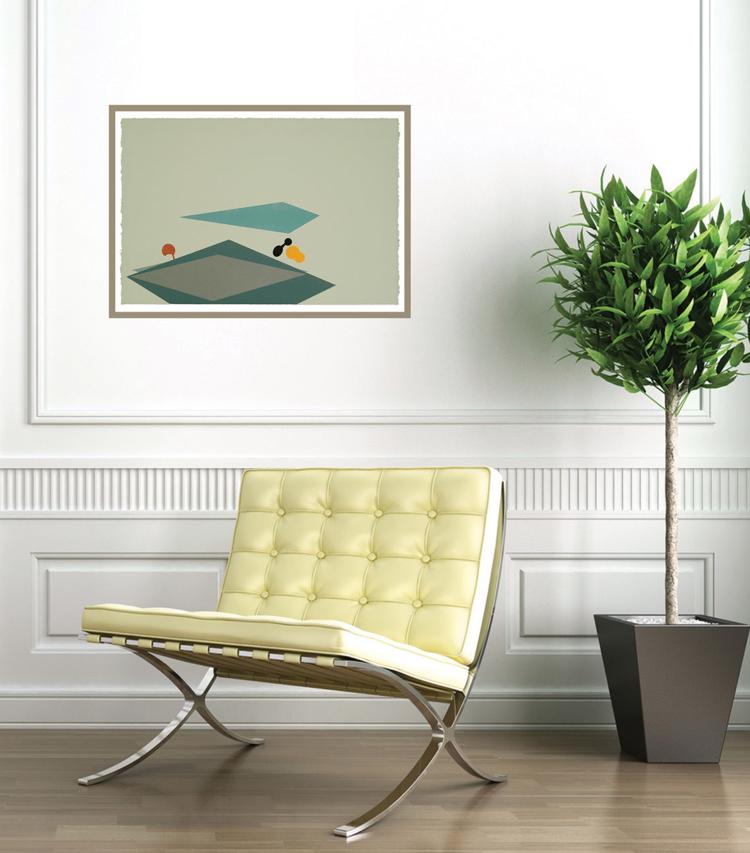 Pele "take[s] a nontraditional approach and encourage[s] experimentation," according to its Facebook presence, a characterization whose meaning Verbeck sketches. "There are more traditional and old-school ways of printing, but that's not our specialty," she says. "I like for artists to play and try new things in the studio – unexpected techniques, different materials, low-tech processes. It's my philosophy that this leads to new discoveries in the work and allows for the unexpected to happen."
In addition to Pele's printmaking services, the venture functions as a modest gallery both virtually and actually.
Virtually, Verbeck explains what in specific inspired the aggregation in Pele's online gallery of the 16 artists there, who include Carmon Colangelo, dean of the Sam Fox School of Design & Visual Arts at Wash U and one of the metro area's most active and highest-profile visual artists.
"I act not only as the master printer and publisher at Pele but also as a curator," she says. "All of the Pele artists make work that I want to live with and have in my life every day. Hopefully, other folks want to live with it, too. I'm always looking at new work from different artists, and I naturally gravitate toward abstract, colorful imagery."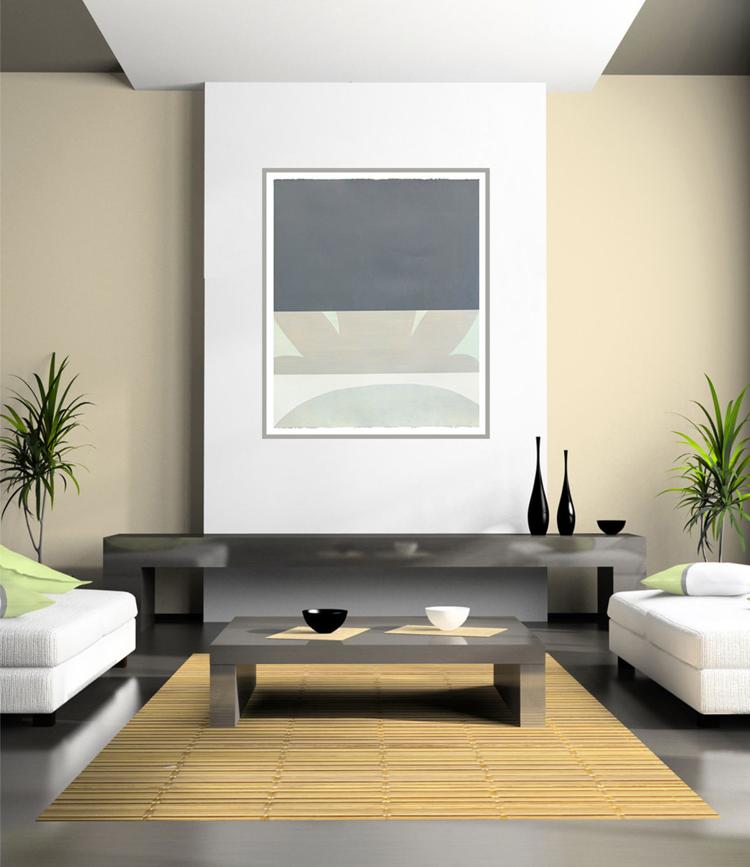 Actually, Verbeck also addresses the recent exhibition of prints at Pele from New Orleans-based artist Erik Barthels. "The first prints from the collaboration with Erik debuted at the INK Miami Art Fair in December," she says. "INK is one of the many satellite art fairs that take place during Miami Art Week, with the centerpiece being Art Basel. It's a week full of art, with people from all around the world coming together in one place to see and buy art."
In that light, the Barthels exhibition constitutes something of a coup for the venture, whose staff (excluding a floppy-eared Doberman pinscher named Arya "employed" as its public relations rep) numbers just three: Verbeck; master printer Roxanne Phillips, who holds an MFA in printmaking and drawing from Wash U; and Maria Verbeck, double-billed as Pele's business manager and mère de l'imprimante – "mother of the printer."
"My mom, Maria, is an incredible lady," Verbeck relates of the other woman, who lays claim to having worked in the printing industry for more than 35 years. "I can't imagine having started Pele Prints without her. Pele is definitely a family affair. Her experience has been in the commercial printing industry, while mine has been in the fine art world. But we come together and bring our strengths to the table. It's pretty great that I get to work with my mom, and I love having her in the studio."
Since its founding, the informal Pele studio has taken part in several dozen shows and exhibitions nationally, according to the website, and more than four dozen collections both nationwide and worldwide include Pele works. Moreover, fairs and similar events in Chicago, Houston, Miami and New York, among others domestically, have involved Pele work, as has an artists-abroad program in Indonesia.
Beyond that, the Pele Projects sideline creates notebooks, bags and mugs available both through Pele and at St. Louis' Union Studio. "Several things inspired the Pele Projects line," Verbeck says. "Printmaking is by its nature superversatile, so printing on more than just paper is an extension of the process itself.
"These off-the-wall – literally – creations also provide a more affordable way for individuals to own a unique, handmade piece of art. As a maker, I also have an interest in exploring the intersection of art and craft. These projects are the perfect place to do that."
Otherwise, the venture potentially offers workshops, mentioned on Pele's Facebook site. "I guess you could say that our workshops are 'on demand' – meaning they're designed to work around your schedule and your terms," Verbeck says. "Anyone interested in learning about printmaking can sign up – no experience necessary."
Finally, when asked where she hopes to see Pele five years hence, Verbeck looks both backward and forward with evident enthusiasm. "We've had so many great changes in the last couple of years – several new artists, a new studio space and a new member of the Pele team," she says.
"While I've embraced all of these changes, I would like to see us settle in here at Pele and focus on making more great prints in the next few years. And now that we have a permanent home in Dutchtown, it's the perfect opportunity to become more involved in our community."
Pele Prints, 5230 Virginia Ave., St. Louis, 314-750-7799, peleprints.com