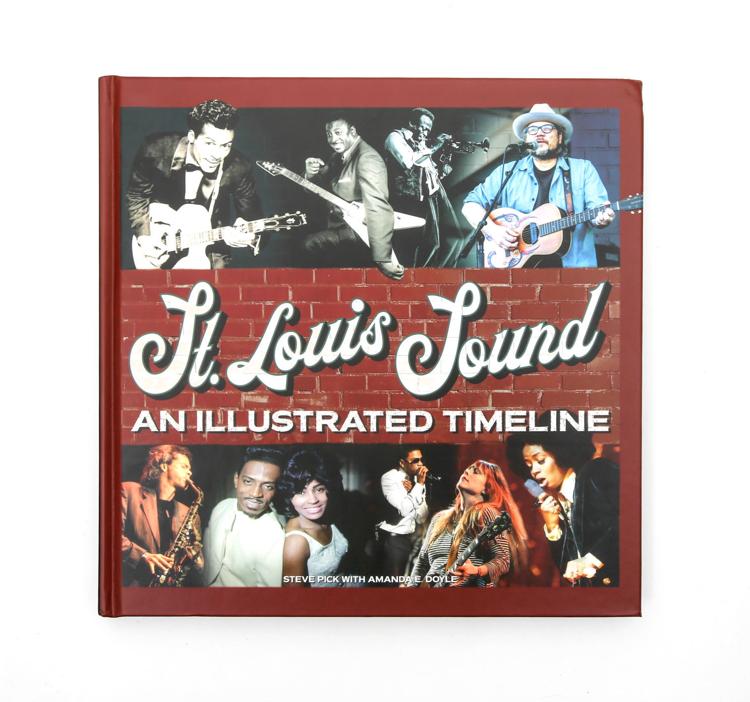 Both figuratively and literally, Steve Pick has long loomed on the metro area's music scene, standing 6 feet, 8 inches tall, which equates to a stack of 640 old-school LPs (long-playing record albums, for the benefit of digital natives), slightly more than 213 CD jewel boxes – or roughly 95 copies of St. Louis Sound: An Illustrated Timeline.
That last constitutes the title of the signally blissful 182-page coffee-table book Pick, with Amanda E. Doyle, just released through St. Louis' Reedy Press and impeccably designed by longtime local publishing pro Dave Brickey – himself a musician, aptly enough, who appears in a photo on Page 115.
Crafting the tome, which retails for just $39.95, took 2½ years from inception to publication, Pick estimates, "but less than one year, with stops and starts, was spent on writing. Much time was spent looking for photos we could use. The delays also gave us time to add some entries, which made for a better book."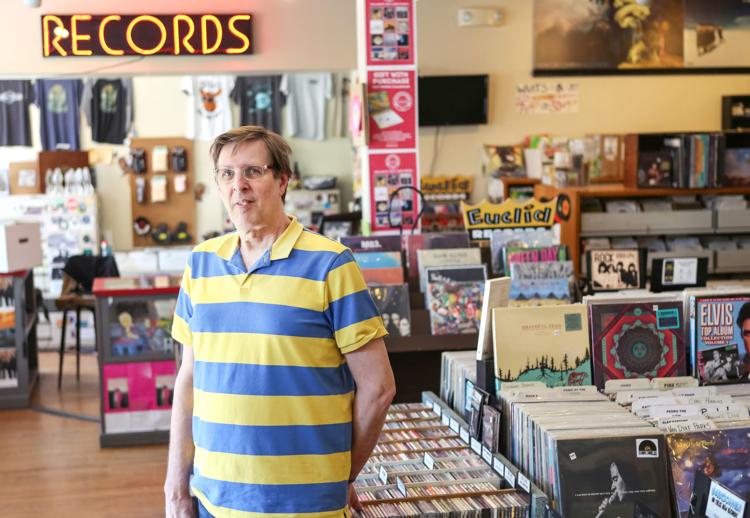 As an area music maven, Pick brings to the table – and turntable – credentials largely unmatched. Both vocationally and avocationally, music defines not merely what interests him but what infuses his existence.
Nowadays, for instance, Pick serves music devotees' wants and needs at Webster Groves' storied Euclid Records, having previously worked in a similar capacity elsewhere. From 7 to 10 a.m. each Friday, for the past 18 years, he also has hosted the Americana/rock-centered program Sound Salvation on local radio oasis KDHX (88.1 FM). Otherwise, as an auditory auditor, Pick co-founded the legendary music fanzine Jet Lag almost four decades ago, and over time, he has written about sonic subjects, with considerable insight and often at some length, for the St. Louis Post-Dispatch and other publications.
It thus should come as no surprise that St. Louis Sound will likely delight virtually anyone interested in music of all genres in the metro area. After a warm foreword by Blueberry Hill impresario Joe Edwards, the volume, in accord with its subtitle, operates as a glorious timeline, opening rather impishly with an entry involving the autochthonic Mississippian culture circa A.D. 1000 and closing with a 2017 entry on the Belleville-based bluegrass quintet Old Salt Union.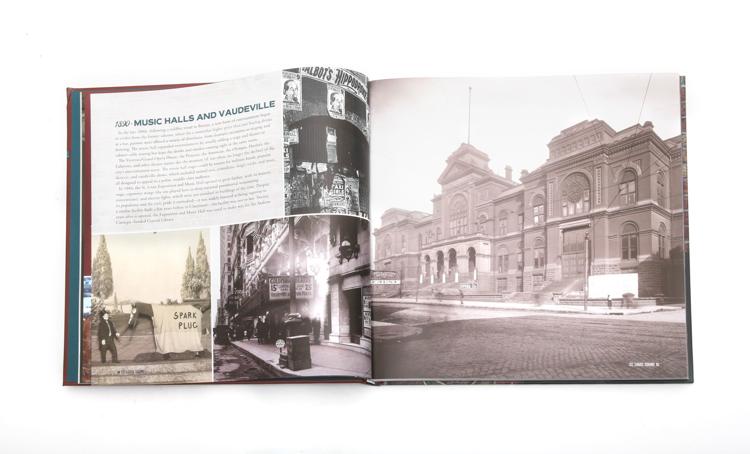 Between those two entries, St. Louis Sound showcases in words and pictures alike a breathtaking parade of performers and venues, specific performances and industry retailers, in a stupendous display of jukebox eros. Pick seeks not only to praise the auditory bounty of an area that has made its mark on the musical map in manifold ways but also to preach, in a politely secular way, about the glories it has gifted through the decades with genres ranging from ragtime to rap.
By way of example, St. Louis Sound hails such continuing landmarks as the St. Louis Symphony Orchestra, The Sheldon Concert Hall & Art Galleries and The Muny, in entries dated on the timeline, respectively, 1880, 1912 and 1917, down through the National Blues Museum (2016).
St. Louis Sound also spotlights giants such as Scott Joplin (1904), Miles Davis (1944) and, of course, Chuck Berry (1955). Here, too, appears coverage of both the Beatles' waterlogged performance at "old" Busch Stadium in downtown St. Louis, a mere five days before the Fab Four stopped touring, (1966) and über-fan "Beatle Bob" Matonis (1981). Edwards' own Fats Domino-ed University City landmark enjoys a star turn (1972), as does radio rock 'n' roll powerhouse KSHE (94.7 FM).
Along the way, St. Louis Sound covers everything from triumph – say, Fontella Bass, with her anthem for the ages, "Rescue Me" (1965) – to tragedy – the freakish 2013 death of the polymathic Bob Reuter (1978). Basically, the volume chimes like a particularly exquisite guitar progression from the Love Experts (1988) and drops as powerfully as a previously unreleased Country Grammar track from Nelly (2000).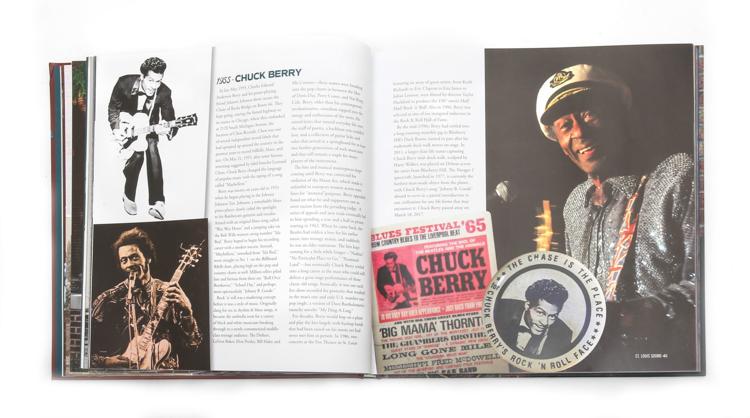 When asked to cite a "wish I'd been there" performance by a musical act prior to the time he himself started actively and passionately contemplating and covering the local music scene, Pick pauses thoughtfully. "I think I'm gonna say Chuck Berry's first gig with Johnnie Johnson, just to see what that was like – what with the future coming into existence and all," he says.
Pick responds with equal thoughtfulness when asked which local single performer or band he wishes he could have seen and heard in person: "I have many answers, but I'm gonna say Jimmy Blanton playing with the Duke Ellington Orchestra in 1940. That must have been an astounding thing to experience, the instant revolution of rhythm in jazz."
Given Pick's integral insights into the metro area's musical yesterday and today – to appropriate the title of one of the Beatles' 1966 albums – it seems only natural to inquire about his prognostications for the area's musical tomorrow.
"Extrapolating from current trends, I'm gonna say the future is bright for local music being great," he says. "There are currently more extremely talented musicians working in this area than there have been at any time in my memory, and more are appearing every day.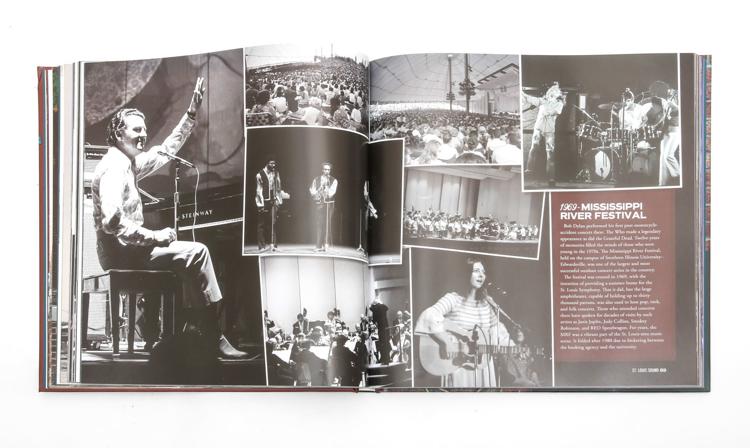 "Whether that translates into financial success for musicians – well, that's some crystal-ball gazing I can't work, except to say that it's the exception to find musicians making a decent living, and it always has been."
Be that as it may, in all likelihood, whoever those musicians may be and wherever they may play, an extremely tall gentleman, at some point, will be towering somewhere nearby, pensively nodding to the beat – and perhaps mentally scoring a second edition or a sequel to St. Louis Sound.
Reedy Press, 6651 Chippewa St., Ste. N, St. Louis, 314-644-3400, reedypress.com
---
A free book signing/presentation for St. Louis Sound will take place at Hotchkiss Chapel in St. Louis' Bellefontaine Cemetery on June 13 from 6 to 8 p.m. For details, call 314-381-0750.