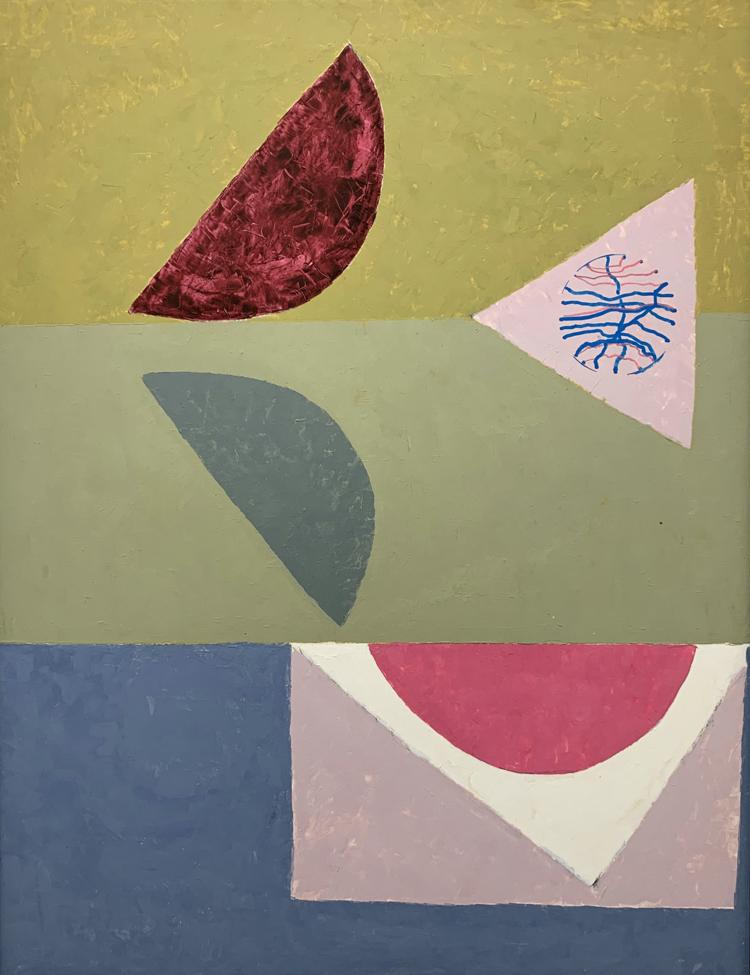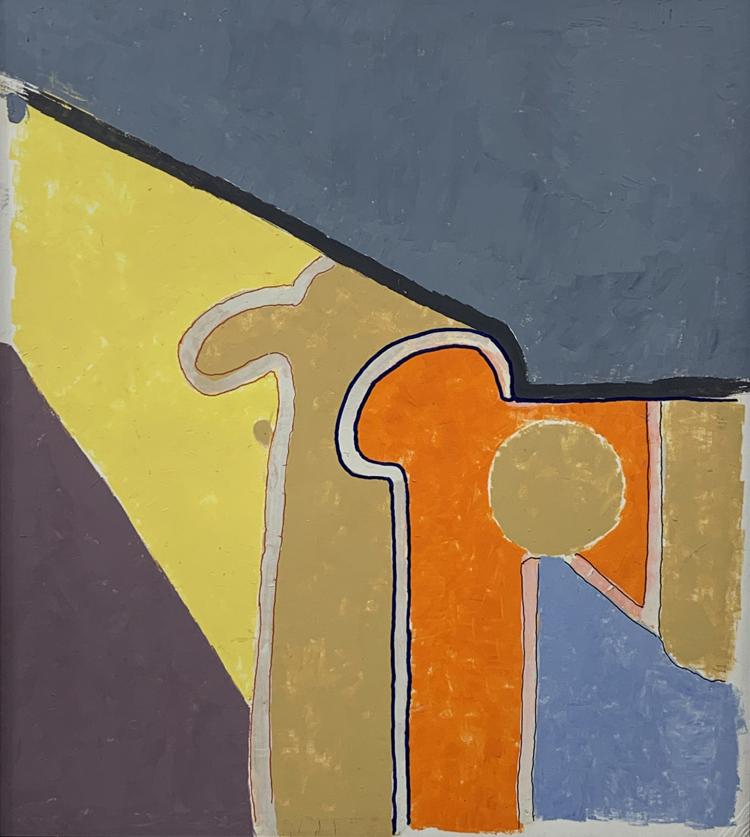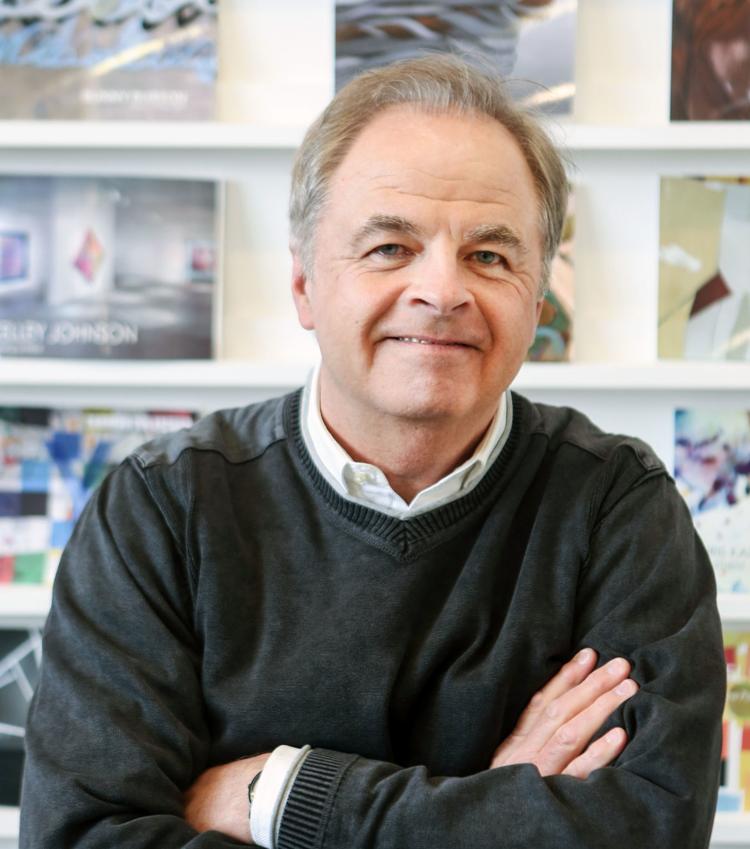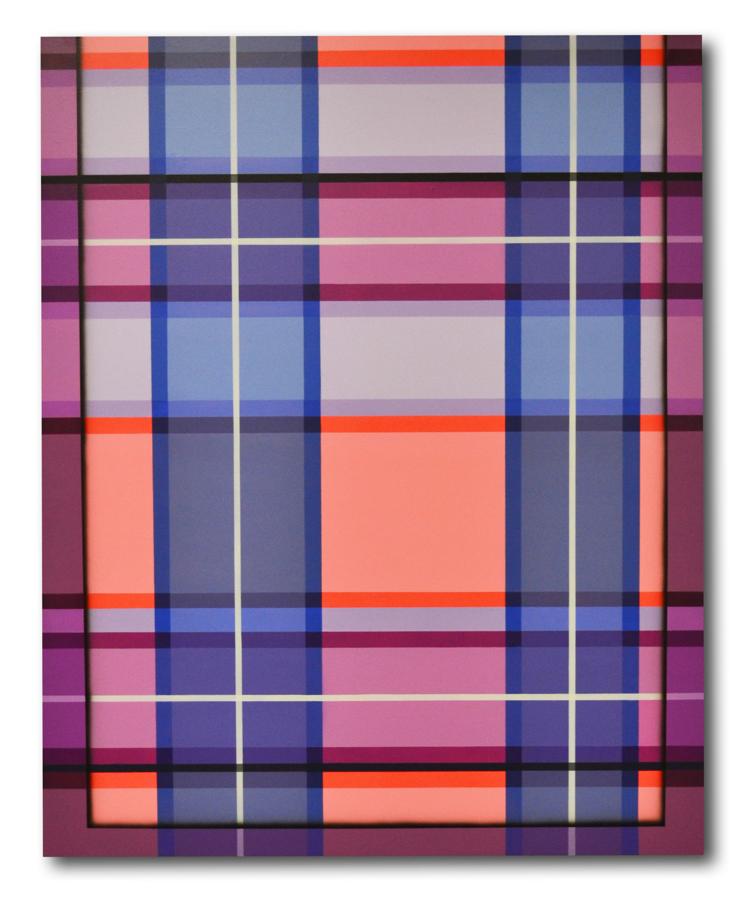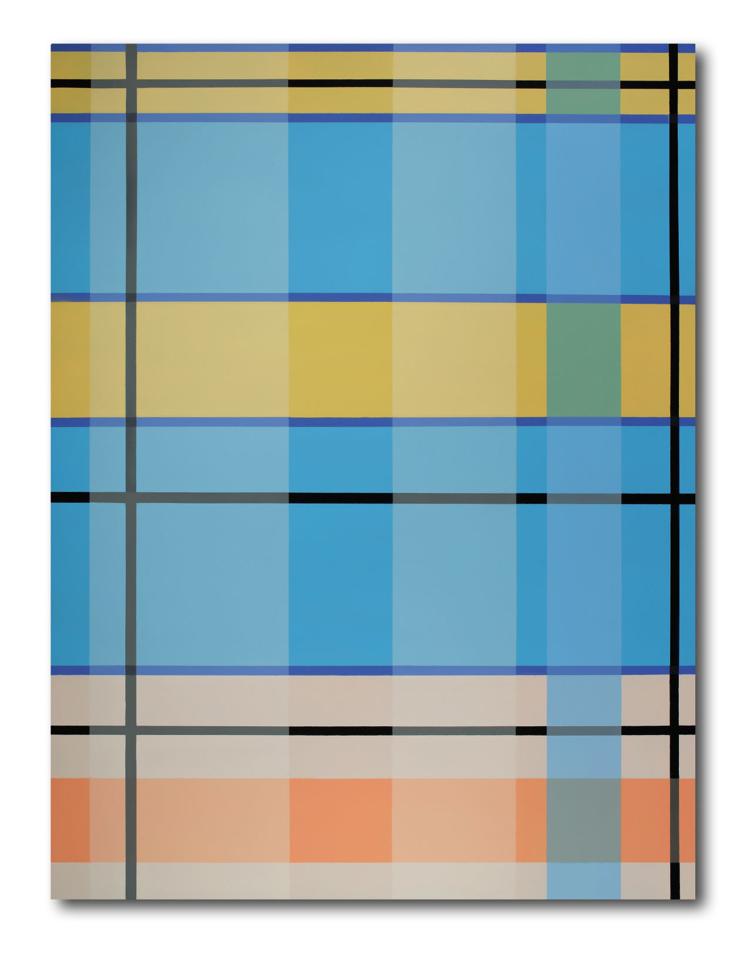 The 13th season at Clayton's Bruno David Gallery is continuing with tandem exhibitions from both a distinguished longtime veteran of that venue and a new recruit.
Those exhibitions – respectively, "La Leçon d'Anatomie" from Leslie Laskey and "Metropolis" from Mark Travers – opened Thu., March 7. The two exhibitions will run until April 6 at the elegantly minimalist venue on Forsyth Boulevard.
"La Leçon d'Anatomie" – which translates from French as "The Anatomy Lesson" and, in all likelihood, slyly references The Anatomy Lesson of Dr. Nicolaes Tulp, Rembrandt's famed 1632 oil on canvas – comes from perhaps the metro area's grandmaster of visual art.
Laskey ranks as a professor emeritus of architecture at the Sam Fox School of Design & Visual Arts at Washington University in St. Louis, where he reportedly earned mojo good karma, both professionally and personally, over roughly four decades.
"La Leçon d'Anatomie," incredibly, constitutes Laskey's 12th solo exhibition at the Bruno David Gallery, a record potentially matched only by that of Carmon Colangelo, whose own glorious "Infinite Abstraction" just closed there on Sat., March 2. "They have a very active studio practice [individually]," the gallery's namesake explains of Laskey and Colangelo, who has served as dean of the Sam Fox School since 2006.
The application of a laser or even an old-school scalpel to Laskey's latest body of work reveals it constitutes 22 pieces involving "oils on paper and oils on canvas or oils on both, for the different surfaces," David says, and bearing such suggestively sense-related titles as Getting Ones Eyes and You Talking Art Here?
"Every show that he does has to be different," David remarks of the protean Laskey, whose website establishes his prior artistic involvement with everything from botanical subjects ("Flora") through geometrical experimentation ("Drop + Outs") to quirky collage ("S.E.N.T. Security Envelopes Now Tampered"). "Right now, the current show, it's about anatomy, in his paintings and works on paper. So you might recognize some shapes, human shapes."
The gallerist's voice softens with fondness when discussing Laskey. "He's doing quite well for a 98-year-old person," David says. "He paints every day. He has visitors all the time, so he's pretty sharp. His mind is definitely very, very sharp.
"He has a small studio [area] in every room, including the basement, where he does his laundry. So wherever he is in the house – and it's a big house – he has something going on, pictures, paintings or drawings."
David continues by reflecting on "Metropolis," the first solo exhibition from Travers, whom the gallerist has been following for a few years. "He was in a couple of group shows, at first," David says. "And I've gone to his studio a few times, and he was ready for a solo show – so here it is."
Intriguingly, although Travers has a firm collegiate background in art, his website notes that he previously "worked as a lobbyist in Jefferson City … and Washington, D.C.; as a public relations officer in Houston; and as an ad guy in St. Louis." Thereafter, starting in 1987, Travers launched not only an advertising agency serving the marketing needs of "Fortune 500 companies, government agencies and dozens of smaller for-profit and nonprofit organizations," but also a digital trade show/conference-directory business.
Now mostly retired, Travers, on his website, notes that he has shown works in St. Louis and elsewhere, including New York and Los Angeles.
For the dozen or so varicolored, rectilinear works in "Metropolis," David praises Travers' use of grids, urbanization, abstraction and detail, among other factors, and specifically cites the artist's Bachelor of Fine Arts degree from the Sam Fox School and Master of Fine Arts degree from New York's distinguished Pratt Institute.
"When we study anatomy, we kind of go deep inside the body," David says. "And what Mark Travers is doing is going deep inside buildings. …" Pausing to reflect just a moment on "La Leçon d'Anatomie" from Laskey and "Metropolis" from Travers, David concludes: "One is more organic than the other, but that's the connection between these two artists."
Bruno David Gallery, 7513 Forsyth Blvd., Clayton, 314-696-2377, brunodavidgallery.com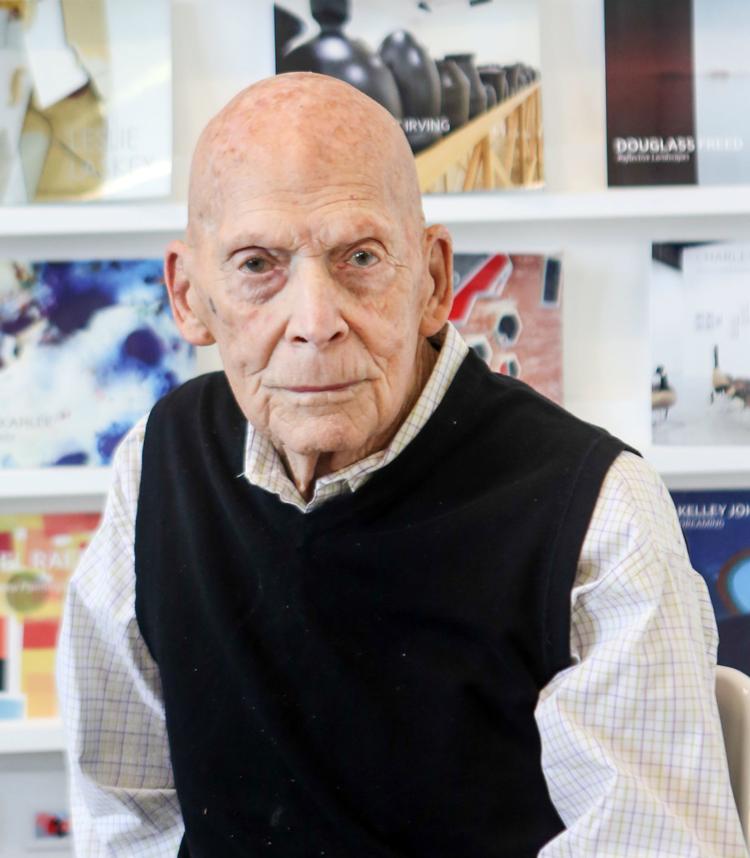 Lensing Laskey
Supplementing "La Leçon d'Anatomie," the latest exhibition by Leslie Laskey at the Bruno David Gallery, the venue also will be screening Forty-Seven Views of Leslie Laskey by director/editor David Wild and cinematographer Lulu Gargiulo in the New Media Room.
Of that award-winning 2012 documentary – whose title may allude to Thirty-Six Views of Mount Fuji, the famed series of landscape prints by the 18th- and 19th-century Japanese genius Hokusai – the gallery's namesake estimates its length at less than an hour. "The movie was shown at The Chase Park Plaza maybe five years ago … ," David says, "but once in a while, I show it here because not everybody has seen it."
The gallerist adds that the documentarians are working on a sequel. "The second documentary will be more on Leslie and his art," he says. "Forty-Seven Views is really his work, his life and his friends – [with a fond chuckle] and his cooking!"