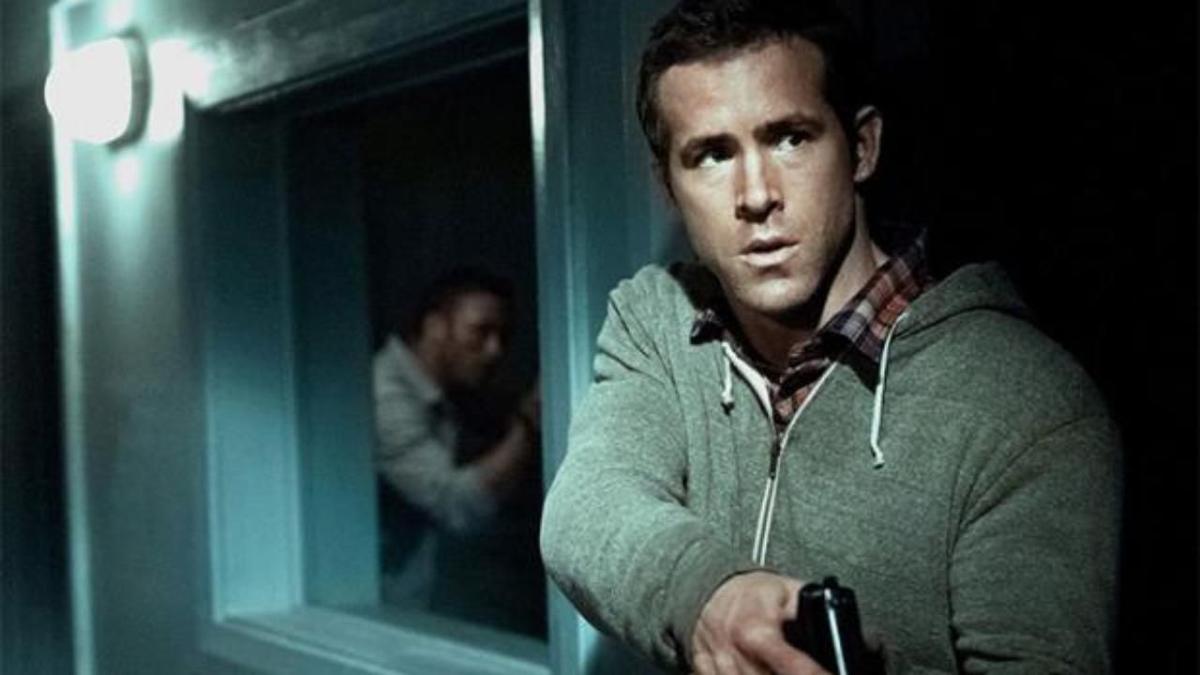 So, after watching this film, as well as the recent Woman in Gold, I can only conclude that Ryan Reynolds is on a quest. OK, maybe he's not looking for an Oscar, but he certainly would like to show the world he's more than just a pretty face. So far, he's two for two in choosing smart, interesting films with impressive co-stars.
Damian Hale (Ben Kingsley) is a billionaire real-estate developer who owns half of New York. He also is dying. With no options left, he contacts the mysterious Doctor Albright (Matthew Goode) to enlist his services, and undergo his radical 'shedding' treatment. (Now is a good time to talk about a thing we call 'willing suspension of disbelief,' because you're going to just have to go with it.) Shedding allows a person to occupy a new body; a soul transplant, if you will. After the procedure, Hale will wake up in a new, healthy genetically harvested body.
The shedding is successful, and Hale (Ryan Reynolds) now occupies a perfect 34-year-old body. The problem is, Hale soon starts to have strange flashbacks, and he quickly suspects that his new digs may have once belonged to another man.
Honestly, I had no complaints about this movie. Yes, the initial premise is...strained, but, like most films, you have to be willing to go along for the ride. Reynolds is fantastic as the morally conflicted hero, a fascinating combination of Hamlet and Hulk; and the supporting cast, including Goode, Kingsley and the always engaging Victor Garber, is spot on. As far as compliments go, I can give it this: I never once looked at my phone. It's a 7.