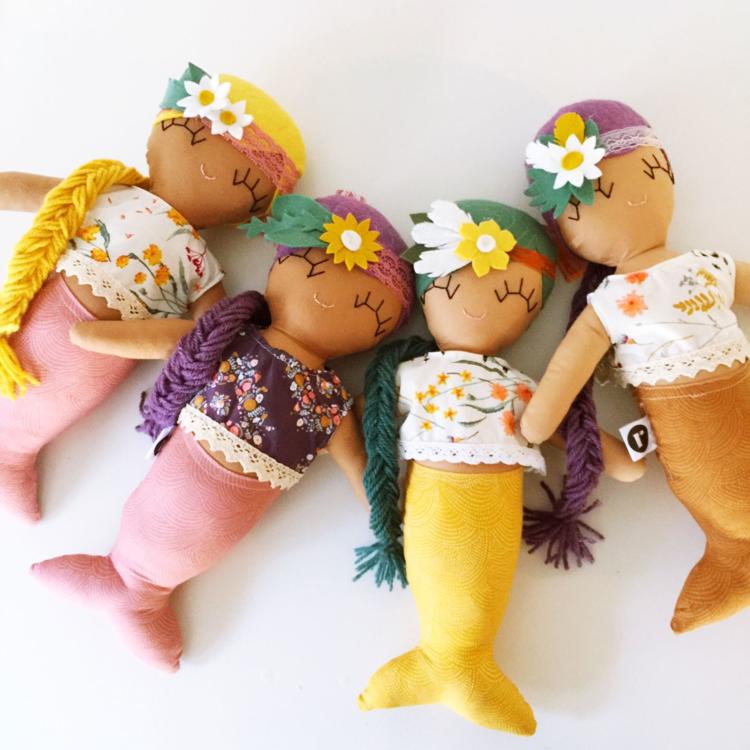 April Riley Tate's Etsy shop describes her as a "toymaker and draw-er of silly things." The online shop that she established in 2009, Riley Construction, features "modern handmade rag dolls and stuffed animals." Riley Tate's whimsical creations attract shoppers looking for unique products vetted by Riley Tate's own children, nieces and nephews.
Riley Tate notes that she is not her family's first creative entrepreneur. "My family is full of small-business owners and craftspeople," she says. "My dad is a carpenter – he is the 'real' Riley Construction – and my mom is a teacher and artist. I grew up in a home where people created, painted, sewed, built things, gardened … It seemed so natural to me that I would have a creative business of my own at some point."
When Riley Tate's now-12-year-old son was a toddler, she began designing plush toys for him, remembering how precious her own handmade keepsakes from her mother and grandmothers are to her now. "My son is a talented artist, and he and I collaborate on projects all the time," she says. "Recently, he's been making polymer clay minis that correspond with my designs."
Riley Construction is best known for its mermaids, as well as "furmaids" and "purrmaids," bears and cats sporting mermaid tails. Because the items are handmade, there are limited quantities of some designs. The shop currently features plush pizzas with smiley faces, and previous items, which sold out earlier this year, included plush campfires and s'mores, Halloween jack-o'-lanterns and candy corn, and an array of plush picnic goodies such as cookies and hot dogs.
The dolls begin as sketches that Riley Tate doodles "when I'm forced to sit still somewhere." From the initial sketch, she creates an original pattern and constructs the dolls from cotton, yarn and embroidery, incorporating modern textiles and color combinations.
Prices start at $25 for plush toys, and less-expensive items include coloring sheets and sewing patterns based on Riley Tate's designs. Furmaids and purrmaids are 12 inches tall, and many designs are ready to ship. Mermaids are 16 inches tall, and customers can select hair and body colors. These custom orders take about two weeks to complete.
Riley Tate loves quirky combinations. "The mermaids are a childhood love of mine," she says. "I let the fabrics talk to me when I create mermaids, mixing prints and colors in unexpected combinations. Furmaids were a natural progression from mermaids. I had been drawing all sorts of silly mermaid-animal combos on scratch paper, and I just felt like they needed to be brought to life."
One of Riley Tate's newest designs, which will be available for the holidays, is Rebel, a "retro-punk version of Rosie the Riveter," she says. "I hand-draw tattoos on Rebel that reflect the individual personality of each doll. Basically, she's the tough-looking girl who is actually a fiercely protective and sensitive friend. I like characters that don't fit into a mold."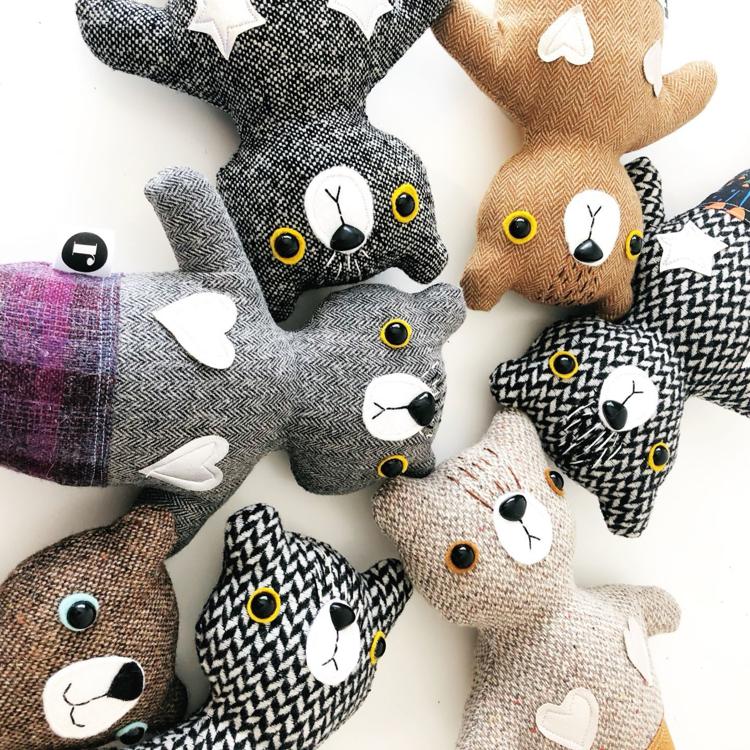 Limited-edition mermaids and new furmaid combos are also in the works, along with some boy character dolls. "I'm only making small batches this season, so shoppers will be able to find current pieces in my Etsy shop," Riley Tate says. "I try to give folks a heads-up on new designs by posting them on Instagram."
New products will be debuting throughout the holidays in the Etsy shop, and shoppers who want to handle and purchase a mermaid, furmaid or other plush creation from Riley Tate in person can find her at A Happy Little Holiday Market, 10 a.m. to 5 p.m., this Saturday, Dec. 1, at Webster University's Grant Gymnasium.
When asked what she enjoys most about her work, Riley Tate says it's "the simple joy of creating and designing, seeing the look of pure happiness on a child's face when [he or she] picks out something special from my booth. [It's] meeting wonderful, quirky kids and connecting with them [and] reminding people of their own childhood loves."
Riley Construction, rileyconstruction.etsy.com