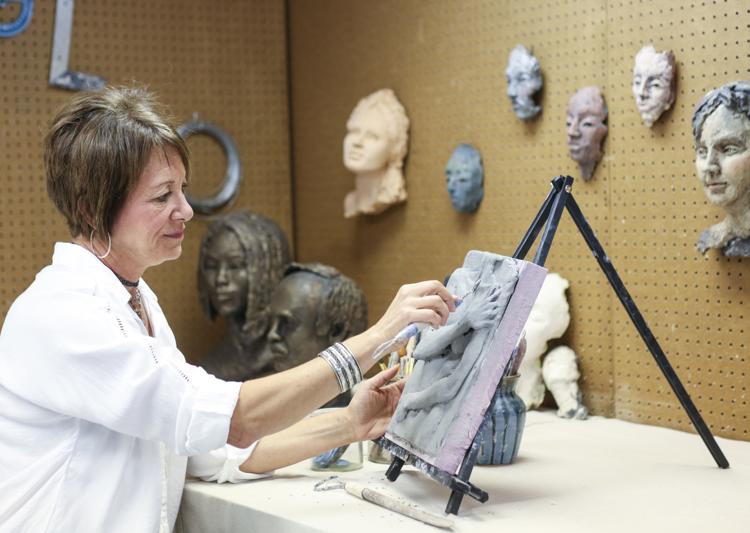 Of all the plastic arts – loosely, visual art, distinguished from, say, music or literature – perhaps none petrifies congenitally fumble-fingered sorts more than sculpture – yet sculptor Katie Bensky makes that art look effortless.
In addition to teaching all-level sculpture classes in her home studio in Frontenac and at University City's Craft Alliance Center of Art + Design, Bensky spends her days sculpting predominantly human subjects "in ceramic clay – either earthenware [coarser baked clay], terra cotta or paper clay [clay infused with cellulosic fiber]."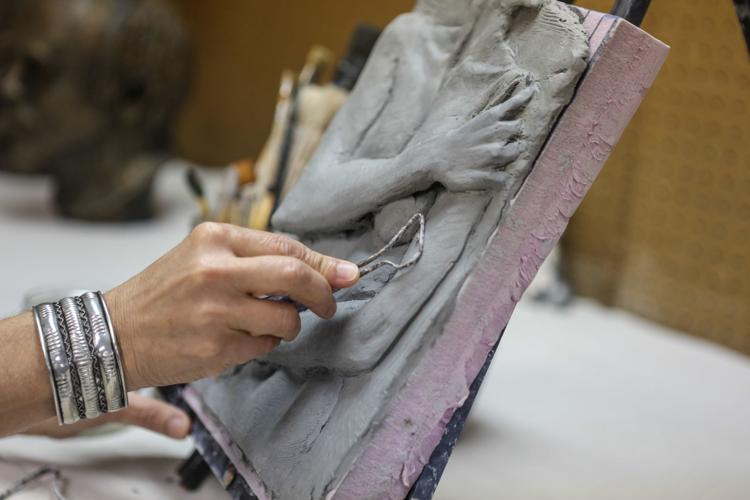 Despite an ironic twist, an element of inexorability characterizes her choice of callings. Much earlier in her life, according to Bensky's website, actual plastic may well have inspired her future interest in sculpture, as she meticulously assembled model aircraft.
"I don't have detailed memories of how I came to spend countless hours on the kitchen floor gluing parts of model airplanes together," Bensky says. "Only in retrospect has it occurred to me the correlation between my affinity for 3D sculpture and these early childhood memories.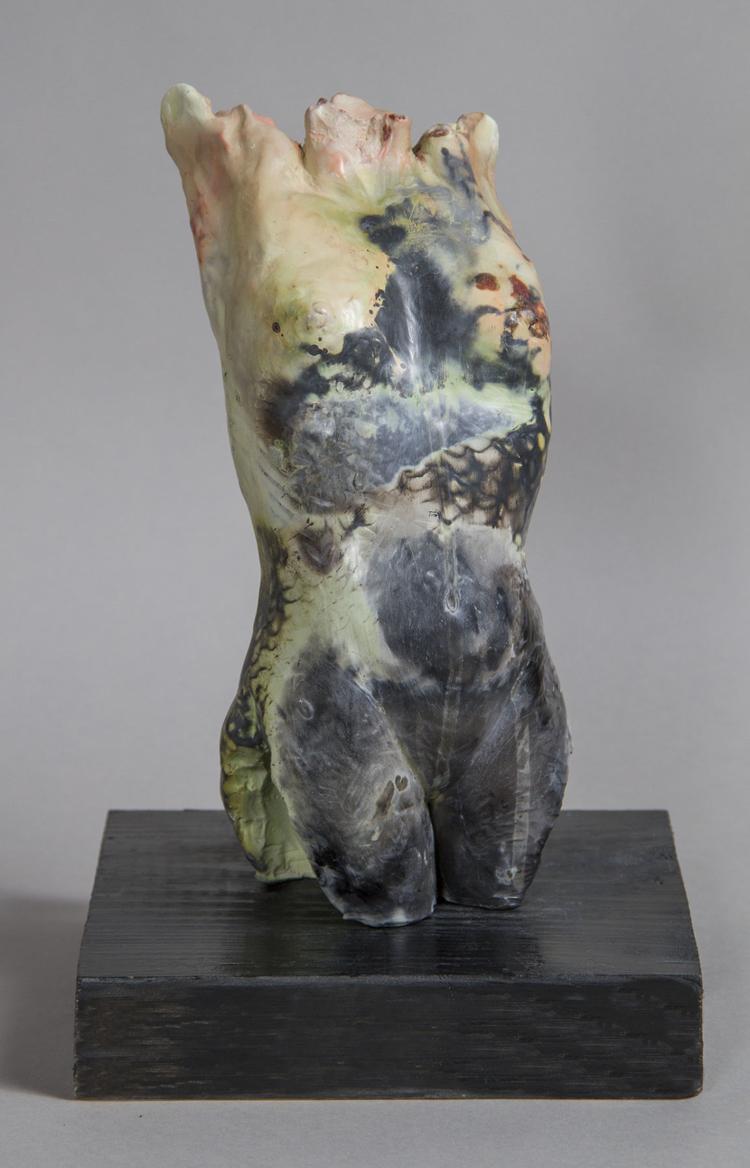 "I think all children's actions are inspired by those quiet inner voices – and our job as parents is to help guide them toward those early calls."
Despite her interest in polystyrene aircraft, Bensky earned a Bachelor of Business Administration degree in marketing from Des Moines, Iowa's Drake University – and then calendar pages started fluttering away.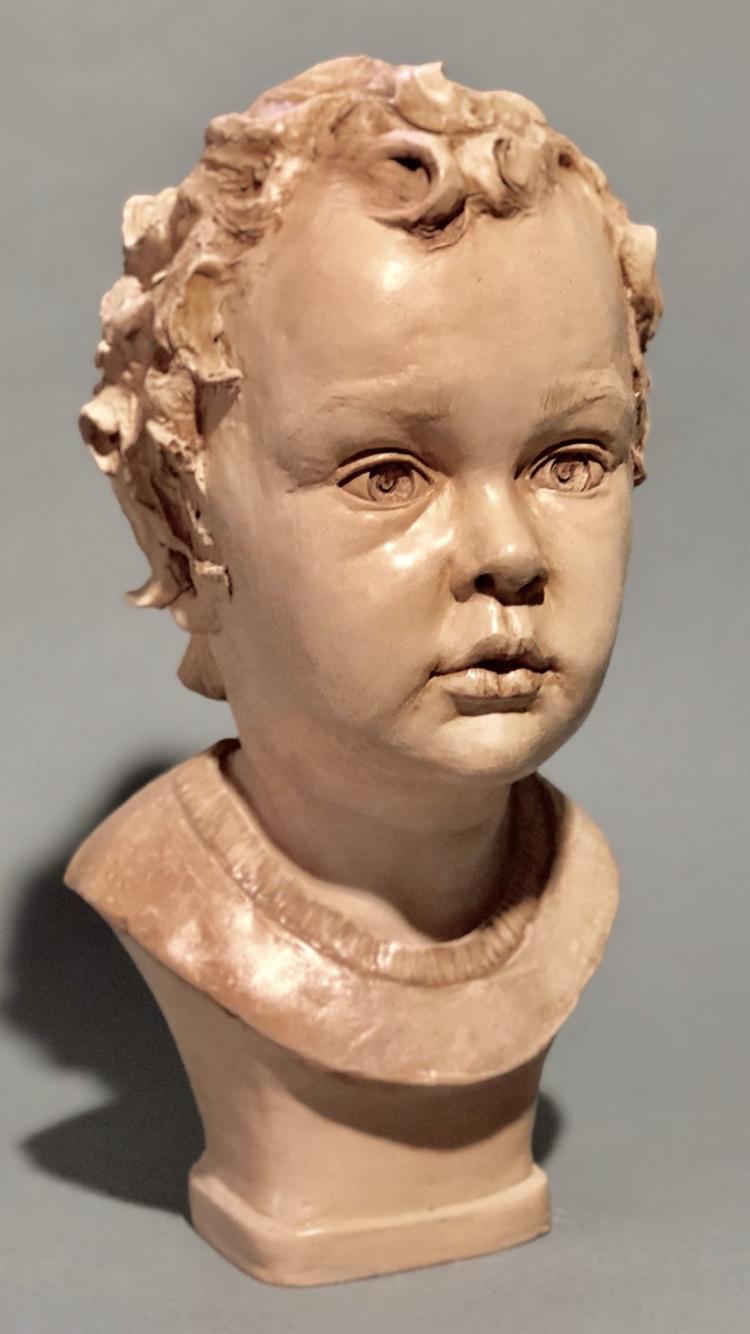 "It took me quite a few years and careers to realize the importance of 'following one's bliss,'" she says, borrowing a catchphrase from famed comparative mythologist Joseph Campbell. "In high school – Ladue Horton Watkins – I spent as many hours as I could making art, ceramics in particular. It never dawned on me that art could be a viable career choice.
"But as the years passed, my yearning to sculpt the figure/head in clay grew. I believe very much in fate. I was introduced to a sculpting class taught by Bob Walker at John Burroughs School. I instantly fell in love with the class and continued on to Fontbonne University, where I received my M.A. in sculpture."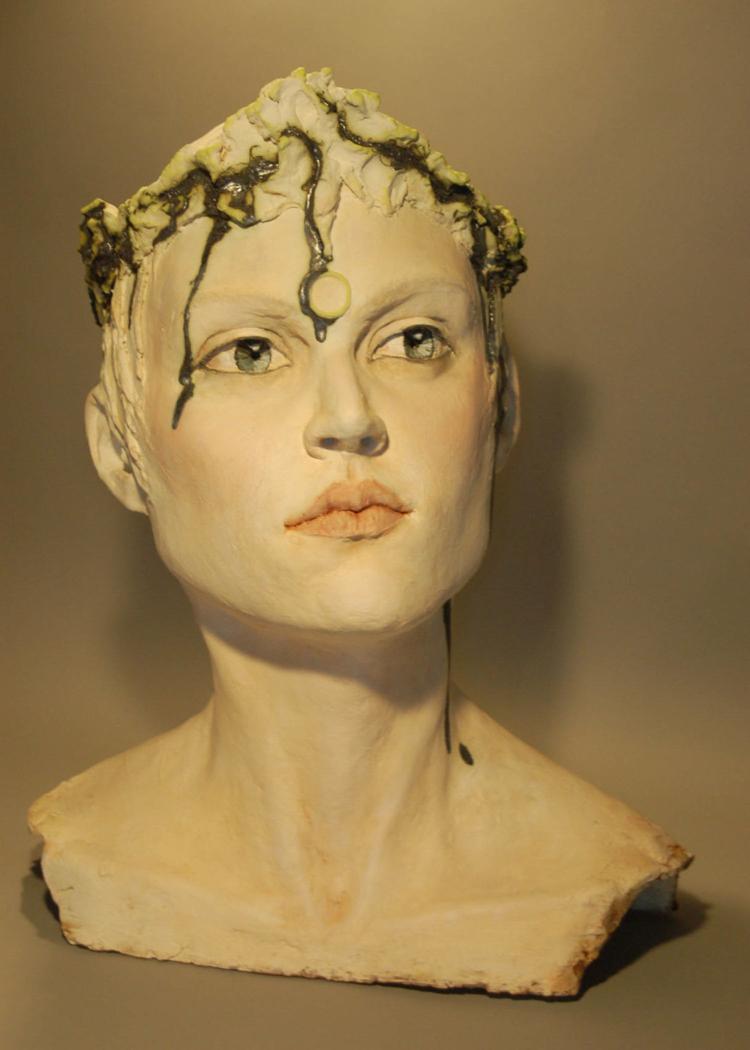 A study of works displayed on Bensky's website suggests a marked affinity for masks, busts and, to a lesser extent, torsos. "When I began, I had a strong yearning to find a class where I could learn how to mold a portrait head in clay," she recalls.
"I'm not certain where this came from, and to this day, I'm most attracted to the forms of the face, be it a portrait of a child or a much larger-than-life, mildly abstracted head. Nonetheless, I love bringing clients' ideas and visions to fruition in any figurative form."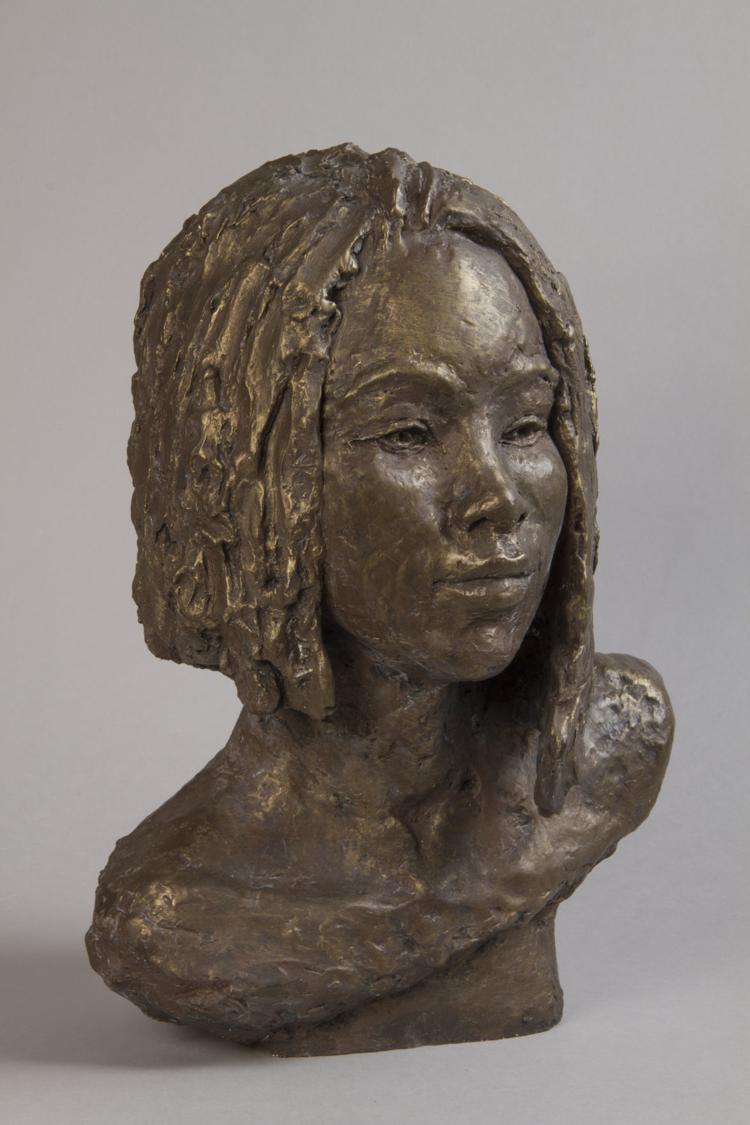 Whether among her commissioned or noncommissioned sculptures, Bensky's works similarly suggest an impressive grasp of the nuances of expression. A bust titled Surrender, for instance, radiates sheer jubilation, with its subject's eyes closed and chin tilted upward beneath a small, blissful smile.
A terra-cotta piece titled Sydney, meanwhile, depicts a gamin whose faintly disbelieving grin tempts one to laugh aloud, and The Crown, a third ceramic bust, exhibits a near-supernal grace – grace, that is, verging on Grace – via features sculpted with almost Euclidian exactitude.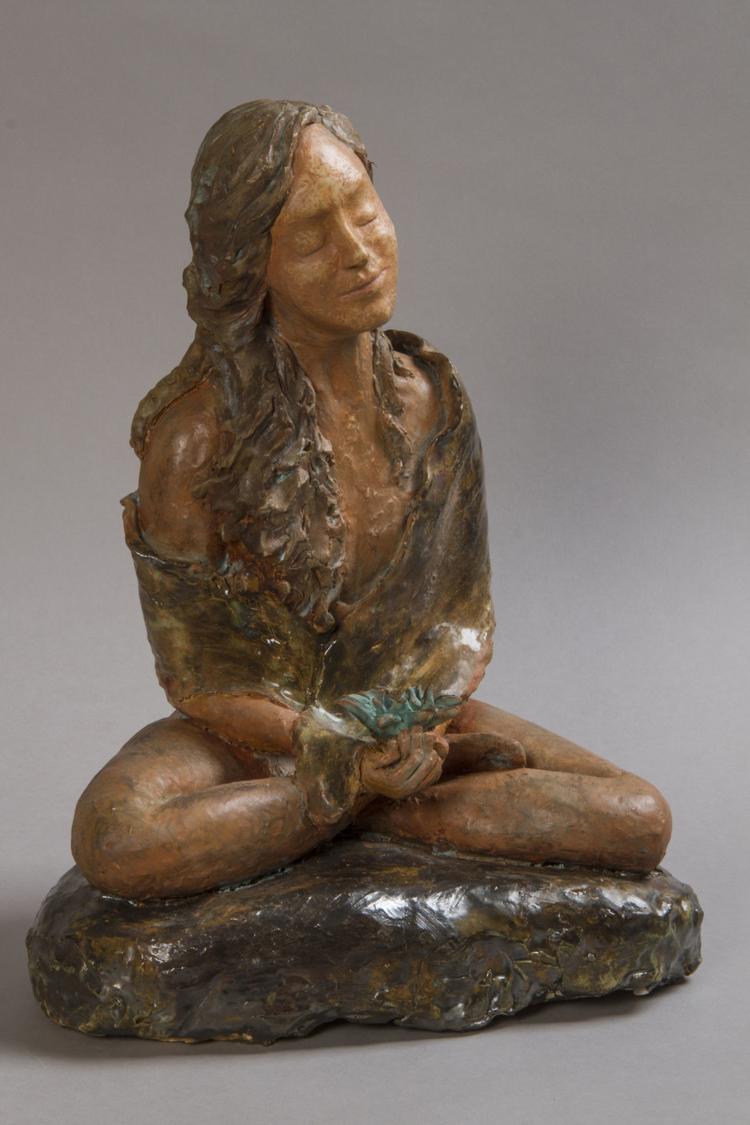 Not unpredictably, the process of sculpting a bust or other, similar work can entail differing efforts and times – "anywhere from two to six months and even longer," Bensky estimates – from start to finish.
"This really depends if one is working from a live model or photographs," she explains. "Recently, my work has been from images that are taken in the round, from many different angles. I offer this as part of the package – unless, of course, I'm working on a project where the subject is deceased, in which case we make do with what we have.
"Once the photos are in place, it's really a matter of slowly building up the forms with constant reference to the images. I don't rely on calipers – a device used for measuring – though recently I have found it very helpful when appropriate.
"Once I feel a portrait or other commission work is close to completion, I send photos for client approval. The piece must then completely dry for three to four weeks before being placed in the kiln for firing. There are many different choices for finishes. And there's always the choice to have a mold made that could then be cast in bronze or other materials."
In naming personal favorites among her predecessors in the plastic arts, Bensky leans toward "the usual suspects," to borrow a phrase from the cinematic classic Casablanca.
"[High Renaissance Italian artist, architect and poet] Michelangelo is a favorite sculptor for the obvious reasons," she says. "Carving the figure from hard stone, in contrast to the gracious and forgiving clay medium I work with, seems unimaginable.
"Another favorite sculptor is [France's 18th/19th-century Auguste] Rodin. I admire his ability to emotionally express the inner truths of the human being. This is something I always strive for, either in portrait work or some of my more recent meditative, figurative work."
Finally, it bears noting that many of Bensky's works involve youngsters, for a rather poignant reason – one that resonates, ironically, across millennia.
"I adore children's faces – and since I'm a recent empty nester, I know too well how fleeting the years fly by," she says. "As beautiful as a 2D portrait is, there's nothing that captures those adorable chubby cheeks quite as well as a 3D sculpture, in my opinion. … One of my earlier commissions consisted of portraits to celebrate the milestone of turning 13 and becoming bar and bat mitzvahed."
And the millennial resonance? For that, one need only turn to Genesis 2:7: "And the LORD God formed man of the dust of the ground, and breathed into his nostrils the breath of life; and man became a living soul."
Katie Bensky Sculpture, 314-378-0276, katiebenskysculpture.org
Be the first to know
Get local news delivered to your inbox!