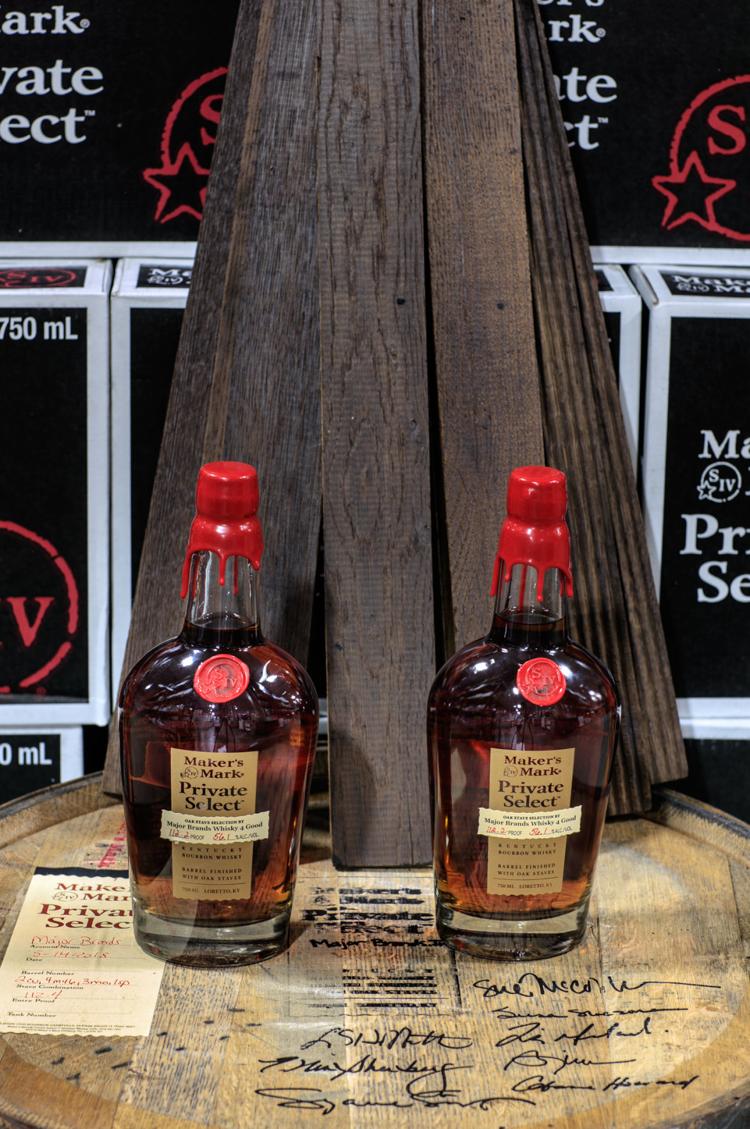 Both in spirit and in spirits, Jim Beam may need to step aside because, to borrow a lyric from pop musicians Annie Lennox and David A. Stewart, "sisters are doin' it for themselves" with the Women Who Whisky fundraiser.
Launching that fundraiser in mid-May was Susan B. McCollum, the chairwoman and chief executive officer of Major Brands, which has a portfolio of beverage products exceeding 5,000 and more than 10,000 customers statewide, including such retailers as grocery stores, restaurants and night clubs.
With its headquarters in St. Louis and regional operations in four other Missouri communities, Major Brands ranks among the nation's largest beverage distributors owned and operated by women. It distributes more than 100 of today's tipple titans, among them Jim Beam.
"Women Who Whisky is a creative way for us to develop a bourbon as unique as the female change-makers who are involved – all to help make a positive difference in our community," McCollum says of the fundraiser.
Beyond her own involvement, it includes four area female executive directors, leading the quartet of beneficiaries: Rebecca Hatter, the president and CEO of Big Brothers Big Sisters of Eastern Missouri (BBBSEMO); Lesley Hoffarth, the president and executive director of Forest Park Forever; Lisa Melandri, the executive director of the Contemporary Art Museum St. Louis (CAM); and Susan Sherman, the founder of the Saint Louis Fashion Fund.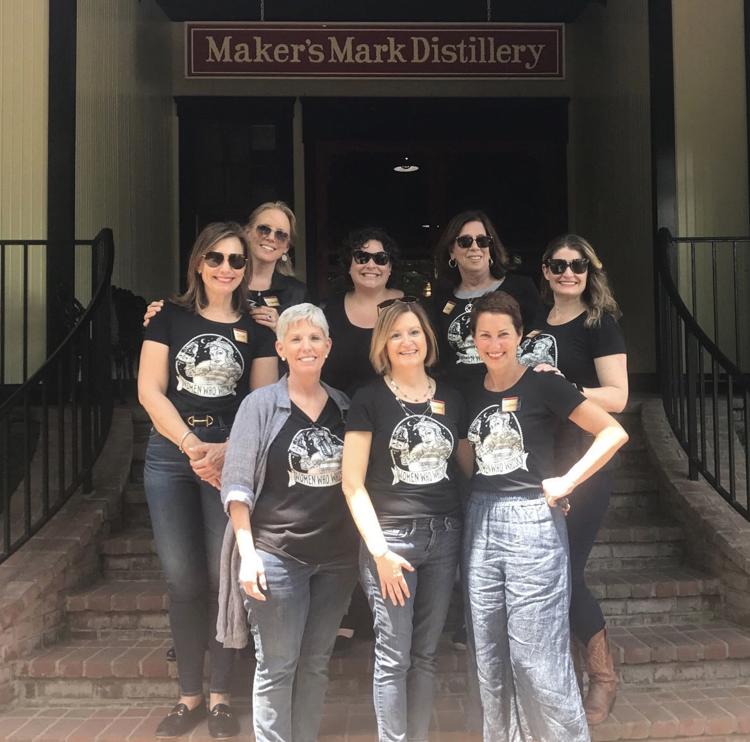 Also taking part in the fundraiser is another trio of area female executives: Cabanne Howard, the CEO of Kaleidoscope Management Group; Ellen Sherberg, special advisor to the CEO of the American City Business Journals; and Suzanne Slitherwood, the president and CEO of Spire.
McCollum briefly relates the criteria that governed her selections of the women and the corporate entities involved in Women Who Whisky.
"As a city resident who owns a business based in the city, I looked to organizations centered in the city and organizations I already had a relationship with, as well as organizations that served different purposes in our community," she says.
"As a result, we've covered social services; parks, recreation and restoration; culture; and an effort to bring back garment manufacturing to St. Louis. I turned to the leaders who are helping move our region forward through their unique work in different sectors."
Earlier in the year, the eight women involved visited Loretto, Kentucky's Maker's Mark, a distiller of bourbon also distributed by Major Brands. There, they experimented with the "water of life" – the literal translation of the Gaelic phrase usquebaugh, which gives English the words whisky and whiskey (technically non-interchangeable terms).
That experimentation, an increasingly popular trend that Maker's Mark touts on its website as one of various "thoughtful, superpremium innovations to its portfolio," involved the addition inside the barrel of extra staves and nine more weeks of cellaring for a mature "taste expression."
Thereby produced was a barrel of unique Maker's Mark Private Select Bourbon holding roughly 200 standard bottles of whiskey. As a distinctive touch, the labels of the special bottles, according to Maker's Mark, bear handwritten details of the stave combinations and proof, ranging from 108 to 114.
The rich oak of seared French cuvée dominates the whiskey's flavor, McCollum relates, along with French baking spices, clove and cinnamon, as well as hints of bright fruit. Dark fruit also numbers among the tasting notes, accompanying vanilla, caramel and allspice, with a long finish imparted by roasted French mocha – warm and dry baking chocolate.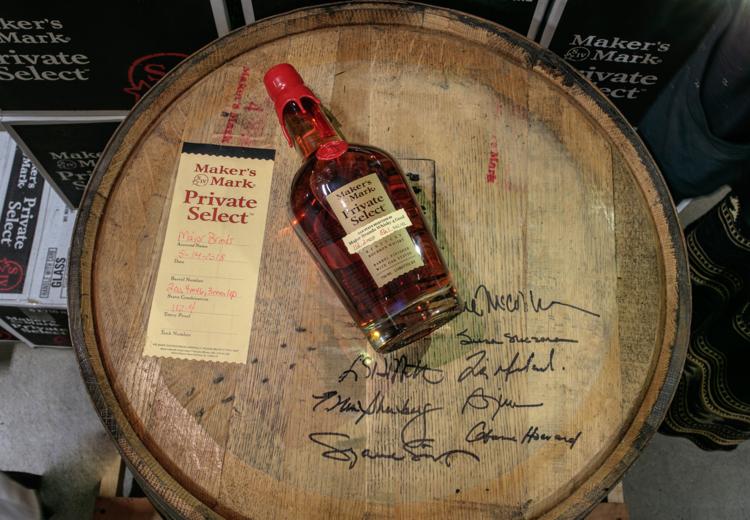 For a tax-deductible contribution to a charitable fund through Clayton's St. Louis Community Foundation (stlgives.org), bottles of that bourbon – sporting Maker's Mark's distinctive necks dipped in crimson wax – went to donors and bourbon aficionados at an event called Hatch the Batch held Thursday, Oct. 4, at BBBSEMO's ANEW rooftop event space in St. Louis' Grand Center, hosted by the Women Who Whisky beneficiary organizations.
Donor packages, which involved various incentives, ranged in price from $1,000 to $25,000, with the four beneficiaries mentioned previously to split the proceeds equally. McCollum briefly expands on Women Who Whisky's intent beyond the Hatch the Batch gala.
"In addition to our fundraising goal of $200,000 … , our hope was to successfully demonstrate creative philanthropy at work and the importance of businesses and nonprofit leaders working together," McCollum says. "Additionally, this represents a unique opportunity for us to celebrate how successful women leaders in St. Louis have been, along with whiskey and giving back. Win, win, win."
She also sketches the (nontechnical) process of crafting the barrel of bourbon involved – that is, its ultimate flavor profile or "expression."
"It's part art, part science – alcohol alchemy, if you will," McCollum says. "We divided our tasting committee into teams, and each team developed a blend for the committee's consideration. This taste test yielded a favorite, which was chosen as the limited-edition, custom barrel Whisky 4 Good. Our batch was a first on many fronts – the first to be created by all women and the first to use our distinct combination of wood staves."
McCollum addresses the scarcity of the initial Women Who Whisky release from Maker's Mark.
"Our barrel and blend are unique," McCollum concludes. "It will only be made once, can only be made once. There will not ever be more of this particular barrel."
Woman Who Whisky, womanwhowhisky.com