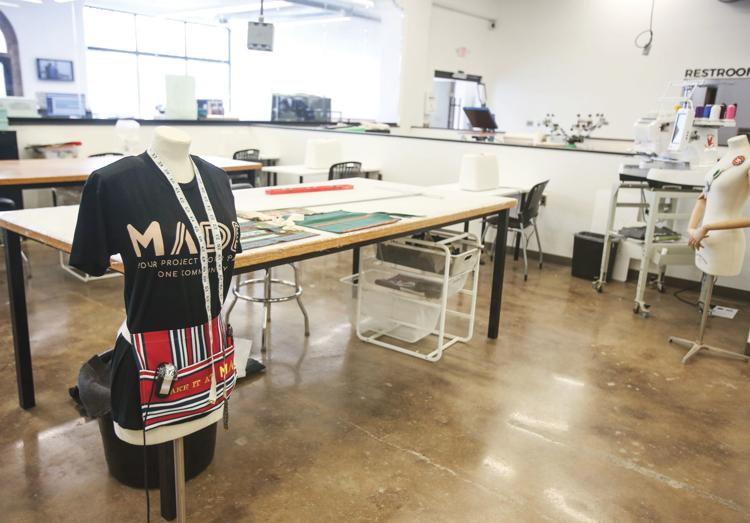 In an era more and more dominated by digital devices instead of things crafted by hand – the original digital device – a degree of atavistic bliss surrounds MADE.
Simultaneously old-school and "new classroom," that 32,000-square-foot entrepreneurial facility sports on its website the self-characterization of a "Modern Makerspace." It comes from Doug Auer and Jim McKelvey, the visionaries behind Third Degree Glass Factory, which looms just a block west on Delmar Boulevard at St. Louis' central-western edge.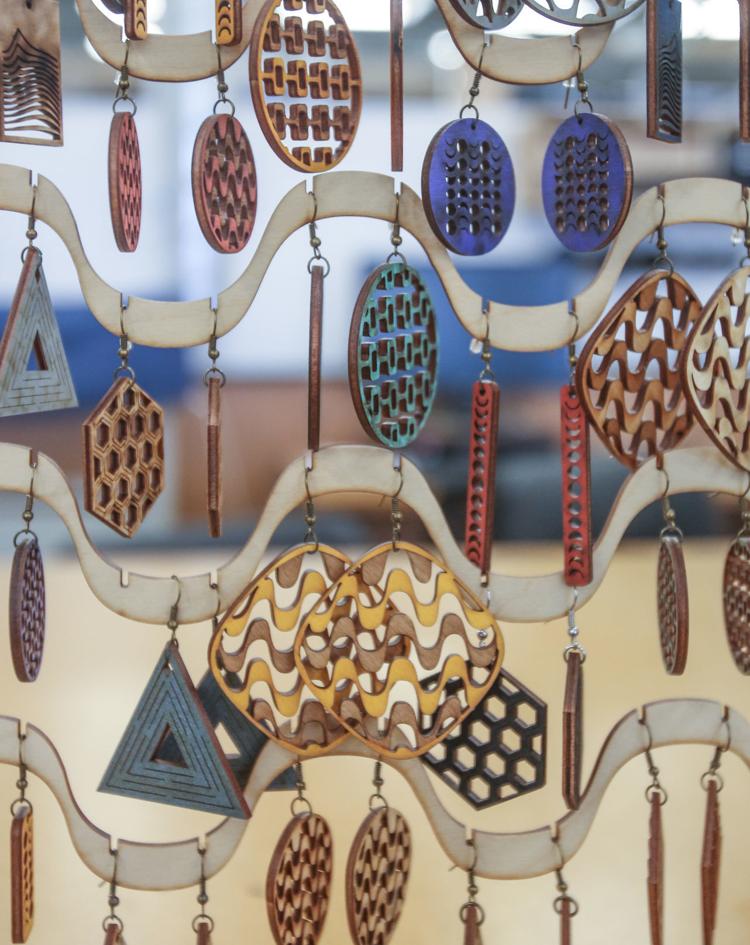 MADE constitutes an acronym for Makers, Artists, Designers and Entrepreneurs and, according to that website, seeks to serve area residents with "a basic need to build, create and tinker with the world."
Reflecting his and McKelvey's Third Degree background, Auer succinctly explains the general afflatus for MADE: "Pretty simple – we're both people who make things."
The facility, which employs four staff members full time and two part time, opened with a mid-November ribbon-cutting graced by roughly 700 attendees. Use of the makerspace, which generally follows a membership plan, initially started with just 30 people, some of them from a shuttered similar endeavor, yet despite the holidays and winter woes, Auer reports, "We're really close to a hundred members right now. … "
Its website states that MADE offers the use of equipment in five areas of application, four specific (wood, metal, plastics and fabrics) and the inevitable "other."
Those offerings range across a dozen topical categories and 60 total listed types of devices: the humble sewing machine, in addition to saws and lathes, sanders and presses, grinders and welders. MADE's equipment otherwise ranges from devices that probably sound to a layperson merely esoteric, like the English wheel, to those bearing far more ominous descriptions: the pneumatic planishing hammer, the throatless shear, the finger break.
The collective value of that equipment Auer ballparks at "somewhere between three-quarters of a million and a million dollars." He also relates his and McKelvey's specific inspiration for assembling all of that hardware and launching MADE.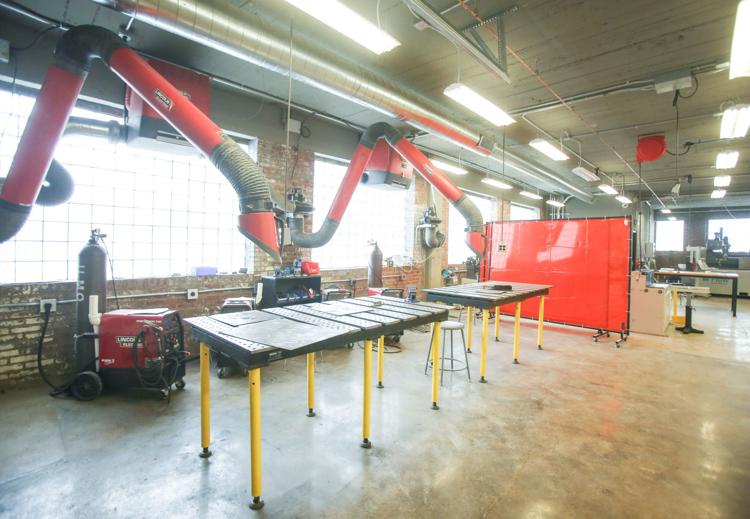 "We appreciate the idea, the concept of giving people the opportunity to work with tools that they might not be able to, providing those resources at a reasonable rate with a lower barrier to entry – that was kind of key," Auer says.
"You could've gone and purchased all the tools in a wood shop, but this way, you don't have to. And this way, you can still experience it – you can still learn. You can bite off smaller bites of the apple, so to speak. Hopefully, we will start turning out people that … open their own shops, perhaps somewhere nearby. But our intention is to spawn more makers."
Auer otherwise relates that the opening of MADE took place through the closure of a similar endeavor in St. Louis' acclaimed Cortex Innovation Community on Forest Park Avenue. In November 2017, the San Francisco-based TechShop declared bankruptcy and shuttered its 10 facilities nationwide, including an 18,000-square-feet Cortex space.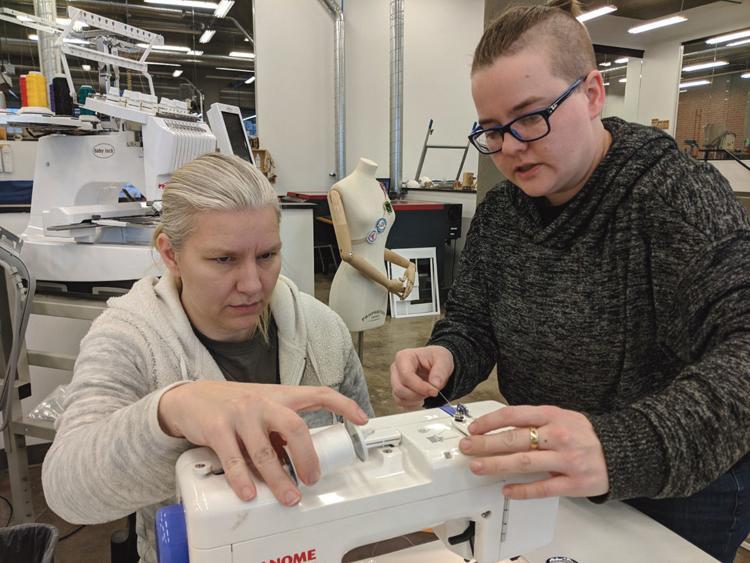 "When that happened, that's when Jim and I approached Dennis Lower and his team at Cortex," Auer says. "Fortunately, Cortex had enough foresight that they actually owned all of the equipment and were leasing it to TechShop … I don't know that Jim and I would have jumped into this as quickly as we did were it not for that fact."
MADE membership costs $50 monthly plus variable hourly reservation charges depending on the equipment involved. Membership initially involves mandatory safety training, followed by optional classes and workshops in 10 areas of equipment functionality (which nonmembers can also pay to attend). Private training costs $45 hourly, with custom and corporate packages available.
Perquisites at the facility, incidentally, include coffee, popcorn, a computer lab and complimentary Wi-Fi – nirvana for so-called digital natives.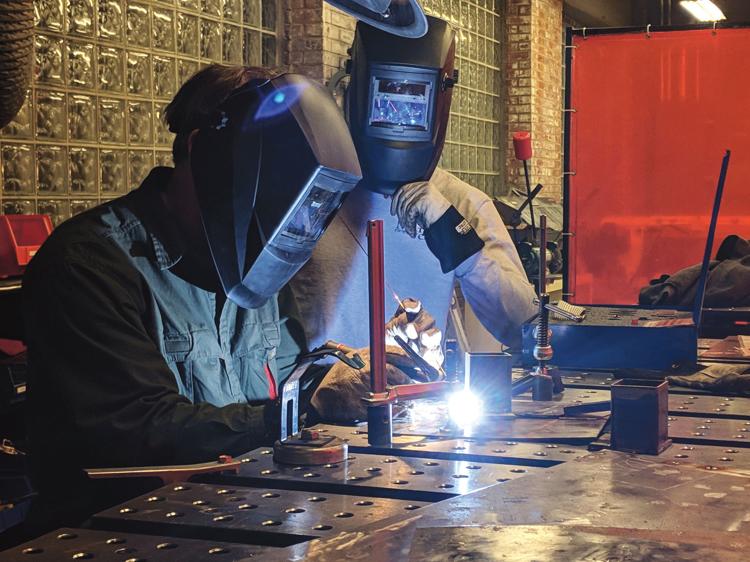 "I live in the neighborhood," Auer notes in passing, adding that he and McKelvey "are excited about redevelopment in this area." In that light, appropriately, the Delmar structure itself constitutes a "MADE thing" as a renovation in and of itself, such that the facility proudly offers guided tours every Wednesday evening and twice every Saturday afternoon, as well as an open house on the third Friday of each month.
"It's a beautiful old building," Auer says of the erstwhile auto dealership dating from the 1920s. Readying it for use mainly entailed clearing it of decades of debris, he continues, leaving an "open space with high ceilings, and the structure itself is extremely substantial. Even the second floor, you could drive cars up on. So really, it was the perfect fit."
Auer voices the hope that potential members will view MADE in a similar light. "We wanted people to feel comfortable coming in, trying it out for value," he says. "Our goal, our hope, was that we would hit the 'sweet spot' where we can hopefully attract a lot of folks [who] are willing to come in, and even if they don't come in every day, we'd like to think that we've priced the membership at a rate that makes them feel comfortable coming in periodically. … "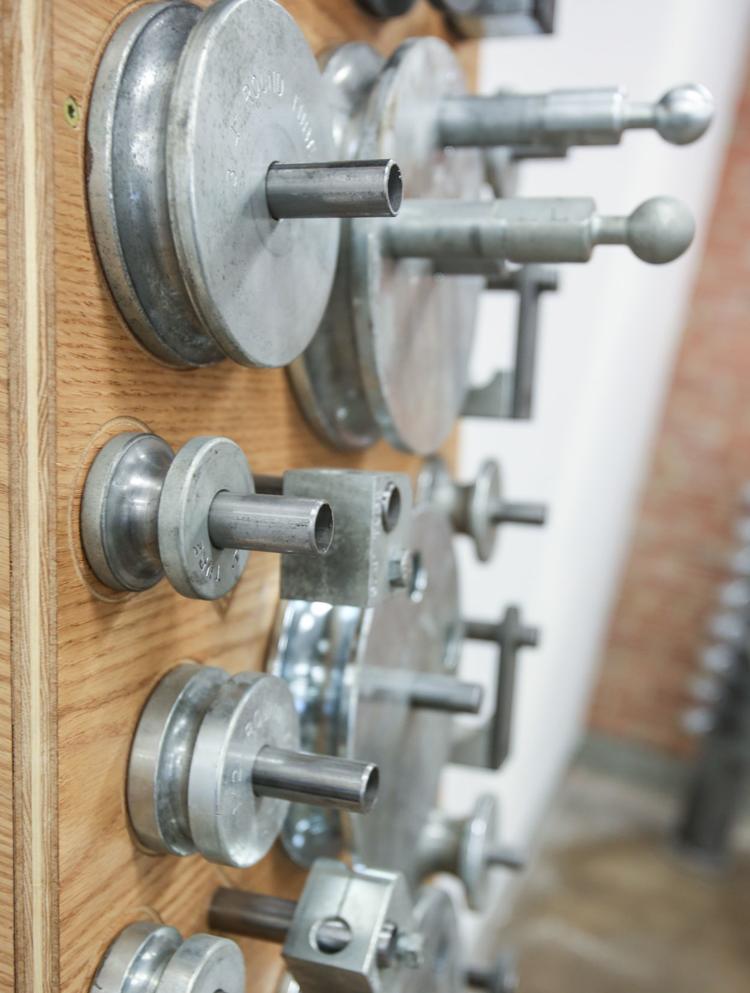 Given the diverse equipment available, Auer sketches how much of the activity there involves utilitarian pursuits and how much involves sheer artistry. "I would say MADE is a combination of both," he says. "There are certainly people there that are doing very artistic work … , but there's definitely more potential for functional work, whether it be prototypes or you-name-it. …
"It's a wide range already. So we have people that are just coming in, trying out the laser cutters and cutting out things, then we have folks doing small-business work, whether it be making jewelry, or there's a woman who makes trivets, literally, for your hot pots."
Auer then mentions a rentable space on MADE's second floor with a larger working area for members and adds, "We have a member up there who's actually putting an airplane together." Shades of Kitty Hawk, North Carolina!
"It's inspirational, frankly," Auer says, in summary, of MADE in general. "The energy in the building is starting to grow."
MADE, 5127 Delmar Blvd., St. Louis, 314-328-5656, madestl.com