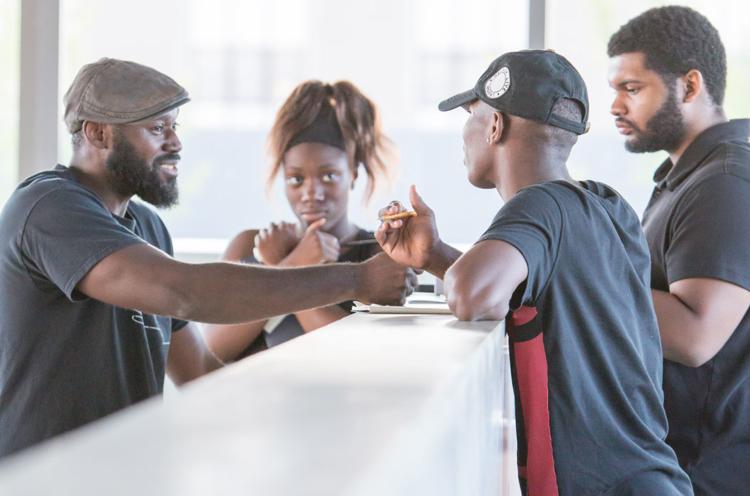 Metro area youths are performing with music stars, recording their own songs and touring the nation – all because of L.I.F.E. Arts.
The local nonprofit is gifting young people in and around Ferguson with a platform to express themselves and build confidence through music, mentorship and faith. "We want to model what our acronym says – leadership, innovation, faith and entrepreneurship: bring [youths] into the music industry, give them the mechanisms through which to experience and excel in their desired path, and then launch them into the community," says Brian Owens, executive director and Ferguson-based soul singer, producer and songwriter.
Prior to the death of Michael Brown in 2014, Owens was moved to give back to his community's youth through local school music programs. In the weeks following, Owens quickly realized there was an even greater need for the art to be a vehicle toward hope and healing. "So I said, 'Let's see how we can support and use music in the community to help students, particularly students who endured trauma in their lives,'" Owens says.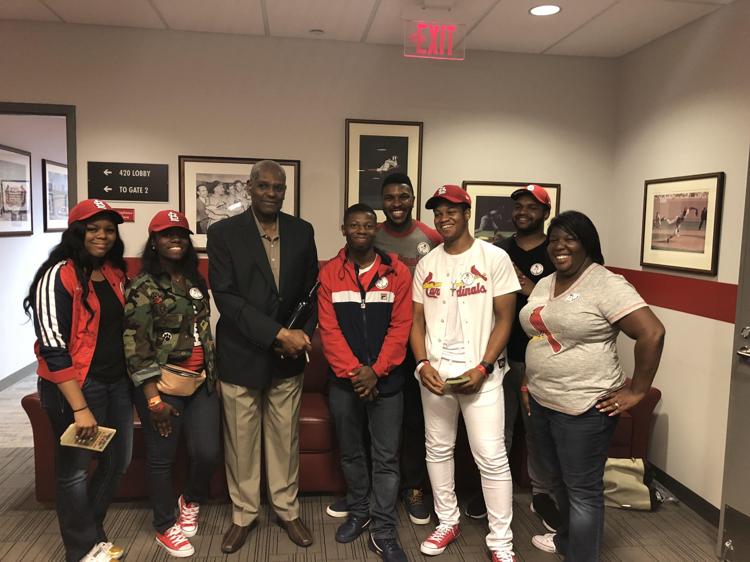 In 2016, Owens launched L.I.F.E. Arts' array of music, performance and songwriting programs with the help of local arts and educational institutions. But with no permanent space, the organization held sessions in the facilities of its arts partners, most notably the University of Missouri-St. Louis.
However, a recent gift is set to change that: In early September, Stephanie Bahn-Poteet and her husband, Ken Poteet – who is chairman, CEO and founder of M1 Bank in Clayton and Macks Creek, Missouri – stood outside a church at 501 N. Hills Drive near UMSL in north St. Louis County and deeded the property title to Owens, on behalf of L.I.F.E. Arts.
Set to open in fall 2020, the L.I.F.E. Arts campus will include the M1 Academy for L.I.F.E., a theater, a cultural arts center and a tech innovation space. The nonprofit is running a Built for L.I.F.E. Campaign to fund the venture, with a goal of raising $5 million by its anticipated groundbreaking of fall 2019.
Among L.I.F.E. Arts' programs is Compositions for L.I.F.E., a one-on-one mentorship in therapeutic songwriting for middle schoolers and high schoolers, who compose and record their own songs at St. Louis-based Shock City Studios. "The transparency and vulnerability of these kids is really cool," Owens says, noting that students' songs often deal with difficult life issues, from self-worth to loss and living in stressful environments. The program runs in partnership with Town and Country's Maryville University, which recently committed $100,000 in financial support to the nonprofit.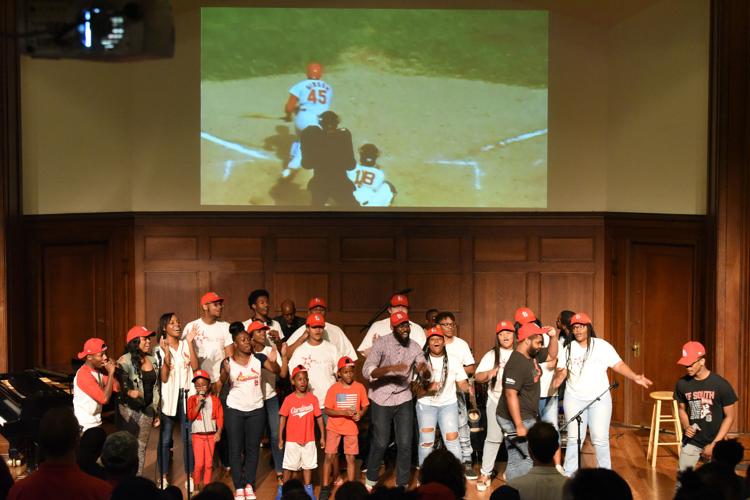 Another program, Lessons for L.I.F.E., in partnership with the E. Desmond Lee Fine Arts Collaborative and All-Star Clinics, gives high school and college students the chance to learn from prominent musicians, such as Grammy Award-winning sextet Take 6, the casts of Broadway's The Lion King and Hamilton, and Steve Jones, the former business manager of musical legend Harry Belafonte, and Ryan Kilgore, the great Stevie Wonder's saxophonist and production manager at New York's famed Apollo Theater.
The Tour for L.I.F.E program, in partnership with Ada Cole Productions and The Art Agency, invites musicians and college students to perform with Owens around the country – from New York City to Nashville, Tennessee – and even in Japan, while learning tour etiquette and management, merchandising and the rigor of being a professional artist.
The Strings for L.I.F.E. program, in partnership with Suzuki Harmony STL and Gateway Music Outreach, provides underserved elementary through high school students with music lessons and performances in master classes with professional artists.
And the Pathways for L.I.F.E program, in partnership with Art Agency Group and Life Creative, provides students with internships and fellowships in the music industry.
In November, Owens traveled to Memphis, Tennessee, with three Pathways fellows who helped produce his upcoming album, at the famed Royal Studios, where award-winning artists from Al Green to Bruno Mars have recorded music. The fellows also worked with producer Brian Bacchus and engineer Jay Newland, who has produced artists such as Norah Jones, Gregory Porter and Grammy Award-winning producer, engineer and owner of Royal Studios Boo Mitchell.
Among the nonprofit's Pathways fellows is Joshua Lee, a 21-year-old with aspirations to become an artist and music producer. "I [studied] under a fantastic producer with real-world experience… Courtney Peebles (J.R.) … [and] I interned at Open Studio with jazz pianist Peter Martin," Lee says. "L.I.F.E. Arts has greatly reinforced my career goals by allowing me to see people who do what I want to for a living, bringing the realization that careers in music are not a pipe dream."
Another Pathways fellow, 22-year-old UMSL music major Rachel Morgan, says the organization is building toward her music management career, recently giving her the opportunity to work as a production assistant for the 2018 Newark International Film Festival with Art Agency Group's famed New York entertainment executive Alita Carter. "She told me that I would benefit from getting a law degree to learn how to make contracts," Morgan says. "If not for her suggestion, … I wouldn't have known that would even benefit the future I want for myself!"
Owens says seeing L.I.F.E. Arts' participants grow in their "sweet spot" is rewarding: "We want them to fulfill their God-given calling, so we want to provide the best development opportunities and resources to do that."
L.I.F.E. Arts, lifeartsinc.org