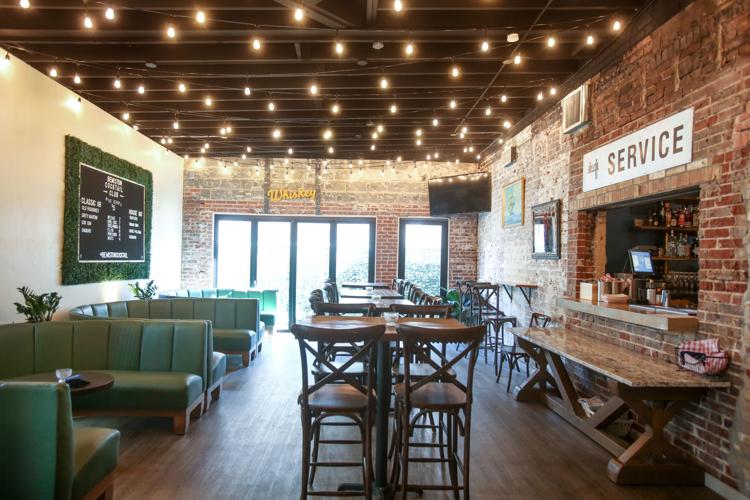 Clayton just welcomed the debut of Bemiston Cocktail Club, a must-visit hangout and perfect addition to the already-bustling area nightlife.
The spirits-centered hot spot replaces Extra Brut, which closed after a year and a half in weekends-only operation. The Bemiston team was brought together by the ownership group of the successful Louie's Wine Dive Clayton, just next door. Their plan? Offer an accommodating, approachable bar for the neighborhood.
"I joke about it and say that this place is two things: cocktails and fun," says beverage director Ryan Miller. "And the truth is, that is exactly what it's all about. [Extra Brut] was a lot of great things, but there were a few things that it crucially was not, and we basically want to be the antithesis of that. The word 'cocktail' has many different meanings to all types of people. We just want to be able to serve you yours."
Miller describes Bemiston as both comfortable and welcoming, with a nostalgic, midcentury lounge feel. He even likens it to the age-old fairy tale about Goldilocks and the three bears: While some bars might be too much of this or too little of that, Bemiston is just right.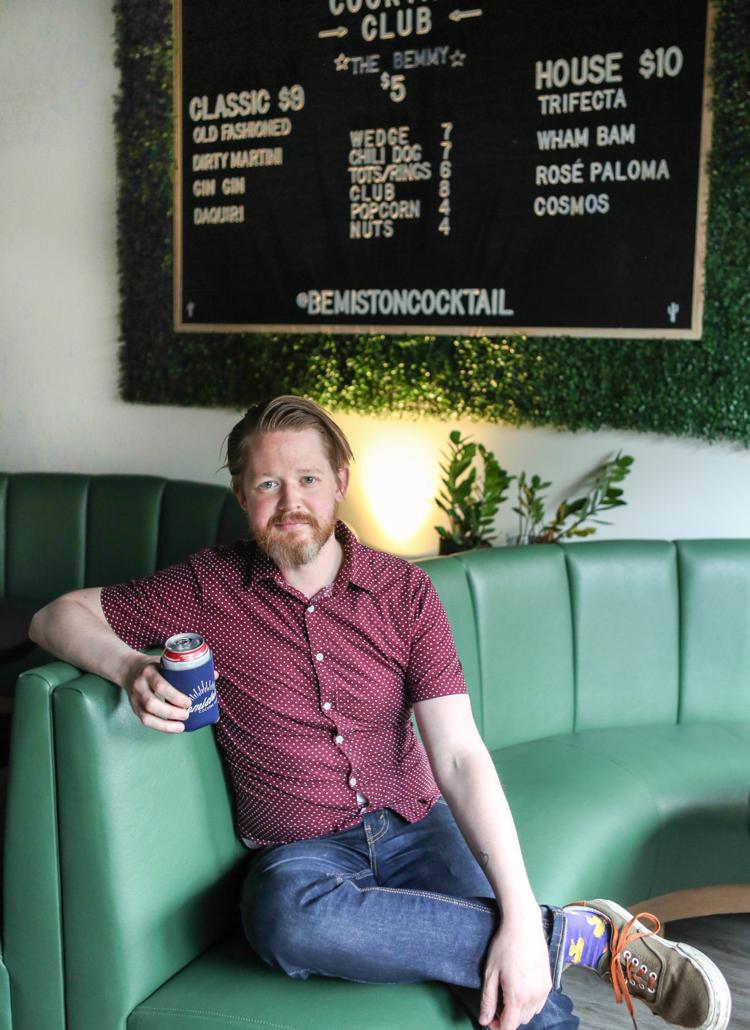 A major part of getting the ingredients just right is the menu. Miller designed it himself, "from the Tater Tots to the crémant," as he so aptly puts it. He describes it as streamlined, offering an assortment of options for all tastes and preferences.
"We want our guests to be able to experience our atmosphere without having to pore over pages of a menu deciding what to drink," he says. To start, the establishment is introducing an eight-drink cocktail menu, divided between house classics and seasonal inspirations.
Patrons should look for the Wham Bam Family Man drink to become an early favorite, especially for lovers of piña coladas. Much as its name implies, the mixture packs a mighty punch thanks to a combination of rums, pineapple, coconut and the Italian apéritif Aperol. Noncocktail options include a small, seasonal list of local and regional beers, as well as a rotating wine list focused on growers and producers. There's also the food menu, which Miller describes as "classic bar fare," featuring tried-and-true dishes like club sandwiches, wedge salads and, again, Tater Tots.
"Right now, we're most excited about the mini chili dog and, of course, our house combo, The Bemmy," he says, detailing one of the true markers of any legit neighborhood hang: the beer-and-a-shot combo. The Bemmy hits the spot with a can of Old Milwaukee and a pour of whiskey for $5.
As for the space itself, visitors are greeted by a large letterboard showcasing the current cocktail menu, rows of high tables and oversize booths, and green accents throughout. However, like any good neighborhood spot, it's the patrons who establish the mood of the space.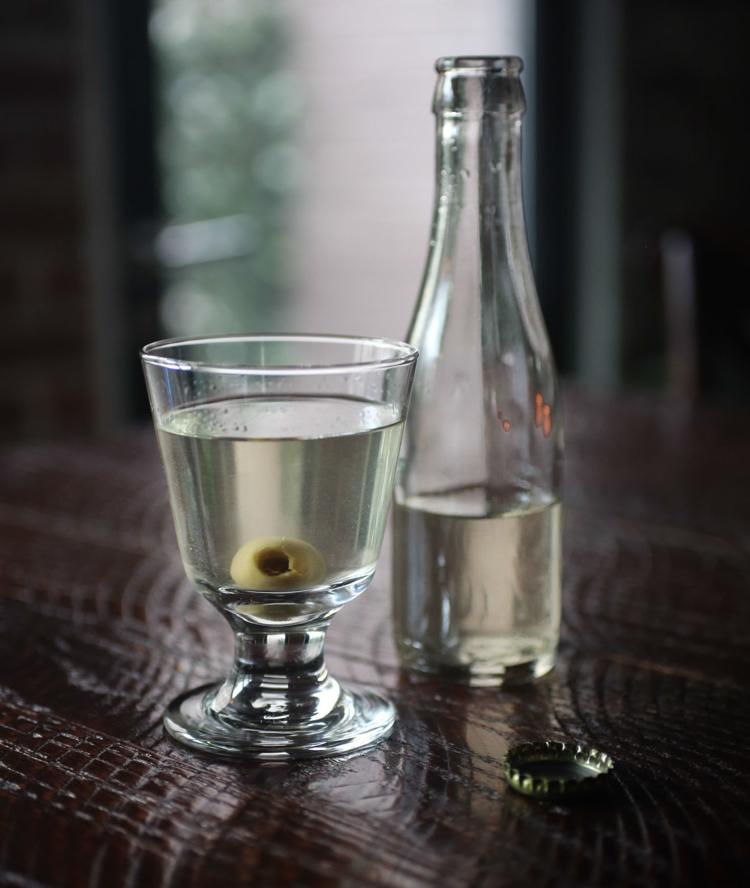 "The space is still naturally evolving into that wet-bar-in-the-basement, dive-bar-around-the-corner, hotel-lobby-bar vibe we're striving for – and will continue to do so," Miller says. "Honest character comes from regular guests and many different personalities coming through the doors."
The minds behind Bemiston see it as a natural fit in Clayton, which is rightfully well-regarded in the metro area. It's walkable and relaxed, and there's always something new worth exploring.
"For some people, Clayton is a destination, and for others, it's where they live or work," Miller says. "We will be open for all and everyone in between. We want to be that place to start your evening or to end it with a nightcap."
Bemiston truly does have that catchall sort of vibe. Open from 5 p.m. to after midnight Wednesday through Saturday, it can easily be the place where patrons meet a date or blow off some steam after work, whether sporting a blazer and heels or closing the bar down the street. It also serves as a private event space for next-door neighbor Louie's Wine Dive. 
All of this is to say that yes, the differences between Bemiston and Extra Brut are stark, but the former feels right at home amid the Clayton social scene.
"It is not up to us to decide how you want to spend your evening – we just want to be there so you can enjoy it," Miller says. "It doesn't differ from our other concepts. It just offers a slightly different experience. This one just happens to have bottled martinis and a Bob Seger [soundtrack]."
Bemiston Cocktail Club, 16 S. Bemiston Ave., Clayton, bemistoncocktail.club