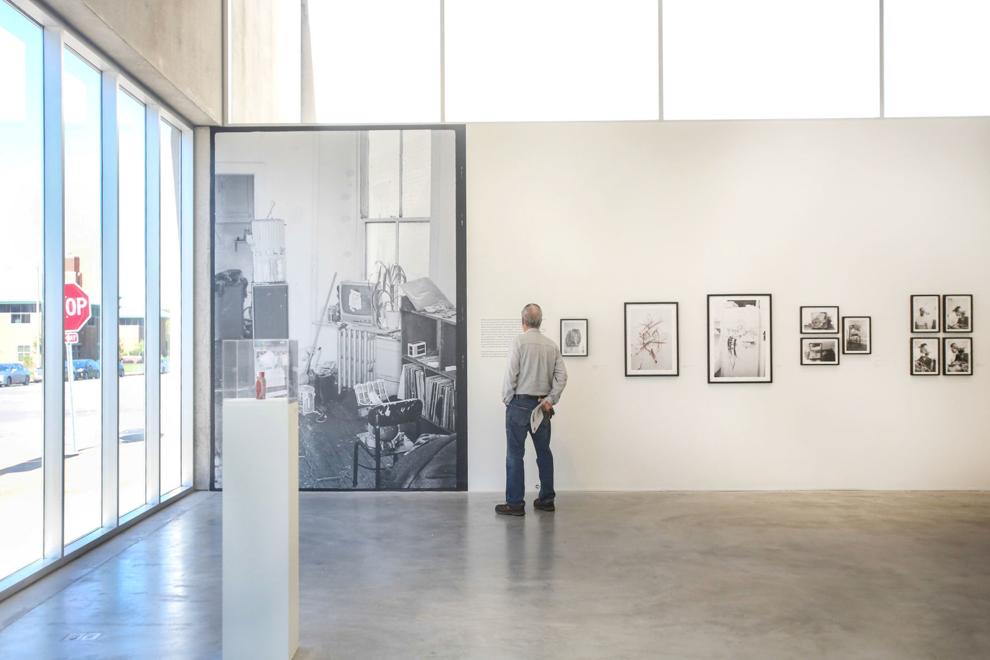 For someone now dead three years longer than he lived, the artistic prodigy Jean-Michel Basquiat, who overdosed in 1988 at the unripe old age of 27, continues to command the spotlight, as attested by a free touring exhibition now at the Contemporary Art Museum St. Louis.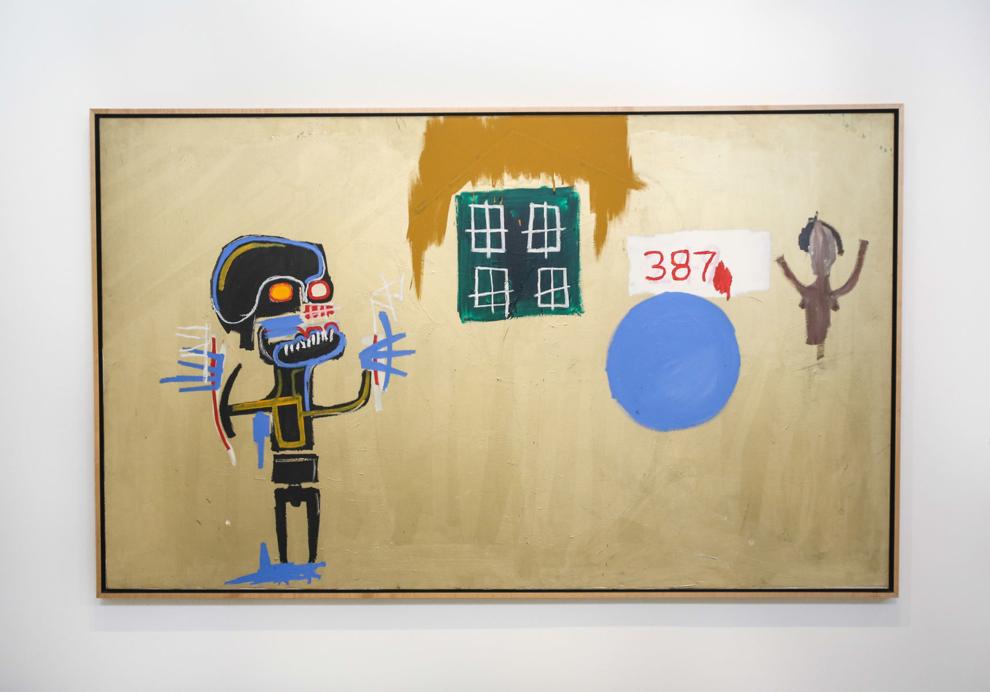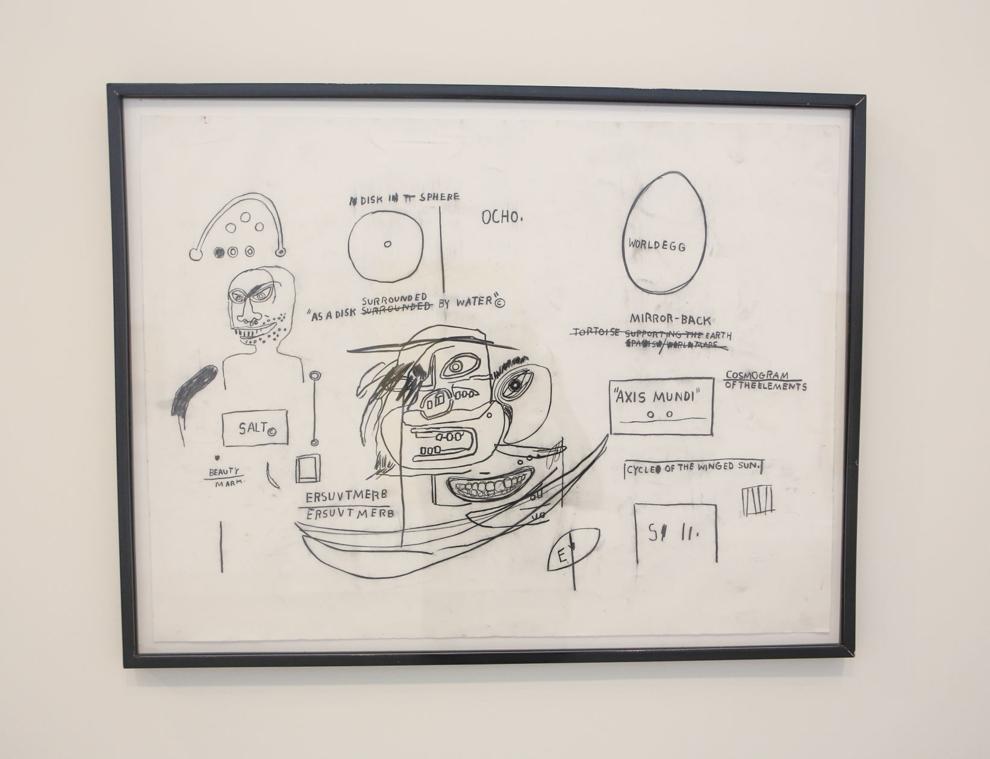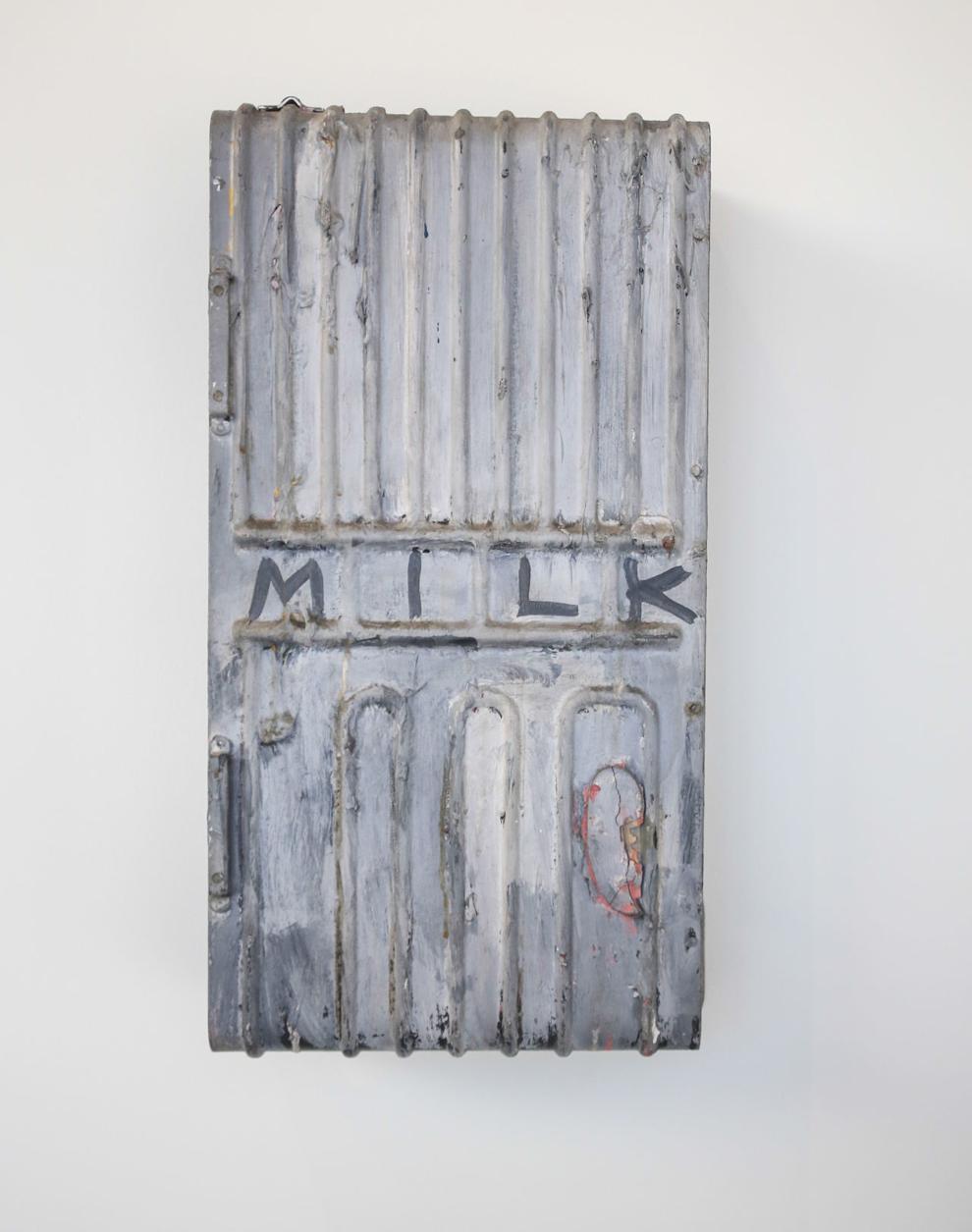 "Basquiat Before Basquiat: East 12th Street, 1979-1980," which runs through Dec. 30, originated at the Museum of Contemporary Art Denver and opened here Sept. 7.
The exhibition's title tells the tale of its content with considerable exactitude: an aesthetic sparking within a 19-year-old unknown whose talent and profile, within a year or so, would burst into an artistic and social conflagration that all too soon would end in something like self-immolation.
CAM executive director Lisa Melandri, who organized "Basquiat Before Basquiat" locally, relates what led her museum to seek the exhibition's loan from its Colorado counterpart.
"I saw the exhibition in Denver, and I was greatly impressed," Melandri says. "The [Denver] curator, Nora Burnett Abrams, put together a show that really gives us new insights into Jean-Michel Basquiat's formative years as an artist. We not only get a feel for this precocious and clearly talented teenager, but the scene from which he's emerging – Lower East Side Manhattan in the late '70s and '80s, when the art world was wide open."
Much of the vitality of "Basquiat Before Basquiat" derives from photographs taken by Alexis Adler and other works she preserved through the years, following the single year the two of them cohabited in a sixth-floor walk-up in a squalid "half-derelict squat," to quote from the exhibition's eponymous 128-page hardcover quasi-catalogue raisonné published by the Colorado museum.
Characterizing the treasure-trove from Adler (now, ironically enough, an embryologist still living in that much-altered apartment) as "stunning," Melandri continues: "You can feel the care and love she has for the work and for the artist. I thought it was a perfect fit for CAM and an opportunity for St. Louis to see a major artist whose work is rarely available to the public."
And what, exactly, does that treasure-trove constitute, more or less? "By the time he moved out in late 1980," Abrams relates, astonishingly, in Basquiat Before Basquiat: East 12th Street, 1979-1980, "he had produced paintings, sculpture, drawings, notes, sketches and collages in their apartment. He had also painted on a TV set, the floor, the refrigerator, the walls and a door. He left a portrait on his bedroom wall … , a painting on the living room wall and one on the bathroom door."
With almost hilarious understatement, subsequent to the period central to the exhibition and its book, Basquiat himself succinctly explained such creative fecundity in a 1983 issue of Interview, the American magazine co-founded in 1969 by pop nonesuch Andy Warhol: "I just don't know what else to do with myself."
In its initial weeks here, Melandri reflects on the reception "Basquiat Before Basquiat" has enjoyed from local art devotees. "I feel that the community has embraced this exhibition," she says. "It's a time capsule of a remarkable moment in Basquiat's life and in the art world. I think people are finding it inspiring. It speaks to an artistic belief in no limits.
"And because we have later works from extremely generous local collectors, we can witness the transformation of these early ideas and mark-making into the 'mature' work of an artist who profoundly influenced the art of the day – and the art of today."
Melandri, as an art aficionado herself, likewise reflects on the reaction the exhibition initially inspired in her. "I've been especially drawn to his text art," she says. "In many ways, he's creating concrete poetry on scraps of paper or in the streets.
"He plays with words with a great deal of wit and at times with real power. His work with text opens fields of inquiry about the artist I'd not realized previous to this exhibition."
Admittedly, to this day, Basquiat and his work all but defy easy encapsulation, especially for someone who might have difficulty aligning the bleary-eyed youth smiling from the cover of the Colorado museum's hardcover with the tragically gaunt and hollow-looking figure of just a few years later.
"Basquiat's paintings, covered in graffitilike writing, poetry and personal iconography … , draw upon Haitian, Puerto Rican and African-American heritage, his interest in jazz and the exploitation of African-American athletes in U.S. culture, among other things," the art scholars Peter Selz and Kristine Stiles observed earlier this decade in the 1,141-page compendium Theories and Documents of Contemporary Art. "They present raw visual truths evoking the psychic pain of racism, often represented by depictions of the black body as a skeleton, testifying to the young artist's sense of emotional annihilation."
As an expert in contemporary art, finally, Melandri addresses resonances between Basquiat's earliest works and today's art scene, 30 years after the artist's death, when Warhol's (or perhaps photographer Nat Finkelstein's) infamous 15 minutes of fame have dwindled to something like 15 seconds.
"You need look no further than the artists we have on view alongside 'Basquiat Before Basquiat,'" Melandri says. "Sanford Biggers' openness to multimedia – quilt paintings, sculptures, video – aligns with Basquiat's exploration of all that he had on hand. And both Biggers and William Downs, whose mural Sometimes it hurts was made for our Project Wall, create unique worlds made from the fabric of common experience.
"I think Basquiat opened fields of exploration that many artists are still discovering."
Contemporary Art Museum St. Louis, 3750 Washington Blvd., St. Louis, 314-535-4660, camstl.org