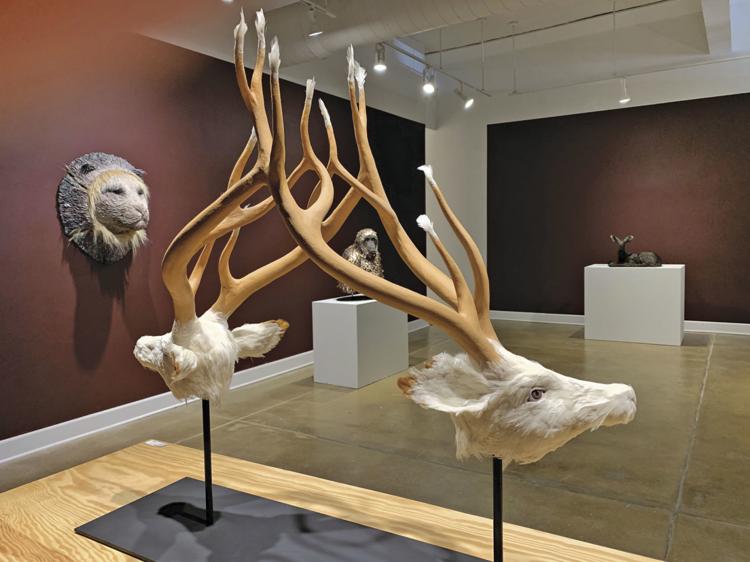 Now nearing the end of its first quarter of a century, the Duane Reed Gallery in St. Louis' Central West End neighborhood is spotlighting three ceramic artists at the moment: Steven Young Lee, Lindsay Pichaske and Alessandro Gallo.
That triune exhibition, which opened Oct. 18, runs till Nov. 30 in the 4,400-square-foot venue and continues its mission of showcasing nationally recognized painters, photographers and sculptors, emerging and established alike.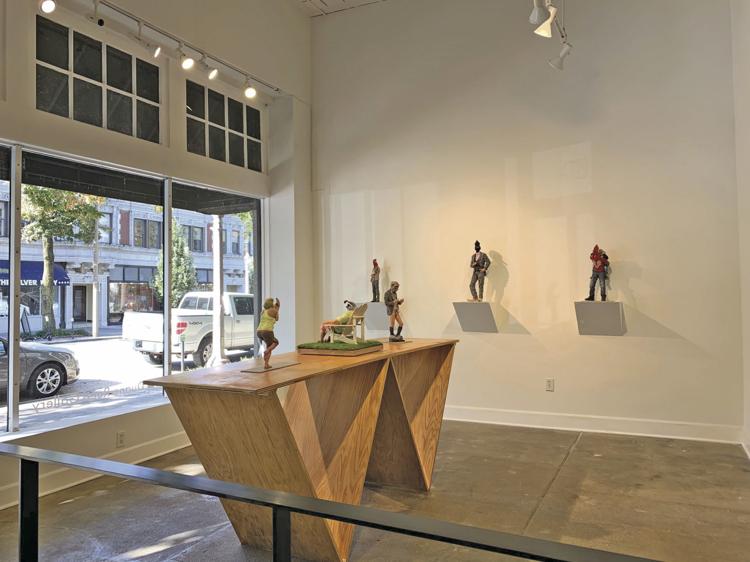 Duane Reed, the gallery's namesake, owner and director, explains what specifically inspired the grouping of Lee, Pichaske and Gallo. "The gallery has long been involved in exploring work that's both unexpected and challenging," he says. "We have taken a great interest in 'thinking out of the box' using material-based work.
"These three artists, all using ceramics, take that same medium and create work that challenges our perceptions of things: formal Asian-inspired pottery that's deconstructed, animal forms that are magical creatures and humanoid hybrids that seem odd yet familiar. The artists all use distortion."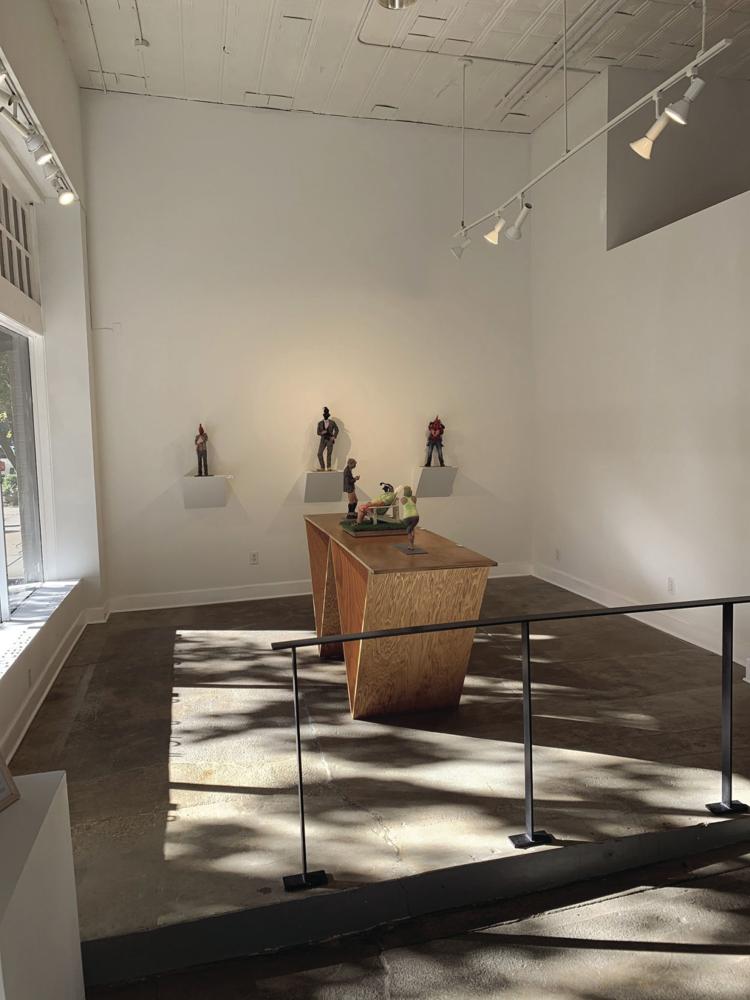 Lee's third of the exhibition comprises five vaselike forms and two large wall installations, Reed notes, while Pichaske's involves seven works that took more than a year to produce, and Gallo's is composed of five figures, each roughly 20 inches tall.
Reed otherwise succinctly characterizes the works of each of the three ceramists, starting with Lee, a Chicagoan now serving as a resident artist director at the Archie Bray Foundation for the Ceramic Arts in Helena, Montana.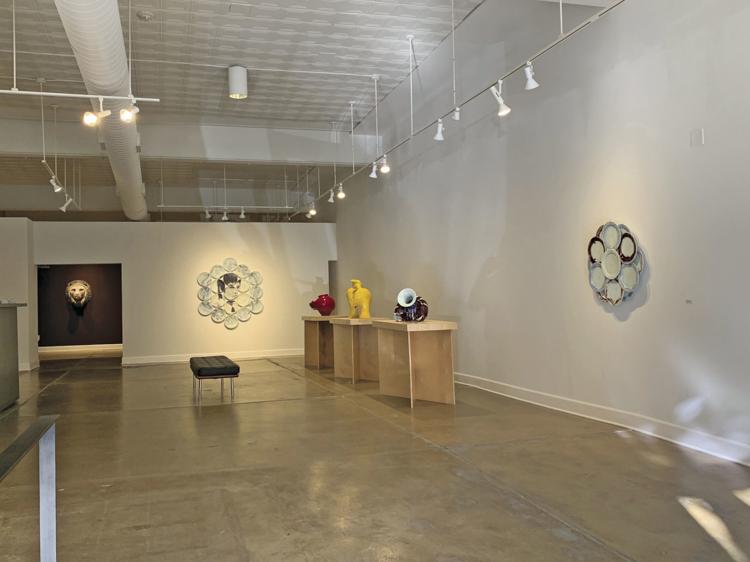 Lee, Reed states, "explores the elements of form, decoration, color, image and material through taking specific cultural or historical references and then distorts or deconstructs them.
"Lee likes to question that which is traditionally viewed and then altered to challenge preconceptions of identity. These porcelain forms, themselves, are reminders of the past but also as objects that, once allowed to deconstruct partially on their own, discover their own sense of place. The meanings that spill out are as diverse as the experiences that inform them.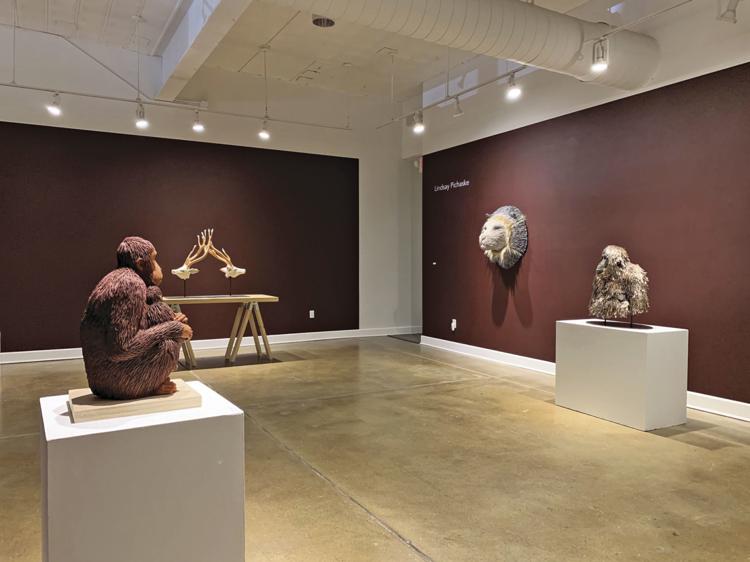 "The artist throws pots that are meticulously drawn upon or incised, and then, by allowing a 'defect' or weakened area to be coaxed on the surface, it is given to the kiln, which deconstructs and changes that very formal form. The result is the same piece, now reimagined."
In particular, that characterization seems apposite for Lee's Yellow Asian Baluster Vase Forms, a 2019 work of glazed porcelain measuring 24 by 18 by 17 inches. The two titular forms, through violent-looking fracturing, have lost their original curvaceous elegance but now display an equally intriguing sundered integrity, leaning toward each other like ceramic prizefighters punch-drunkenly awaiting the bell.
Reed next discusses Pichaske, who operates out of Washington, D.C. Through the use of ceramic and mixed materials, Reed notes, she "creates animals that are 'tricksters' – familiar but also alien, seductive but also scary, animal but also human. Their expected roles are upset through the use of petals that mimic fur, hair impersonating bone and feathers on things that shouldn't have them.
"These creatures are not to be trusted, yet once we identify with them, we find that they are clearly not as upturned as expected and, in fact, [are] remarkable, magical creatures."
In that light, The Missing Grew Large Between Them, which Pichaske created last year, suggests an outré mashup of Marcel Duchamp and Georgia O'Keeffe in her New Mexican period. A ceramic piece incorporating molted feathers, flocking, paint and steel, it measures 34 by 39 by 16 inches.
The Missing incorporates the heads of two white ungulates of some sort facing away from each other – but with their formidable horns entwined in a strangely humorous but macabre fashion. (Viewers of a certain mindset – or the parents of toddlers learning to read – may experience an indefinable frisson and flash on Dr. Seuss' Zaxes, albeit in reverse.)
Last but scarcely least, Reed dwells on Gallo, an Italian now, like Lee, based in Helena. "Gallo's hybrids of part animal/part human forms display the human condition in ways that are at once confusing, perplexing, comical and yet poignant," he says. "Splicing together a greater story of life, struggle and tension, they are true sculpture that challenges the way we think of ordinary events and activities and the basic disposition of a person."
In an unsettling streetwise way, the artist seemingly updates iconography from ancient Egypt, whose gods frequently sported bestial heads. A 17- by 7- by 7-inch piece of Gallo stoneware from 2016, for example, bears the title Monkey Business. It depicts a standing figure reading a book in a gray blazer and an unbuttoned light blue button-down shirt, its trousers and underwear fallen to the floor – an exercise in exhibitionism in the exhibition. Moreover, the head topping the figure belongs not to a man but to a macaque of some sort.
As a gallerist, Reed summatively reflects on what most appeals to him about the three ceramists and the works in the current exhibition. "They speak of the craft and imagination of those that call themselves artmakers," he concludes. "They are labor-intensive, meticulously made and ethereal when viewed."
Duane Reed Gallery, 4729 McPherson Ave., St. Louis, 314-361-4100, duanereedgallery.com