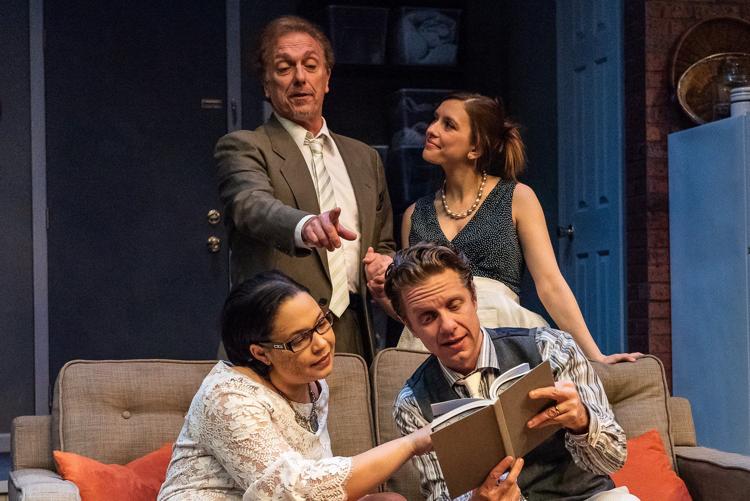 Story: Sarah is a photojournalist who has been on assignment covering the Iraq War. When she is severely injured by a roadside bomb, she is flown to Europe, where she is met by her partner James. A reporter himself, James had left Iraq earlier after suffering a mental breakdown brought on by his own coverage of the war.
James brings Sarah back to their Brooklyn apartment, where the disfigured and wounded photographer can convalesce. Soon after their arrival, they are visited by Richard, a good friend and photo editor for a major magazine which regularly features work by Sarah and occasionally by James as well. Richard is accompanied on his visit by Mandy, his new and much younger girlfriend who is an events planner by trade.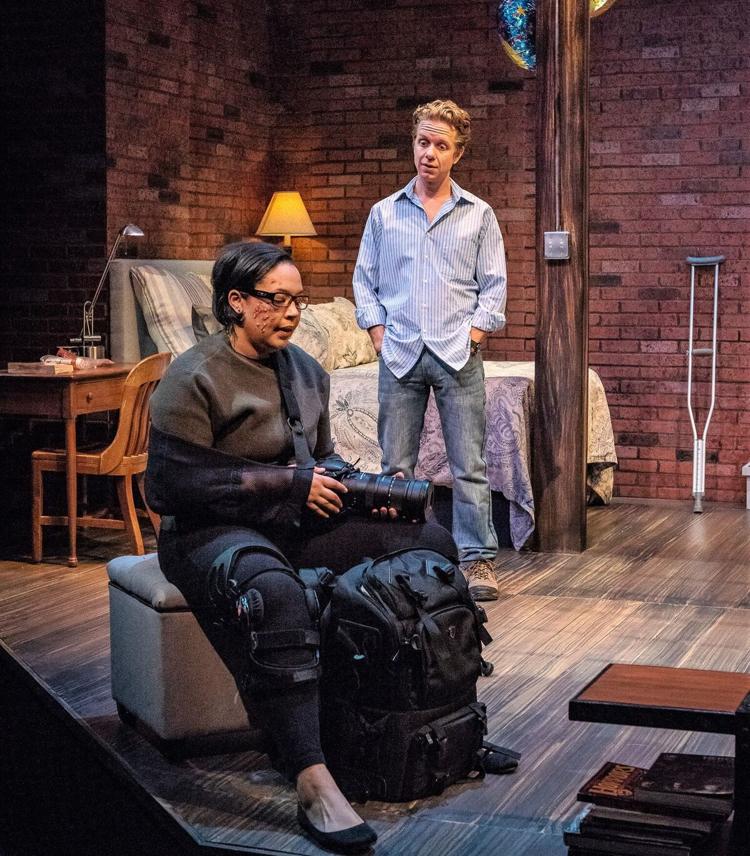 When Richard sees Sarah's latest pictures, he convinces his bosses to publish a book on the war featuring Sarah's photos with commentary by James. As Sarah slowly recovers from her wounds, and as Richard announces that he and Mandy are starting a family, James sinks further into depression as his relationship with Sarah evolves with increasing conflict between them.
Sarah says ruefully that she "live(s) off the suffering of strangers." As tense and stressful as her profession is, though, is her personal life with James any more tranquil? Is survival for Sarah more grueling on assignment or during her recovery at home?
Highlights: Donald Margulies, who won the Pulitzer Prize for Drama for his work, Dinner with Friends, originated this two-act drama in 2009 in Los Angeles before it transferred to Broadway, where it ran in two incarnations in 2010 and early 2011.
Margulies is a superior writer and his thought-provoking, two-act drama is currently being given a telling rendition at New Jewish Theatre.
Other Info: Technical support takes a back seat in this play, which is driven forcefully by Margulies' realistic dialogue. Nevertheless, scenic designer John Stark furnishes a set with the convincing look of a Brooklyn loft, with a row of high windows at the top, brick walls and, most interestingly, just a single framed photograph. That's an odd but subtle touch given that one of the inhabitants is a professional photographer.
Michele Siler's costumes favor a casual look for James, 'recuperating' clothes for Sarah, stylish office garb for Richard and a 'smart' attire for youthful event planner Mandy. Michael Sullivan's lighting especially accentuates a stormy scene, as does Zoe Sullivan's classically oriented and melancholy sound design throughout.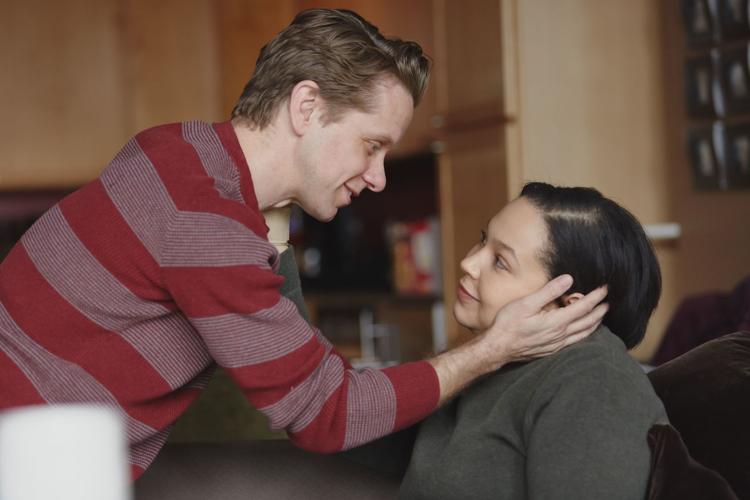 Director Doug Finlayson keeps the focus correctly on the players and while doing so brings out stellar performances, especially by Wendy Greenwood and Eileen Engel. Greenwood embodies the tortured psyche of Sarah, who came from a wealthy background to realize that her calling and her passion compelled her to take on dangerous assignments in war-torn regions almost as natural to her as breathing. Greenwood's Sarah is like a duck out of water in a comfy pad.
Engel wondrously fills Mandy with complexity which runs counter to Sarah's and James' caustic first impression of the young woman half Richard's age. Contrary to what they think, Mandy can back up her opinions with intelligent observations, albeit markedly different from those of the journalists. Engel's performance is satisfying in showcasing Mandy's surprising depth.
Jerry Vogel nicely etches the role of Richard, the friend with 'inside' connections at a prestigious magazine, one who is willing to roll the dice with the psychologically fragile James, who wrestles mightily with demons of self-worth and envy of others' success.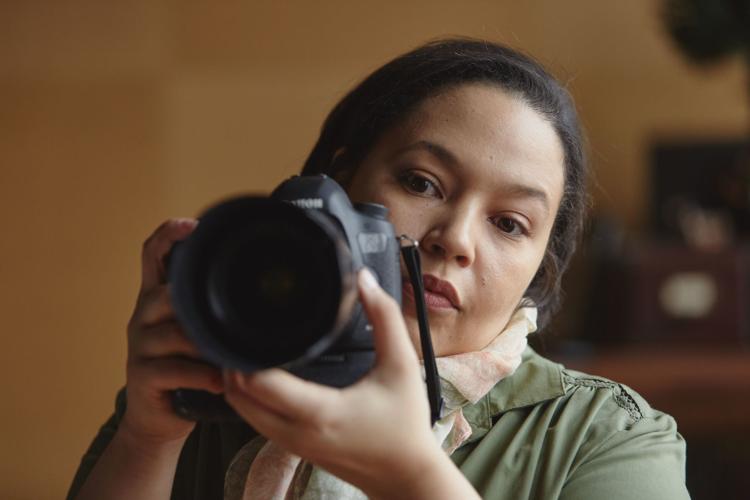 Ben Nordstrom does a solid job conveying James' petulance as well as his yearnings for a 'normal' life after so much senseless violence led to his nervous breakdown. James' sneering contempt of Sarah's father and his cavalier approach to Mandy at first paint him as a character easy to dislike, but Nordstrom is able to tap into the role's eventual complexity.
It's a joy to listen to Margulies' dialogue, which make his characters look and sound all the more real. Thanks to Finlayson's attention to detail and his cast's dedication to the material, attending Time Stands Still is time well spent.
Play: Time Stands Still
Company: New Jewish Theatre
Venue: Wool Theatre, Jewish Community Center, 2 Millstone Campus Drive
Dates: April 3, 4, 6, 7, 11, 12, 13, 14
Tickets: $42-$45; contact 442-3283 or newjewishtheatre.org
Rating: A 4 on a scale of 1-to-5.