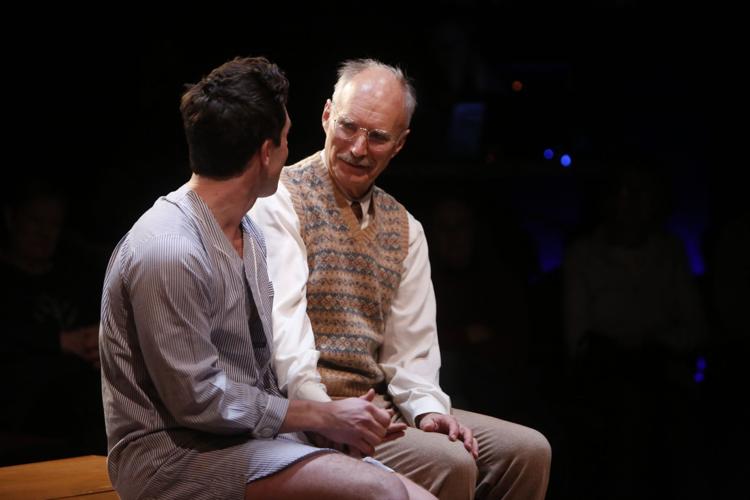 Story: Edward Morgan Forster was born on New Year's Day 1879 and died on June 7, 1970 at age 91. Known by his pen name of E.M. Forster, he was one of the 20th century's most well-known English novelists, writing such works as Howard's End, A Room with a View, The Longest Journey and his most famous novel, A Passage to India, which was published in 1924.
His sixth and final novel, Maurice, was released posthumously in 1971 and became quite controversial. That's because Maurice, written in 1913-14, is a gay love story. Such a book would have been not only scandalous but reckless for Forster while alive, who was 'out' only to close friends when homosexuality in England was a crime suitable for punishment. Just ask Oscar Wilde.
At age 51, Forster met a London bobby named Bob Buckingham, who was 23 years younger than him. Their mutual attraction resulted in a 40-year relationship which could never be expressed publicly, and which was complicated by Buckingham's eventual marriage to his wife, a young nurse named May.
Forster's quiet, intellectual personality 'settled' for this love triangle throughout the remainder of his life and literary career. After suffering a stroke, the lifelong bachelor died at the Buckinghams' home in Coventry, England in the presence of two of the people he loved most.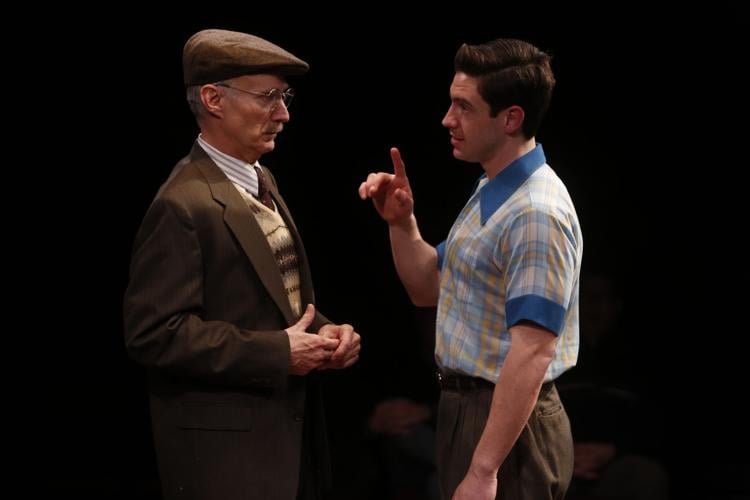 Highlights: Scott C. Sickles, a noted playwright whose work-in-progress Nonsense and Beauty received its first public reading at the Carnegie Mellon Showcase of New Plays in 1996, blends compelling drama with the true, complicated life of literary giant E.M. Forster in a world premiere produced at The Rep.
Other Info: Rep Associate Artistic Director Seth Gordon, creator of The Rep's annual Ignite! festival of new play readings, was the director of that very same first public reading of Nonsense and Beauty some 23 years ago. Last year he brought Nonsense and Beauty to the 2018 Ignite! series. After workshops and additional readings in New York City, Sickles' absorbing historical drama is making its world premiere in The Rep's Studio Theatre.
Reading the Wikipedia account of Forster provides a reference to the unknown Buckingham, including the notation that Forster's ashes are mingled with those of the London police officer in the rose garden of the Coventry crematorium near Warwick University.
Jeffrey Hayenga brings a studied, serious approach to his depiction of Forster, who is dressed for nearly the entire two-act show in a tasteful brown suit and cap with a matching vest, courtesy of Felia Davenport's impeccable costume design. Davenport outfits Forster's lifelong friend, writer J.R. Ackerley, in handsome Edwardian garb as well, with elegant attire also for Buckingham and May.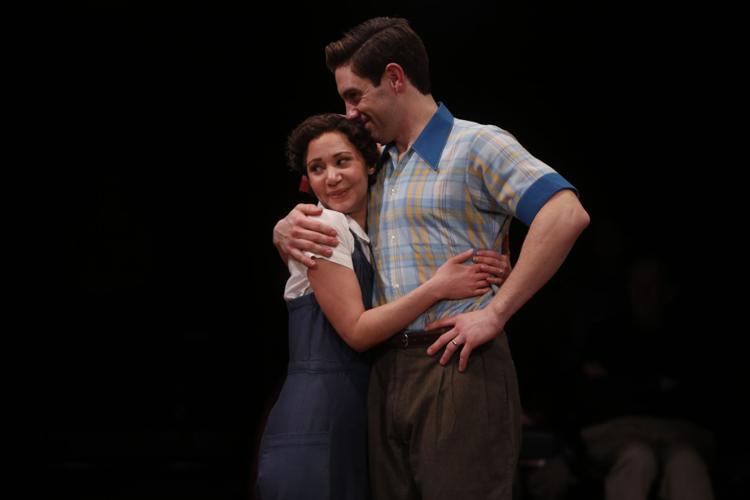 Brian Sidney Bembridge's set design has a spartan look focused on a six-sided, raised platform in the center of the in-the-round staging, with just a pair of side tables and some occasional additional accoutrements for various scenes, which are announced by the players beforehand. Bembridge adds his own soft lighting.
The play is accentuated by brief but well-chosen classical snippets from sound designer Rusty Wandall as well as opening and closing segments from the Peggy Lee classic tune, Is That All There Is?, for secular humanist Forster.
Gordon's direction is tender and attentive, never more so than in a revealing scene in which the four primary characters shift choreographically at intervals in their seats when Buckingham brings May to meet Forster and Ackerly for the first time. The snobbish Ackerly, prepared to belittle the nurse, instead is won over by her intelligence and grace, virtues which only make Forster's quiet jealousy all the tougher for him to endure.
Hayenga delivers a sturdy, steady, aching portrayal of the soft-spoken Forster, who shares a home well into his adulthood with his stifling, sharp-tongued mother Lily, a woman whose domineering nature is captured precisely in Donna Weinsting's bristling performance.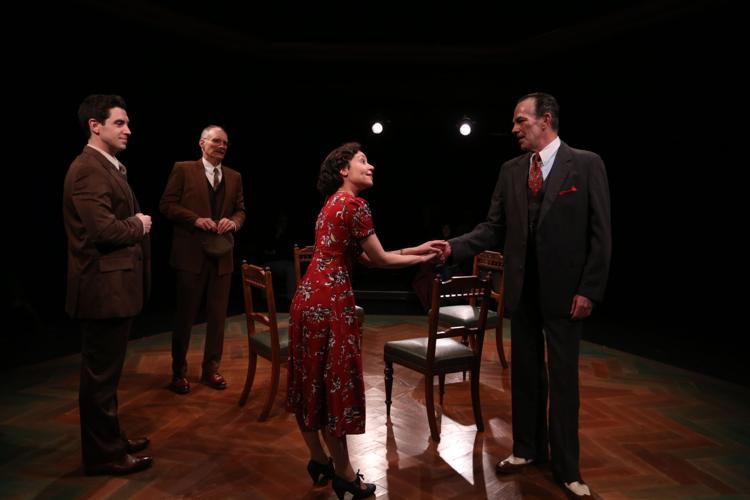 John Feltch is delightful in the role of the outgoing Ackerly, who is considerably more daring with his homosexuality, albeit with innuendos which may escape the recognition of duller-minded authorities. Feltch adds the slightest movements to his gait and gestures which allude to Ackerly's gay persona and he poignantly conveys the writer's unrequited physical love for his friend Morgan.
Robbie Simpson brings a joie de vivre and spontaneity to the role of Buckingham, although one might wonder what initially attracted the handsome and virile young man to the much older Forster. Obviously, there was something, but that's more or less merely suggested in Sickles' script.
As May, Lori Vega showcases the young woman's poise and own clever personality. It's a bit of a puzzle that such a sharp and perceptive woman could remain oblivious for years to the many signals between her husband and his older and famous friend, but Vega shapes the drama's revelatory scene superbly with the look of realization which crosses her face in a conversation with her husband.
Nonsense and Beauty is static much of the time, but the palpable yearnings of its characters in a time of social repression, even for a renowned writer such as Forster, make it a fascinating and absorbing story.
Play: Nonsense and Beauty
Company: Repertory Theatre of St. Louis
Venue: Emerson Studio Theatre, Loretto-Hilton Center, 130 Edgar Road
Dates: Through March 24
Tickets: $46-$71; contact 968-4925 or www.repstl.org
Rating: A 4.5 on a scale of 1-to-5.