When Chris Hampel strode onto the dance floor at The Ritz-Carlton, St. Louis in Clayton, he says he felt like a proud graduate.
Hampel, a maintenance engineer by trade, trained for months with a local professional dancer to prepare for this big debut in Dancing with the St. Louis Stars – the fundraising event for area nonprofit the Independence Center. Fans of ABC's Dancing with the Stars know the reality TV dance competition is more about the journey dancers embark on during the season than the trophy at the end, and this local fundraiser was no different.
Hampel says his performance signaled more than a successful end to his dance training; it was a celebration of what he has overcome in his personal life – depression, suicidal thoughts and homelessness – and a way of thanking the Independence Center for helping him rebuild his life.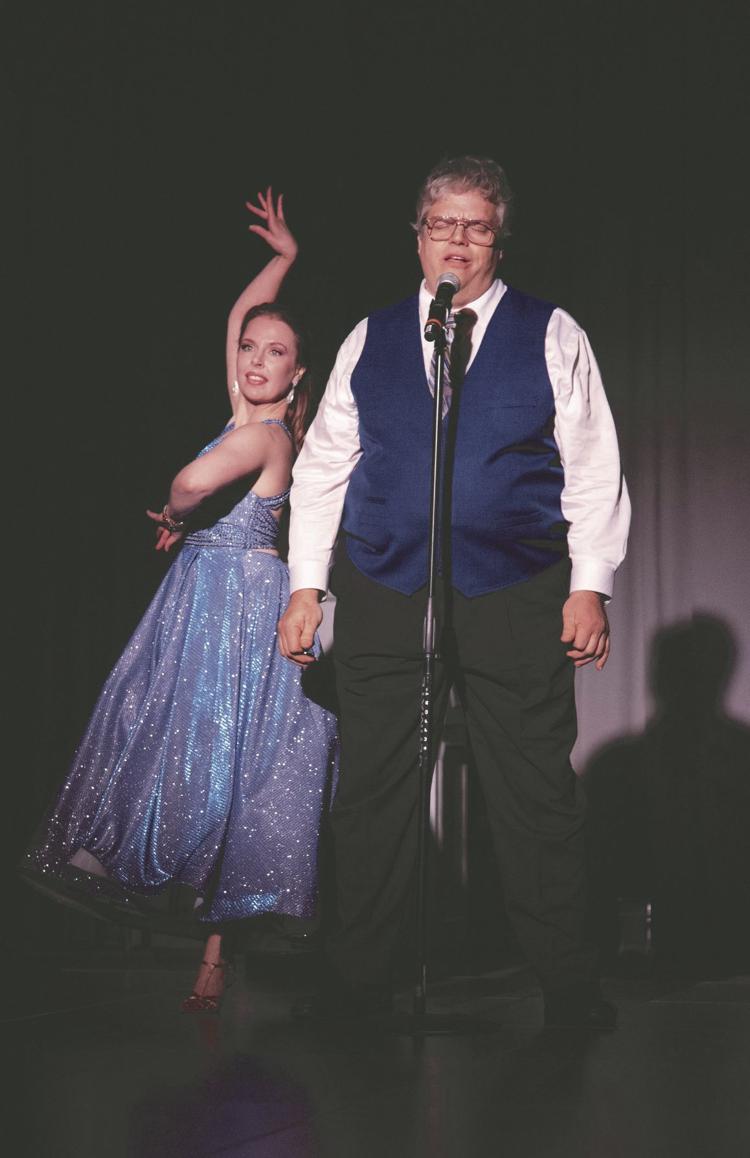 The Independence Center is a rehabilitation program in St. Louis that helps adults dealing with mental illnesses live healthy and happy lives. In fiscal year 2019, the nonprofit served 1,653 members – more than ever before, according to the organization's Facebook page – and expanded its services. The center helped Hampel after he was evicted from his apartment and lost most of his possessions, and the staff supported him as he dealt with his mental illness, found a new apartment and secured a full-time job.
"It's not so much [that] you're coming in as a patient," Hampel says, describing his experience with the Independence Center. "You're coming in as a person."
Hampel says he stepped into this friendly dance competition willingly after experiencing the event from the audience in 2017. The room felt energetic, he remembers, reflecting a supportive and enthusiastic atmosphere.
"I'm sitting back at the table and thinking, 'I could do that,'" Hampel says.
About 30 years ago, he was quite the dancer, he notes: "I got involved with different friends, and we went out dancing, so I learned, you know, swing dancing, country line dancing, stuff like that."
Event organizers invited him to participate and paired him with Anna Bahn, a local dance performer and teacher.
"I couldn't ask for a better partner," Bahn says. "He always shows up ready to go with a smile."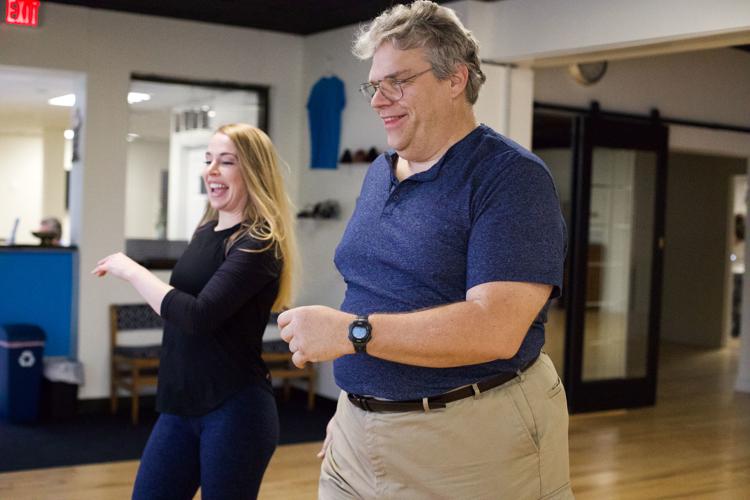 When asked about his take on rehearsals, Hampel shrugs his shoulders, saying, "I show up, and we have fun." Even on bad days, Hampel adds that he showed up and left feeling much better than when he arrived.
On Jan. 18, at the 12th annual Dancing with the St. Louis Stars, Hampel and Bahn dipped and twirled in front of about 650 people to the musical hit "This Is Me" from The Greatest Showman. As if the steps on the dance floor weren't enough, Hampel took the performance a step further and sang the opening to the powerful song, becoming the first contestant to sing live during the event. At the end of the event, Hampel and Bahn won the Judges' Favorite award.
"It's been a heck of a ride," Hampel says. "We got a standing ovation, and the crowd was clapping along to the music. This is more than just dancing. This experience in my life has been very insightful and reflective and quite emotional at times."
This year's fundraiser brought in $703,373 for the Independence Center. The six contestants – Hampel, plus five other business leaders from the metro area – raised money through corporate sponsorships, event table sales and votes. As on the TV show, participants can vote for their favorite contestant, but in this case, each vote requires a $10 donation toward the cause.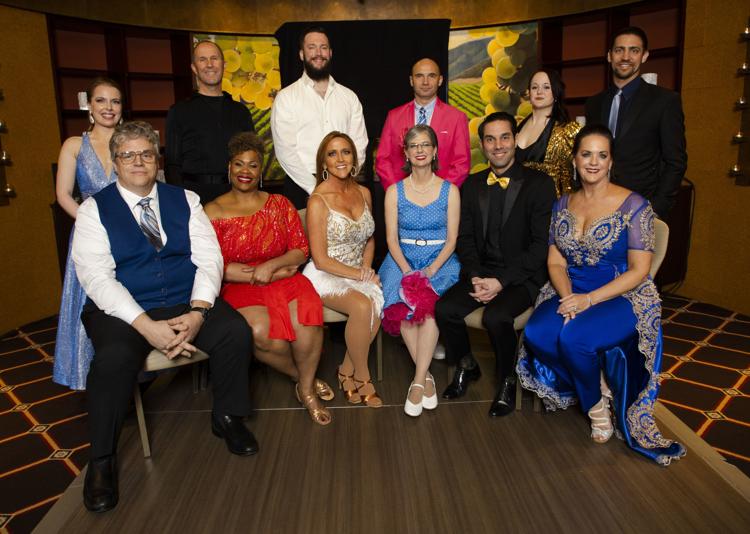 The Dance Champion, or the couple that received the most paid votes, was Nancy Staudt, dean of the Washington University School of Law, and her partner, Alex Borodko.
"What I've discovered about dancing is, actually, I love it," Staudt says in a video by the organization.
The Dance MVP – the couple who raised the most money through a combination of votes, sponsorships and table sales – was Lynn Ann Vogel of Vogel Law Office and her partner, Robert McKenney. Angelleen Peters-Lewis of Barnes-Jewish Hospital and her partner, Steve Brockman, were named Crowd Favorite. Abby Berger, business development manager at the Independence Center, says she thinks the fundraiser is unique because the performances are the center of attention, rather than a meal or an auction.
"It just feels like you're there to see a show, and I think that's something that's really cool," Berger says. "People don't feel like they're fundraising, but they are, and it helps us reach our goals and provide more services to more members in our community."
Watch Hampel and Bahn's behind-the-scenes video and full performance here.
Dancing with the St. Louis Stars, dancingwiththestlouisstars.org