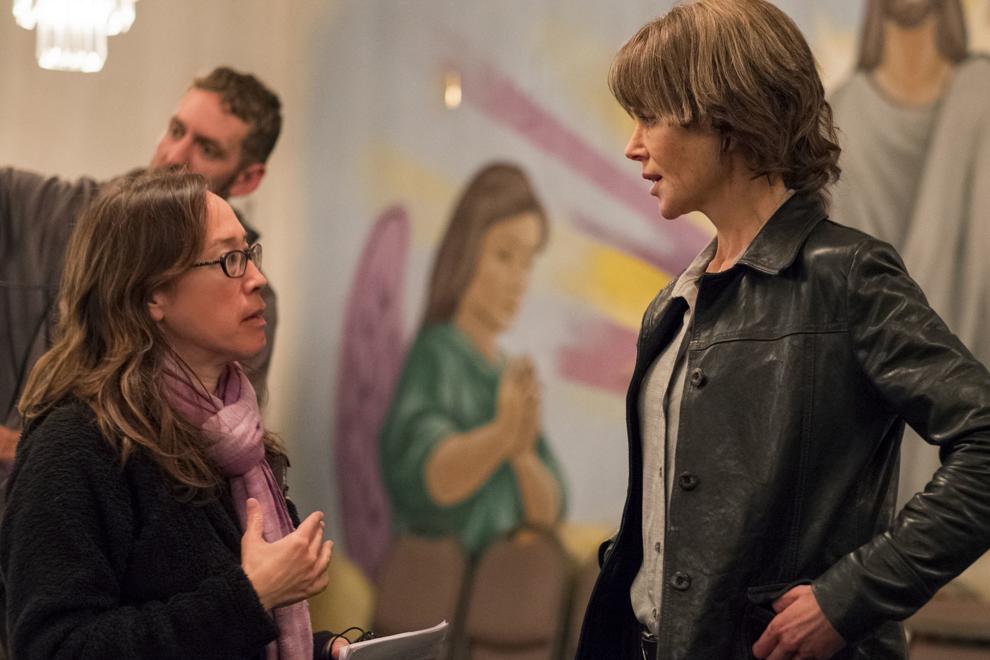 Director Karyn Kusama ranks as a visionary – both figuratively and literally.
Kusama, a Ladue native now living in Los Angeles with her screenwriter husband and their son, just witnessed the release of Destroyer, her latest film. That police thriller starring award-winning Australian actress Nicole Kidman, which comes from LA's fledgling Annapurna Pictures, debuted in select U.S. cinemas on Christmas; here, the curtain lifted on it on Jan. 18.
This past autumn, though, Destroyer afforded its creator the opportunity to revisit her old stomping grounds, when she numbered among the three latest recipients of the Charles Guggenheim Cinema St. Louis Awards, presented Nov. 11 at the 27th annual Whitaker St. Louis International Film Festival (SLIFF).
When asked how it felt to return (however briefly) from LA, Kusama replies succinctly but enthusiastically: "Really great!"
Cliff Froehlich – the executive director of Cinema St. Louis, the organization behind the festival – explains the choice of Kusama as an honoree for one of those awards, which recognize "former St. Louisans who are working in the movie industry and … who have established significant film careers … ," he says.
"Karyn Kusama has been on our radar for some time in this regard. SLIFF hosted Karyn with her first film, Girlfight, back in 2000, and we've wanted to bring her back ever since. We screened Karyn's The Invitation in 2016, but the timing didn't work out for a visit, so we were delighted that she was able to attend SLIFF in 2018 with Destroyer."
Each major character in most films customarily has a backstory, and the one for Destroyer's creator runs something like this:
After graduating from Ladue Horton Watkins High School in 1986, Kusama earned a Bachelor of Fine Arts degree in film and television from New York University. Subsequently, she served for three years as assistant to famed filmmaker John Sayles on such works as the nonpareil Lone Star from 1996 and the underappreciated Limbo from 1999. Reportedly, Sayles also later financed Kusama's feature-length debut.
That debut, the aforementioned Girlfight, earned major awards at both Park City, Utah's Sundance Film Festival and France's Cannes Film Festival. A star, it seemed, had been born, and other films and TV toil followed for Kusama, leading to Destroyer.
When asked about early reactions to her newest cinematic feature, Kusama demurs to an extent. "I try not to pay too much attention to reviews, and I don't do any social media," she says, "but I think the film is finding some pretty passionate supporters. It's a narratively dense and complex story, so it demands a lot of an audience's attention – but for those who engage with the film, there's a sense that it's worth the effort."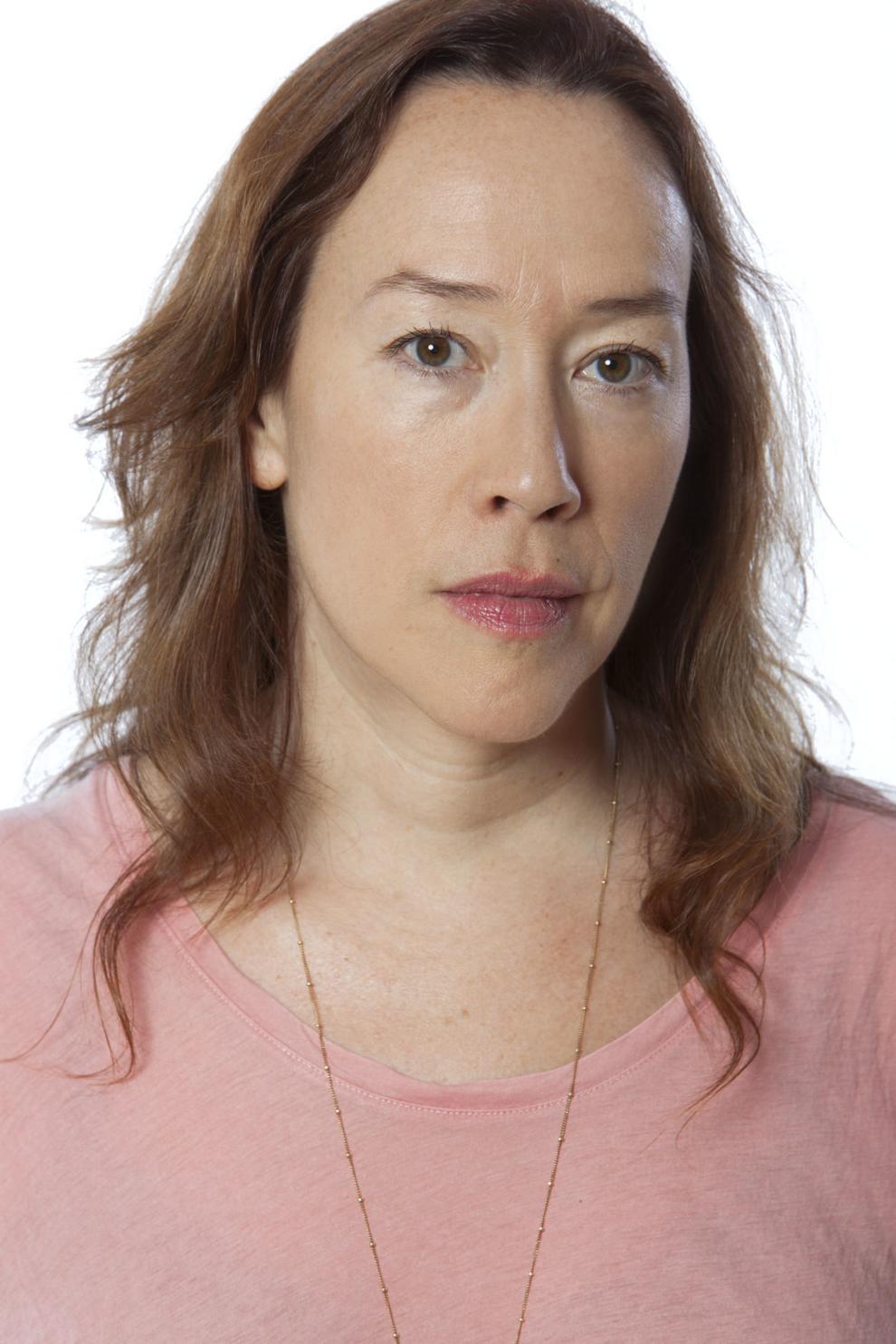 Despite Kusama's demurral, the new policier has enjoyed a number of plaudits. Variety praised Kusama for crafting a "gritty, thoroughly unconventional thriller," for example. The New York Times, meanwhile, lauded Destroyer as "a snaky, propulsive story" set in "an unsettling milieu," and the Los Angeles Times called it "[p]ersuasively directed" and "complex and unexpected."
Almost inevitably, cinematic topics loom large in an exchange with Kusama. When asked about her favorite filmmakers, for instance, she extemporaneously cites eight directors, including Akira Kurosawa, Alan Pakula and Roman Polanski. "They all push themselves from film to film to explore new territory," Kusama says, "and they generally never do the same thing twice."
She also gamely fields a question about specific favorite films. "There are too many to list, but in an unofficial way, I'd say some of my current faves are A Prophet, Se7en, Rosemary's Baby, Mandy and the current Leave No Trace," Kusama says. "All of them grapple with larger existential questions about order and dysfunction in society, and they all house big ideas within them in an unpretentious way."
Kusama likewise reflects a bit wistfully on her return home. "I sadly did not have much time when I was in St. Louis recently – but it was great to get a burger at Blueberry Hill with my parents and stroll down Delmar Boulevard, not to mention just sit in the lobby of the Tivoli," she says.
"I loved and still love the Tivoli … They did amazing repertory programming, which meant I had a mini-film-school experience there before I actually went to film school."
Kusama scarcely hesitates when asked about what she misses most about the metro area. "I miss the seasons!" she replies. "I miss snow, believe it or not. I miss my friends and family that still live in St. Louis."
Kusama continues by reflecting on what about Horton Watkins in specific and Ladue in general most influenced her to pursue a career in filmmaking.
"I was always the kid in school who hung out in the library or the English lounge, and I probably used movies initially as a social escape," she says. "But now I think I can say that by being a filmmaker myself, I get to give a voice to some of the more marginalized people in a culture or those who don't fit into our vision of the dominant culture."
Regarding fundamental noncinematic inspirations for filming character-driven works like Girlfight and Destroyer, the subject of her parents – both psychiatrists – almost inevitably arises. "They were a big influence," Kusama says. "They're both interested in human behavior and our capacity for change, and in many respects, that's the linchpin of cinematic storytelling."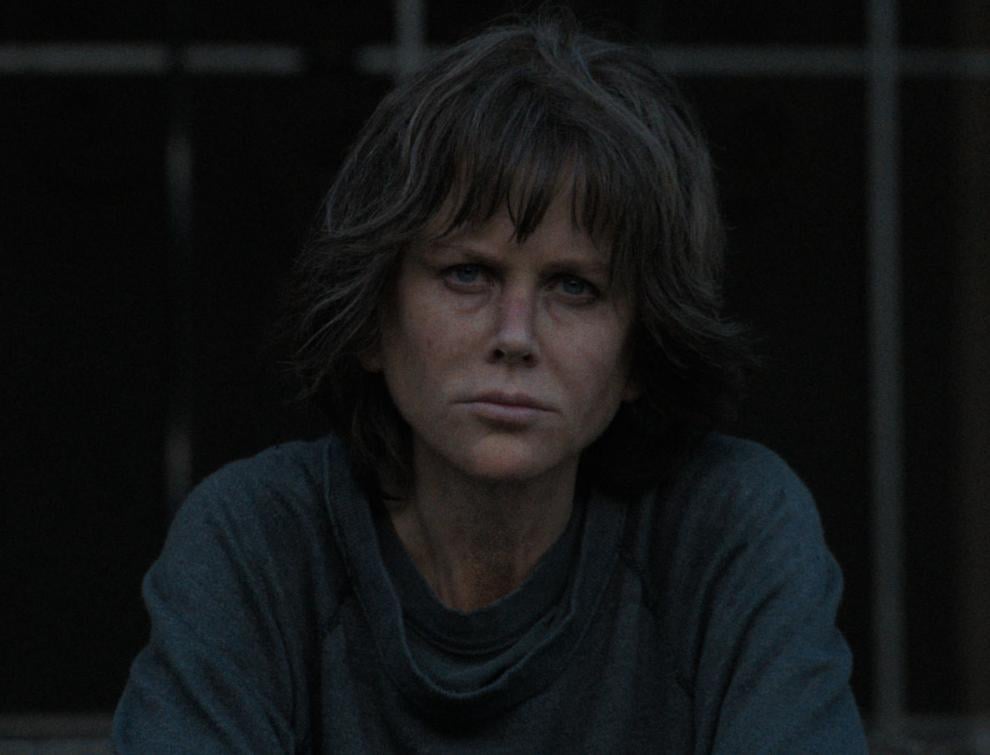 Finally, among Horton Watkins teachers who most inspired Kusama, in whatever way, to pursue a creative career in general and a cinematic career in specific, she praises one in particular.
"Without a doubt, my creative writing teacher, Marjorie Stelmach, was the single most influential teacher I have ever had," Kusama says. "I literally think she might have saved my life by continuing to encourage me and delve deeply into my work as if I wasn't just a young student, but a peer of hers. She is huge in my life."
Stelmach, a lauded poet now retired from both Horton Watkins and Washington University in St. Louis but still resident in the area, reciprocates enthusiastically – and thereby provides even greater insight into the filmmaker.
"Karyn Kusama often left me speechless," Stelmach says. "She still does. Over the decades, I've saved fat folders of letters from Karyn. How could I throw them away? There must be nearly 100, some of them over 10 pages long, dating back to junior high – 1982 – when they were invariably signed 'Beatles Forever, KK.'
"Even then, she was a young woman of immense energy, fierce passions, even fiercer loyalties and serious involvement with serious issues. Her artistic enthusiasms ranged from [American artist/filmmaker] Joseph Cornell to [film star] Warren Beatty to [Georgia alt-rockers] R.E.M., and she translated these enthusiasms into subjects of research that culminated in written analyses undertaken simply in order to formulate for herself why she admired their work. …
"Sometimes there were tears because her emotions were intense, but she could make me laugh out loud, too, with lists of wild poem ideas or the return address on her summer letters that might read 'Harlequin, Incorporated' or 'The Rhinestone Cowgirl' or 'Where hast thou been, sister?/Killing swine.' From that first creative writing class, I knew she'd be making films one day because she knew she'd be making films and said so.
"How could I doubt her for a moment?"