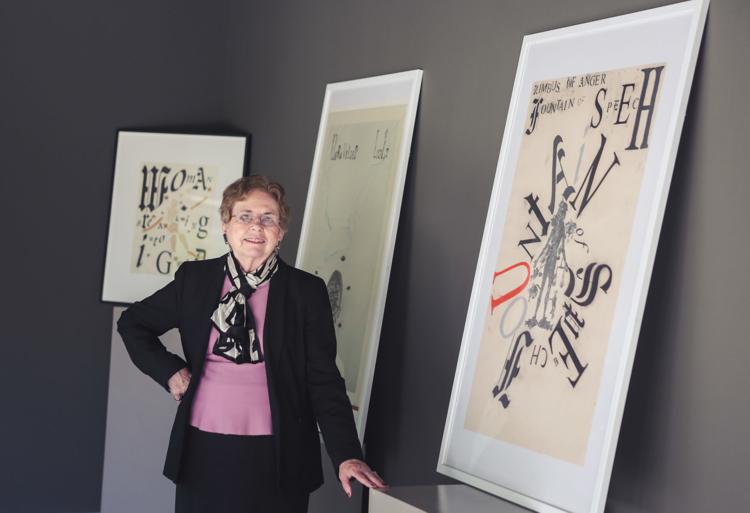 Starting in ancient Rome, an atrium, architecturally, formed the core of the average residence, so it seems appropriate that Atrium Gallery has relocated to a central city/county site at St. Louis' westernmost boundary – basically within an "action painting" splash of Clayton's eastern edge.
On Friday, Nov. 8, Carolyn Miles, Atrium's founder, owner and director, will welcome guests to her gallery's new, built-to-suit accommodations at 665 S. Skinker Blvd., in the luxe Dorchester fronting on Forest Park.
Atrium's relocation coincides with the opening there of "Lesley Dill: Voice," continuing the gallery's stated mission of exhibiting regional and national contemporary painters and sculptors. This exhibition marks the first local solo for Dill, who lives and works in New York City's Brooklyn borough.
"The location seems better for my clientele, as well as for developing new clients," Miles says, by way of explaining her gallery's move from St. Louis' Central West End to that municipality's Wydown Skinker neighborhood.
"It's in a very central location, convenient for people coming from both east and west, the CWE, and Clayton/U City, Ladue, Creve Coeur, Town and Country. Very close to familiar streets, plus closer to 40/64. I wanted closer proximity to at least one other respected and active contemporary gallery – that is, William Shearburn."
William Shearburn Gallery occupies the same address as Atrium, which will allow the two galleries potentially to synergize for the viewing pleasure of area art aficionados.
A distance of roughly 3½ miles separates Atrium's new location from its prior digs at 4814 Washington Ave. This marks the gallery's fourth location in its 33-year history, according to a press release from Atrium.
"The new gallery is a bit smaller in square footage, but has a higher ceiling, great views out front onto Forest Park," Miles says. "It's all being built out new from our architectural design, so lighting, wall placement and all finishes are exactly what we specified. It will be very elegant and will show the art well."
Regarding the Dorchester location, she continues: "I'm excited to be in an entirely newly built space, done to my design and specifications. After so many years in business, I know what I need to showcase the artists I represent and how to best showcase this work to clients."
Miles moreover explains what prompted her to choose Dill as the first artist to spotlight at the Dorchester. "I wanted to open the new gallery with a new artist, someone I hadn't shown before," she relates. "This is a new beginning for the next chapter of Atrium, and I truly wish to celebrate with an opportunity to showcase a very well-known artist whose work I truly admire.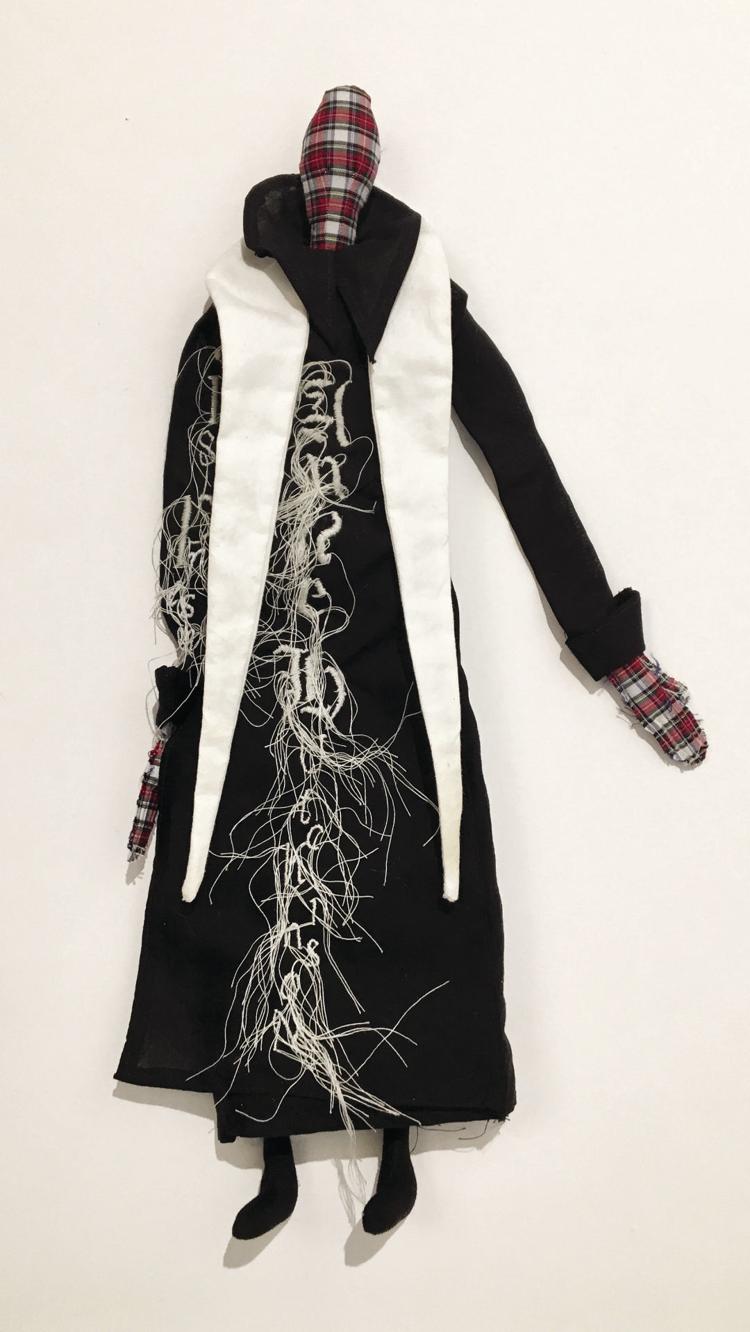 "I find Lesley Dill's work so strong, so relevant, so inspiring. I admire her practice of incorporating language into her imagery and her many literary references. It's sophisticated, beautifully executed, intellectual and inspiring. I'm thrilled to have this opportunity. We're bringing her in from New York for the opening, so there's an opportunity for people to not only be exposed to her work but to meet her as well."
Given that Dill's curriculum vitae (available through New York's Nohra Haime Gallery) totals a whopping 20 pages of tiny type, Miles also helpfully characterizes the works from her that the Atrium will display. "Our exhibition, 'Lesley Dill: Voice,' will include a rich combination of two- and three-dimensional works," she says. "I've selected pieces that I think best present her practice of involving literary quotes within the structure of the imagery. She gives 'voice' to her pieces in a very accomplished and powerful way … "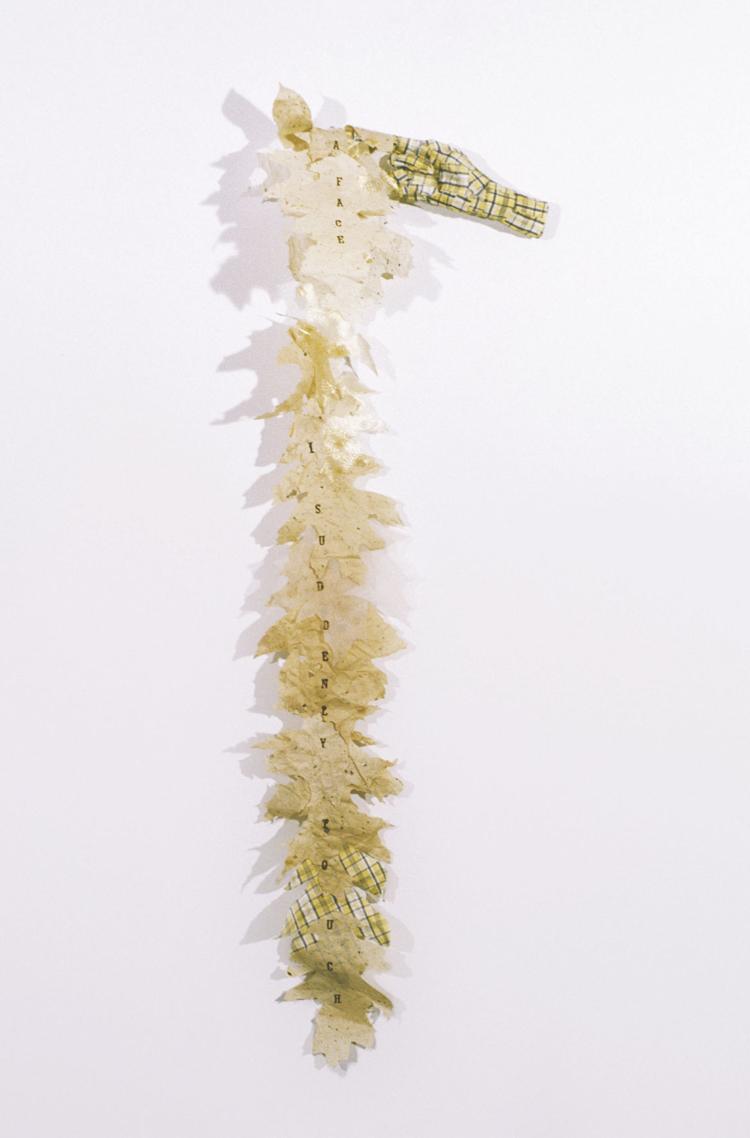 Among Dill's influences in that regard, Miles mentions 18th-century North American preacher, philosopher and theologian Jonathan Edwards and 19th-century American literary titans Walt Whitman, Nathaniel Hawthorne and ("very strongly") Emily Dickinson, before continuing: "Several of the works reference clothing, and she says 'clothing houses the house that houses the soul.' Her works do have deep meaning, and that appeals to me very much."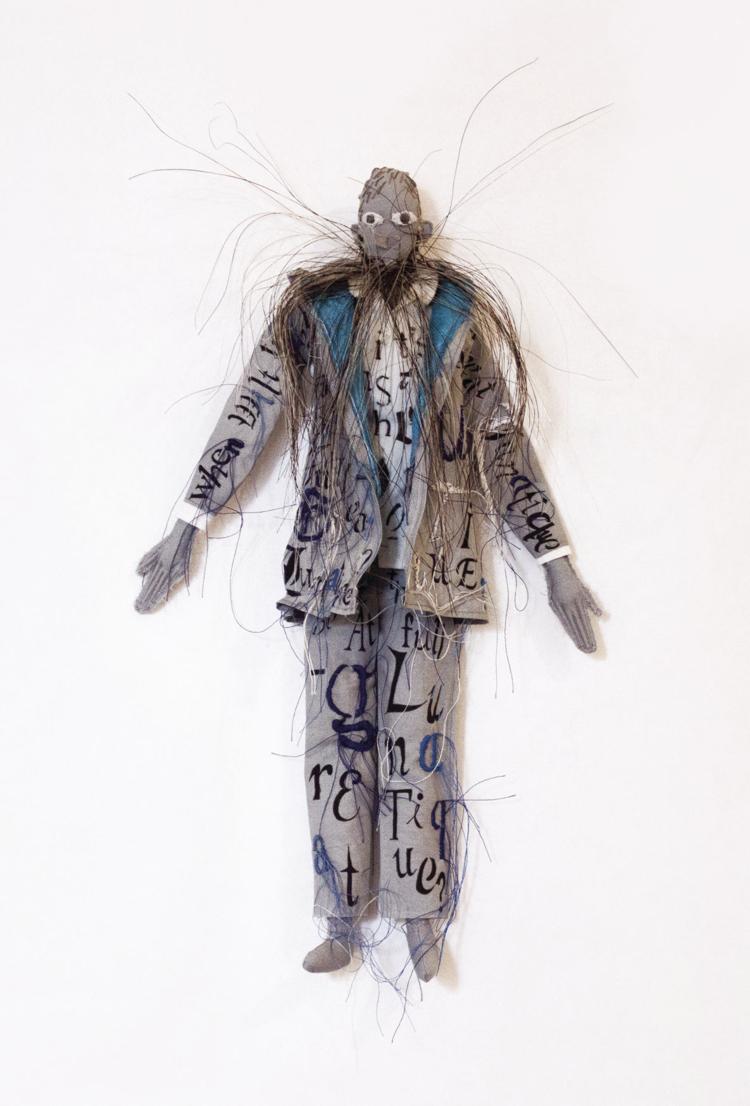 Finally, from the perspective of a third of a century as a gallerist here, Miles reflects on the most and least gratifying changes to the metro area art scene during that time. "Certainly, the growth and influence of our nationally respected CAM – Contemporary Art Museum – especially under the current director, Lisa Melandri, has been a large positive element in expanding St. Louis residents' exposure to contemporary art, particularly 'cutting-edge' developments," she says.
"I think least gratifying has been the decline in the practice of visiting galleries and enjoying exhibitions beyond the shopping mentality. It seems more prevalent for people to consider visiting a gallery just when they're 'in the market,' and most galleries want visitors to come enjoy the exhibitions we've invested in bringing to the community.
"We hope these will further hone their own tastes and also help them become familiar with what quality art is available. We want to expand opportunities to work with somewhat newly affluent young professionals who should be proud to be able to enjoy quality art – and to help them develop a desire to own some pieces and live with them."
Atrium Gallery, 665 S. Skinker Blvd., St. Louis, 314-367-1076, atriumgallery.net