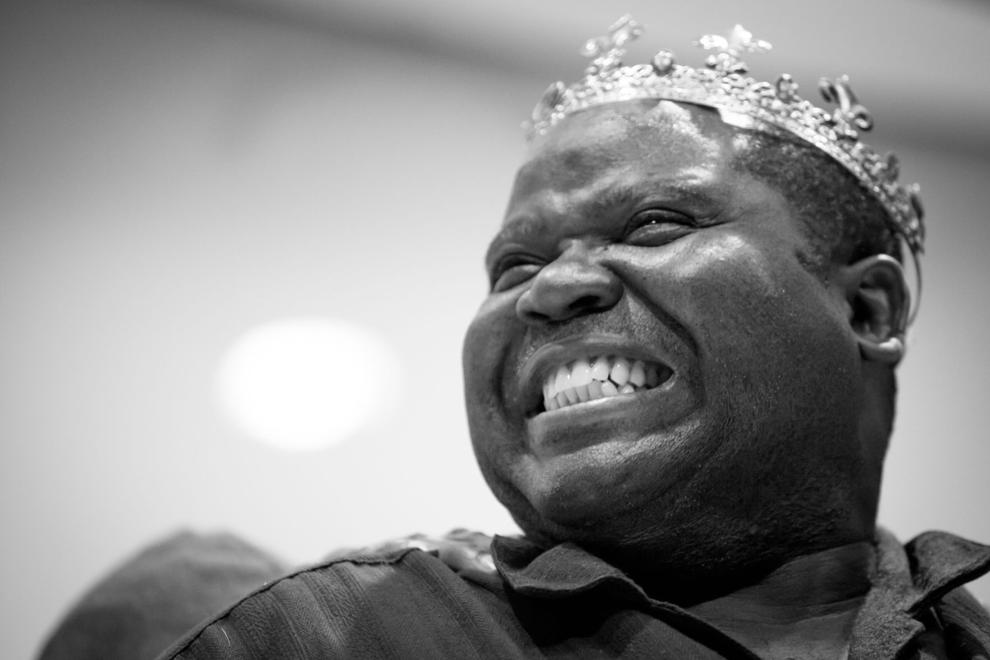 Often, the strength of the mental bars that jail many people far outstrips that of any merely material constraints, a misfortune Prison Performing Arts (PPA) strives to help incarcerated individuals conquer by way of the stage.
Shelby Partridge, the organization's director of development and operations, outlines its theatrically therapeutic efforts, for adults and children alike, at five Missouri locations: the St. Louis City Juvenile Detention Center (SLCJDC), the city's Hogan Street Regional Youth Center, Missouri Eastern Correctional Center (MECC) in Pacific, Northeast Correctional Center in Bowling Green and Women's Eastern Reception, Diagnostic and Correctional Center (WERDCC) in Vandalia.
Partridge first provides succinct background on the criteria informing the works chosen for production by PPA (now nearing its 30th year).
"For our prison theater classes, the selection of scripts is typically built around ideas generated by the inmates themselves, either in terms of genre, theme or a specific playwright," she says. "Time is spent reading and discussing each play, with the inmates voting on which script they would like to produce."
The MECC class, Partridge continues, differs a bit. It starts with writing and improvisational exercises; progresses through the creation of themed poetry, skits and songs; and culminates in a script produced by the inmates, PPA director Christopher Limber and longtime PPA volunteer and dramaturge Jerry McAdams.
So, too, does PPA's youth programming differ, taking a multidisciplinary approach in theater, improv and other classes, Partridge relates. Because the lengths of stay at the St. Louis facilities it serves differ, that programming focuses on process over performance and seeks to improve literacy and communication. "The arts are an important vehicle for learning with students who haven't been able to find success in traditional school settings," she says.
Partridge provides brief but telling metrics on how PPA's efforts benefit participants.
"Last year, the department of corrections did a study of PPA's prison program and found that participants were 20 percent less likely to return to prison, …" she says.
"We collect written surveys from the inmate participants at the close of each semester. Over 80 percent of participants report that participation in the program improves their mental health and self-confidence, and over 75 percent report improved social skills.
"All outside guests to in-prison productions are surveyed after each performance and Q&A session, and 100 percent of respondents answer 'yes' when asked if they feel the PPA program can help inmates improve social and communication skills necessary for successful re-entry to society."
Partridge also provides insights into recent performances, as well as general favorites.
"PPA commissioned a new work, Run-On Sentence, by St. Louis playwright Stacie Lents, and a public audience saw its debut June 22 at WERDCC," she says. "It's phase one of PPA's New Plays Initiative, which pairs a playwright with a group of inmates to create a work that speaks to their human experiences. …
"A yearly favorite for many is the Spring Hip Hop Poetry Project at the SLCJDC. Since 2004, PPA has utilized the public school spring break at the center to provide a full week of intensive arts programming that culminates with a lively and moving performance – featuring the original, unfiltered writings of the young people – for family members and PPA supporters.
"It gives the public a raw look at the daily challenges facing our St. Louis city youths. What they have to say is extremely relevant, and it's important that we, as St. Louisans, listen. The courage they show – opening up about their hopes and fears – is astonishing."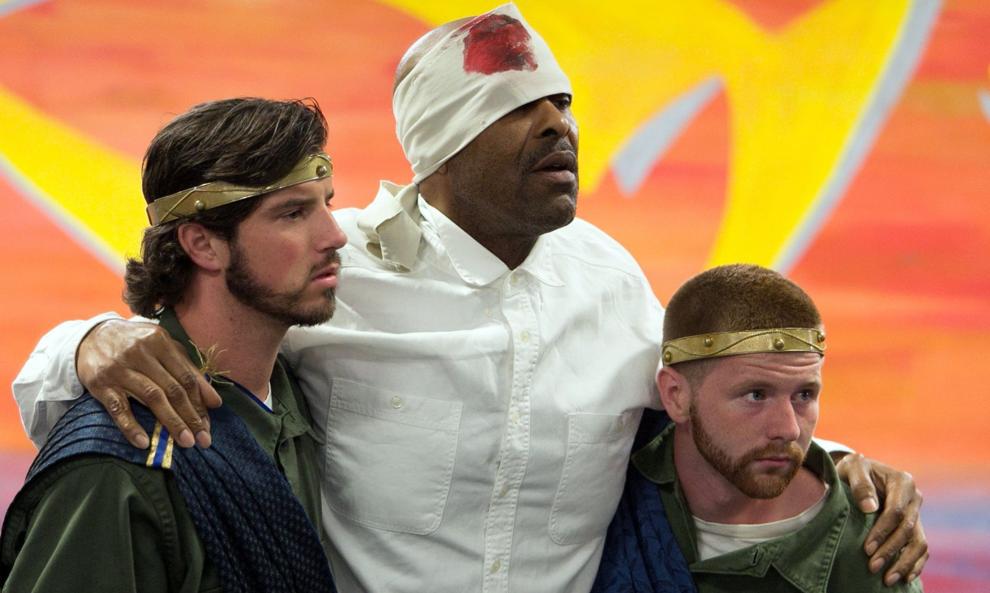 Partridge goes into greater detail about the productions that, over time, have garnered the greatest favor among participants and audiences alike.
"A long-standing PPA favorite is the 2002 production of Hamlet, directed by PPA founder Agnes Wilcox, which was featured in a full, one-hour episode of NPR's This American Life," she relates, adding that that episode (which appears online at thisamericanlife.org/radio-archives/episode/218/act-v) recently reaired with updates about the men involved.
"In 2014, our Hip Hop Poetry Project titled Still I Rise celebrated the works of the beloved Maya Angelou," Partridge continues, referring to the renowned poet and native St. Louisan perhaps most famed for the poem "I know why the caged bird sings" and the autobiography of the same title. "The young people were immersed in her poetry, and it was fascinating to see how her writing inspired them creatively."
Although PPA's spring efforts publicly concluded toward the end of June, Partridge notes the organization is already working on an exciting and challenging offering coming later this year.
"PPA recently began a summer collaboration with Saint Louis University's Department of Fine and Performing Arts. Lucy Cashion, assistant professor of theater, and PPA director Rachel Tibbetts are teaching weekly poetry, playwriting and development workshops at WERDCC.
"The group will study, explore and write about the ancient Greek princess Antigone. Antigone's story of fighting civic law to obey divine law became famous in the classical Greek tragedy Antigone, which premiered in Athens in 441 B.C. Since then, scholars, poets and playwrights have written their own translations, adaptations and critiques of the Antigone story, each from a different point of view."
In that vein, the university's theater majors will reimagine Sophocles' Antigone in St. Louis in October, with WERDCC participants in the PPA theater class following suit next spring in a further example of what Partridge calls "the transformative, healing power of art in corrections."
Prison Performing Arts, 3547 Olive St., Suite 250, St. Louis, 314-289-4190, prisonperformingarts.org