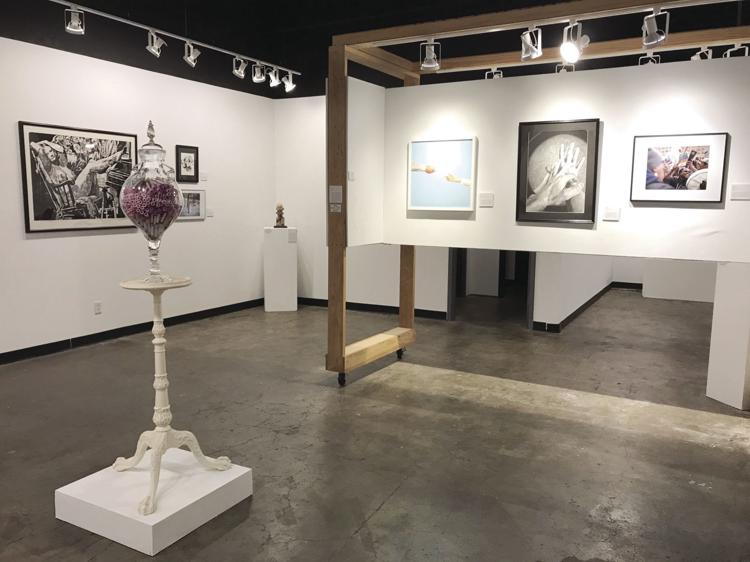 In hindsight, the Orwellian year of 1984 looks positively paradisiacal. On average, for instance, a gallon of gasoline cost just over a buck, and Art Saint Louis made its debut.
Nowadays, of course, the price to visit the pump has risen depressively – but Art Saint Louis continues to persevere, lately with "Art St. Louis XXXV, The Exhibition." That free, wow-inducing juried event, which runs till Dec. 23, opened just last Saturday, Nov. 9.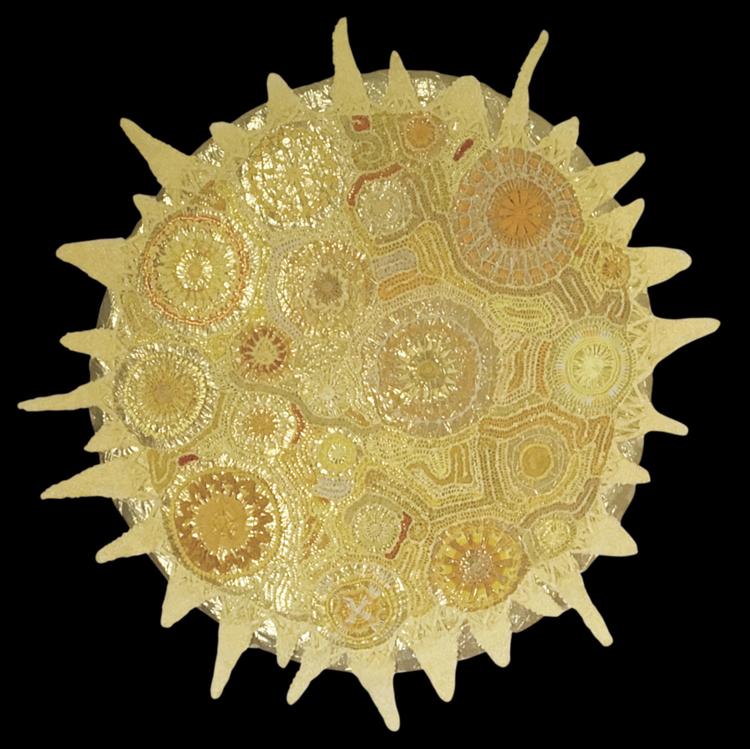 The registered nonprofit's website identifies its mission as cultivating art toward a community climate "more apt to appreciate subtlety, respect individuality and celebrate diversity."
"Art Saint Louis juried exhibitions showcase new works by visual artists aged 21 and older residing within a 200-mile radius of St. Louis," the website continues.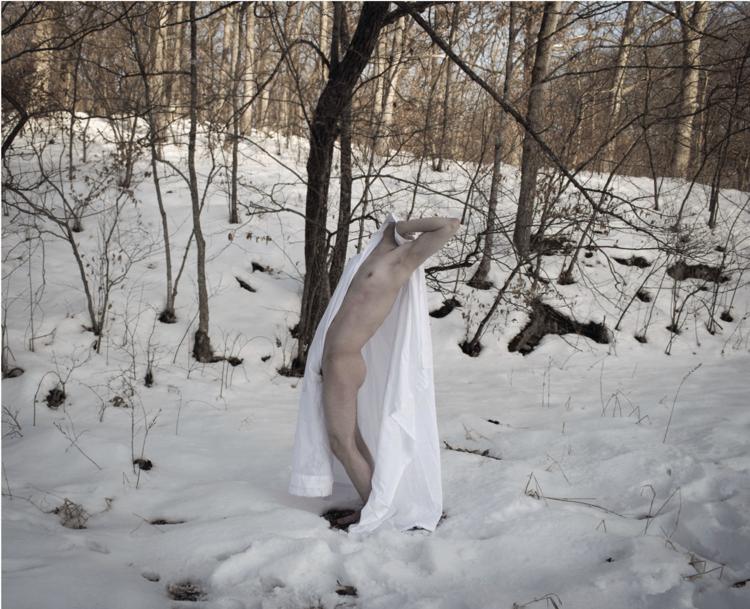 The current exhibition, in that regard, includes 52 artists: 35 from Missouri (among them Clayton resident Barbara Zucker), 16 from Illinois and one from Indiana.
Robin Hirsch-Steinhoff, Art Saint Louis' artistic director, admits to privileging no single piece from the exhibition above all the others. "I don't generally have favorites – and since our exhibits are juried from digital images/files, we don't even see the artworks in person until they're delivered by the artists for the exhibition … ," she says.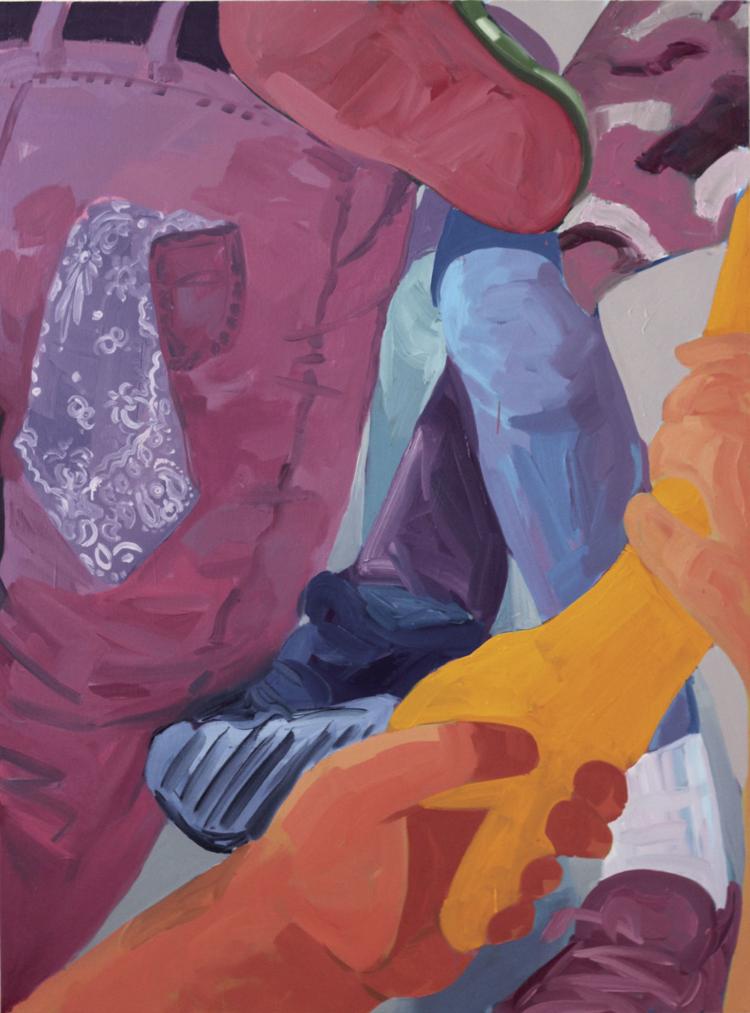 "That said, what happens with all of our exhibitions is that I get very enamored with the exhibit itself and fall in love with how the individual artworks play off of each other … And so it's an experience that only happens for our exhibit and not to be seen again all together."
Among its 52 pieces, "Art St. Louis XXXV" includes:
• In Motion from St. Louisan Ann K. Aurbach, a vivid 22- by 18-inch digital photo print on paper, which borders on old-school psychedelia.
• Identity from Edwardsville's Nathan Smith, a delicate 18- by 24-inch portrait of human hands crafted in pencil and charcoal on paper.
• Badlands from Zucker, a 20- by 16-inch etching on paper depicting a panorama of austere loveliness.
Like its 34 annual predecessors, "Art St. Louis XXXV" differs from the nonprofit's regular juried exhibitions, Hirsch-Steinhoff relates, "in that it doesn't have an overall theme – this is always a nonthematic, all-subjects/themes, all-media, -styles, -techniques exhibition, and it's open to whatever artists are wanting to submit.
"They can submit up to five artworks created in the last four years – so nothing that was created before 2015 for this year's show. So some artists create and submit brand-new works – others submit things that have been created throughout the past few years. I provide instructions and criteria to our juror(s) on how to view every artwork submitted for consideration with the most open mind and eyes possible, so that there's no bias or preference for one thing/style/media over another."
Serving as juror for the current exhibition was Jason Bly, an assistant professor of art at Midwestern State University in Wichita Falls, Texas, who teaches painting and drawing.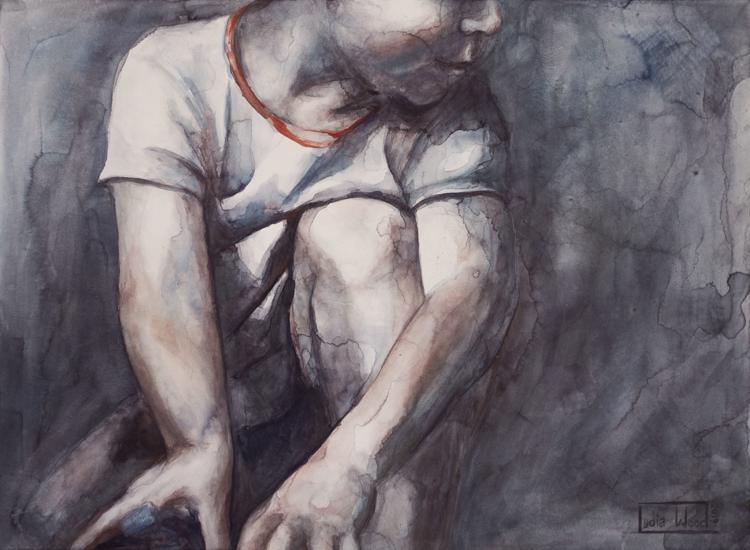 Hirsch-Steinhoff explains the rationale for selecting Bly as the exhibition's selector. "We bring in different people to serve as our jurors – selecting the artworks from all that are submitted for jurying – and awards judges for each show, so it's never the same juror or awards judge twice," she says.
"We work to bring in people who are from our regional community – artists, curators, museum people, professors and others who are professional and experienced who I think will bring something special to our exhibit. … "
Bly, she continues, "previously lived and worked in St. Louis and even exhibited in some of our shows at Art Saint Louis. So when he moved away to take a teaching position in Texas, it was a perfect opportunity to engage him as a juror, since, being in Texas, he's no longer eligible to submit works for our exhibits … "
In passing, Hirsch-Steinhoff cites the magnitude of Bly's contribution to the exhibition, noting that he "had over 500 artworks from which to select, which was extra-challenging, as many of those works submitted were really excellent, and any number of exhibits could be selected from that group."
After Bly's service as juror, Hirsch-Steinhoff installed and curated the 52 pieces before the contribution of the exhibition's awards judge, Shannon Bailey, chief curator at St. Louis' acclaimed World Chess Hall of Fame. Bailey visited the gallery, viewed the installed exhibition and chose its first-place work of art, four other top pieces and a few honorable mentions.
"Art St. Louis XXXV" otherwise differs from its 34 predecessors, Hirsch-Steinhoff continues, "in that in addition to having a different juror for this particular show each year, there's also never the same group of artists submitting works for consideration. And we don't exhibit any artwork more than once, so you're always seeing new works selected for the shows, too.
"We have an illustrious list of art professionals who have served as juror for this annual exhibit throughout the years, and this particular show is selected by only one individual, whereas our regular juried exhibits throughout the year are juried/selected by two jurors each show."
In that respect, once this celebratory exhibition closes, Hirsch-Steinhoff notes that the nonprofit runs no risk of running out of gas, with plans for the next regular event already in place. More specifically, regarding the successor to "Art St. Louis XXXV, The Exhibition," she mentions the director of the Museum of Contemporary Religious Art at Saint Louis University and an Elsah, Illinois, studio artist, teacher and independent curator: "The next show, 'Heaven and Earth,' is to be juried by David Brinker and Sun Smith-Foret."
Art Saint Louis, 1223 Pine St., St. Louis, 314-241-4810, artstlouis.org
Be the first to know
Get local news delivered to your inbox!