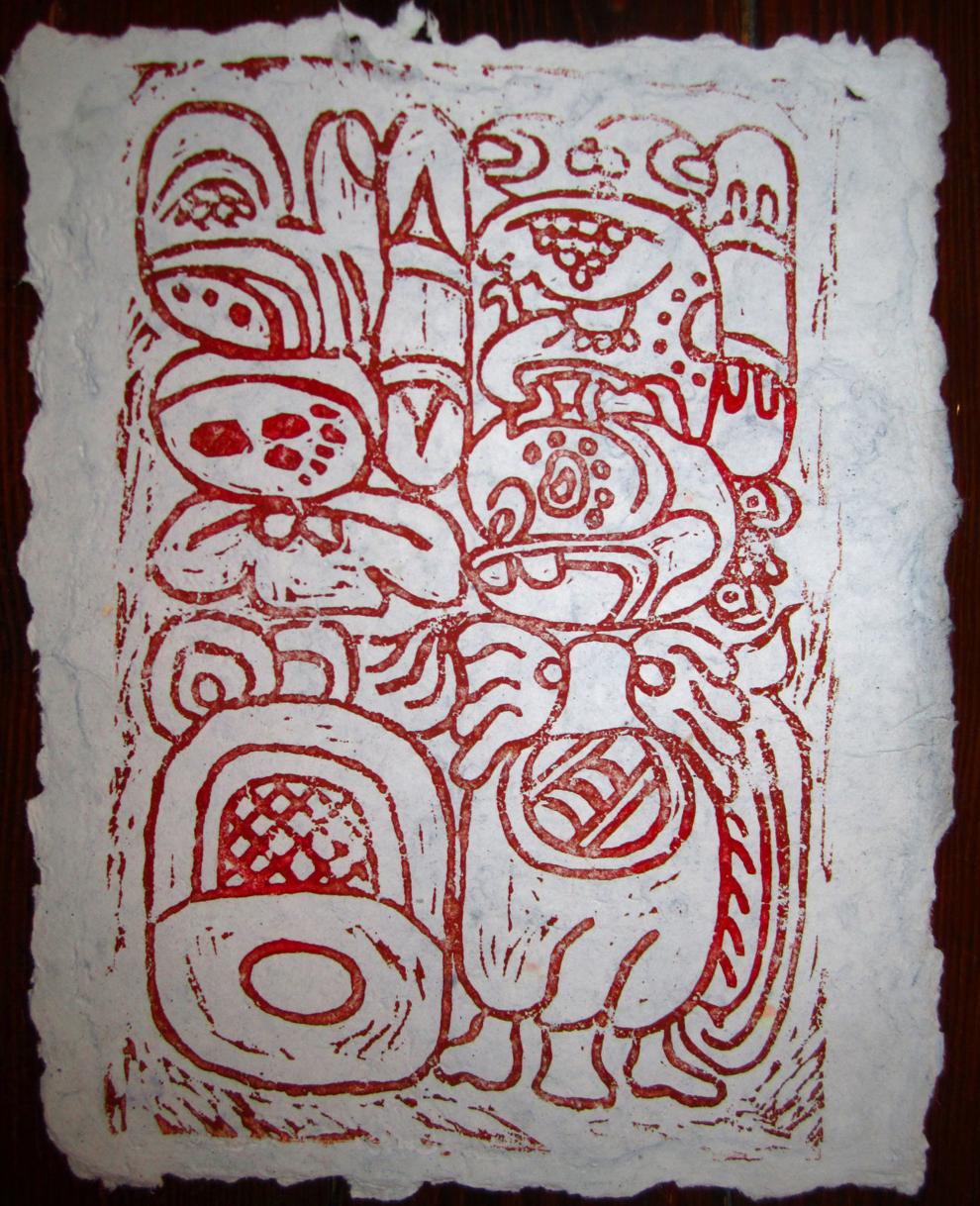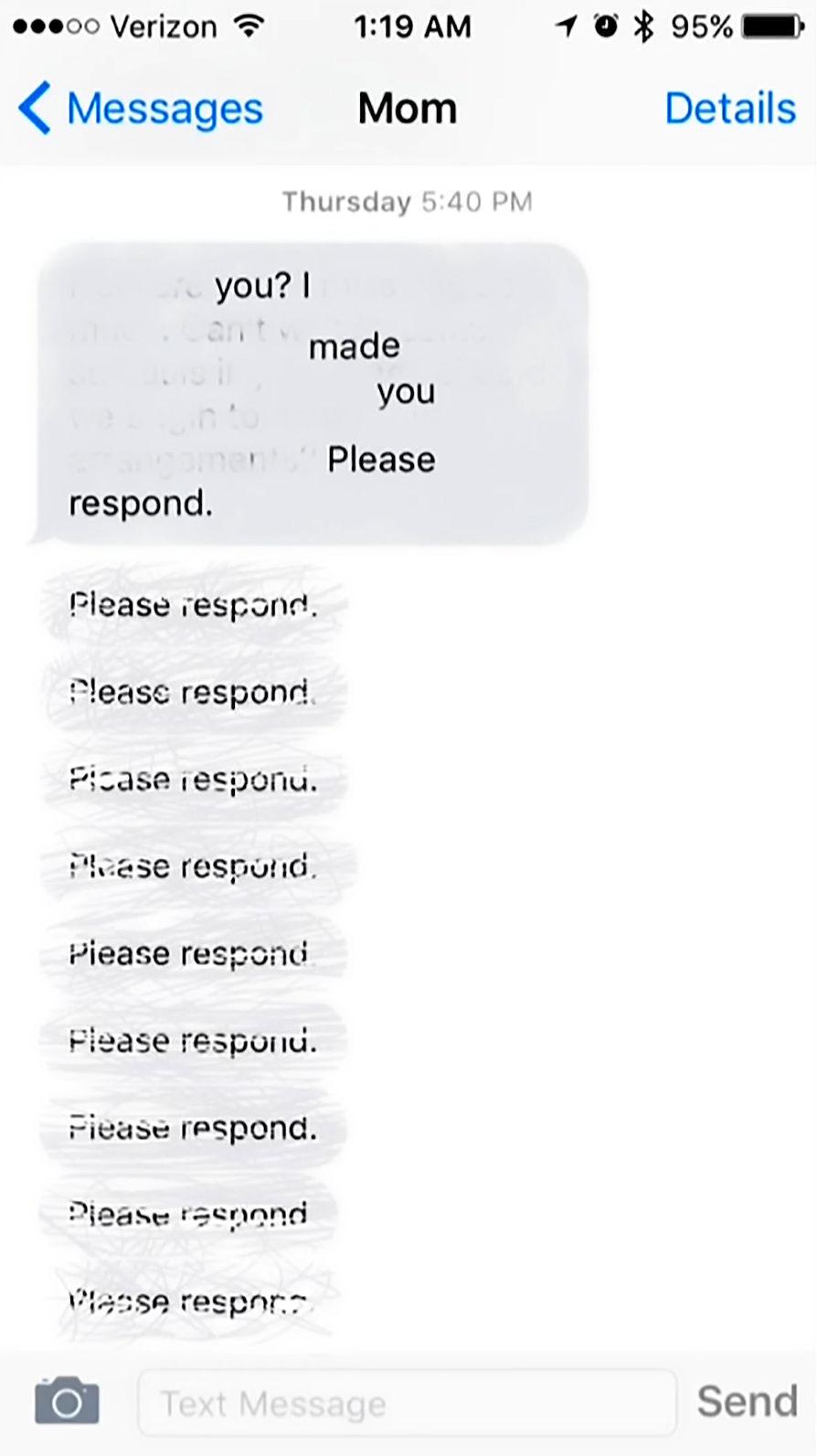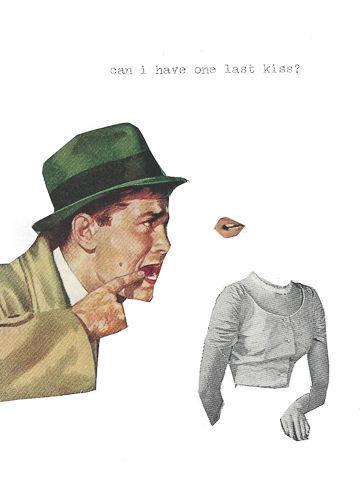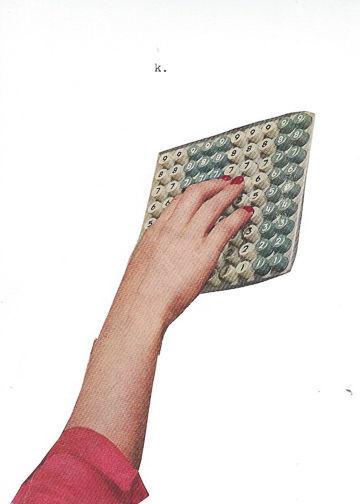 "Text in its underlying nature is visual – [texts] are symbols and signs, first carefully drawn and, after, imbued with a sound to derive meaning," states curator-in-residence Yvonne Osei of "Text as Visual Language," an exuberant exhibition that just opened in the Millstone Gallery at University City's COCA and that will run there till May 19.
Osei ranks among the metro area's most energetic younger artists, having recently exhibited work at Clayton's Bruno David Gallery and curated an earlier mural project at COCA. She explains, at length, what inspired "Text as Visual Language" aesthetically.
"Throughout history, many systems of writing – including hieroglyphics, calligraphy and cuneiform, one of the earliest systems of writing – have heavily been characterized by pictorial images," Osei says. "The exhibition's conception and inspiration come from this premise.
"Text can mean a specific thing to a specific audience – for example, a textbook on nanoparticles may be more meaningful to a materials science engineer [than a layperson]. However, if portions of this textbook are adopted and translated into artworks of visual form, it frees up its associated meaning to a shared and more universal experience. Visuals tend to be a lot more penetrable and relatable than text. I wanted the community to explore the closely rooted connections between text and imagery, and to possibly surface other potent relationships between the two languages."
Entries to "Text as Visual Language" totaled a tidy two dozen, Osei notes. "As a juried exhibition with an open call to all ages, it was delightful to see the prompt appealing to individuals as young as 4 and as old as 71," she says. "Out of the total entries, 16 participants were selected for the exhibition. Out of these 16 participants, 10 were selected through a jury process by jurors Pacia Elaine Anderson [a St. Louis-based written, spoken and multimedia artist], Tate Foley [an assistant professor of art at Webster University] and Buzz Spector [an internationally recognized artist and critical writer]. The remaining six participants are locally established artists who were invited to contribute relevant work to the exhibition."
Osei likewise expresses delight at the diversity of the entries.
"The beauty of having an exhibition of works derived from an open call is that it allows the community to be the determiners of what subject matter 'Text as Visual Language' can encapsulate," she says. "As a cross-disciplinary call open to all ages, we received a wide range of mediums and approaches to how text can function as visual language.
"One of the selected entries employs portrait photography superimposed by a fortune cookie quote, whereas another uses obscurity and erasure of text messages on an iPhone. Yet another artwork utilizes the pre-Colombian Mayan writing system, highly pictorial in nature, to communicate contemporary and social issues in relation to the Black Lives Matter movement. The exhibition is filled with visual responses that thoroughly dissect 'Text as Visual Language' in diverse and interesting ways."
Osei muses once more on certain of the works included in "Text as Visual Language," first mentioning her intrigue at a collaboration between a mother and daughter.
"A series of work by Taylor Yocom titled 'So this is it' also fascinated me," she says. "In 2014, Yocom created an open and anonymous Google Form, asking strangers and friends to submit words that were said to them during a breakup – platonic or romantic. She then transformed these responses into small collages by using an electric typewriter to type up the phrases, pairing each of them with a clipping from a 1950s magazine.
"Yocom states that '[f]rom wistful goodbyes, angry insults and lamenting over the inevitability of it being over, these words and images speak to the universal feelings of longing and loss after a relationship – and how we hang onto those parting words.' Yocom's work doesn't specify through which means the breakup was carried out, whether in person, online, over the phone or through text. In this instance, hurtful words – be they spoken or written – in themselves become visual imagery ingrained in our memories."
COCA, 524 Trinity Ave., University City, 314-725-6555, cocastl.com