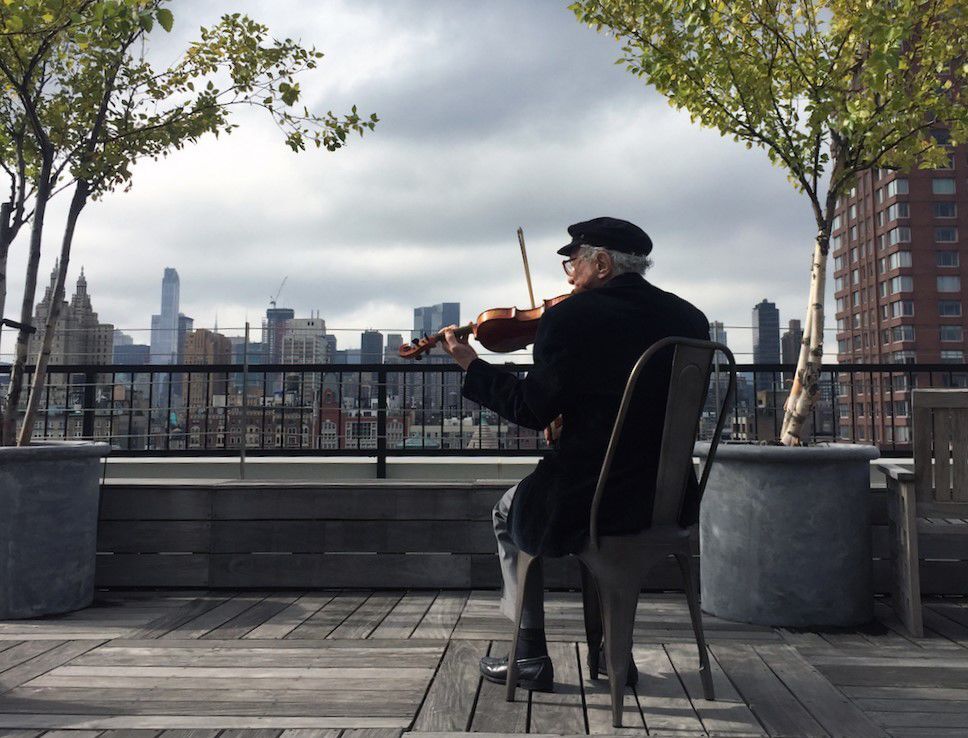 Rising to the challenges that 2020 has presented, St. Louis area organizations are changing up how they do things so that annual festivals may proceed. Here's how each organization is doing its best to protect guests while keeping valued traditions alive.
42ND ANNUAL ST. LOUIS JEWISH BOOK FESTIVAL
Nov. 1 to 8
Nationally recognized for its excellence and as having one of the largest draws (of more than 10,000 audience members annually), the St. Louis Jewish Book Festival aims to enlighten and entertain this year with a home edition you can experience virtually. Look forward to special guest interviews and Q&A discussions.
Guests include keynote speaker Barry Sonnenfeld, the famed film and television director who will discuss his new book Call Your Mother: Memoirs of a Neurotic Filmmaker, with Saturday Night Live alum and Emmy award-winning comedic writer Alan Zweibel, plus 15 authors presenting on their latest titles.
The Fall Virtual Pass, which is $95 per household, grants access to opening night and all virtual events. Tickets to opening night are also available for $30. Tickets can be purchased at stljewishbookfestival.org. Attendees are invited to purchase books at mainstreetbooks.net.
29TH ANNUAL WHITAKER ST. LOUIS INTERNATIONAL FILM FESTIVAL
Nov. 5 to 22
Cinema St. Louis, partnering with Eventive, raises the virtual curtains on its annual international film festival, introducing viewers at home to the finest in world cinema, including films, documentaries, shorts and American indies.
Opening night, a free livestreamed event, will share comedian Dave Chappelle's performance in response to the killing of George Floyd, with a live conversation between Chappelle and his Oscar-winning directors, Steven Bognar and Julia Reichert. Themes for this year's extensive list of films and accompanying Q&As, which will be streamed online, include environmental issues, human rights, Race in America and Show-Me cinema. Learn more at cinemastlouis.org.
TENNESSEE WILLIAMS FESTIVAL ST. LOUIS: EN AVANT!
Nov. 5 to 15
Broadcasting on Classic 107.3, the Tennessee Williams Festival St. Louis hits airwaves to introduce (or reacquaint) listeners with the famed author's most renowned and personal play, "The Glass Menagerie." The St. Louis-based masterpiece examines the narrator's youthful devotion to his sister, which conflicts with his creative passions, as he seeks to escape the Gateway to the West for good.
Featuring three main performances and two different one-man performances, the festival's theme, based on the author's signature catchphrase ("En evant!"), evokes a strength found through fragility and the power to always move onward. For a full schedule of the festival and additional information, visit twstl.org. Listen in to performances and more at twstl.org and classic1073.org.
25TH ANNUAL ST. LOUIS JEWISH FILM FESTIVAL
Nov. 9 to 15
The Jewish Community Center shines a spotlight on 12 documentary and narrative feature films from around the world during its annual St. Louis Jewish Film Festival. Join in from the comforts of your own couch by turning on the TV or computer to watch features originating from France, Germany, Israel, Poland, the U.S. and Uzbekistan.
Expect many filmmakers to appear for interactive film discussions and a special focus on music and Broadway in this year's selections, such as in Fiddler: Miracle of Miracles, which talks about the worldwide influence of the famed musical. Find the complete list of films and discussions, plus ticket information, at stljewishfilmfestival.org.
Stay up-to-date on what's happening
Receive the latest in local entertainment news in your inbox weekly!