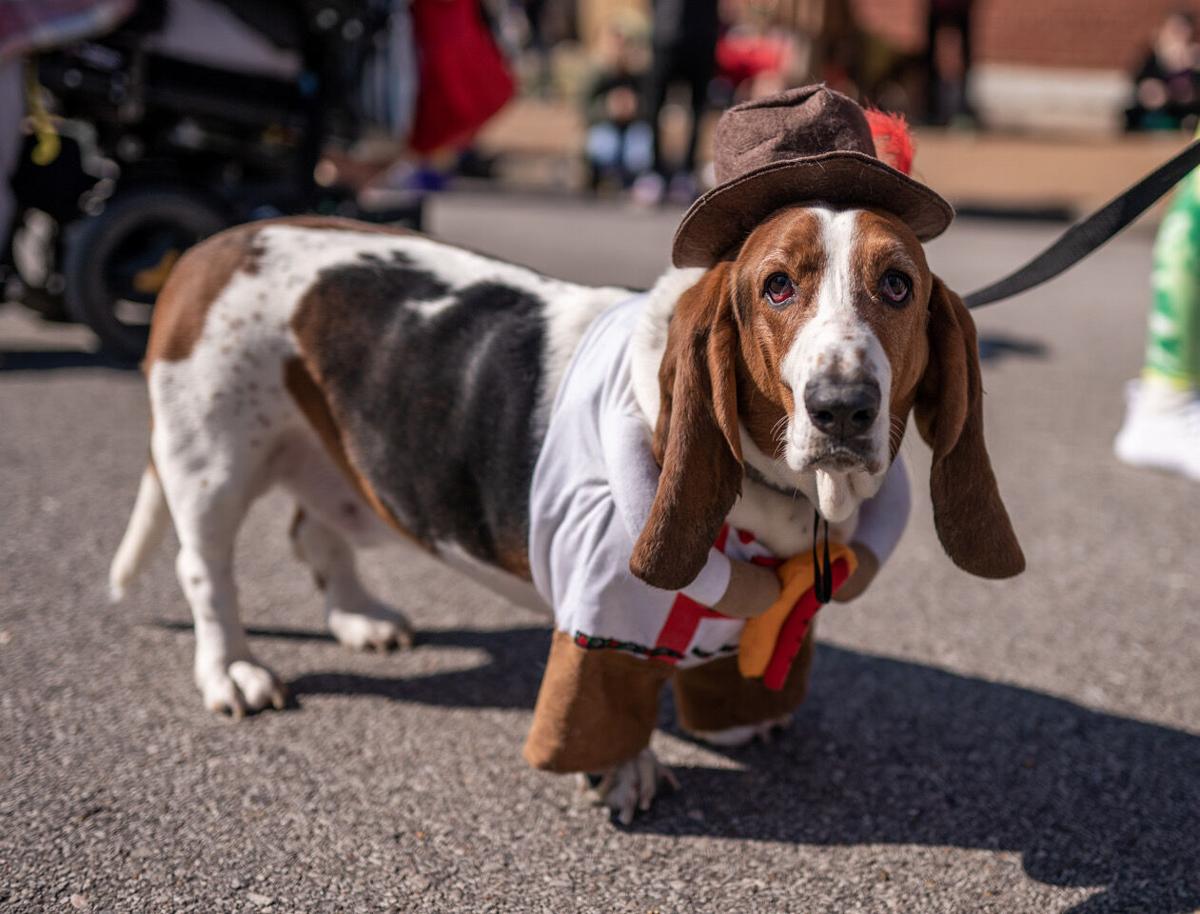 Mardi Gras remains a day of revelry in spite of the ongoing public health crisis – and, right here in St. Louis, home to one of the largest Mardi Gras fête in the U.S. – you can safely take part in various celebrations. 
MARDI GRAS SAFE AT HOME BOX - Feb. 8 through Feb. 12
Mardi Gras, Inc. is offering a Mardi Gras Safe at Home Box with entries for big prizes, sold through its website. Those who buy the party box, which includes items such as a Soulard Food Voucher and a 12-pack of Bud Light Seltzer, can enter for a chance to win the Mardi Gras Party of a Lifetime, an experience on the parade route in 2022. Box orders may be picked up at Randall's Wines & Spirits daily from 3 p.m. to 7 p.m., Feb. 8 through Feb. 12.
FEAST BOURBON STREET BASH – Feb. 11
Feast Magazine invites you to join its at-home celebration of Mardi Gras on Feb. 11 at 7 p.m. Purchase the Bourbon Street Bash kit for $42, and receive a cocktail kit, hurricane glass, recipe cards, festive beads and additional goodies. Plus, gain exclusive access to a Cajun cooking and cocktail demo hosted by Feast publisher Cat Neville, alongside local restaurateurs.
SISTER CITIES CAJUN VIRTUAL COOKING CLASS WITH YELP ELITE SQUAD – Feb. 11
Purchase a themed cooking kit from Sister Cities Cajun and join the restaurant in a Zoom cooking class on Feb. 11 from 7 to 8 p.m. Learn how to make three festive dishes from the comfort of your own kitchen, including barbecue shrimp, dirty rice and blackened fish. The kit costs $10 and includes most ingredients, with a detailed list available online.
BUD LIGHT DERBY DAY FEATURING THE TITO'S WEINER DOG, DERBY - Feb. 13
Join the dashing Dachshund, Derby of Tito's Handmade Vodka, on Feb. 13 at 2 p.m. via Facebook Live to witness man's best friend race for the title of fastest dog in town. Bonus: You can register your own pup for a chance to win a spot at the Canine 1 Racing's Grand Prix Championship.
FOX PARK WALKING PARADE MARDI GRAS 2021 - Feb. 13
On Feb. 13, Fox Park Neighborhood invites its residents and their friends to enjoy Carnival from their stoops and in the street in a safe – and spaced out – celebration. From 9 to 10:30 a.m., take to your front steps and enjoy "stoopin' with your neighbors," followed by a 1.3-mile walking parade, which takes place starting at the Fox Park Pavilion at 11 a.m.
MISSOURI LOTTERY VIRTUAL RUN FOR YOUR BEADS – through Feb. 13
Missouri Lottery is hosting its annual marathon virtually, now through Feb. 13. Traditionally, the 5K run comes complete with beer, beads and hurricanes, and this year still promises plenty of swag, including scratch-off tickets, a commemorative race T-shirt and more. Choose the place and time of your marathon between now and Feb. 13, then self-submit results, along with entries for the most creative route and costume, for a chance to win the grand prize of $50 in Missouri Lottery tickets.
VIRTUAL PURINA PET PARADE – through Feb. 16
Vote for your favorite pet contestant now through Feb. 9 in the virtual Purina Pet Parade at stltoday.com/pardipaws. Purina has offered to donate $1 per vote, or up to $10,000, to Open Door Animal Sanctuary. Celebrity judging takes place on Feb. 16, better known as Fat Tuesday, so tune in via Facebook Live to find out which Mardi Paw-ty costumes steal the show.