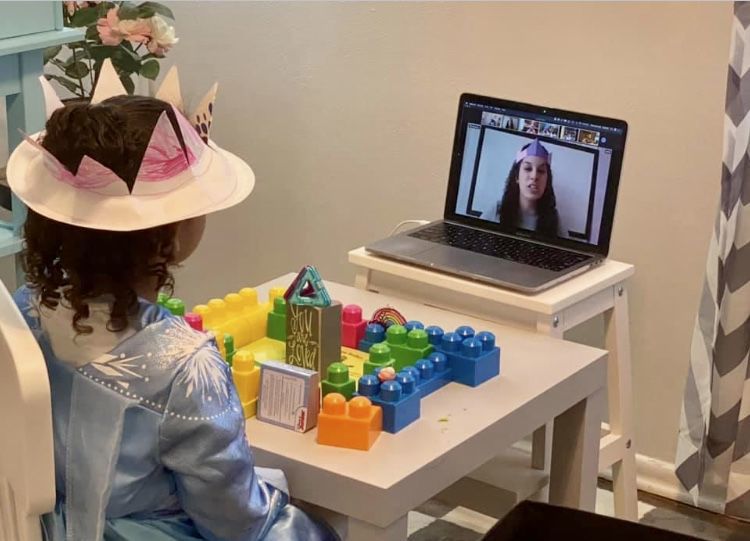 Don't count out summer camps in 2020. According to a couple virtual camp resources, Blueprint4Summer and e-volvedLIFE, there's still hope that kids can experience camp-like activities this season.
In a press release, Blueprint4Summer characterizes itself as "St. Louis' most comprehensive summer camp database that's completely free to use." Calling summer camp "a critical tool to spark creative pursuits and prevent summer learning loss for students," that release continues: "After the COVID-19 public health crisis disrupted the school year, camps have an even more critical role in summer 2020 – as well as several unknowns to manage."
In a 35-page full-color report, Blueprint4Summer surveyed more than 550 area families with children 3 to 18 years old to better understand those families' needs and hopes for the coming season.
According to the release, those families indicated a preference for nonvirtual camp with proper COVID-19 precautions; expressed confusion about virtual camp, as well as the expectation that virtual camp would cost less than nonvirtual camp; and conveyed weariness about stay-at-home orders, as well as worry about an absence of options.
Blueprint4Summer's website catalogs area camp sessions, seeking "to spark creativity, build upon education and prepare for career success," according to the release. Visitors to the website can search camp sessions in nine categories of interest: academics, the arts, cooking, dance, drama, music, nature, sports and STEM (science, technology, engineering and mathematics) education.
The newer of the two digital initiatives, e-volvedLIFE, bloomed recently from a partnership between a pair of metro area entrepreneurs and mothers, Debra Bryant and Nichole Antoine, and is supported by behavioral technicians, teachers, parents and others. Both Bryant and Antoine are certified through Littleton, Colorado's Behavior Analyst Certification Board.
According to the e-volvedLIFE website, Bryant and Antoine previously used videoconferencing to serve the health care needs of children, including children with autism.
"In response to the COVID-19 crisis," the website continues, "the team was forced to look for new and innovative ways to keep kids engaged and learning."
In an effort to "to provide people with immersive experiences and opportunities to connect," e-volvedLIFE has organized a few different e-camps for kids ages 3 to 10 using Zoom video conferencing services. At post time, e-volvedLIFE offers multiple sessions of two virtual camps themed "Art: Express Yourself!" and "Fantasy: Into the Unknown."
Classes generally last two hours across five sessions, for a total of 10 hours of camp. Parents and guardians must pay $50 for their camper to participate, but there is a discount for siblings, according to the website. Metro area campers can get a "camp kit" delivered to them via contactless drop off or delivery. Sign up online here.
Stay up-to-date on what's happening
Receive the latest in local entertainment news in your inbox weekly!