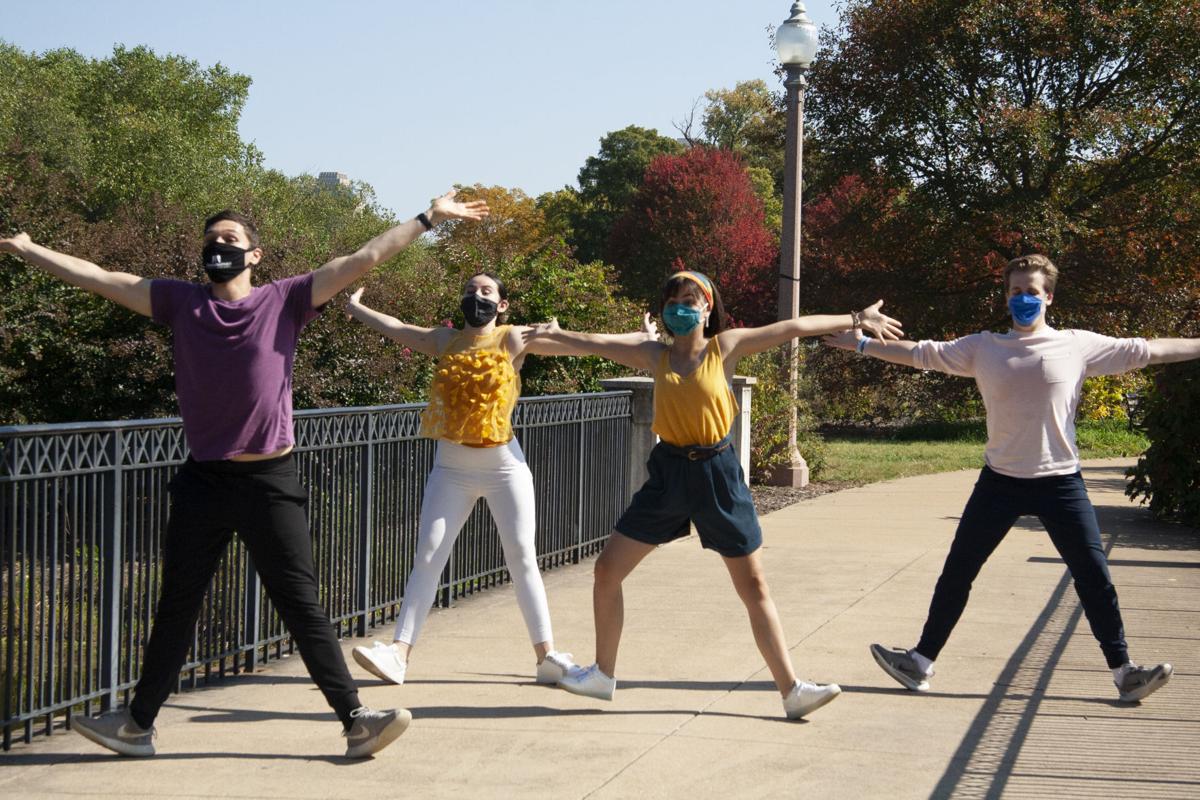 Though challenges arise, Variety the Children's Charity of St. Louis continues to empower children with special needs through performing arts and by providing access to medical equipment and therapy services.
Even as Variety cancelled its huge fall production of "The Music Man," the organization found inspiration with a new show, aptly named "Light the Lights."
"During this pandemic, the hardest hit of all the arts is musical theatre, with singers projecting, orchestras blowing horns and actors trying to do a love scene without touching," says CEO Jan Albus, who also serves as executive producer of the new production. "Variety Theatre gave up its dream for 'The Music Man' this fall but accepted the opportunity and challenge of a new way to be with you, [the audience]. We hope that everyone enjoys what 'Light the Lights' brings in this time of uncertainty."
The Variety Theatre program is just one of the ways in which this nonprofit works with people with various abilities to provide opportunities for socialization and artistic expression, new skills, independence and higher self-esteem. At first, the decision to ditch "The Music Man" felt like a great loss to Variety and its community.
"When the no-go announcement came, the children were devastated," Albus shares. "Weeks of rehearsal were abandoned and forgotten. The nation reeled with more and more shutdowns. The children never gave up hope. They were so motivated and bonded with each other that 'cancellation' was not in their vocabulary."
Encouragement came in the form of a special video, sent to the children from Ali Stroker, the first person who uses a wheelchair to win a coveted Tony award. Albus, directors Lara Teeter and Drew Humphrey, and musical director Marc Schapman wanted to give the children a much-deserved opportunity to perform.
The notion for a virtual production stemmed from a three-week program called CURTAIN UP, which had enabled the child performers chosen for Variety's original fall production to prepare for "The Music Man." All activities and socialization occurred via Zoom video conferencing. CURTAIN UP's directors, Humphrey and Dena DiGiacento, compiled the Zoom videos into a film presented at a drive-in movie for the children and their families to enjoy.
"Light the Lights" will follow a similar format. It will combine a variety of performances and backstage interviews and star some of St. Louis' most respected performers alongside local children and teens, producing a free, one-hour virtual musical.
"Once the project was announced, 29 professional actors responded to donate their time, and countless others stepped up for the cause," Albus says. Other supporters include the American Federation of Musicians, Disney Theatrical Productions, Music Theatre International, Webster Conservatory of Theatre Arts and TPi.
"Even though the headliner is formidable each year, the children are the real stars of the event," Albus adds. "'Light the Lights' is an innovative way of using the virtual platform to tell a story. And that story belongs to the children, who never gave up hope, as well as to those that support their tenacity, perseverance and dedication to theatre."
Tune in Nov. 16 (or through Nov. 19) at 7 p.m. by registering for a video link and updates at varietystl.org/LTL.
Stay up-to-date on what's happening
Receive the latest in local entertainment news in your inbox weekly!