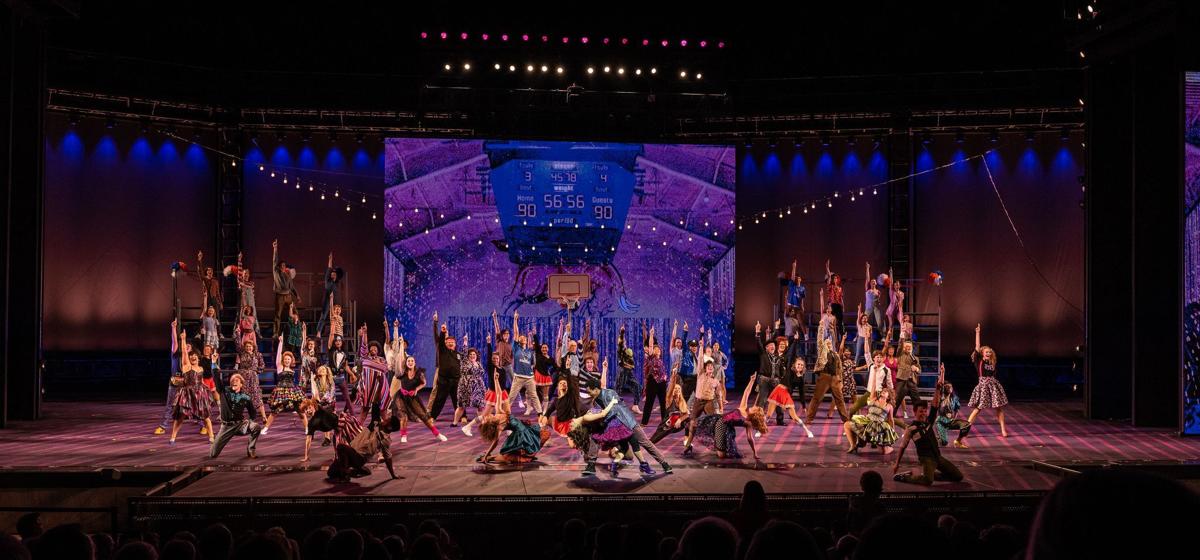 When The Muny (formally the Municipal Theatre Association of St. Louis, of course) moved its entire 2020 season to 2021 due to COVID-19, a void was created for its 102nd year of shows normally performed in the amphitheater in Forest Park. Luckily, Mike Isaacson, The Muny's artistic director and executive producer, and Denny Reagan, its president/CEO, with creative input from many others, assembled an online season of sorts to fill that void.
The first portion of the 10-week season, Muny Magic in Your Home, was streamcast from June 15 through July 18, featuring exclusive footage of The Muny's concert series, Muny Magic at The Sheldon. The weekly concerts, streamcast on Mondays and reshown on Thursdays, featured Tony-winning actress Beth Leavel, A Night With the Buddy Holly Boys, Our Leading Ladies, Our Leading Men, singer/actress Mikaela Bennett and St. Louis native Alex Prakken.
Now it's time for even more variety. For five weeks beginning Monday, July 20, The Muny will present The Muny Summer 2020 Variety Hour Live! Each 60-minute show will be streamcast at 8:15 p.m. on Mondays and then shown again at 8:15 p.m. on Thursdays, the traditional starting time at the outdoor Muny.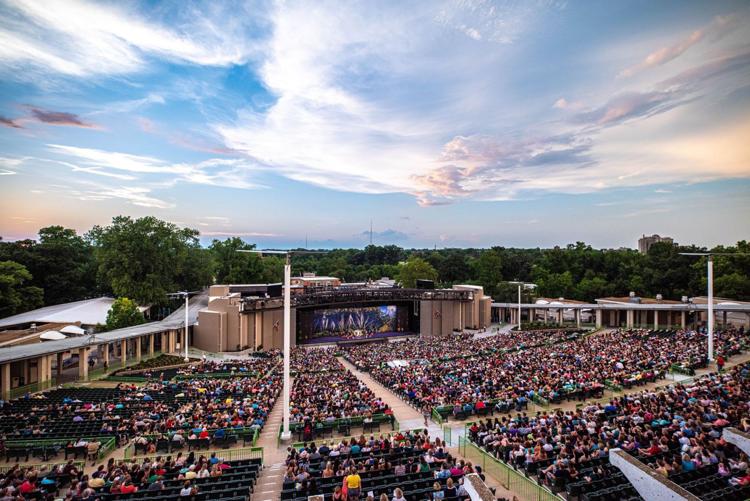 "We were really asking ourselves back in May, 'What could we do?'" Isaacson says. "Not doing anything never was a choice for us. When we announced postponement [of the 2020 season], there was true sadness by people, so we thought of what might be possible."
For The Muny's 23,000 season subscribers and others, Isaacson says: "I didn't feel right to be an institution [in the community] and just walk away. It was just a question of what was right and what reflected this moment, what people need and what we could do.
"As we were looking at the online idea, I thought, 'Everything old is new again. Every summer [in the '60s and '70s], there used to be quirky, weird variety shows. We knew that the cornerstone had to be getting the ability to show Muny production scenes. We spent months working with everybody – unions, rights-holders – so they relieved us of restrictions for this event only. Everyone liked the idea."
The Muny's five weekly variety shows each will include songs and dances created via video by Muny artists from around the country; famous musical theater duets performed by real-life Muny couples; dance pieces created and filmed at The Muny; performances by Muny kids and teens; a live vocal performance by a Muny artist; behind-the-scenes stories about what's happening at The Muny; a comic, Muny-themed game show featuring Muny stars; and cast reunion singalongs.
The first show, which airs Monday, July 20, and Thursday, July 23, opens with a live performance by veteran Muny and Broadway performer and St. Louisan Ken Page, followed by Jen Cody and Hunter Foster performing a duet. The production's opening overture will be the first song from The Little Mermaid.
The cornerstone of the variety series will feature archived clips from Muny productions of the past seven seasons, including Oklahoma!, South Pacific, Jersey Boys, Spamalot, All Shook Up, The Wiz, Annie, The Music Man and others. "Even though we can't be together in Forest Park," Reagan says, "we hope this free program brings audiences a slice of Muny joy. We are proud to give them a season the best way we can right now."
St. Louis' World Wide Technology serves as head sponsor for The Muny's variety series, in addition to five other individual show sponsors. The Muny is paying all contributing artists for their efforts.
"It's important to do this live," Isaacson says. "There's a feeling we have with 10,000 people [at a normal Muny performance] that we can't do right now. It's painful. My hope is that people will watch this and imagine that they are there with us and surrounded by an incredible community, and see what we've experienced in the past with light and joy."
Municipal Theatre Association of St. Louis, 1 Theatre Drive, St. Louis, 314-361-1900, muny.org
Stay up-to-date on what's happening
Receive the latest in local entertainment news in your inbox weekly!