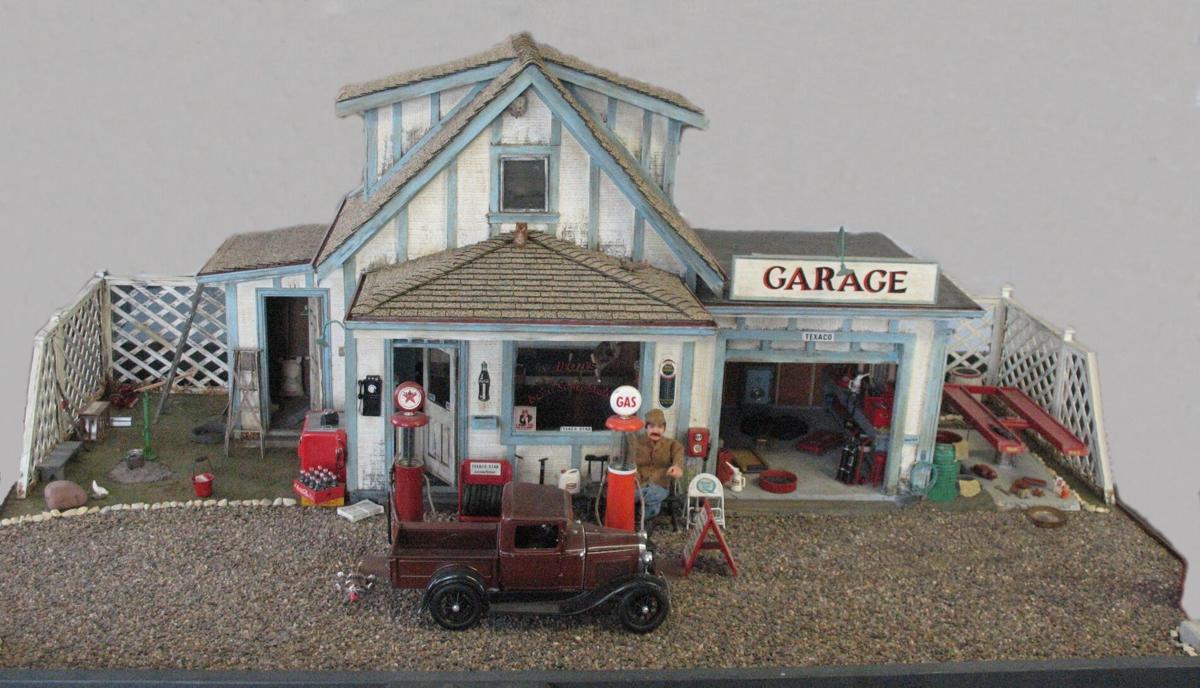 Despite the increasing popularity of so-called tiny houses since the Great Recession, those quasi-Thoreauvian abodes can scarcely hold a candle – let alone a casement window – to the structures showcased by the Miniature Museum of Greater St. Louis.
Staffed solely by volunteers, that sui generis gem occupies a two-story brick building across the street from a full-size St. Louis landmark, the Bevo Mill, which now houses event venue Das Bevo). Currently celebrating its 20th anniversary, the museum, which technically launched in 1989, welcomes nonmembers Fridays through Sundays for a nominal admission fee.
"We have so many structures in our museum that I have no idea how many," confesses Fay Zerbolio, who liaises for the museum. "We have two floors full of dollhouses and other structures … Doing a rough count in my head, we have about 17 or 18 on the first floor, and about 38 on the second floor. … We also have display cabinets featuring dolls, furniture and military miniatures."
According to various citations on its website, the museum, over time, has received donations not only from metro area 3D miniaturists but also from enthusiasts in Arkansas, Illinois, Indiana, Kansas, Kentucky and Texas, with dolls from contributors as far afield as California and Amsterdam.
The website spotlights tiny simulacra of two- and and even three-story abodes, an Old West general store and a red clapboard barn, the impishly named Granny's Wee Doll Repair and a mouse house complete with rodent residents and a cheesy larder.
Also displayed there are an old-fashioned service station and (shades of Archie, Betty and Veronica!) an ice cream parlor, Native American tepees and a Roma caravan, and a single-level shopping center and a palatial study – as well as a horse-drawn New Orleans cortège.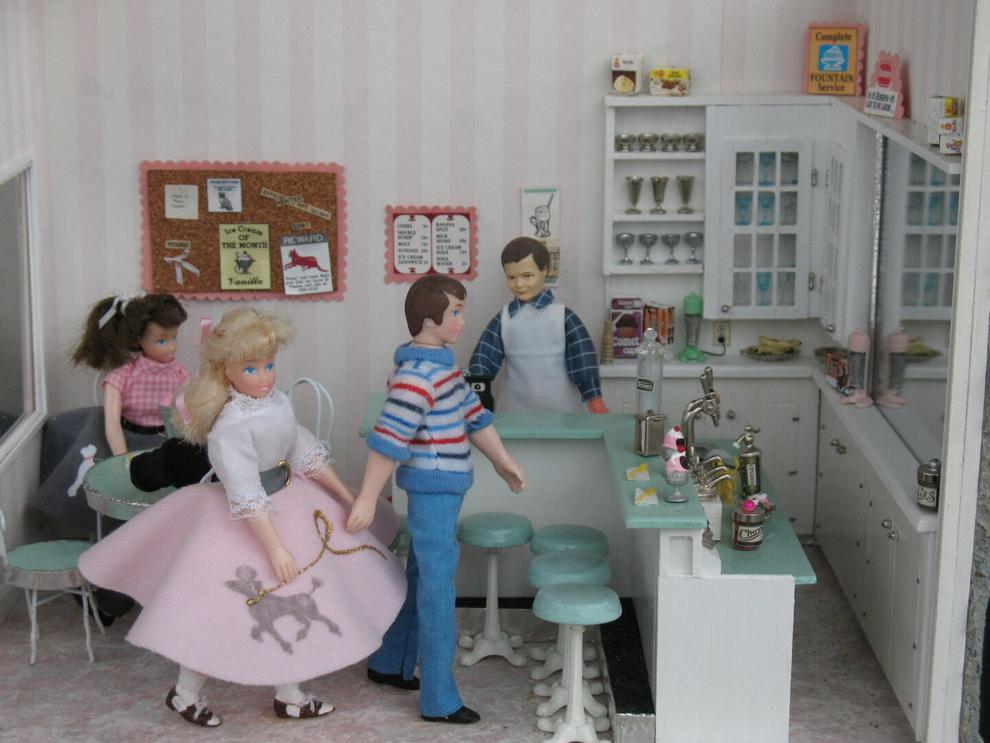 Marquee pieces include miniatures of August Busch Sr.'s much-loved mill itself, on loan from the Carondelet Historical Society, and downtown St. Louis' Old Cathedral (formally the Basilica of Saint Louis, King of France).
Website background on the latter describes it as a 1975 labor of love from a local dentist, Dr. Richard Wunderlich, and suggests what a maximized effort miniaturizing can entail.
"This replica was constructed by hand on a scale of ⅜ inch to the foot, taking approximately 3,800 hours," that background states. "Dr. Wunderlich incorporated such items as golf tees, hypodermic needles, tongue depressors, wooden applicators, dental burs, antique buttons, pill bottles, Christmas decorations and other everyday items."
For those still haunted by childhood disasters involving Aurora Plastics Corp. models, Zerbolio has both good news and bad. "We have all scales on display in the museum," she notes, adding that most creators miniaturize at an inch per foot – but also adding that some microminis can go below a quarter of an inch per foot.
And what does creating miniatures like those on display at the museum demand?
"Patience!" Zerbolio proclaims, continuing that creators "need different tools for building- and furniture-making than making dolls, food or landscaping. There are so many techniques used using different materials."
Because of the manifold variables involved in miniaturizing, Zerbolio declines even to speculate on specifics. "I don't know how long the dollhouse-makers of the dollhouses in the museum took to create their dollhouses," she says. "It depends on the amount of time spent at any one time. For the smaller dollhouses, probably months, and on the large ones, years."
However, Zerbolio sketches her own labors in the area, details about and images of which appear online at fayzerplace.homestead.com/dollhouse.html: "I myself took 19 years to get my large dollhouse out of the basement and into the living room because I worked on it in fits and starts – probably for a week, then didn't work on it for a year."
The museum's website, finally, notes that it always welcomes new members, with membership at six different levels ranging from students ($15) to benefactors ($500).
Membership confers free admission, a subscription to the museum's quarterly newsletter, a 10 percent discount in the museum's gift shop, exclusive previews of exhibitions, invitations to special events and use of the museum's library.
Miniature Museum of Greater St. Louis, 4746 Gravois Ave., St. Louis, 314-832-7790, miniaturemuseum.org