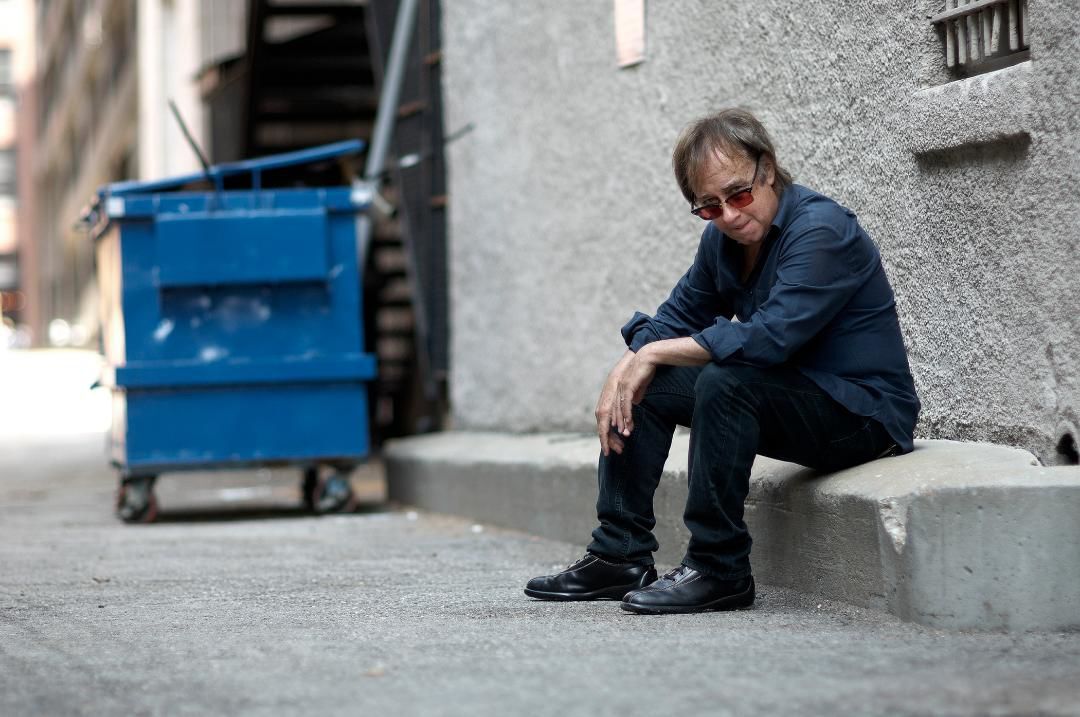 Play: Sex, Drugs, Rock & Roll
Company: The Midnight Company
Venue: Kranzberg Black Box Theatre, Kranzberg Arts Center, 501 North Grand Blvd.
Dates: Nov. 5-8
Tickets: $20; metrotix.com
Story: A barebones set serves as background for a series of monologues delivered by a coterie of mostly unsavory types. We're introduced first to a genial homeless man, and from there, our adventures devolve as we listen to a vapid Hollywood producer, an over-the- hill rock star, a ridiculous self-help guru, a redneck beer-guzzler and numerous others who spend most of their time talking at us, not to us and certainly not with us.
Highlights: That's easy enough. After seven months of pandemic-induced theater closings, The Midnight Company's crisp, committed dive into the intense world of playwright Eric Bogosian's 1990 work, Sex, Drugs, Rock & Roll, is a refreshing reminder of what the pre-COVID-19 world was like, at least in the theater.
Other Info: Company artistic director Joe Hanrahan, who stars in this one-man exercise in modern existentialism, went to painstaking lengths on opening night to thank the people and organizations responsible for what he calls "the first approved indoor arts event in the city" since last March.
That list includes certification through Missouri ArtSafe, a program led by the Missouri Arts Council, as Hanrahan notes in the show's news release. He also notes in the release that guidelines "developed alongside the Kranzberg Arts Foundation and approved by the City of St. Louis will be in place and made publicly available on The Midnight Company's website."
Chris Hansen, executive director of the Kranzberg Arts Foundation, says "We've taken steps to help everyone, cast, crew and guests, stay as safe as possible through extensive vetting and working alongside our public health officials."
Reserved-only seating is capped at 20 audience members per performance. Approximately 18 people attended the one-act show's first production, including three crew members and the work's director, John Wolbers. Everyone wore masks, temperatures were taken at the entrance, seats were six feet apart and reservations were confirmed via mobile phone.
Bogosian's monologues have been updated and localized to St. Louis considerably by Hanrahan in many cases, helping keep the 30-year-old production sound topical. Candidly, though, the best or at least the most appealing character is the introductory one, an affable homeless man who ambles through a city's streets searching for bottles and cans to take to the local recycling center.
He's content, he tells us, eating egg salad sandwiches, smoking cigarettes and reading the newspaper on some park bench. He likes his coffee, too, but at $3 a cup, it's getting to be too extravagant for him. Still, immersed in his frayed, ragged coat, he keeps an upbeat attitude and happily welcomes us for some well-earned reflections on life.
After that, Bogosian and actor Hanrahan fill the time with a number of monologues by self-absorbed, shallow types who are big on self-gratification and are fervent devotees of materialism. Hanrahan imbues each character with a distinctive voice and mannerisms, gliding seemingly effortlessly with the barest interludes between monologues.
He goes to the coat rack at the back of the set to adorn various characters with a modicum of attire to identify each one. Then, he utilizes a desk or a lawn chair and even a seat where he becomes an audience member questioning the theatrics from behind his mask, effectively socially distanced from others as well.
Of course, most of these characters are clueless about the plight of anyone beyond their world of white privilege. This is adroitly noted in the charity of choice by two different characters who are intrigued with people indigenous to the Amazon rainforest for their token attempt at 'sharing the wealth.' Hanrahan's perceptive interpretation of their guilelessness is all the more telling.
Wolbers directs the performance with polish and his usual predilection for details, and he adds a foot-tapping "greatest hits" soundtrack including the likes of Bob Dylan, the Rolling Stones, Janis Joplin, Jefferson Airplane, The Doors, ELO and others from rock's halcyon days. Tony Anselmo's lighting design tellingly complements the performance.
Over the last couple of decades Hanrahan has honed his craft in one-man shows and does this physically and intellectually demanding work as well as anyone you'll see on a local stage.
Several years ago he performed this same play, but this time around he and his colleagues have jumped through considerable hoops to offer patrons 75 minutes of a carefully crafted, knowing look at the mostly seedy characters who permeate this wide-eyed observation of 21st century America.
Stay up-to-date on what's happening
Receive the latest in local entertainment news in your inbox weekly!