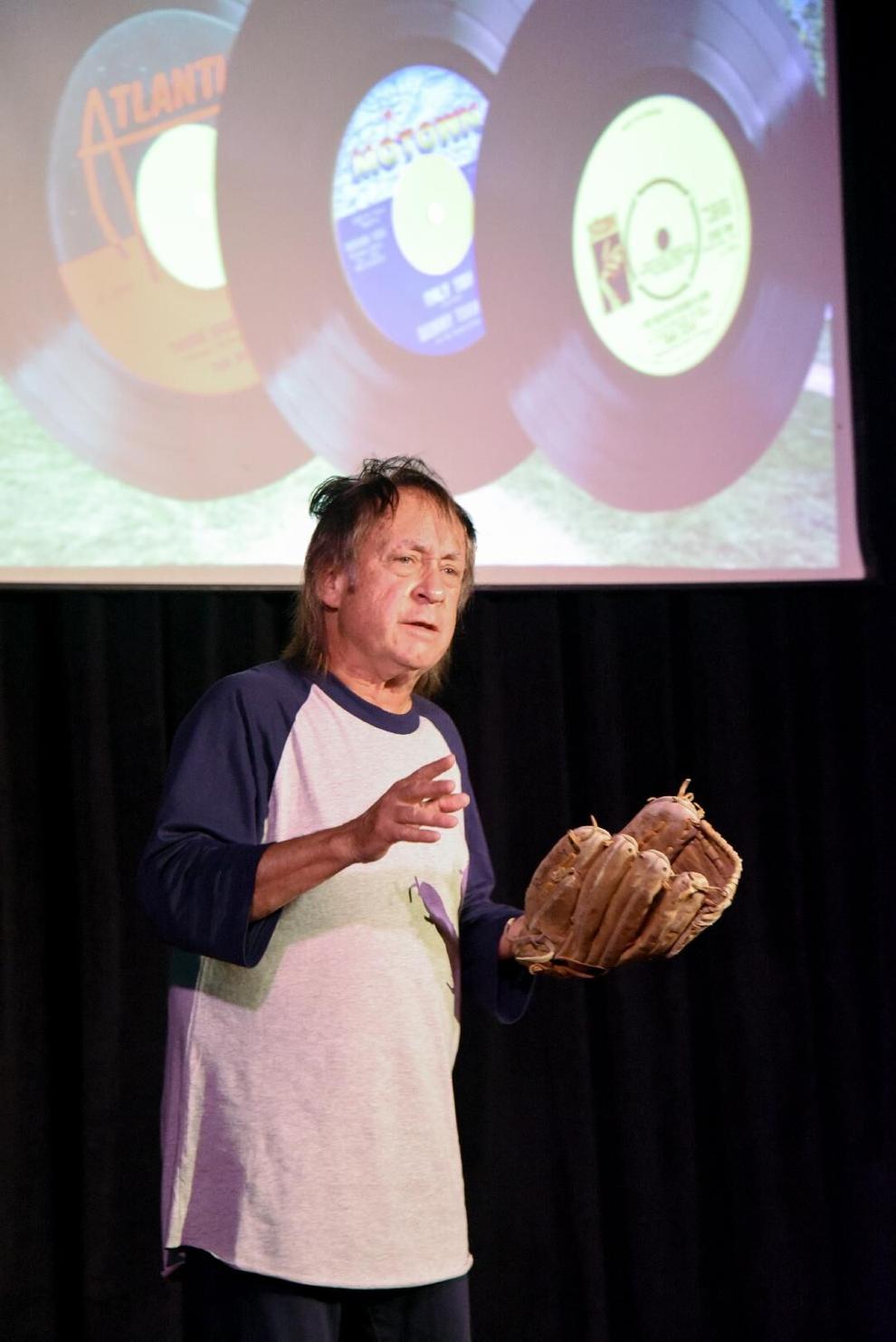 Play: Now Playing Third Base for the St. Louis Cardinals ... Bond, James Bond
Company: The Midnight Company
Venue: The Chapel, 6238 Alexander Drive
Dates: July 15 through 18 and July 22 through 25
Tickets: $20, metrotix.com
Highlights: The Midnight Company founder and artistic director Joe Hanrahan reprises his role as the narrator of this engaging and absorbing yarn, which mirrors a previous era with the present in journalistic but not always flattering ways, blending the histories of baseball, movies, racism and theater together into one intriguing tale.
Story: It's 1964 and several boys are getting ready to play another baseball game on a St. Louis summer's day. The St. Louis Cardinals are in the middle of a pennant race, a year after a close second-place finish to the Los Angeles Dodgers in 1963 and 18 years after their last World Series triumph.
This group of boys loves baseball and the Cardinals. They also like the music of a new British band called The Beatles. And then there's that fledgling sensation at the box office, an English spy known as "Bond, James Bond," created by British World War II veteran Ian Fleming.
After the success of the first Bond adaptation, Dr. No, Bond has returned to the cinema in From Russia, With Love. A lad named Danny has arrived tardily at the sandlot but immediately engages his friends in a lengthy, play-by-play description of this film, which he saw the night before at the Maplewood cinema.
Looking back on that summer, our host recalls not only the games and the movies but also the rampant segregation between races, exemplified not only in St. Louis but also in Florida, where the Cardinals had spring training and where The Beatles played a concert in Jacksonville.
He also sprinkles in observations about theater because, after all, isn't Danny performing for his friends, who listen raptly to his story about the suave secret agent on the silver screen?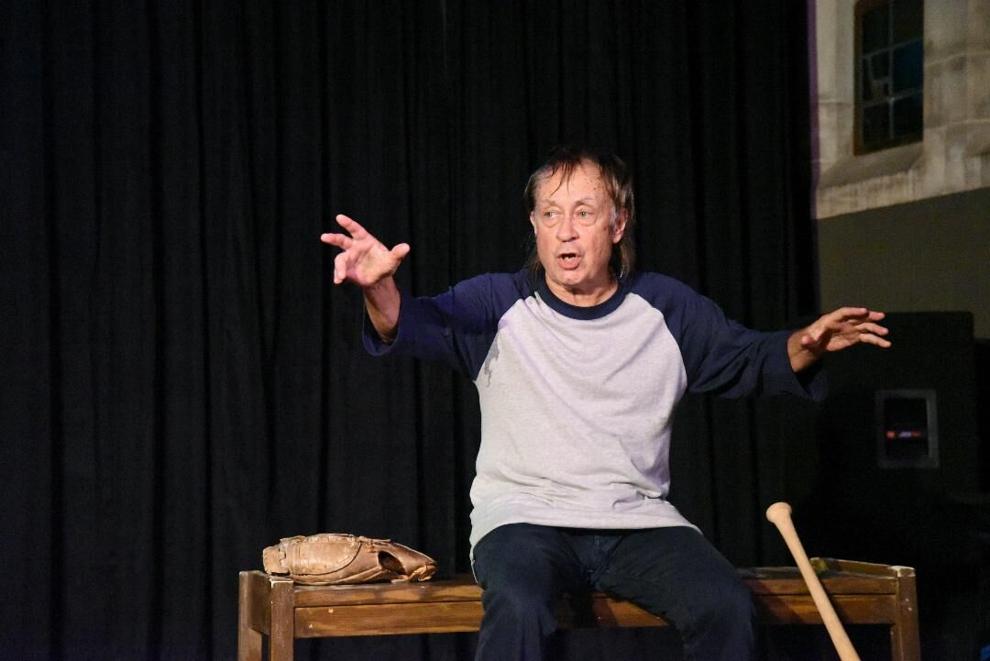 Other Info: The newly remodeled exterior of The Chapel, where Bond is being performed, has further enhanced the attractiveness of the building's architecture and landscaping. Inside, The Chapel's lobby serves as the showplace for a delightful Cardinals baseball memorabilia exhibit curated by George Venegoni, a retired St. Louis police detective, former classmate of Hanrahan's at McBride High School and fellow passionate devotee of fabled Abner Doubleday's mythical creation.
Playwright Hanrahan has lengthened Bond from its original, 60-minute showing at The St. Lou Fringe Festival in 2018 to a 75-minute performance for audiences at The Chapel, where seats are arranged in pods to follow pandemic protocols.
The play also includes a brief history of one-person shows, such as Hal Holbrook as Mark Twain and Julie Harris as Emily Dickinson. We see glimpses of each in Michael B. Perkins' video design, which incorporates photos throughout to help underscore reminiscences of From Russia, With Love, The Beatles, baseball players of the time and more. They're all set in the forefront of the baseball diamond which serves as Perkins' centerpiece.
Kevin Bowman's production and lighting design help accentuate the simple tools – a bench, a bat – utilized to underscore Hanrahan's affecting recollections and observations about how the Grand Old Game and the nation itself are inextricably linked, not always in a positive fashion.
For those of us who were around in 1964, the tidbits about the cast and crew of From Russia, With Love or the racism in baseball and throughout America in those days enhance our own recollections. For younger audiences, Bond suitably serves as a primer for more serious and detailed study.
At times, director Shane Signorino and Hanrahan stumble a bit in their pacing, which offsets the mood just a tad, similar to a modern-day baseball game, which can trudge along.
Nevertheless, Hanrahan captivates his audience as both the reflective narrator and the wide-eyed youth, Danny, while filling patrons in on his own experiences as a ballpark vendor in surely more colorful times before the advent of Fredbird and a smorgasbord of concessions. Following Signorino's careful guidance, Hanrahan makes Bond a rewarding and educational experience, accentuating both the good and bad of St. Louis and American history.