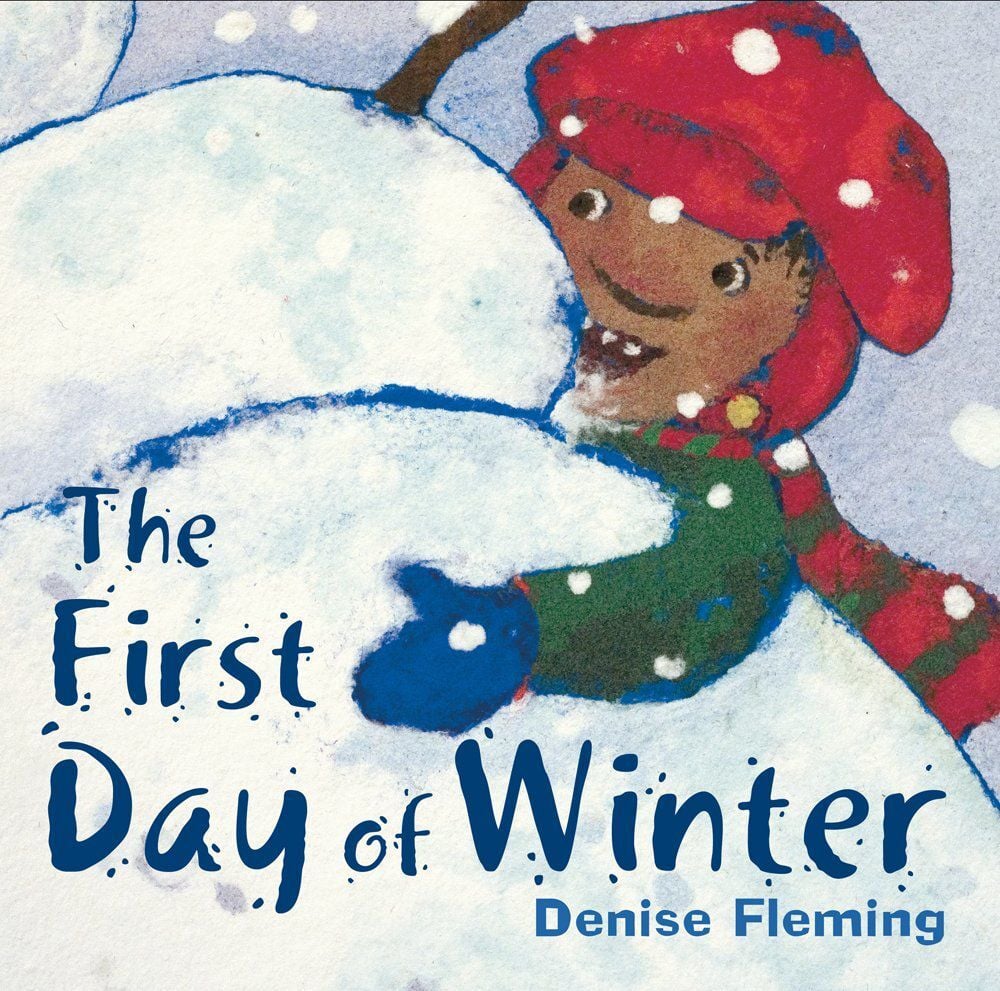 As winter draws near, Ready Readers recommends a counting book from writer/illustrator Denise Fleming to officially welcome the season. The First Day of Winter celebrates childhood and imagination, as a young boy builds a snowman in a woodland clearing.
Using the cumulative concept and pacing of that classic English carol "The 12 Days of Christmas," the snowman's tale begins, "On the first day of winter my best friend gave to me – a red cap with a gold snap."
Over the course of 10 days, assorted animals watch as the snow pile morphs into an engaging frosty friend, gaining personality (and accessories) with each visit from the boy. Bright blue mittens, striped scarves, prickly pine cones, twigs, leaves, berries, buttons and pockets filled with birdseed are added, to the delight of the foraging forest denizens, but a truly magical ending awaits readers who follow along until the very end.
Fleming's rhythmic text allows readers to "sing" the story, while her trademark handmade paper illustrations depict a snow globe sylvan tableau. She achieves deeply layered, but subtly hued, backgrounds where birds, deer, squirrels, mice, rabbits and other creatures appear at home.
Within these subdued scenes, Fleming carefully places punches of color to form the snowman's accessories. Brilliant blue mittens reach for the sky, vibrant orange berries provide a cheery smile, and a trio of rainbow-striped scarves encircle the snowman's neck.
The First Day of Winter might be requested and read again and again, combining the best elements of a seek-and-find experience and a story song, with a bit of enchantment thrown in for good measure.
Ready Readers shares the magic of books and reading with almost 10,000 underserved preschoolers in our community. Visit readyreaders.org to join in the effort to create a brighter future for our neediest children.