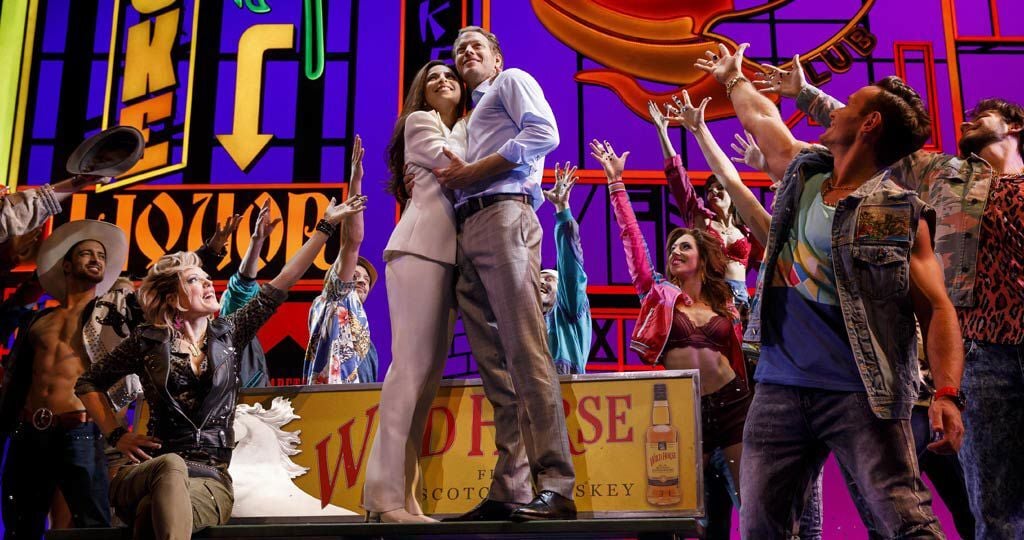 Approximately 18 months after the novel coronavirus dropped the proverbial curtain, theater has returned locally with the opening of new seasons at The Muny, The Rep, The Black Rep, STAGES and many others. Add to that growing list The Fabulous Fox Theatre, which has announced the return of huge touring productions to its expansive stage.
In September, the Fox announced its return along with a series of COVID-19 protocols to be instituted from Oct. 1 through Jan. 2 for touring shows, as well as various concerts it will host. All guests over age 11 must show proof of full COVID-19 vaccination or a negative COVID-19 test, as well as a photo ID to gain entry to the theater.
In addition, patrons must complete a brief verbal health screening at the entry and wear a mask at all times inside the theater. Children under age 12 are not required to provide proof of vaccination or a negative test but must wear a mask at all times.
Other health precautions taken by the Fox include steps to reduce harmful airborne pathogens, viruses, bacteria, mold and odor. Technology recently installed in the theater's existing HVAC systems emits ozone-free ions into the space to effectively neutralize all atoms and molecules, to ultimately provide a safer, healthier environment.
The air filtration system also has been enhanced with MERV (minimum efficiency reporting value) 13 filters, and the outdoor exchange is set to the maximum possible for each event's weather conditions. Enhanced cleaning and sanitation procedures include spraying the theater with a Total 360 Electrostatic Sprayer before each performance.
With such extensive health procedures in place, the Fox is at long last ready to present its 2021-22 Broadway series, as well as a number of other special events. This month, the theater is hosting its Fabulous Fox Ghost Tours, which explore the history of ghost sightings and unexplained occurrences reported there in its more than 90-year history. The tours are programmed with the assistance of the St. Louis Paranormal Research Society and are held at numerous times throughout the day on Saturdays and Sundays, Oct. 17, 23, 24, 30 and 31.
The U.S. Bank Broadway Series officially kicks off on Nov. 16, when Pretty Woman: The Musical begins a two-week run through Nov. 28, part of the beginning of its national tour.
Andrew Lloyd Webber's record-breaking musical Cats returns to the Fox for performances from Dec. 21 to Jan. 2.
Other shows slated for the Fox this season include presentations of The Prom (which had several St. Louis backers for its Broadway production) from Jan. 25 to Feb. 6; Tina Fey's Mean Girls from Feb. 15 to 27; the venerable My Fair Lady from March 22 to April 3; the long-awaited return of the Broadway supersmash Hamilton from April 12 to May 15; and another romp through the jungle for The Lion King from June 1 to 18.
In addition will be a series of specials, including two holiday shows, A Magical Cirque Christmas on Dec. 9 and Rudolph the Red-Nosed Reindeer the Musical on Dec. 17 and 18. The Fox also is the site for the 35th anniversary tour of Mannheim Steamroller and its signature holiday music on Dec. 20.
The 25th-anniversary tour of Riverdance comes to the Fox for performances from March 11 to 13, following a presentation of Roald Dahl's Charlie and the Chocolate Factory from March 8 to 10. The ever-popular Hairspray will be performed from April 5 to 9 at the Fox, reuniting Broadway's creative team led by director Jack O'Brien and choreographer Jerry Mitchell.
In a news release, the Fox stated that all single-ticket holders and Broadway series subscribers have options ranging from exchanges to refunds should they elect not to attend a performance. Single tickets for 10 of the Broadway shows are now on sale.
Visit fabulousfox.com for more information.