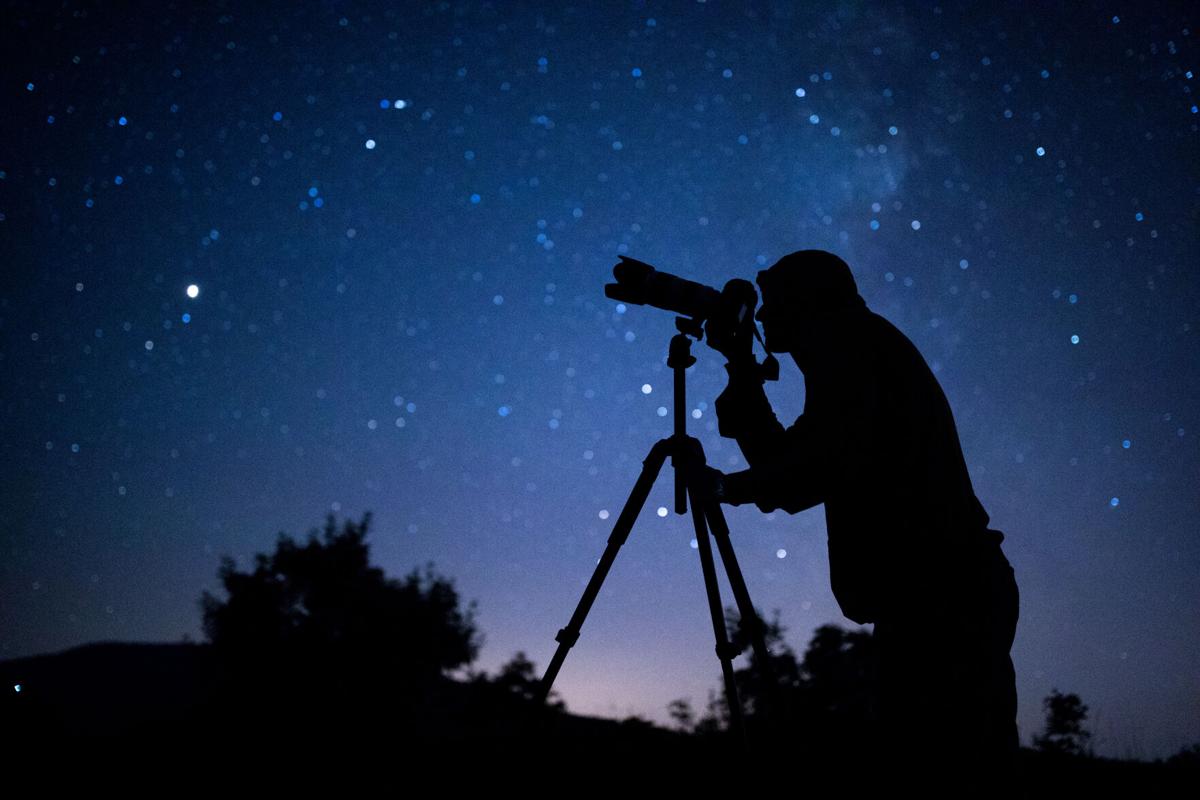 There's no better way to cap a perfect summer day than by turning your gaze to the stars. Thankfully, the metro area has what you need to take a sightseeing tour of our galaxy – and beyond.
From tips and best practices to handy tools and great spots to set up shop, here's your guide to everything you need to know about stargazing locally.
Before you get started, whether as an astronomy amateur or a seasoned pro, every stargazer needs to keep in mind a few key tips.
"The farther you are away from city lights, the better," says Jim Small, president of the St. Louis Astronomical Society. "You also want clear skies in general, but beyond that, it also makes a difference whether the air is really turbulent."
Small likens air turbulence to the heat waves that radiate off a road. The more turbulent the air, the more difficult stargazing can be. But this isn't the only factor worth considering. Small recommends a handy forecasting tool called the Clear Sky Chart – a website that helps astronomers determine how cloudy or clear the sky will be in their celestial neck of the woods within a few days.
Stargazers can use the tool to determine four different astronomical variables: transparency, seeing, cloud cover and darkness. Transparency indicates how transparent the atmosphere is at any given time; seeing indicates the sharpness of a telescopic image; cloud cover indicates how cloudy the area is at a given time; and darkness shows how dark the sky will be (assuming no light pollution and a clear sky).
In the metro area, stargazers can use both the Danville Conservation Area chart and the Council Bluffs Recreational Area chart.
With the basics squared away, your next step is to obtain the right tools.
"Your first investment should be a decent pair of binoculars," Small says. "You can spend $25; you can spend $500. But it's more the size that matters."
Small recommends a pair of full-size binoculars to get the job done, ideally "10x50," which view an object 10 times closer than the naked eye and which feature a 50-millimeter objective lens that can be easily held by hand. Anything bigger, and you'll likely need a tripod to steady the binoculars.
The best part? Local residents don't even need to purchase their own pair.
"If you check with any of the libraries in the area, we developed a program starting in 2014 where you can go to the library to check out a telescope or a pair of binoculars," says Small, who points out that there are almost 200 telescopes available in St. Louis city and county libraries, as well as other locations hereabouts.
Beyond that, for the best stargazing spots in the area, check out this list of dark sky locations selected by the SLAS to make the most of your stargazing experience. A few recommendations from that list include:
Brommelsiek Park. This St. Charles County park was constructed specifically for astronomical purposes. Check it out during public stargazing viewings hosted every Friday night – beginning at dusk – at the Astronomy Viewing Area.
Dr. Edmund A. Babler Memorial State Park. Whether hiking or camping, don't miss an evening among the stars at this popular park.
Washington State Park. After you've had the chance to check out the awe-inspiring petroglyph sites at this park, make sure to stick around for a celestial lightshow beneath the night sky.
Danville Conservation Area. Best known as a prime location for photographers looking to capture the stars, this conservation area lies roughly 75 miles west of Ladue, in Montgomery County.
Finally, astronomy aficionados, keep an eye not only on the stars but also on the calendar so you don't miss year-round events hosted by the SLAS!
St. Louis Astronomical Society, slasonline.org