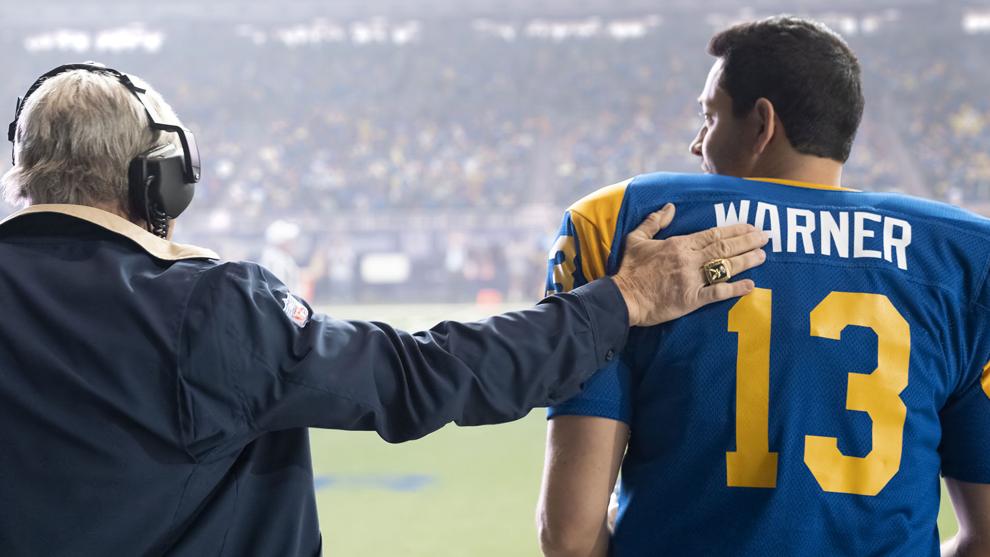 When it was happening, we all said it: "This should be a movie." Now it is.
"American Underdog" was released in theaters Dec. 25. It's the football story of legendary St. Louis Rams quarterback Kurt Warner and the love story of him and his wife, Brenda. Rams fans had a front row seat for that story here in St. Louis. In fact, after every Rams win at the Edward Jones Dome, before he went into the locker room for interviews, Warner could be seen jogging off the field and running into the stands to give his wife a kiss.
Actor Zachary Levi stars as Kurt Warner, and actress Anna Paquin plays the role of Brenda Warner. With the exception of his throwing motion, it's frightening how similarly Levi looks like Warner, and Paquin adeptly portrays Brenda Warner's feistiness. The heartwarming true story of the Warners provides more than enough uplifting fodder for the film.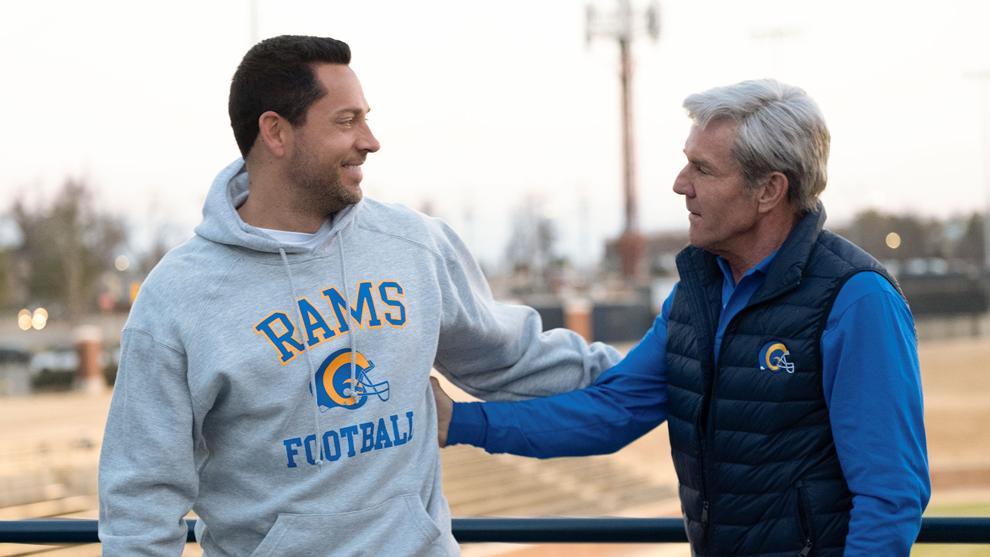 Warner sat on the bench for four years at the University of Northern Iowa in Cedar Falls. He wasn't drafted. He was cut by the Green Bay Packers. He played in the Arena League. He worked at a grocery store. Then, a few years later, he went on to win the Most Valuable Player award for the 1999 regular season and for Super Bowl XXXIV the following January as a player for the St. Louis Rams. His football career eventually ended in Canton, Ohio, at the Pro Football Hall of Fame.
Warner has a knack for rising above expectations. Widely considered the NFL's greatest undrafted player, Warner has consistently inspired those around him, even to his relationship with the love of his life. They met when he was a college student, and she was divorced with two kids, one of whom has special needs.
Throughout his career, Warner routinely had TV segments taped at his home, and reporters noticed firsthand how loving the couple's relationship is. In fact, when they entered the room for this sit-down interview, they walked in holding hands.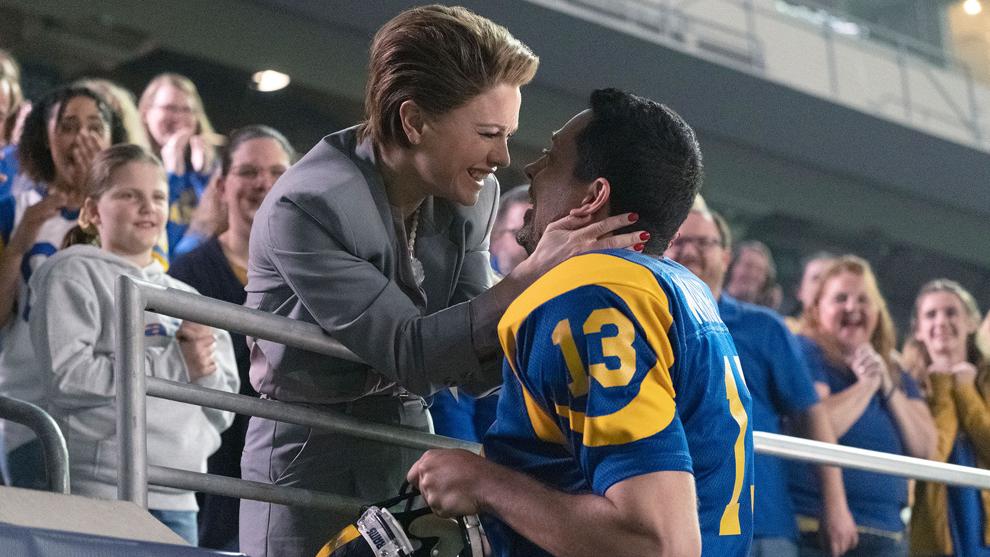 So, you watched the movie for the very first time. As soon as it was over, what were your first thoughts?
Brenda Warner: It reminded me how far we have come. It was fascinating to see someone who looks like me and who looks like him. It was weird.
Kurt Warner: Wow, it has been an incredible journey we have been on. It's amazing we have been able to do this journey again.
Brenda, did you forget you weren't looking at Kurt during Levi's performance?
BW: It's freaky. It makes me feel weird because I am so attracted to Kurt; it was just a little odd.
The most diabolical character in the movie was St. Louis Rams Assistant Coach Mike Martz. Those details were true, correct?
KW: The key to developing me was to ride me. He told me we had to do everything we could to put as much pressure as possible … I told Brenda during training camp that I didn't think I was going to make it.
What attracted you to Brenda?
KW: She helped me to grow into a complete person. She made me realize that there were more important things in life than just football. She made me a complete person.
What did you think of St. Louis as a sports town?
BW: I remember parking the car for Rams games and feeling the sense of community, and they made us a part of it right away.
KW: There is no doubt that this is a great sports town, and I would love to see St. Louis get another football team. St. Louis is great at supporting all sports.
Kurt, you are in great shape right now. If you played in one game, what do you think your stats would be?
KW: They would be really good. I would probably throw for about 300 yards.
BW: I would not let him play in another game.
Brenda, were you more nervous watching Kurt play or your two sons playing high school and college football?
BW: Much more nervous watching my sons. They are my babies. Kurt is a grown man. He is tougher.
Kurt, you coach in high school. Whose coaching style is more like yours – Dick Vermeil or Mike Martz?
KW: That is a tough one. I am a good mix. I connect with people like Vermeil did, and I push kids like Martz.
What is your advice for having a successful marriage?
BW: No backing down; no matter what, we are in this together.
KW: There are no options. The only option is to figure this out.
Frank Cusumano is a 17-time Emmy Award-winner on KSDK-TV; he also hosts The Pressbox on The All New 590 the Fan from 10 a.m. to noon each weekday and contributes to The Dave Glover Show on FM NewsTalk 97.1. Follow him on Twitter @frank_cusumano.