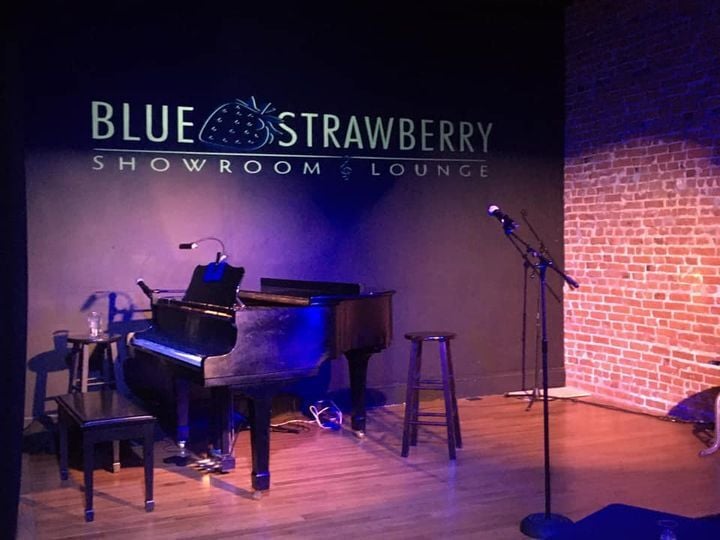 After months of pandemic-related delays, the metro area's two primary cabaret outlets – the Blue Strawberry nightclub in St. Louis' Central West End neighborhood and The Cabaret Project of St. Louis – are again rocking.
As Tim Schall, executive and artistic director of the latter, wryly urges: "What good is sitting alone in your room? Come hear the music play!" – referencing the title number in the classic Broadway musical Cabaret. Both Schall and Jim Dolan, Blue Strawberry's founder, have busy schedules through January – and beyond.
Both ventures are necessarily observing St. Louis-mandated pandemic protocols. "We follow the policies at the venues where we produce, [namely] Jazz St. Louis and The Sheldon Concert Hall," Schall says. Both venues occupy the Grand Center Arts District – arguably the heart of St. Louis performing arts.
More specifically, patrons must wear masks to enter and move throughout the venues but, while seated, may remove the masks. Also, on entry, patrons older than 11 must show proof of full COVID-19 vaccination or a negative COVID-19 test.
Both Blue Strawberry and The Cabaret Project pivoted variously during the pandemic. Dolan says his venue closed for almost four months and explains: "We opened back up as a piano bar in June 2020 with reduced capacity and masking."
Blue Strawberry, for its part, adjusted in other ways, notes Dolan: "We expanded our offerings to include more R&B, blues, jazz, soul, folk, singer-songwriter and rock. Blue Strawberry presents lots of local talent … and also touring national acts."
Although Dolan admits that "it's been a challenging year and a half," he adds that Blue Strawberry's upcoming slate remains replete, including shows from Steve Ross, the "crown prince of cabaret" in New York, on Nov. 26 and 27; opera star Christine Brewer in her cabaret debut on Dec. 3 and 4; Kalonda Kay's For the Love of Christmas on Dec. 10; and jazz singer Emmaline's For Christmas performance on Dec. 17.
The Cabaret Project suffered a longer road to recovery. "Our 2020 season was cut short in March 2020," Schall explains. "Our 2021 performances were offered entirely as virtual shows, which turned out to be a great success both artistically and attendance-wise. In fact, we were able to reach audience members not only in St. Louis but also all over the country.
With "fingers crossed," planning for the fall's in-person performances started in spring, he continues, with vaccines and masks for safety in "the 'new normal' for the foreseeable future."
When booking acts, Schall seeks "performers who have a track record of demonstrating the power of making their songs their own and connecting with the audience as a partner in the evening. … I think it's important to showcase a variety of styles, [such as] jazz, Broadway, pop."
Schall notes that Storm Large will present her Holiday Ordeal show on Dec. 8 and 9, with Anita Jackson saluting Nina Simone on Feb. 9 and 10. Also, an evening with Tony Award-winner Laura Benanti will benefit The Cabaret Project financially on Jan. 21.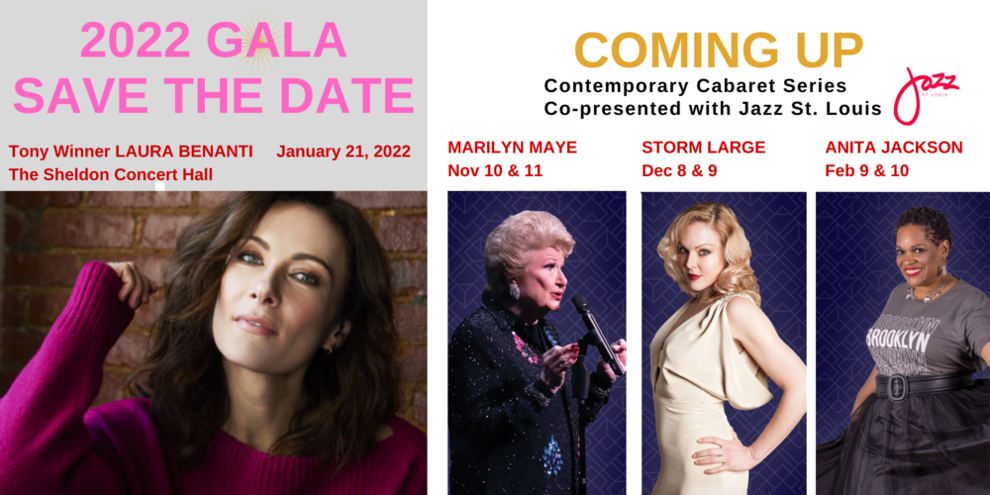 All performances hosted by The Cabaret Project take place at Jazz St. Louis, which seats 200, or The Sheldon, which seats 700 – both, Schall notes, operating at full capacity under pandemic protocols. 
The Cabaret Project of St. Louis, 314-571-6000, thecabaretproject.org
Blue Strawberry, 364 N. Boyle Ave., St. Louis, 314-256-1745, bluestrawberrystl.com