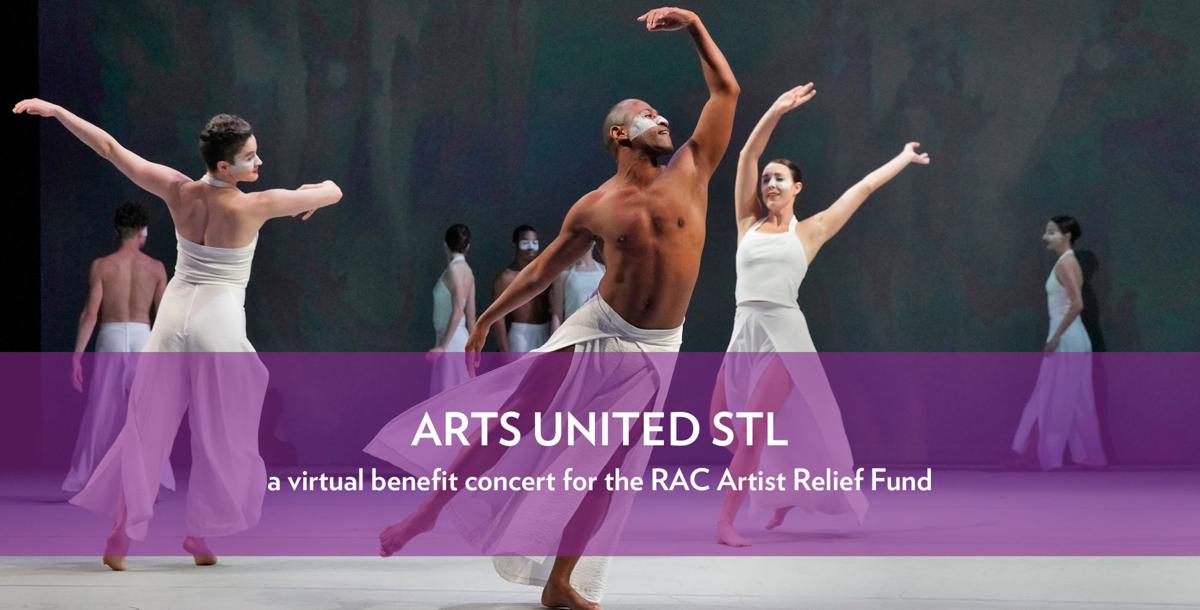 Local artists need help.
When the impact of the COVID-19 pandemic started to spike in March, the first industry to be impacted was entertainment. Given the nature of the coronavirus and the slow reopening of the metro area, it's likely that live, in-person performances will be one of the last things to return to normal. As a result, 16 different arts organizations and the Regional Arts Commission have joined to present Arts United STL, a free livestream show to support artists in need.
"It's become something really extraordinary, and we can't wait to share it with the community," says Andrew Jorgensen, general director of Opera Theatre of Saint Louis, one of the 16 organizations taking part in the benefit.
Arts United STL was first imagined by Jorgensen and OTSL's director of development, Linda Schulte. They wanted to support the area's previously thriving arts and culture community, which, in 2019, generated nearly $600 million in economic spending and was responsible for more than 19,000 jobs. They then consulted with the RAC – the region's largest annual funder of nonprofit arts – and the St. Louis Shakespeare Festival, and the three groups decided to form a consortium among 16 arts organizations.
"This is a big part of our community – artists in particular have been hit very hard," Jorgensen says. "The expansion of unemployment benefits for gig and hourly workers is very important. But even with that, artists are facing emergency needs. This benefit is a first step towards really addressing emergency needs."
The benefit, which can be streamed on OTSL's YouTube channel at 7 p.m. on Sunday, May 31, will feature full segments from 16 different area arts organizations, as well as more than 30 ancillary submissions from other organizations.
Viewers will be encouraged to donate to the RAC's Artist Relief Fund at any time by visiting experienceopera.org/artsunited, where they can also find the 16 presenting organizations. Arts United STL set a goal to raise $250,000 during and leading up to the event; as of May 11, the Artist Relief Fund had already distributed $136,500 to artists in need.
For Tom Ridgely, artistic director of the St. Louis Shakespeare Festival, the scope of the benefit has far surpassed anyone's imaginations. To him, it's a true sign of the area's artistic vitality.
"I don't know that there will have ever been a moment or event or experience that captured the fullness of the arts and culture community in St. Louis quite like this," he says. "I think it's going to be wonderful."
Regional Arts Commission of St. Louis, 6128 Delmar Blvd., St. Louis, 314-863-5811, racstl.org
Opera Theatre of Saint Louis, 210 Hazel Ave., St. Louis, 314-961-0171, opera-stl.org
St. Louis Shakespeare Festival, 5715 Elizabeth Ave., St. Louis, 314-531-9800, stlshakes.org
Stay up-to-date on what's happening
Receive the latest in local entertainment news in your inbox weekly!