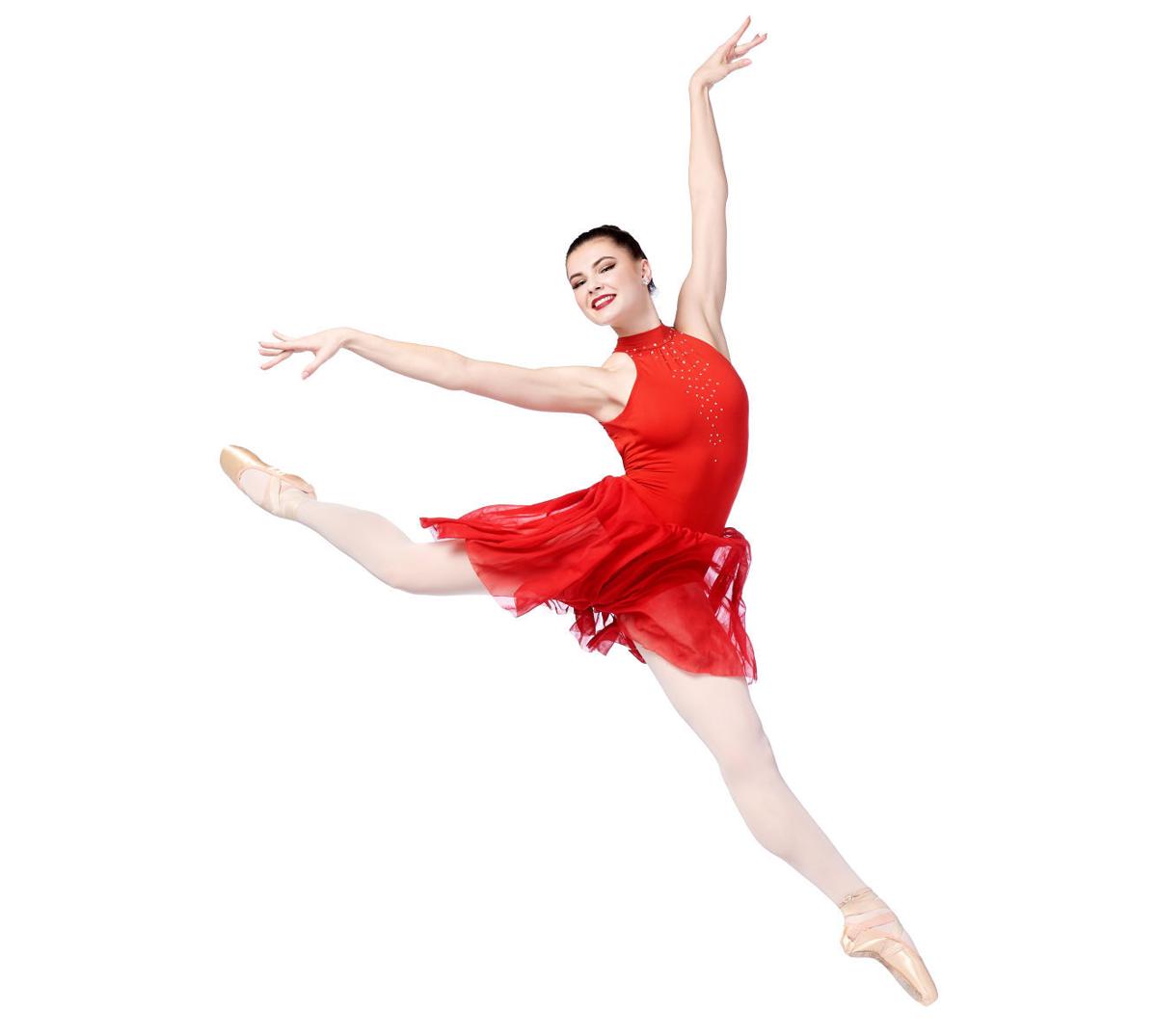 When the music stopped, the dancers held their final positions for a time usually reserved for an audience's applause. But inside the nearly empty theater, the only sound that followed was the dancers' breathing and the light tapping of pointe shoes as they left the stage.
For weeks now, Saint Louis Ballet has been preparing for its anticipated 2020-21 season. It begins this weekend with a pre-recorded performance of "This Is Who We Are," an original ballet choreographed by the company's artistic director, Gen Horiuchi. 
"This is a fresh, new piece that we just created this fall," Horiuchi says. "We are kind of catering specifically to streaming. That's why you'll have close-ups of the performance, dancers faces or different angles that you cannot see from the usual, in-person performance." 
The opener will premiere online on Saturday, Oct. 24, at 7:30 p.m. and be available for streaming through Oct. 27. The fully costumed and produced show was filmed at the Touhill Performing Arts Center about a week prior to its debut. Dancers say this familiar venue provides a sense of normalcy, despite missing its live audience. 
"[I'm] just feeling very grateful to actually do something, even if it's virtual," dancer Roxy Shackelford says. "I think that this production in particular really is a great opportunity for all of the dancers to be showcased."
Unlike previous shows, the majority of performances will be solos with only a few intentionally selected couples performing duets or pas de deux. Horiuchi hopes to prevent the spread of COVID-19 by imposing much smaller groups in the studio at a time, plus requiring masks in rehearsals. 
"I chose three couples – two of them are romantically involved," he explains. "I figured there's no problem that they're dancing together because … they're together." The other couple consists of two close friends who volunteered to dance together. 
"It gave me a great chance to work with all these dancers individually," Horiuchi adds. "Usually we do a lot of big pieces … team ensemble pieces." 
Dancer Lori Wilson, who joined the company in 2008, says it's a rare opportunity to work one-on-one with Horiuchi. She describes the choreography in "This Is Who We Are" as being more personal and able to show off individual dancers' strengths.
"I think he was trying to show our personalities onstage," she continues. "He gave us each something, I think, that we could feel comfortable [doing] onstage after being offstage for so many months."
Horiuchi says this ballet highlights the dancers as actors who must show emotion to convey a story or a certain feeling during their few minutes onstage. Emotions vary throughout the show's three sections – Classique, Contemporain and Personnage – giving the viewer more variety with classical, contemporary and modern ballet performances set to J.S. Bach's French Suites.
Horiuchi even took advantage of this opportunity to show a little of his own personality with a routine portraying one of his favorite pastimes: baseball. He says the performer does enjoy baseball, but it's Horiuchi who has always wanted to choreograph something reminiscent of a baseball player's motives.
Tickets for "This Is Who We Are" are free, but viewers are required to receive a link to the show. In between individual performances, viewers will also see interviews with the dancers. When the curtain closes, ballet patrons should leave their screens feeling closer to the dancers than ever before. 
Saint Louis Ballet, stlouisballet.org
Stay up-to-date on what's happening
Receive the latest in local entertainment news in your inbox weekly!