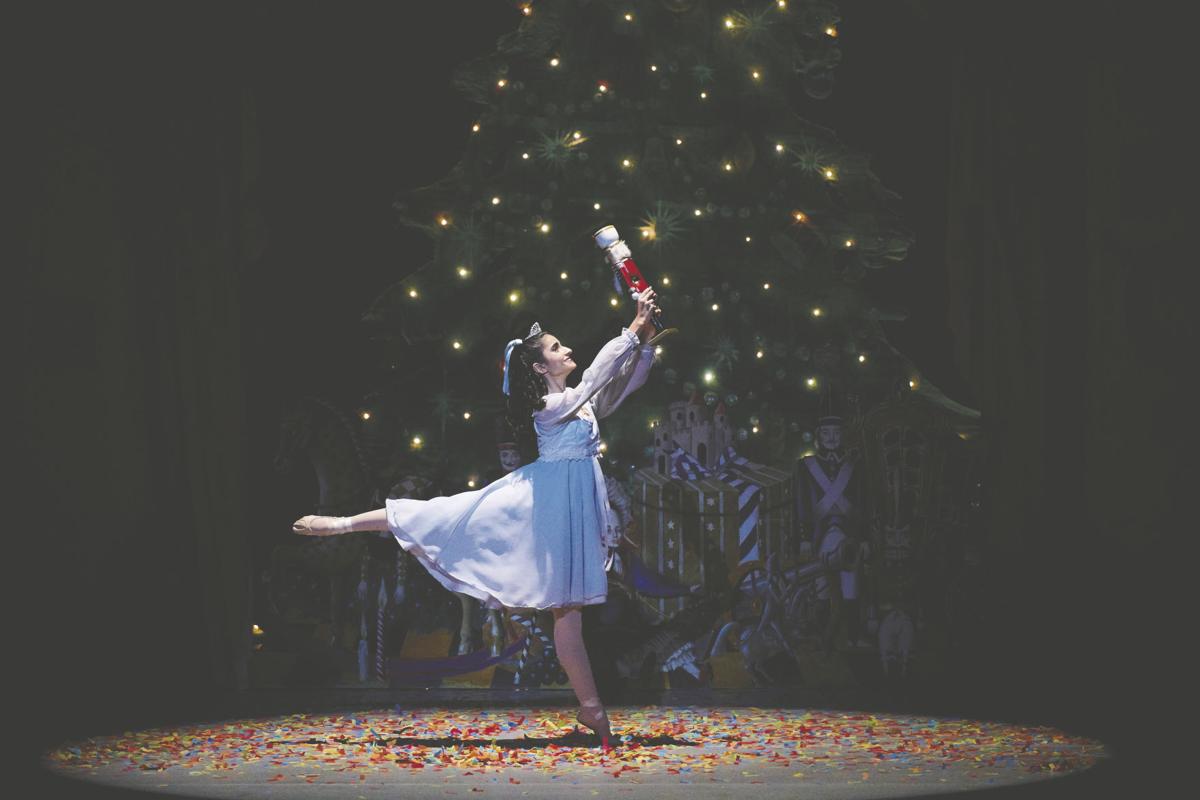 This story has been updated since publication to reflect scheduling changes.
When the COVID-19 pandemic initially paused life as we knew it, Saint Louis Ballet dancer Lori Wilson knew she had to keep moving – literally.
She bought a ballet barre and set up a mini studio in her University City basement, complete with 30 square feet of marley flooring resembling the floors at Saint Louis Ballet's studios. At class time, she logged into a Zoom videoconference call to receive instruction, dancing virtually alongside her colleagues while hoping the Wi-Fi connection held strong.
"Sometimes the music cuts out … It's important to dance on the music, so that's kind of an interesting challenge, to keep going even if you can't hear the music," Wilson says with a laugh.
The end of Saint Louis Ballet's 2019-20 season figuratively forced the entire company to dance to an ever-changing beat. Gen Horiuchi, who is celebrating 20 years as artistic director of the nonprofit dance company, decided early in the pandemic to cancel the major April production of Swan Lake to salvage what was left of the marketing budget and ensure minimal financial loss overall.
Dancers were furloughed two weeks prior to their 2019-20 contracts ending in the spring, but all administrative and artistic personnel kept their jobs in the long term, with three additional dancers joining the company this fall.
"We were lucky to be able to survive," Horiuchi reflects. "But immediately I started thinking about 'All right, what's coming up for us?'"
In September, Saint Louis Ballet dancers returned to the studio to train in person with various safety protocols in place, including wearing masks and limiting the number of people in each studio.
Instead of a large-scale performance, Horiuchi opted to open the 2020-21 season with an original, more personal ballet he choreographed entitled This Is Who We Are, which premiered online in October and is currently streaming on YouTube. The majority of performances within this ballet were solos, with only a few intentionally selected couples performing duets or pas de deux to prevent potential COVID-19 outbreaks.
The holiday Nutcracker tradition will live on similarly, with prerecorded performances streaming on select dates in December, starting Dec. 12. The Nutcracker Extravaganza promises "favorite Nutcracker scenes from former productions interspersed with new Nutcracker performances on the Touhill [Performing Arts Center] stage," as well as behind-the-scenes content, according to a press release. Patrons will have the option to support Saint Louis Ballet through related shopping and dining experiences.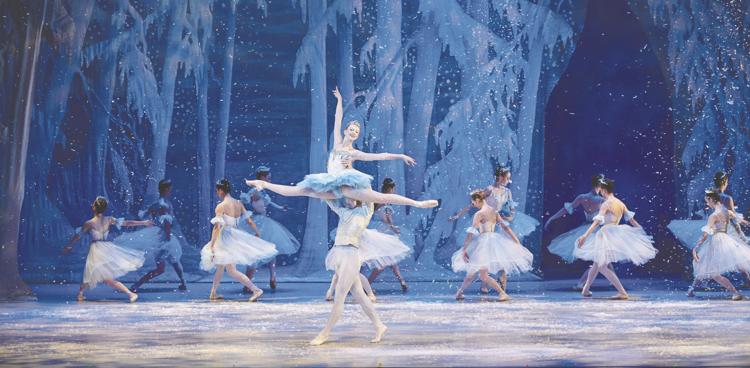 In the metro area, The Big Muddy Dance Company has taken a similar approach to moving forward amid the pandemic, executive director Erin Prange says. But instead of canceling plans in the spring, the company postponed major events like its Moves and Grooves production and The Big Muddy Ball to the fall. Both proceeded online-only with creative twists.
"Moving to those virtual platforms for the past couple of months has really made us think outside the box," Prange says.
The Big Muddy Ball fundraiser featured prerecorded and livestreamed performances but wasn't totally void of in-person interaction. Prange says dancers safely delivered meals to patrons' homes and gave brief performances in their front yards.
"[We're] trying to find unique and innovative ways to keep people engaged and excited about what's going on," she explains.
For Saint Louis Ballet's video performances, Horiuchi explains how multiple cameras will be used to capture diverse angles, saying: "I thought this would be an opportunity to offer another side of our performances. I would even consider this on a regular basis – streaming performances even after the pandemic is over, maybe once a year or once every other year. This way I can reach out to people outside of our community."
Prange echoes this sentiment. "It's made us dig a little deeper into making sure that we reach [the audience], as opposed to them coming to us," she says.
The Big Muddy Dance Company's 2020-21 season marks its 10th anniversary season and a time of reinvention.
"It's not in our wheelhouse to create segments of dance for film," Prange says. "It's something we've had to kind of hone in [on] during this pandemic."
The company had plans to engage in person with patrons the weekend of Friday, Nov. 20, with its re-imagined Lemp Legends program at Lemp Mansion and Lemp Grand Hall. However, Prange says a last-minute pivot to a virtual-only production seemed necessary after tighter COVID-19 restrictions were put in place throughout St. Louis County and the city. The company hopes to offer the in-person experience next year, April 21 to 23.
Dancers, socially distanced from the masked audience of four to eight people, will lead patrons through a walking tour of the mansion, with vignette performances in different rooms.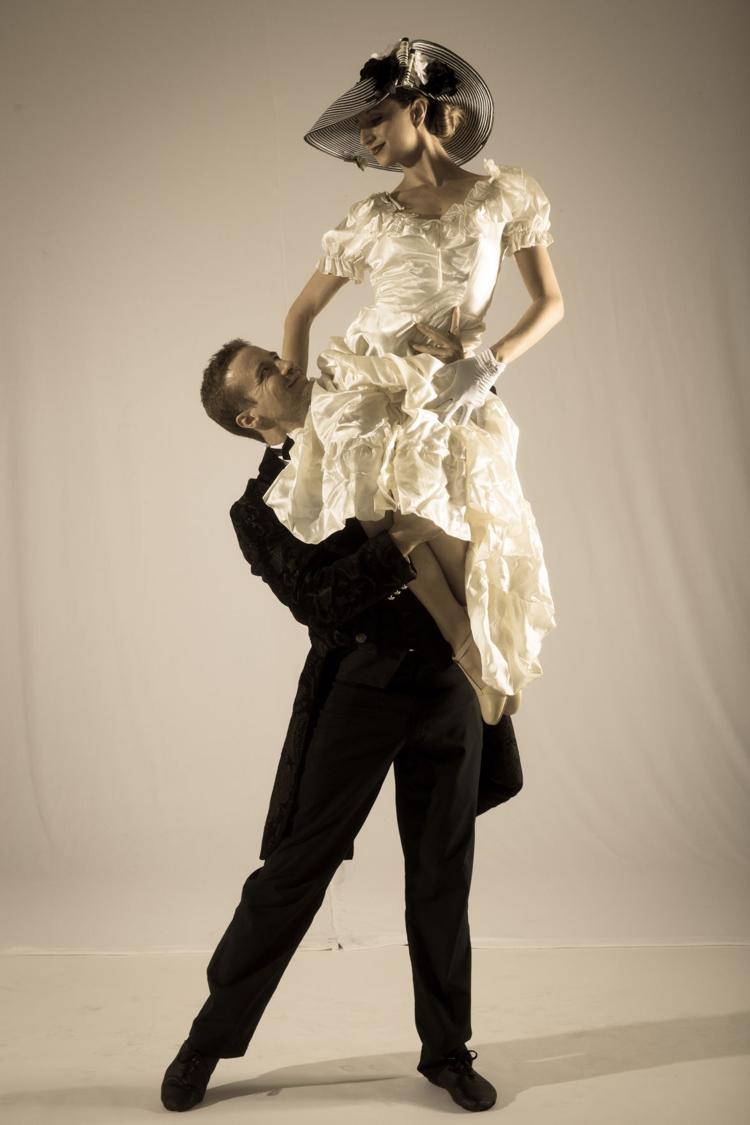 "It's very much an immersive experience," Prange says. "They [will] get to not only see the story of these people, but they're actually in their home. I think it'll actually end up being even better than what the original production was supposed to be."
Prange says she's feeling optimistic about the financial aspect of the company. It kept all personnel employed through the end of their 2019-20 contracts and into the 2020-21 season. Tickets to virtual performances and classes will be priced lower than those in-person, and season subscriptions are priced at $99 each.
Saint Louis Ballet and The Big Muddy Dance Company have performances planned for the new year, but leaders are hesitant to guarantee in-person viewing.
Saint Louis Ballet does not charge for virtual performances but hopes patrons will give to the company's Dancers First Critical Relief Fund. Horiuchi says the $150,000 donation goal reflects the amount needed to get through the current season with minimum ticket revenue. As of Nov. 19, just over $105,000 has been donated.
"I felt like we still need to be proactive – continue performing so that we are still part of the community," Horiuchi says. "We keep moving forward."
To give to either company, visit stlouisballet.org or thebigmuddydanceco.org, and select the Support tab.
Saint Louis Ballet, 218 THF Blvd., Chesterfield, 636-537-1998, stlouisballet.org
The Big Muddy Dance Company, 3305 Washington Ave., St. Louis, 314-338-4058, thebigmuddydanceco.org
Stay up-to-date on what's happening
Receive the latest in local entertainment news in your inbox weekly!