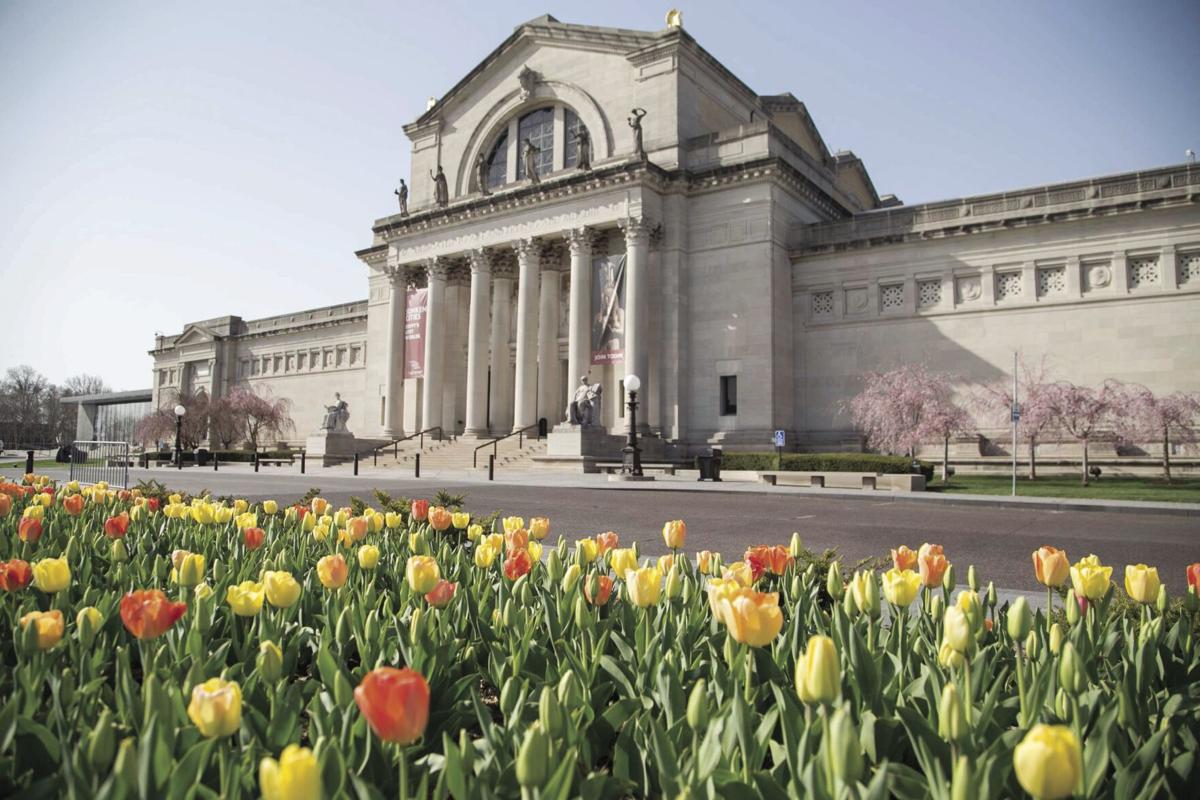 It should come as a considerable relief to area aficionados of visual art to learn that the Saint Louis Art Museum, in a word, abides.
"The pandemic has been an existential challenge to many arts organizations here and around the world, but the museum's financial health is on solid ground, and we are able to continue to bring firsthand experiences with art to St. Louisans," states Brent R. Benjamin, the museum's Barbara B. Taylor Director.
Benjamin's assuring statement comes after a November report by the American Alliance of Museums, a Washington, D.C.-based nonprofit founded in 1906, cautioning that fully a third of domestic museums may close permanently because of the ongoing COVID-19 pandemic.
That online report, titled National Snapshot of COVID-19 Impact on United States Museums (October 2020), surveyed 850 museum directors and, in brief, related that their institutions, on average, had lost $850,000 in revenues to that point – again on average, a frightening 35 percent of 2020 budgeted operating income, with a further 28 percent loss feared for 2021.
Changes faced at SLAM don't end with pandemic-related pivots. In September, a press release from the museum announced Benjamin will retire midway through 2021, after having helmed the institution since the halcyon days of 1999.
The museum's board of commissioners is now seeking Benjamin's successor, and that press release assured art devotees he "will continue as director through the selection process to ensure a smooth transition."
While the landmark grandly topping Art Hill in St. Louis' Forest Park has weathered the coronaviral pandemic financially, Benjamin says the pandemic has, of course, impacted many operational aspects there. "The museum has adopted a number of new safety protocols since we reopened to visitors in June, and COVID has made us adjust our schedule for exhibitions and other installations," he notes.
"The current main exhibition, 'Storm of Progress: German Art After 1800,' is a good example of this. The pandemic disrupted international art shipping, and we responded by mounting an exhibition that is drawn entirely from the collection. 'Storm of Progress' may have been borne out of necessity, but it's an exceptional presentation of an area of the collection of extraordinary depth and breadth."
"Storm of Progress," which opened Nov. 8, runs till Feb. 28. Overseeing it are Simon Kelly, the museum's curator of modern and contemporary art; Hannah Klemm, associate curator of modern and contemporary art; Melissa Venator, the Andrew W. Mellon Foundation Fellow for Modern Art; and Molly Moog, research assistant for modern and contemporary art.
Benjamin also judiciously addresses what has become a classic "pivot" in the COVID-19 era by organizations and institutions of all varieties: digital access.
"Virtual experiences like video tours or streaming lectures can provide comfort to those who cannot visit in person, but they also are valuable for the rest of us," he states, before adding: "These programs are tools – just like audio tours or printed catalogues – that are meant to enrich an in-person experience with art, not replace it."
Finally, Benjamin reflects on local maximum-occupancy regulations.
"We worked closely with the City of St. Louis on our reopening plans, and I do not feel that public-health officials here have taken a one-size-fits-all approach," he states. "The guidelines and recommendations we were asked to follow have been thoughtful and reasonable for our venue."
Saint Louis Art Museum, One Fine Arts Drive, St. Louis; 314-721-0072, slam.org