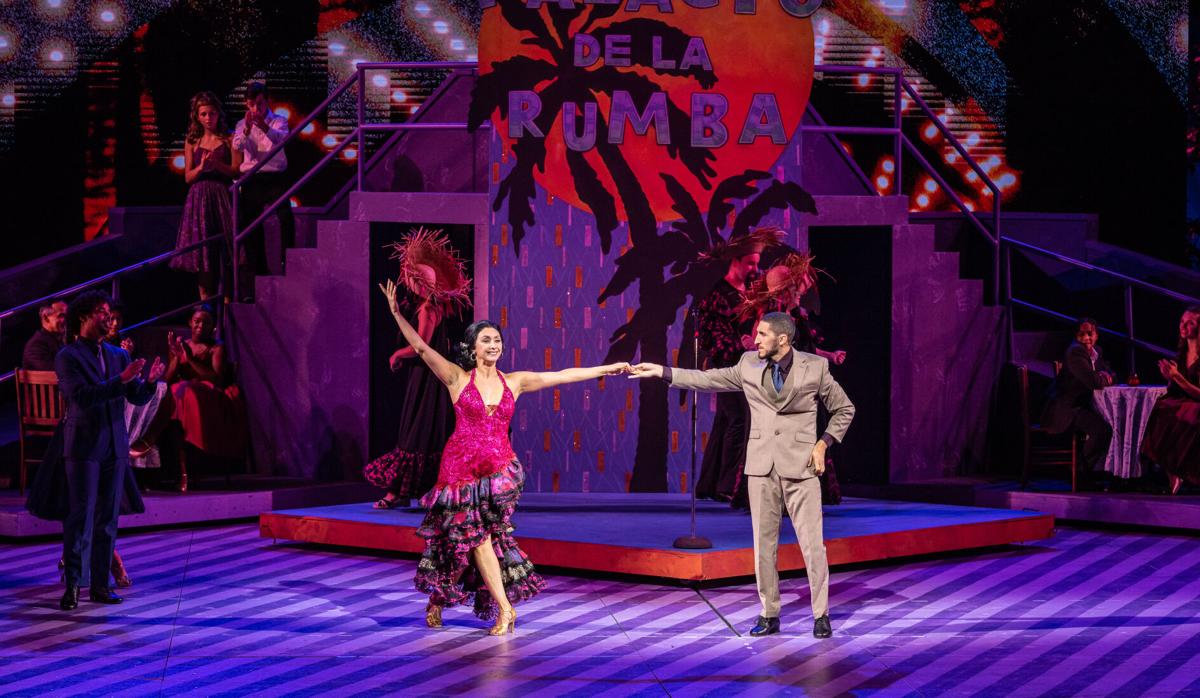 Musical: On Your Feet!
Company: The Muny
Venue: The Muny in Forest Park
Dates: Aug. 23 through 27
Tickets: $18-$110 and 1,400 free seats; call 314-534-1111 or visit metrotix.com
Highlights: Kinetic choreography and the infectious melodies created by Gloria Estefan drive The Muny's energetic debut production of this vibrant jukebox musical.
Story: Growing up in the neighborhood known as Little Havana in Miami, young Gloria studies to be a psychologist, but she enjoys writing songs and singing, too. Seeing her granddaughter's talents, Consuelo Garcia arranges for Gloria to meet Emilio Estefan, leader of a band called the Miami Latin Boys.
As a courtesy, Estefan agrees to hear Gloria sing one of her songs and is surprised to learn how good she is. Eventually she joins Estefan's group over the objections of her mother, also named Gloria (Fajardo), who wants her daughter to finish her education and also to help continue caring for the elder Gloria's husband, Jose Fajardo.
Later, Emilio, Gloria and their re-named Miami Sound Machine draw a large following among Latinos in Miami and later throughout South America and Central America. At the height of their success, Gloria and Emilio tell their recording studio contact that they want to record an album in English, but the idea receives pushback.
Gloria continues to push forward until a serious road accident jeopardizes her life and leaves her with an uncertain prognosis about walking again. When Emilio receives a phone call from Dick Clark, however, asking for Gloria Estefan to perform at the American Music Awards, he accepts, urging Gloria to work in her rehabilitation efforts with the goal of singing on stage once again.
Other Info: The Muny's production features three stars who have appeared in the Broadway production and/or touring versions of On Your Feet!, including Arianna Rosario as Gloria Estefan, her real-life husband Omar Lopez-Cepero as Emilio Estefan and Alma Cuervo as Consuela.
The show's book by Alexander Dinelar is is somewhat labored with a lot of glossing over supporting parts, but the music and lyrics by Gloria Estefan, Emilio Estafan and Miami Sound Machine more than make up for any tedious moments. On Your Feet! is at its best with the high-energy, explosive large numbers such as the early dance piece, "Cuando Sali de Cuba," "Cuba Libre" and the Act I finale, "Conga," all of which are rollicking, infectious, good-time pieces that engage the audience.
William Carlos Angulo's enticing choreography keeps focus on the vibrant, swaying performers who light up The Muny stage with their dancing. He utilizes the wide, expansive Muny stage to great effect on the ensemble pieces, including The Muny's dazzling youth ensemble.
A number of ballads which became pop hit tunes, like "Anything for You" and "Here We Are," are pleasant enough as sung by Rosario but often are more "filler" between the electrifying ensemble numbers. Director Maggie Burrows does a fine job ensuring that the show's overall pace doesn't lag too much during those slower tunes and accentuating instead the upbeat drive of both Gloria Estefan and Emilio Estafan in pushing themselves to the top.
There's solid work by Rosario as Gloria Estefan, Lopez-Cepero as Emilio Estefan, Natascia Diaz as Gloria Fajardo and Cuervo as Consuela in the major roles. Isabella Iannelli shines as Little Gloria, especially in the opening number. Jordan Vergara is amusing as the Estafans' son Nayib, and Lee Zarrett does well as Phil, the record label executive.
Lon Hoyt's spirited musical direction ably lends support to Burrows' direction of the presentation, which features a rainbow of hues in Leon Dobkowski's colorful costume design. Tim Macabee's set alternates between the tidy Fajardo home and the glitzy surroundings of a Vegas showplace and sundry Miami locales, with complementary lighting and video designs by Ron Denton and Kate Ducey, respectively.
Like many jukebox musicals, the focus in On Your Feet! is on the music rather than the story. Swaying to and fro to the lively Latin sounds of Gloria and Emilio Estefan ensures that The Muny audience is revved and ready for the grand time that On Your Feet! delivers.
Photos by Phillip Hamer, courtesy of The Muny
Isabella Iannelli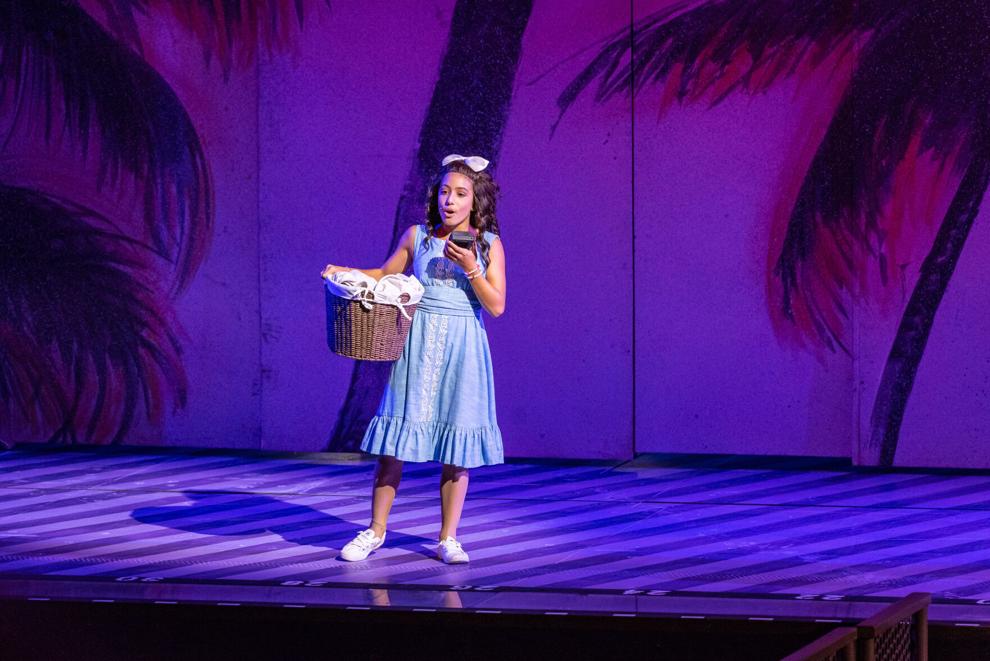 Company of 'On Your Feet!'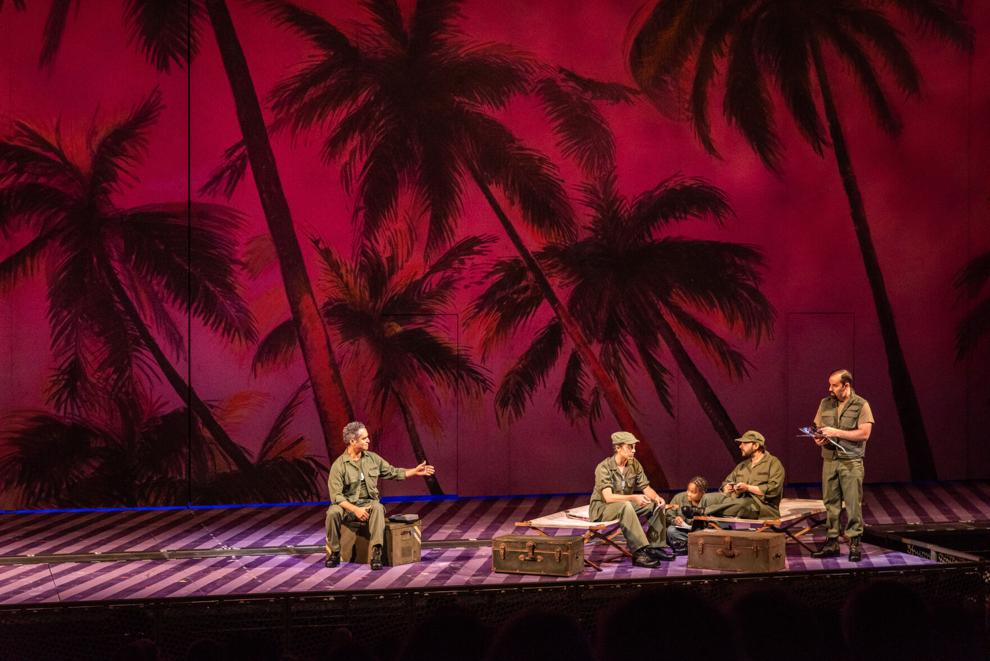 Company of 'On Your Feet!'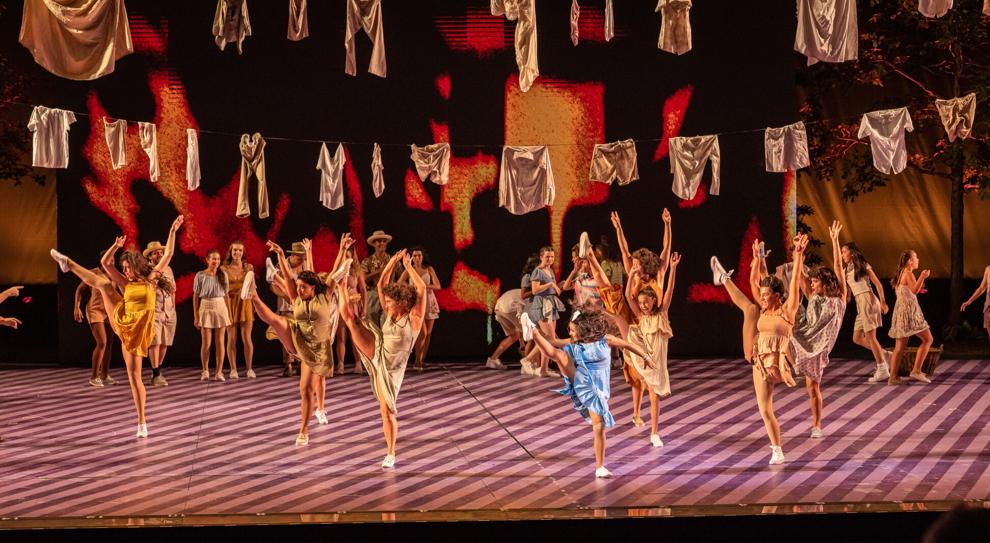 Arianna Rosario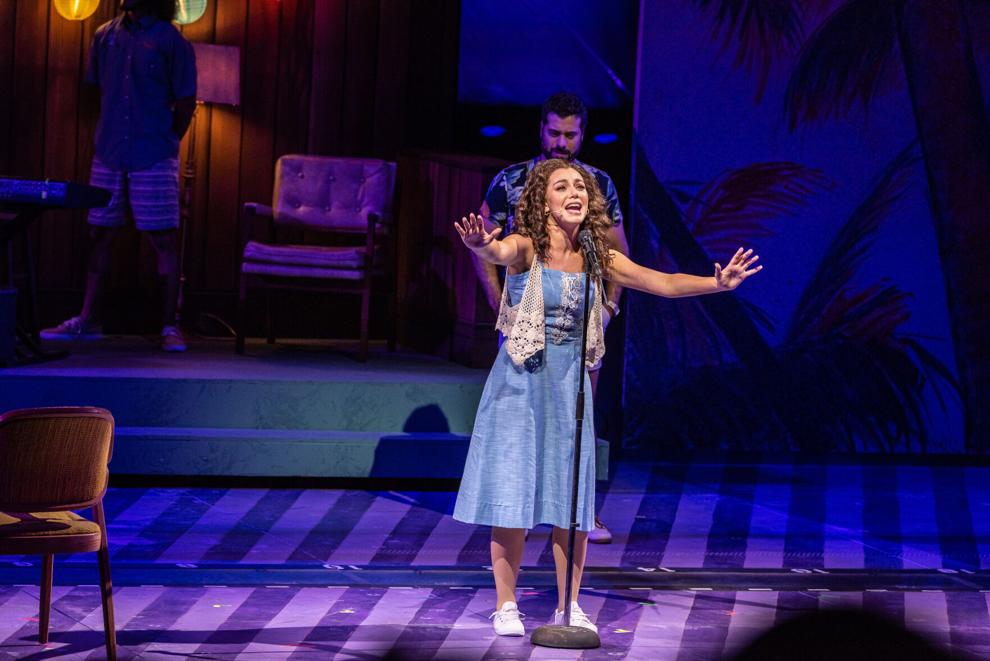 Arianna Rosario, Omar Lopez-Cepero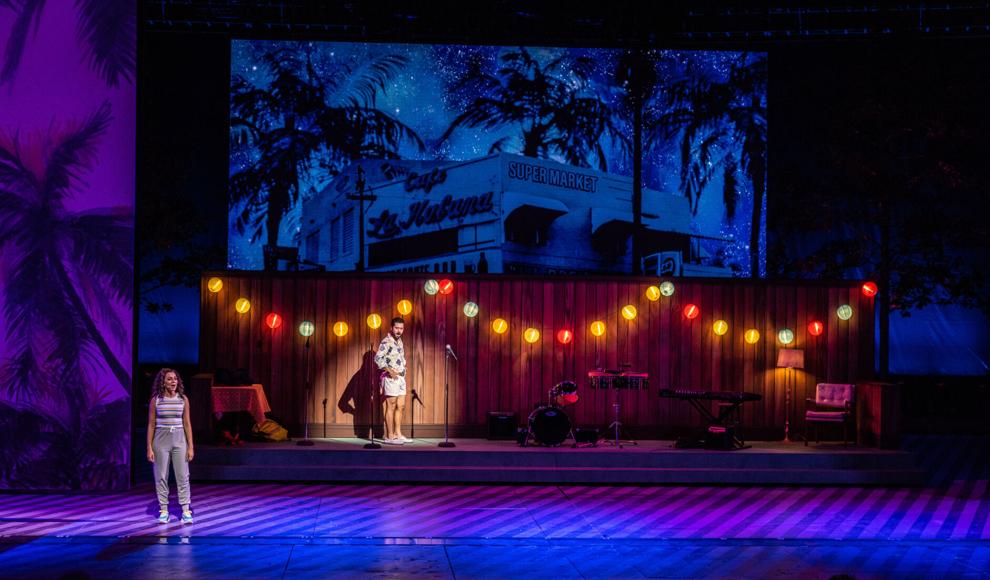 Alma Cuervo, Cristina Sastre, Arianna Rosario, Natascia Diaz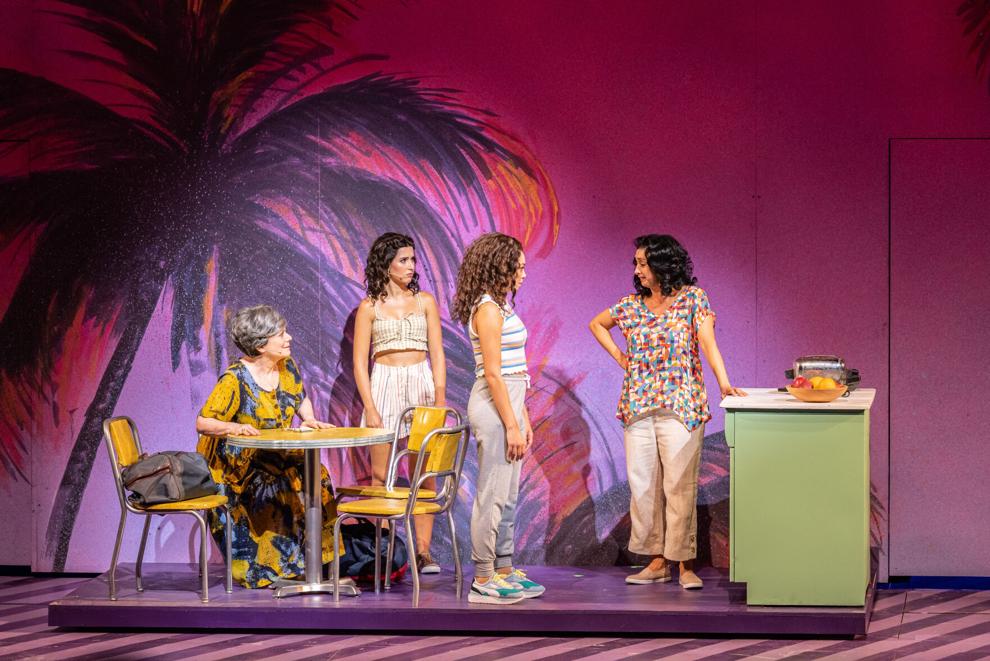 Natascia Diaz, Matthew Rivera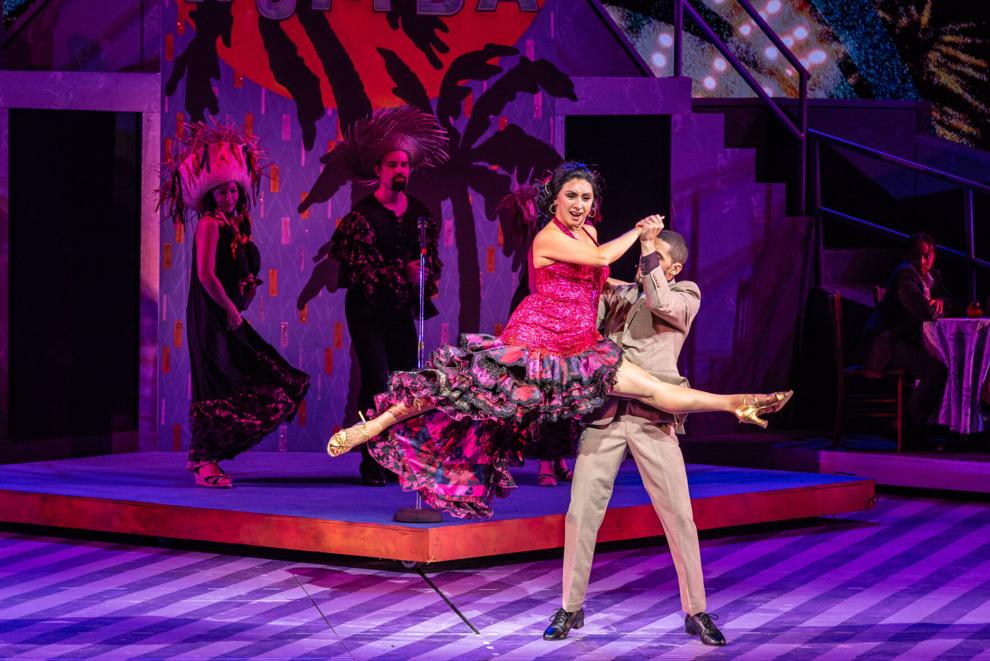 Company of 'On Your Feet!'
Company of 'On Your Feet!'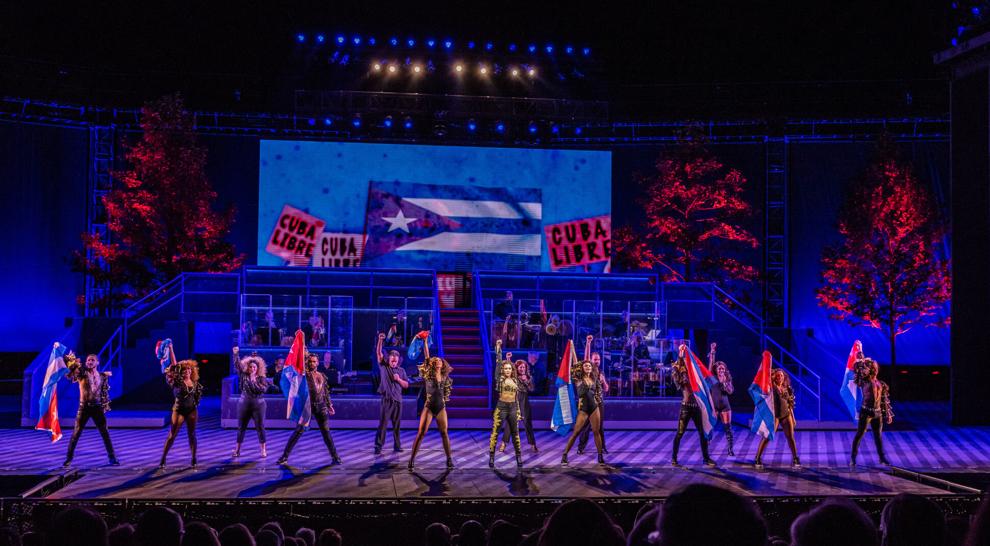 Company of 'On Your Feet!'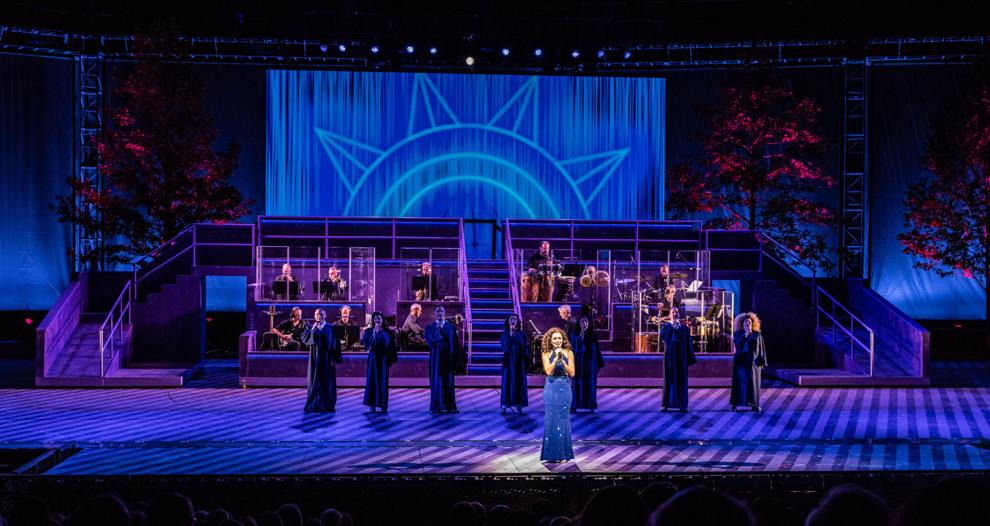 Company of 'On Your Feet!'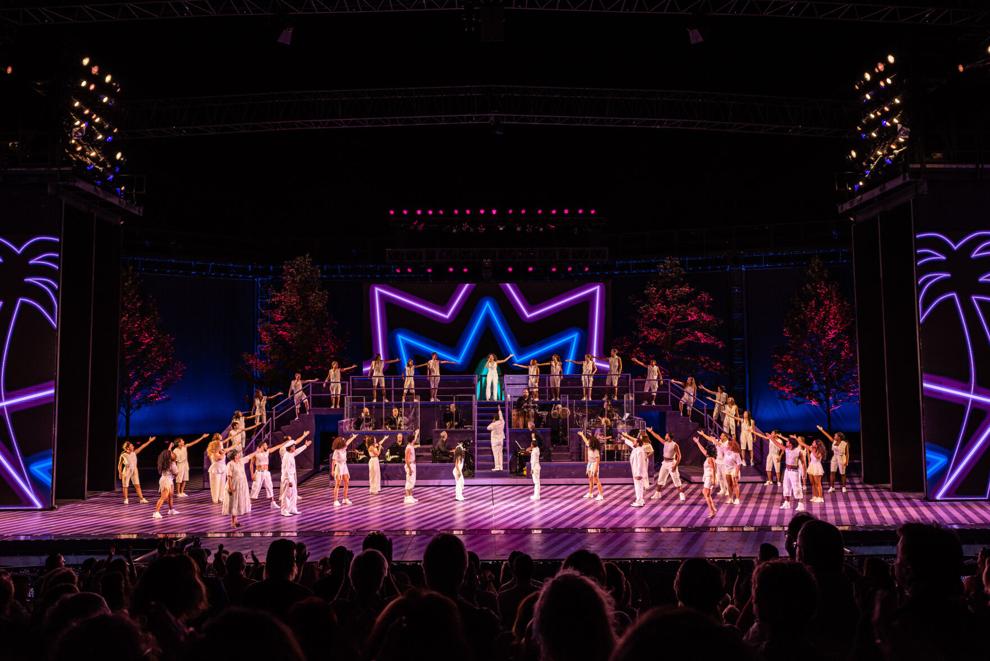 Company of 'On Your Feet!'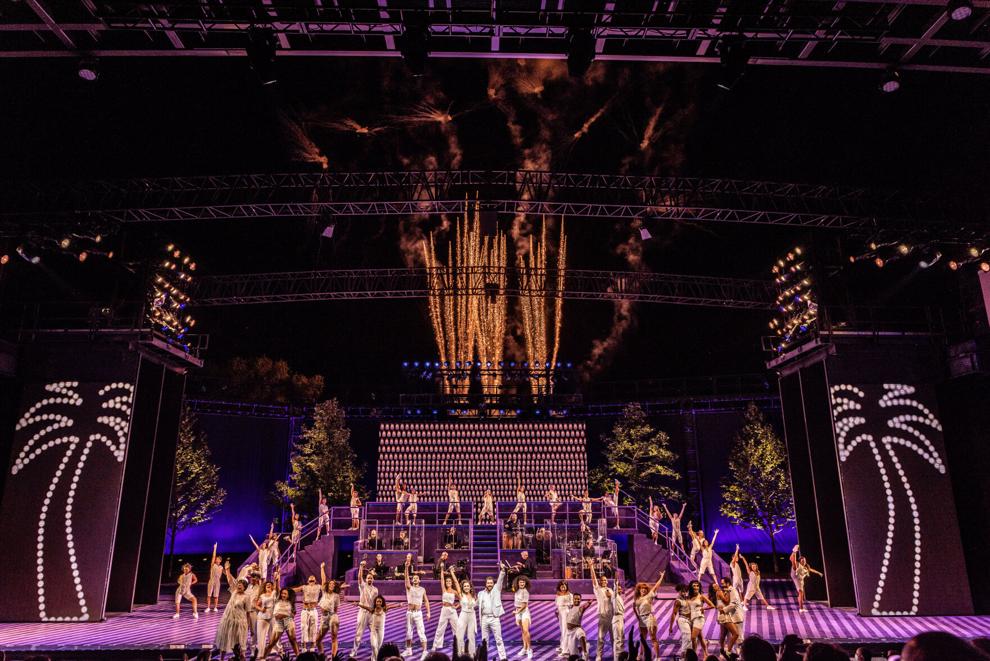 Company of 'On Your Feet!'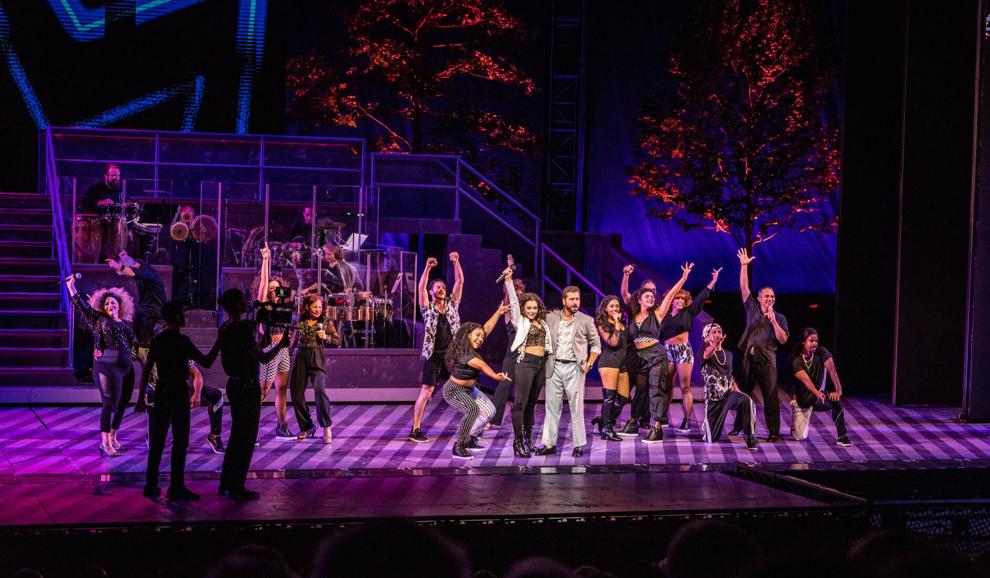 Jordan Vergara, Arianna Rosario, Isabella Iannelli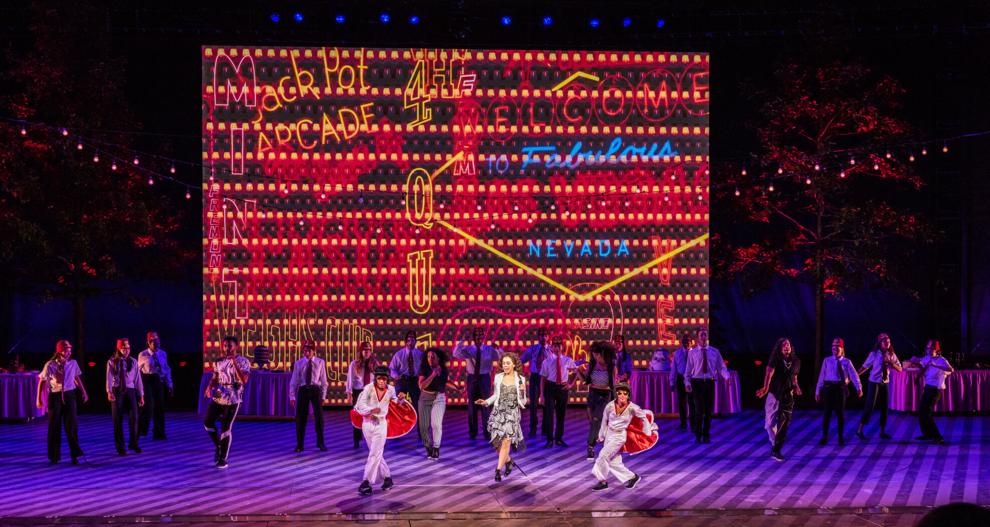 Omar Lopez-Cepero, Arianna Rosario