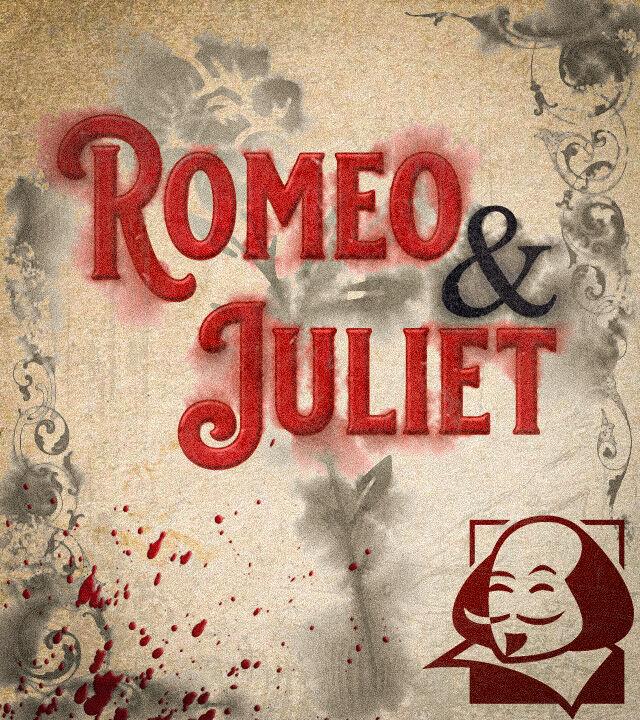 Company: St. Louis Shakespeare
Venue: Reim Auditorium, Kirkwood Community Center, 111 S. Geyer Road, Kirkwood
Highlights: Director Blake Anthony Edwards uses the fervor and talent of a mostly youthful cast in St. Louis Shakespeare's latest rendition of the Bard's enduring romantic tragedy with mostly successful results.
Story: (Courtesy of St. Louis Shakespeare's program) The Plot: An age-old vendetta between two powerful families, the Capulets and Montagues, erupts into bloodshed. A young, lovesick Romeo Montague falls instantly and mutually in love with Juliet Capulet, whose father insists that she marry the Count Paris.
Juliet's attending nurse helps her to arrange for Romeo and Juliet to marry the next day. Romeo's attempt to halt a street fight, however, leads to the death of Juliet's cousin Tybalt at the hands of Romeo's friend Mercutio, who subsequently also is killed. For Tybalt's death, Romeo then is banished by Verona's ruling prince.
Desperate to be reunited with her love, Juliet follows an intricate plot devised by a sympathetic friar and fakes her own death. Word of the ruse fails to reach Romeo, however, and he kills himself when he sees Juliet apparently lifeless in her tomb. When Juliet awakens and sees Romeo's corpse, she also takes her own life. The grieving families finally agree to end their feud.
Other Info: In the company's press release, Edwards says: "We are aiming to remove this production from 'time' altogether, given the 'timeless' nature of these two young lovers. Hopefully our setting (modern-day Verona, Italy) will strike audiences as either an earlier world that seems somehow contemporary, or a modern world with echoes of a bygone era."
I myself go with the former interpretation, notwithstanding that the modern setting allows costume designers Amanda Handle and Tracy Newcomb to dress the players in contemporary attire which matches their respective ages.
Cris Edwards' set design is simplistic in look and execution, with a few walls and geometric shapes allowing for the famous balcony scene while freeing the midspace for some impressive swordplay courtesy of fight captain Erik Petersen and stage combat choreographer Dennis Saldana. John "JT" Taylor adds the complementary lighting design, and SH Boygen provides a helpful properties design.
There is also a wondrous sound design crafted by Tori Meyer that includes, if my ears heard correctly, a cello version of Leonard Cohen's haunting "Hallelujah" and other tunes that greatly enhance the romantic strengths of this enduring love story.
Edwards keeps the two acts moving at a lively and interesting pace, allowing plenty of room for his players to strut the stage as best they can, which is generally quite well.
The title roles are played convincingly by Erik Petersen as the lovelorn and impulsive Romeo and Evie Bennett as Juliet, no fading violet to be bullied by her autocratic father, but rather a headstrong young woman who puts in motion a plan to guide her own destiny.
The cast also features Emma McDonough and Quinn Spivey as Romeo's pals Benvolio and Mercutio, respectively, with Spivey doubling as the apothecary who sells poison to the fevered Romeo, and Jade Collins as the ill-fated Tybalt. Matthew Kauzlarich is over the top as the servant Peter, and Nic Tayborn plays the clueless Paris.
The (older) adults in the room are Don McClendon as the no-nonsense prince, Donna Parrone as Juliet's confidante and loyal nurse, Nick Freed as the compassionate friar, Rhianna Anesa as Romeo's dutiful mother, Lady Montague, Hillary Gokenbach as Juliet's loving mother, Lady Capulet, and Robert Stevenson as the petulant Capulet.
St. Louis Shakespeare's latest version of "Romeo & Juliet" has more than its share of interesting moments, as well as a few confusing ones along the way. All in all, though, it offers aficionados of the Bard and his greatest romantic play plenty to ponder.