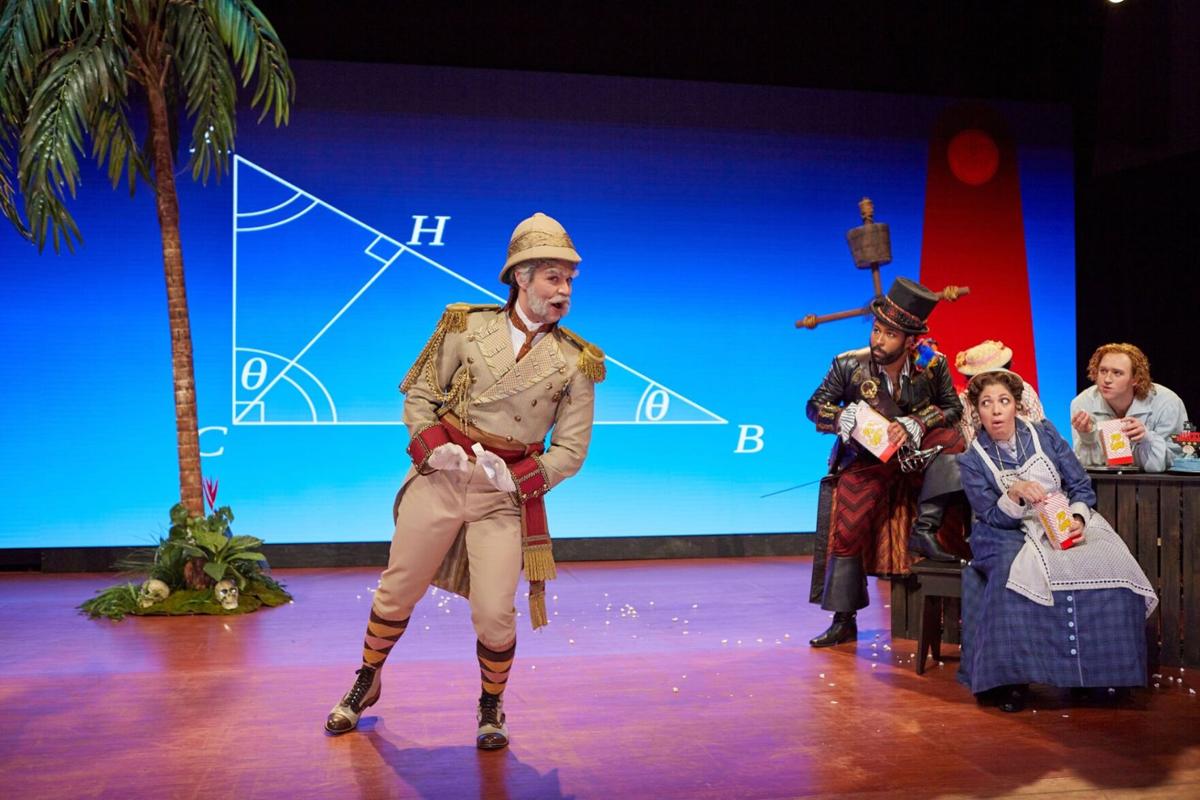 Show: The Pirates of Penzance
Company: Opera Theatre of Saint Louis
Venue: Online
Dates: Through Feb. 7
Tickets: $15 per household; contact 314-961-0644 or visit opera-stl.org/on-the-go. Show is free to classroom educators
Story: A 19th century pirate apprentice named Frederic is indentured to a band of kind-hearted swashbucklers until his 21st birthday. Because he is 20, his fast-approaching natal day will make him 21. Or so he thinks.
Turns out that Frederic was born in a leap year on Feb. 29. The Pirate King, showing Frederic his contract, states that Frederic therefore is just 5 years old and must in fact serve the brigands for another 63 years.
This is devastating news to the young man, compounded by the fact that he and Mabel, a daughter of Major-General Stanley he recently has met on a trip ashore, have fallen in love. Buoyed by her proclamation that she'll faithfully wait for him for six decades and change, Frederic reluctantly agrees that he is honor-bound to fulfill his duty.
Will the Pirate King change his mind and give Frederic his freedom and a chance at happiness with Mabel? Are these pirates more silly than surly? Time will tell.
Highlights: Opera Theatre of Saint Louis continues its digital season with a smart, snappy version of Gilbert and Sullivan's classic comic opera for its new digital series during the COVID-19 pandemic.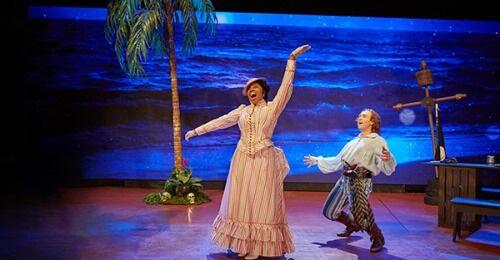 Other Info: If this truncated, 33-minute version of a still highly popular opera is designed to entertain and delight opera buffs both new and old, it is a resounding success. Pared down to just five characters and a pianist who masquerades as Queen Victoria, OTSL's digital rendition of The Pirates of Penzance cleverly and energetically highlights both the comic and musical elements that have made this Gilbert and Sullivan masterpiece a staple of opera companies since its inception nearly a century and a half ago.
Lyric soprano Angel Riley, mezzo-soprano Stephanie Sanchez, tenor Ryan Johnson, baritone Benjamin Taylor and bass Alex Rosen combine to make this Pirates a breezy romp and lots o' fun, with nary a wasted moment. They jump right into the familiar tale with their own agreeable style of bravado and derring-do.
Riley makes for a fetching Mabel, teaming nicely with Johnson as the earnest Frederic on a couple of charming duets. Taylor amusingly presents a rousing and affable Pirate King, while Sanchez deftly handles the role of Ruth, the opportunistic maid who has steered Frederic since childhood, all while making sure her own needs have been met.
Rosen completes the cast as the right proper Major General Stanley, steering his way smoothly around Stanley's famous tongue-twister of a tune, I Am the Very Model of a Modern Major General.
Mauro Ronca provides appealing accompaniment at the piano for this whirlwind performance. He's also a good sport dressing up as the frowning Queen Victoria in all Her Majesty's splendor, thanks to original costume designer James Schuette, costume coordinator Stacy Michele Harris and wig master John Metzner.
Lighting designer Hans Fredrickson bathes various scenes in sundry shades from a pleasing palette of colors and also throws in some lightning for background effect. Video designer Greg Emetaz and video coordinator Eric Woolsey show off some rumbling waves on the background screen and a fun slide show while the Major General performs his signature tune. Props master Meg Brinkley adds some palm trees with decorative skulls to give the show a humorous 'castaway' look.
Conductor Roberta Kalb extracts a spirited reading of this abbreviated version of composer Gilbert's sprightly score, while stage director Shawna Lucey ensures that her cast not only delivers fine comic performances but sturdy singing interpretations as well.
Opera Theatre of Saint Louis makes a sweet lemonade out of the lemon of this ongoing pandemic to help quench the thirst of opera lovers for something refreshingly delicious.