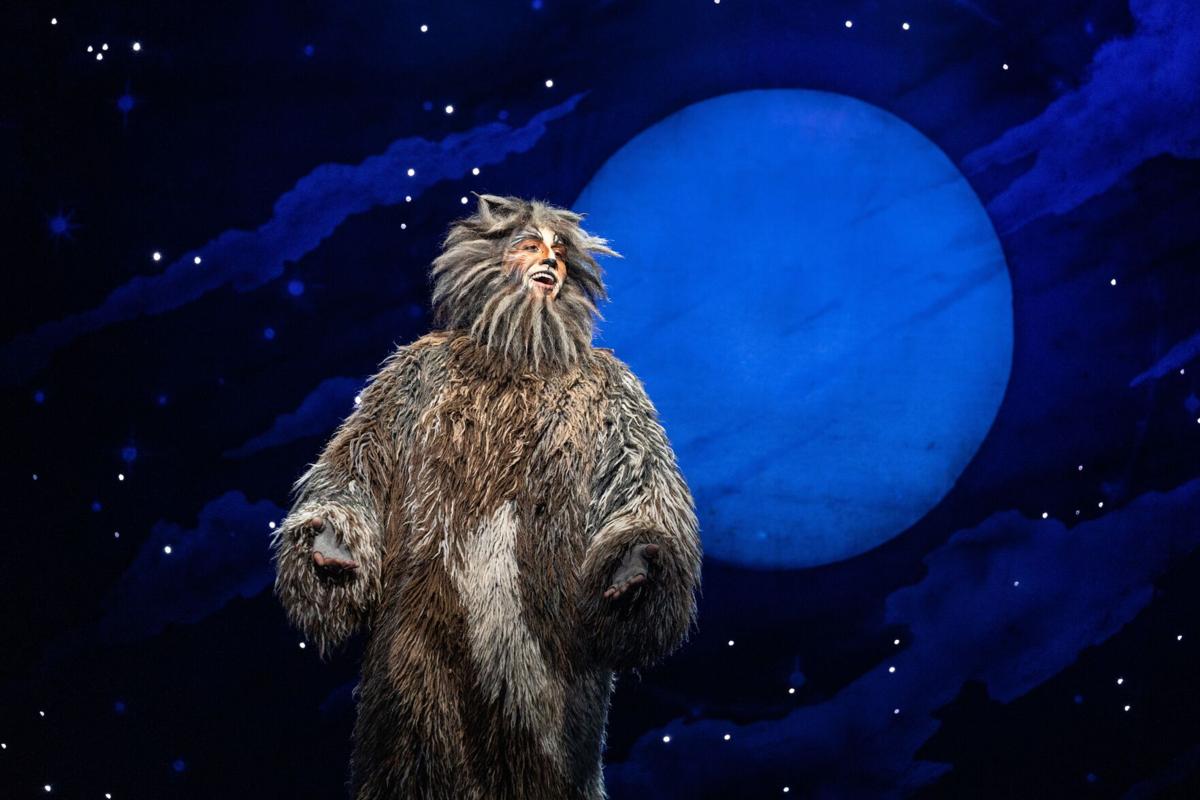 Musical: "Cats"
Company: Touring show
Venue: The Fabulous Fox Theatre, 527 N. Grand Blvd., St. Louis
Dates: Through Jan. 2
Tickets: $29 to $99; call 314-534-1111 or visit metrotix.com
Story: A cluster of felines known as the Jellicle cats gathers annually at its Jellicle Ball held in the dark of night. During this celebration, at which a number of individual cats tell their stories to their fellow felines, a "Jellicle choice" is made to decide which member will ascend to the "Heaviside layer" and return reinvigorated and filled with the spirit of new life. Which of them will be awarded that privilege this year?
Highlights: The megahit musical featuring music by Andrew Lloyd Webber and primary lyrics by poetic giant (and St. Louis native) T.S. Eliot, taken from his "Old Possum's Book of Practical Cats," returns to the stage of The Fox Theatre for the first time in many years. This current touring company's production relies heavily on its lithe and limber performers to realize the show's true strength, its choreography.
Other Info: For some, "Cats" is a mesmerizing experience, filled with lavish costumes, witty lyrics and pleasing music to complement its crowd-pleasing choreography. For others, it's a show with an almost nonexistent storyline, more accurately a series of vignettes told by a succession of cat characters who vie for the coveted prize to ascend to the "Heaviside layer."
What's indisputable is the impressive records set by Webber et al. with "Cats." In consort with producer Cameron Mackintosh, director Trevor Nunn and choreographer Gillian Lynne, Webber's musical arrived in London's West End in 1981 and on Broadway a year later.
With positive reviews in London but only mixed critical reaction in New York City, "Cats" nonetheless persisted for 21 years and 8,949 performances in the West End, winning the Olivier Award for Best Musical for 1981 and finally closing on its 21st anniversary, in 2002. On Broadway, "Cats"danced its way to 7,485 performances in 18 years, closing in 2000 after winning the Tony Award for Best Musical in 1982. Both productions set records in their initial runs for number of performances.
"Cats" is a true ensemble piece, with no particular role dominating its two acts and two hours, 10 minutes of running time. Its most memorable tune is "Memory," sung at the conclusion of Act I and then performed again late in Act II, both times by the character of Grizabella, a one-time "glamour cat" whose beauty has long since faded, although she continues to crave acceptance by her peers.
Additional lyrics were written by Nunn, including those for "Memory," and Richard Stilgoe. Lynne's impressive choreography, filled with dazzling balletic movement throughout the presentation, has been adapted by Andy Blankenbuehler for this touring presentation under Nunn's tried-and-true direction.
John Napier's costumes are abundantly colorful and match the resplendent makeup affixed to each cat character, all of whom perform on Napier's double-decked set design to resemble an alley setting beneath a full moon in the background. The lush, affecting lighting was designed by Natasha Katz, and Nick Potter added the supportive sound design.
Webber's composition, which returns to its main theme more than enough times, features orchestrations by him and David Cullen, musical direction by Jonathan Gorst, music supervision by Brian Taylor and Talitha Fehr's music coordination. Gorst conducts an eight-piece combo which includes him, Mami Matsuura and Shane French on keyboards, Eric Lampmann on reeds, Brian T. Lang on saxophone and clarinet, guitarist Nick Greathouse, John Toney on bass and drummer/percussionist Paul Hannah.
Featured in the large, energetic and appealing cast are Taylor Harris as Grizabella, Zach Bravo as Bill Bailey and Rum Tum Tugger, Paul Giarratano as Mistoffelees, Max Craven as Mungojerrie, Aiden Pressel as Plato and Macavity, and Indalecio de Jesus Valentin as Old Deuteronomy and Victor.
The cast also includes Vinny Andoloro, Carolyn Bacon, Lexy Bittner, John Anker Bow, Michelle E. Carter, Kelliann DeCarlo, Kelly Donah, Dominic Fortunato, Kayli Jamison, Brianna Kim, Lauren Louis, Jose Raul Mangual, Devon McCleskey, Sean McManus, Chelsea Nicole Mitchell, Tony Mowatt, Hyla Mayrose Perillo, Taylor James Rosenberger, Christopher Salvaggio and Alexia Waites.
Even after four decades, Lloyd Webber's adaptation of Eliot's light poetry to music continues to enchant more than its fair share of audiences. That's a memory in which Lloyd Webber can take immense satisfaction.