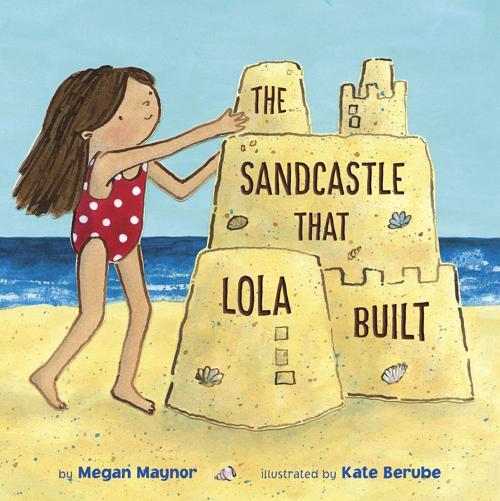 Although this year may well lack actual beach visits because of COVID-19, Ready Readers' August book recommendation should rekindle fond memories of children's past seashore seasons.
That book, The Sandcastle That Lola Built, derives from a centuries-old British nursery rhyme and cumulative tale. In it, writer Megan Maynor and illustrator Kate Berube provide a fresh, modern story celebrating creativity, imagination, flexibility, friendship and support.
The book, appropriately, opens with a blue sky and a sandy beach complete with lazily floating mermaid-shaped clouds. The actual narrative begins with the line "This is the sandcastle that Lola built" and proceeds by introducing problems generated by humans and the environment alike. The empowered titular protagonist responds to interruptions to her building by encouraging other children to involve themselves in fashioning an ever-changing architectural work of art.
Featuring supporting characters charmingly called "Frisbee Dude," "Little Guy" and "Minnesota Girl," Maynor and Berube's tale invites readers into a world imagined and ruled by children. Such readers follow the sandcastle's construction from the solo creator through mishaps, additional engineers and ideas, and low-level natural "disasters." In the end, Lola's magical masterpiece comes to beautiful fruition through the group's positive outlook, tenacity and resilience.
Berube employs watercolor and collage, with other mixed-media elements, to create the colorful illustrations that advance the story. She also imbues the characters with individual traits and details that add visual interest and personality to the tale. The images of the burgeoning sandcastle clearly incorporate the intentions and efforts of all involved, whom readers see working both individually and collectively to bring it to life.
Together, text and pictures marry to provide a delightful read-aloud experience for children and even entire families.
Ready Readers knows that Kids Who Read Succeed! Please join our efforts to share books and creative learning opportunities with our community's most vulnerable preschoolers. Visit readyreaders.org to learn more.
Stay up-to-date on what's happening
Receive the latest in local entertainment news in your inbox weekly!