The past few months have tried our patience and ingenuity, but many folks have found that spending time outdoors helps battle the COVID-19 blues.
Here, Ready Readers recommends a book to connect your family with nature (and one another) by planting seeds of hope in the form of a flower garden.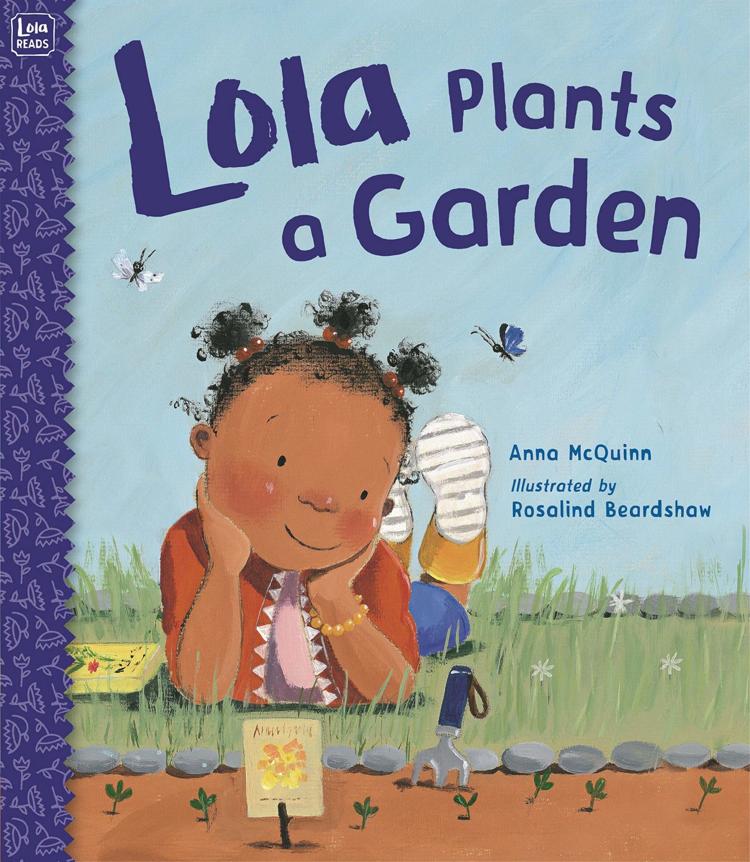 Lola Plants a Garden by writer Anna McQuinn and illustrator Rosalind Beardshaw invites readers to share in the adventure of planning, planting and tending a flower plot. Inspired by reading the centuries-old English nursery rhyme "Mary, Mary Quite Contrary" in a book of poems, Lola enlists the assistance of her mom to accomplish the task ahead. Mom takes Lola to the library to gather garden books, helps her choose the best flowers to plant and takes her to the store to buy seeds.
Together, they then turn the earth near mom's vegetable garden and plant the seeds, marking each section with colorful pictures from the seed packets. While she waits for sprouts to appear, Lola creates adornments for her garden-to-be: a book, strings of shells to decorate the rows and a doll to occupy the outdoor fantasyland. After many days of weeding and watering, with the embellishments put in place by her dad, Lola hosts a garden party for her three closest friends.
A bright and imaginative preschooler, Lola exhibits curiosity and creativity inspired by books and reading. McQuinn's straightforward, descriptive prose should make it easy for readers to imagine replicating Lola's process to create their own gardens, and Beardshaw's soft but distinct renderings of Lola and her family support the gentleness of the story and its characters. This is just one title in the Lola Reads series, by the way – be sure to enjoy the others! 
Join Ready Readers in sharing books with our community's most vulnerable preschoolers. Visit readyreaders.org to learn how you can get involved: Kids Who Read Succeed!
Stay up-to-date on what's happening
Receive the latest in local entertainment news in your inbox weekly!