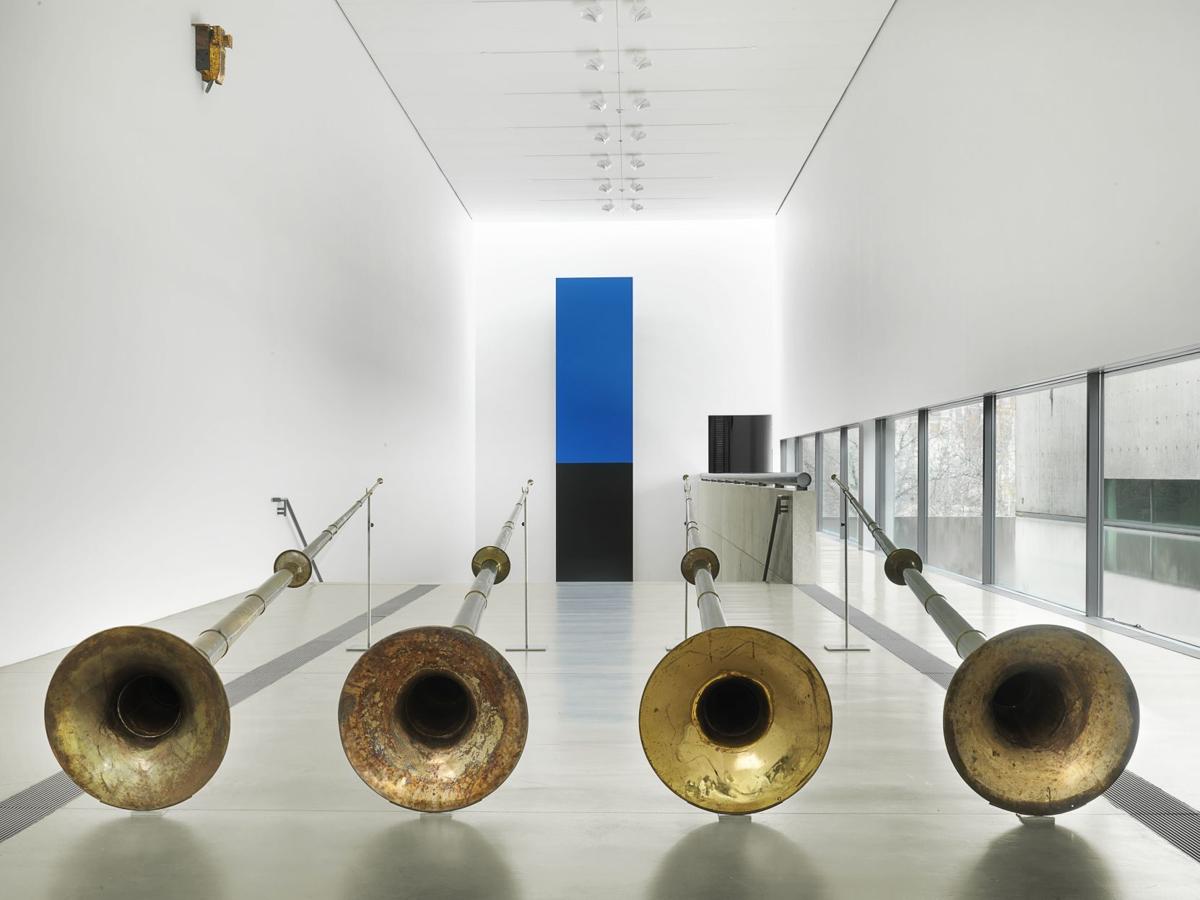 In a time when people everywhere are missing out on various experiences because of the COVID-19 pandemic, the Pulitzer Arts Foundation in St. Louis' Grand Center Arts District has taken advantage of an opportunity to give art enthusiasts a new experience.
The museum reopened on Aug. 13 with free, 45-minute private reservations available for groups of 10 or fewer people. Within 48 hours of opening the reservations, a number of individuals, families and "pandemic pods" of close friends had booked every slot. Katie Hasler Peissig, the museum's director of marketing and communications, says the community's response has motivated its leaders to extend this opportunity through at least Sept. 13 and add two more reservation slots in the evenings.
"We weren't quite sure what to expect whenever we announced this, but we're really happy people embraced this idea of having the museum to themselves," Peissig says. "We felt like this approach was the way that we could provide the best experience for our guests and also for our staff."
Although the downside to requiring reservations has been having to turn people away, it's allowed organic social distancing and an exclusive experience for viewing the museum's latest exhibition. Staff and guests older than 2 are still required to wear masks while inside, and additional precautions are in place, like wiping down high-touch surfaces between groups.
Within the first two weeks of reopening, more than 200 people came through the museum, Peissig says. Cara Starke, the Pulitzer's executive director, stated in a press release that "reopening has been guided by our values – with intention and care for our audiences, our team and the art we have on view."
"Terry Adkins: Resounding," the current indoor exhibition, was slated to open March 13 but remained behind closed doors until August. Peissig says the lenders agreed to an extension through Feb. 7. The exhibition showcases Adkins' work, which blends sculpture, sound, performance, video and printmaking.
The foundation also had plans to unveil a permanent outdoor exhibition by throwing a garden party in May. "Park-Like," designed by Studio Land Arts (based in Granite City), launched across the street from the museum in June with fewer bells and whistles – although the organization is working to share more about the project on digital channels – and remains open to the public from sunrise to sunset, Peissig says.
"Park-Like" provides a green space for the city's residents and visitors, and it hosts both native and nonnative plants in a sustainably designed space. Visitors must wear masks in the garden when social distancing isn't possible, according to the Pulitzer's guidelines detailed online.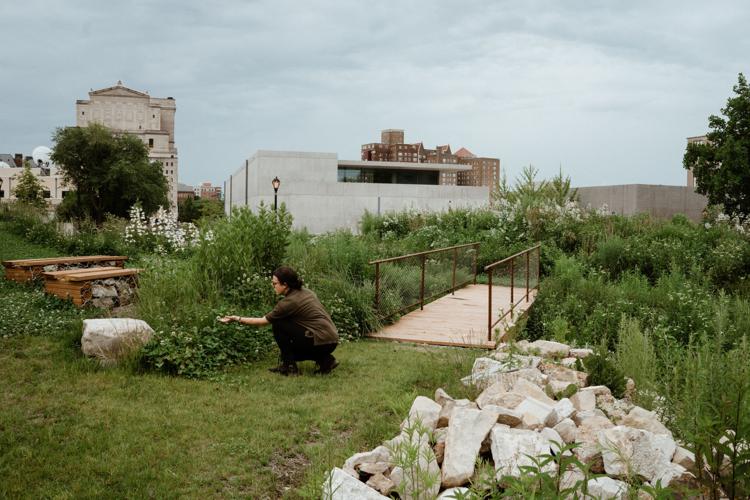 Unbeknown to the museum's team as they planned years ago, "Park-Like" has become an ideal exhibition for these pandemic times.
"We've had guests come and have a picnic, and I know some of our staff have taken their lunch breaks there," Peissig says. "I think it's been a really great asset – something we are really happy that we were able to open at this time."
Katie Mead, a St. Louis resident and employee of SSM Health Saint Louis University Hospital, says she made a reservation and was one of the first to visit the museum after it reopened. Although the reservations are timed, Mead says she felt less rushed while examining the art on display.
"It was definitely different and unique to just have [the museum] to ourselves and not worry so much about the noise, or bothering other people, or standing in the way," Mead reflects.
Before the pandemic, Mead ventured inside just about any time a new exhibition opened. She describes her most recent visit as being similar to those of the past, with gallery attendants standing by from a distance, ready to discuss the artwork on display.
The Pulitzer is holding off on in-person events for the foreseeable future but will continue its online programs, such as the popular Art Recess series and art-inspired wellness activities, Peissig says.
In Starke's optimistic comments in the press release, she echoed the Pulitzer's mission, stating, "We look forward to welcoming visitors back to the museum and again providing a space for exceptional experiences with art." 
Pulitzer Arts Foundation, 3716 Washington Blvd., St. Louis; 314-754-1850, pulitzerarts.org
Stay up-to-date on what's happening
Receive the latest in local entertainment news in your inbox weekly!