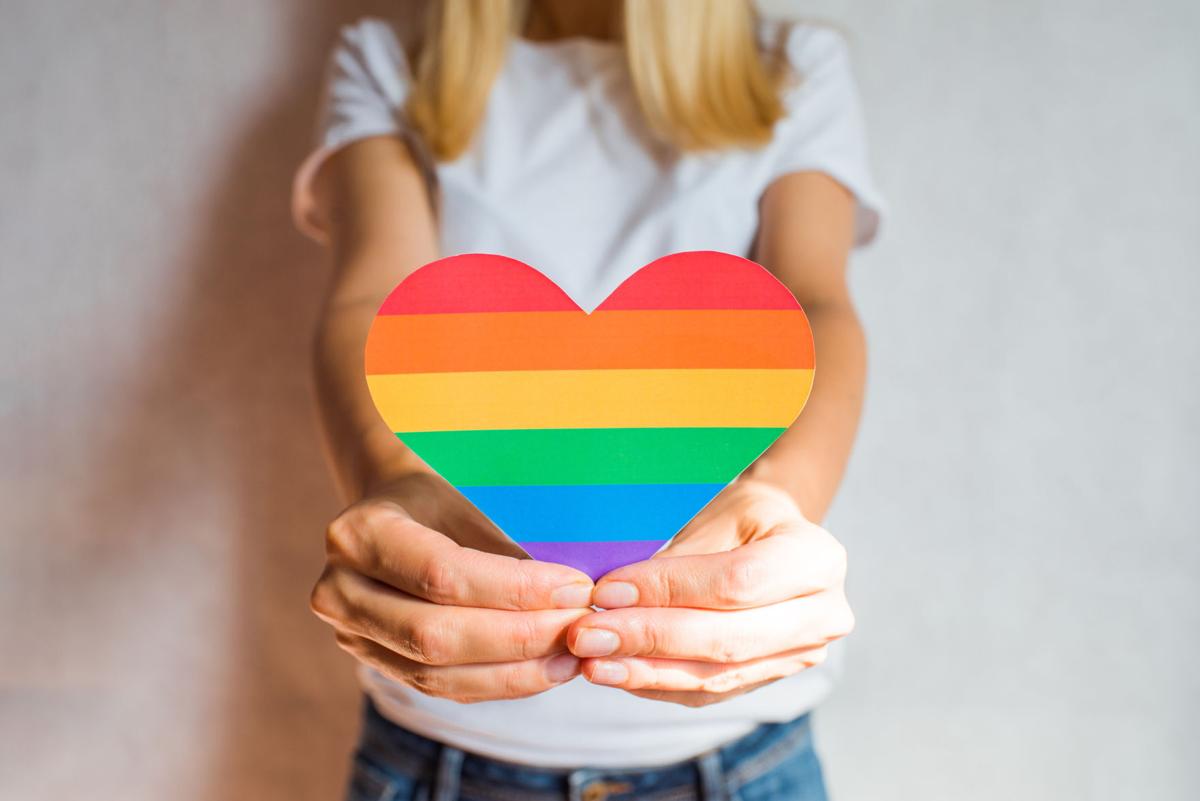 COVID-19 seemingly disrupted all major community events in the metro area and across the country this summer, including the always-anticipated PrideFest. But the team at Pride St. Louis is not going down without a celebratory fight.
After making the difficult call back in May to postpone the annual late June event (chosen to commemorate New York City's 1969 Stonewall Riots) to a new date in August, rising summer COVID-19 numbers in the area proved too much to safely host the large-scale event in person toward the end of summer, as planned.
So on Saturday, Aug. 15, PrideFest 2020 is going virtual.
"We cannot not have Pride; we've been having it for 41 years," says Jordan Braxton, Pride St. Louis' director of public relations and communications. "So we decided to make it virtual. That way, we can still celebrate Pride together but in our homes and be safe. And honestly, we are always celebrating Pride year-round."
The free event will take place from 1 to 6 p.m. and will be livestreamed on the PrideFest website and on the Pride St. Louis Facebook page. Pride St. Louis is also in talks with the event's media partners to offer additional ways to view the event, making it as accessible as possible.
All entertainment will focus on local artists, especially those in the LGBTQ+ (lesbian, gay, bisexual, transgender and questioning and/or queer) community. And although no performers have been officially announced yet, Braxton says the team is working hard to bring as much as they can to the online space.
"One of the main things we are focusing on is to make sure we take all of the elements of the festival and make them virtual," Braxton says. "So in person, we have the nonprofit village, entertainment, sponsorship, and the HIVE [safe zone] for under 25 [year-olds]."
PrideFest will tap several past emcees, as well as Pride St. Louis board members, to guide virtual attendees through the scheduled events. The organization is also currently receiving 30- to 60-second commercial spots from small businesses and sponsors, as well as logos, to incorporate into the festivities a week from now.
"We love our sponsors, and we are grateful for their support, so we will be sharing that content on our social channels throughout the whole year until PrideFest 2021," Braxton says.
Virtual attendees are encouraged to find their own unique way to celebrate PrideFest 2020, from decorating their homes, to hosting small and safe viewing parties and creating space for living room dance parties, all keeping with this year's theme, "We Are Family," with nods to Sister Sledge's 1979 anthem and other '70s phenomena foregrounding the inspiring message of keeping your family – whether that family is blood or chosen – close.
"Myself and the other board members are really excited," Braxton says. "It's going to be fun and exciting. The most important thing is, no matter when or how, Pride is all about being proud of who you are and being yourself."
Pride St. Louis expects it will release its official schedule on Friday, Aug. 8. For more information, visit pridestl.org/pridefest/info.
Stay up-to-date on what's happening
Receive the latest in local entertainment news in your inbox weekly!