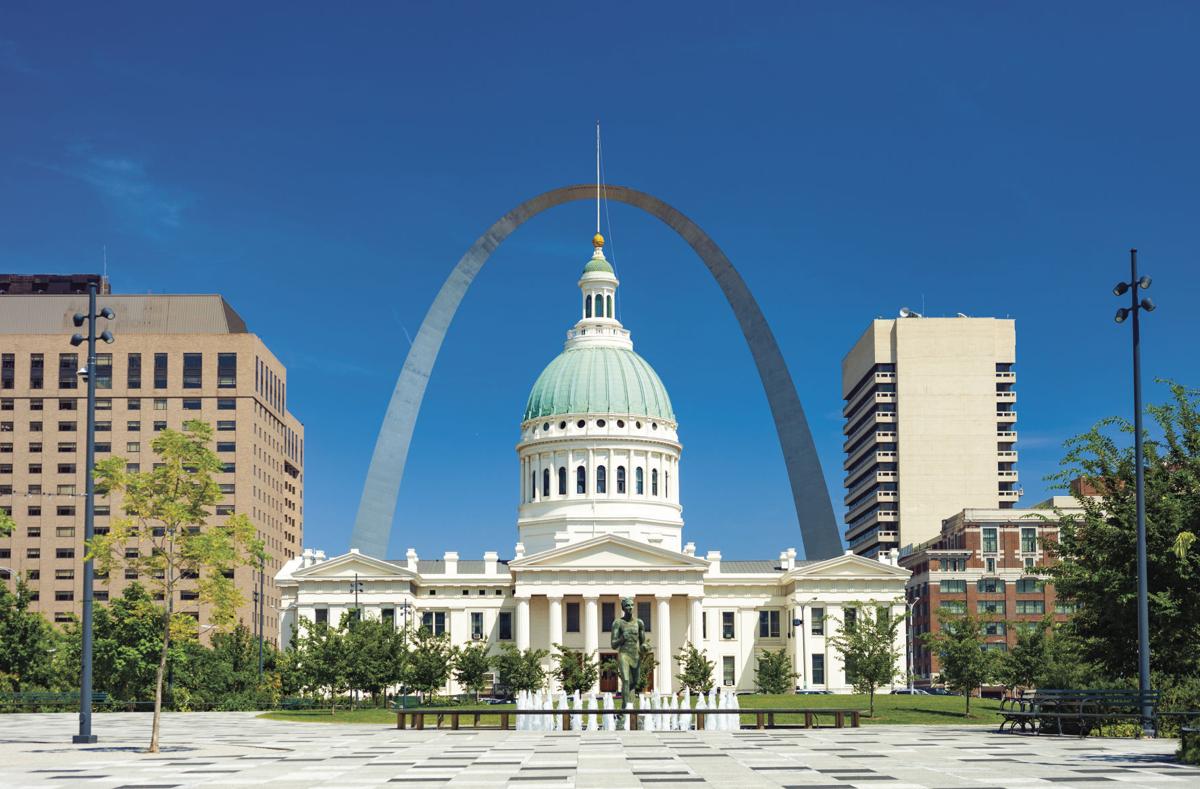 "I'm pretty darn excited to be getting to work with MHS!" says Amanda Clark of her new berth as community tours manager with the Missouri Historical Society – and her excitement bubbles equally regarding the society's recently launched See STL tours.
"The new tours provide opportunities to uncover hidden histories, to gain context for how historic and current events collide and to hopefully see a new side of the city and its history," Clark relates. "We don't work off of scripts, so no two tours are the same – it all depends on what each group is interested in, and we like to have a little fun with our history.
"In addition to the walking tours, we're offering a lineup of virtual tours, as well. These are done through Zoom, but we work to re-create the experience of live tours with lots of dialogue and conversation as we move through the topic."
According to the society's website, walking tours last two hours and cost $20 per person ($15 for society members). Virtual tours, meanwhile, last roughly 90 minutes and cost $15 per person ($10 for society members).
Tami Goldman, director of tourism and group sales for the society, explains the origin of the See STL tours in its extant, thriving tour program.
"We had a never-ending list of ideas for new tours and an endless supply of stories to pull from St. Louis' history," Goldman says. "As we looked ahead at the 2020s, one of our goals was to develop a strategy for a new type of tour and to make those tours a reality.
"We needed the right person to help us pull this off, and that person is Amanda Clark. The MHS team loved her enthusiasm and the unending joy she finds in presenting the tours. She loves – and needs – her stage. Amanda's storytelling makes history come alive."
Clark – who previously founded the acclaimed Renegade STL tour-group service and who also describes herself as an expert on French toast – positions the See STL tours as a perfect "social distancing-friendly" activity for the summer.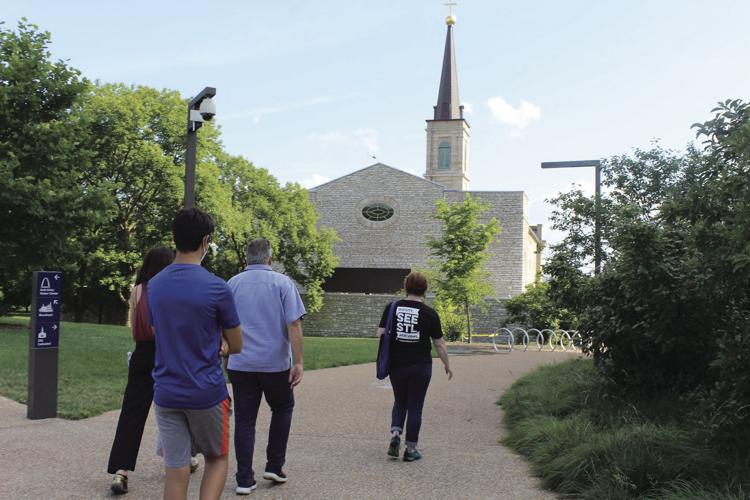 "We keep the group size very limited, so everyone can spread out," she says. "We require masks of both the attendees and the guides. They're also all available as private tours, with the same pricing as public tours, so families can do them on their own with a guide if they're uncomfortable in a mixed group.
"This also goes for the virtual tours – they can be done as private tours with family members across the country that may be missing Ted Drewes and the Arch."
In and after late August, Clark also sketches what See STL participants, walking and virtual alike, can expect: "The program features several tours that will be part of the regular schedule, such as our 'St. Louis History & Architecture 101' tour, but it will also have an ever-changing lineup of new tours that connect to new exhibits and other programming at the [Missouri History Museum]."
Madeline Reichmuth, the society's public information officer, helpfully expands on Clark's "ever-changing lineup" comment.
"Amanda will be offering three different tours that connect to the Missouri History Museum's 'Beyond the Ballot: St. Louis and Suffrage' exhibit opening Aug. 1," Reichmuth says. "These will be offered Saturdays in August, but will continue to be offered – not every Saturday, but on a rotating schedule – throughout the exhibit's run."
In a centennial celebration, the exhibition and the tours alike pay tribute to the Aug. 18, 1920, ratification, after a long and arduous struggle, of the 19th Amendment to the U.S. Constitution, which guarantees all American women the right to vote.
So history buffs, slip into your comfiest kicks and get ready to follow Clark's high-energy lead across the local landscape and into the metro area's past!
Missouri Historical Society, 5700 Lindell Blvd., St. Louis, 314-746-4599, mohistory.org/society
Stay up-to-date on what's happening
Receive the latest in local entertainment news in your inbox weekly!