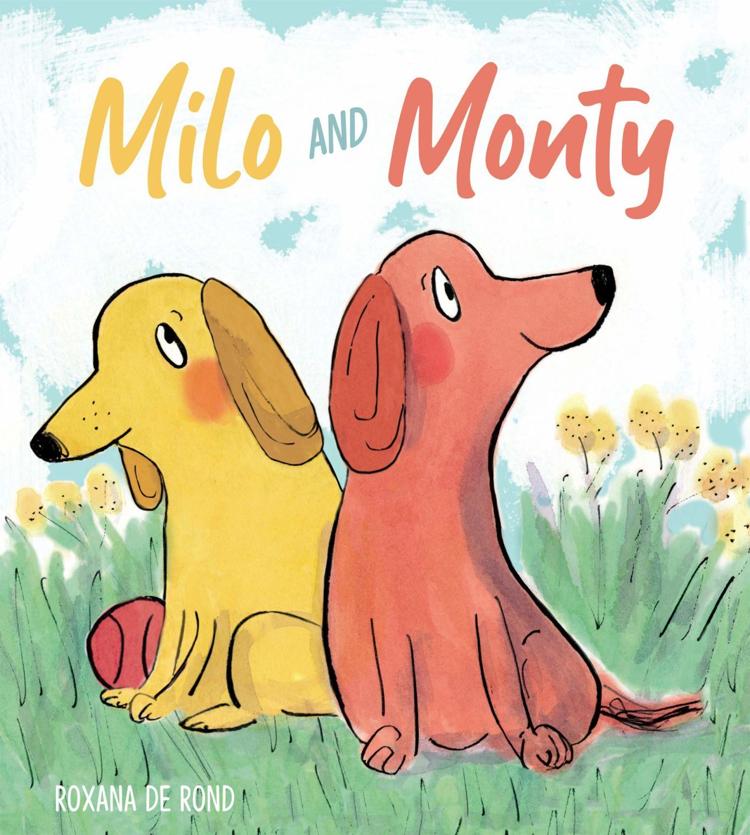 Even as some humans, depending on temperament, have adapted better than others to this year's emotional roller coaster, animals, just like humans, differ temperamentally in how they react to the world – a notion explored in Ready Readers' November picture book pick, Milo and Monty from writer/illustrator Roxana De Rond.
The McKenzie family brings home two new dogs one morning. Milo and Monty enjoy each other and some of the same activities, but the family notices individual traits: Monty likes social activities, while Milo seeks more solitary pursuits. Monty wags his tail and enjoys snuggling with people, whereas Milo shies away and growls when the children attempt to pet him. Milo often seems worried and unable to relax, rarely wagging his tail. He often retreats to his favorite quiet space – under the kids' desk in the bedroom.
How the dogs relate to others and react to their surroundings becomes more pronounced during a visit from extended family. Monty revels in the attention from the cousins, but Milo quickly escapes the excited chatter and conversation, retreating to his desk hideaway. Surprisingly, Milo finds someone else already hiding in his secret spot! It seems that cousin Henry, too, feels overwhelmed at the noise and activity level of the family gathering. Quite contentedly, Milo and Henry spend the rest of the visit together, away from the crowd and commotion.
Milo and Monty should open a dialogue between parents and children, helping to understand different personalities and comfort levels. Keep a copy handy to revisit when your child is struggling to cope, and read it together in your special "secret spot" at home.
Ready Readers is sharing Milo and Monty with 10,000 underserved preschoolers in our community. Visit readyreaders.org, and join our efforts to share the fun of learning through books.
Stay up-to-date on what's happening
Receive the latest in local entertainment news in your inbox weekly!